Punjab National Bank is simply referred to as PNB. It is a public limited company of Indian origins. Punjab National Bank is associated with the banking industry and deals in financial services. It was founded in the year 1894 by its founder Lala Lajpat Rai. It is the only bank in India that started with Indian capital and has survived till date. It faces competition from following Banks
About Punjab National Bank
Type: Public sector bank
Industry: Banking, Financial services
Founded: 19 May 1894
Founder: Lala Lajpat Rai, Dyal Singh Majithia
Headquarters: New Delhi, India
Area served: India
Key people: S. S. Mallikarjuna Rao (Chairman) and S. S. Mallikarjuna Rao (CEO)
Number of employees: 70,500
Product in the Marketing Mix Of Punjab National Bank :
Punjab National Bank is a multinational bank with a diversified product portfolio and a range of financial services in various segments that include
Corporate Banking
EXIM Finance
Cash Management
Exporters Gold Card Scheme
Agricultural Banking
Credit Schemes
N. B. krishi
Farmers Welfare Central-Sector Schemes
Financial Services
Non-life Insurance
Mutual Fund
Merchant Banking
Life Insurance
Retirement Planning-Scheme
Real Estate Investments
International Banking
Letter of Guarantee
Gold Loan Scheme
F.C. Account
R.O. Account
R.E. Account
Non-Resident Deposit Schemes
Foreign Inward Transfers
Personal Banking
Bal Vikas
Term Deposits
Recurring Deposits
Prudent Sweep
Loans
Fixed Deposit
Debit Card
Credit Card
Combo-Deposit Scheme
Current Account
Balika Shiksha
MSME Banking
Vikas Udyami Scheme
Sahayog Scheme
Pragati Udyami Scheme
Kushal Udyami
Gramin Chikitsak Scheme
Garage Yojana
Social Banking
Special Schemes for Women
Online Services
Mobile Banking
Internet banking
Bill Payments
E-Tax Payments
Share Trading
Security Alerts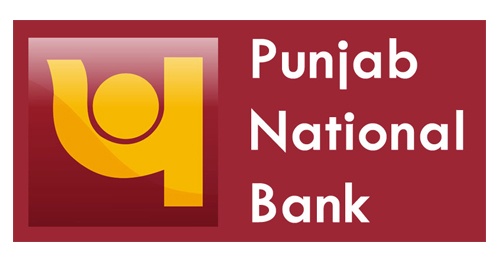 Place in the Marketing Mix Of Punjab National Bank :
Punjab National Bank is a state-owned organisation with a Pan-India presence. It has its headquarters base at New Delhi. Punjab National Bank has a strong customer base of more than 80 million and it serves as a strong distribution channel that includes 9,935 ATMs and 6,968 branches located in 764 cities and towns of India. By the end of the financial year 2015, it was served with a capable workforce of 68,290 employees. Punjab National Bank has spread its network in the international arena with a subsidiary PNB International Bank and its seven branches located in the United Kingdom along with other international branches in places like Kabul, Dubai, Kowloon and Hong Kong.
Its representative offices are at Sydney in Australia, Oslo in Norway, Shanghai n China, Dubai in UAE and Almaty in Kazakhstan. It has ownerships in several banking facilities and serves its customers with their help like 51% in Druk PNB Bank in Bhutan with its five branches, 20% in Everest Bank Limited in Nepal with its 50 branches and 84% in JSC PNB Bank located in Kazakhstan with its four branches.
Price in the Marketing Mix Of Punjab National Bank :
Punjab National Bank has the distinction of being the second-largest commercial bank that is state-owned in India. At the end of the financial year 2015-16, its estimated revenues were 47424.35 crore rupees. Every bank has to follow the basic guidelines set up by the government of India in regarding banking and finance sector. Punjab National Bank faces stiff completion from other banks and has adopted a reasonable pricing policy. Hence it offers easy repayment options and competitive rates for loans, term deposits and interests to its clients.
Promotion in the Marketing Mix Of Punjab National Bank :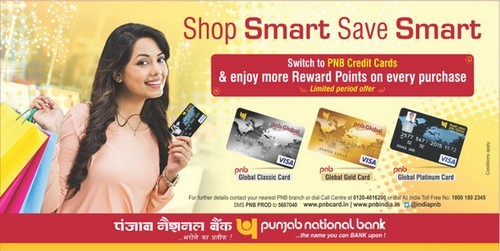 Punjab National Bank has gained immense popularity over the years and has the honour of maintaining and having accounts of famous national leaders like Indira Gandhi, Lal Bahadur Shastri, Jawahar Lal Nehru and Mahatma Gandhi. It has been the recipient of several accolades and awards in recognition of its impeccable services like Best Public Sector Bank in the year 2012 by CNBC TV18, Most Socially Responsive Bank in the year 2012 by PwC and Businessworld, National Training Award and Excellence in Corporate Social Responsibility in the year 2011. Punjab National Bank is aware of its social responsibilities and takes part in several CSR activities like blood donation camps, tree plantations, farmer training and medical camps. Indian cricket captain Virat Kohli is its brand ambassador.
Liked this post? Check out the complete series on Marketing Mix