PetroChina is a public company of Chinese origin. Its activities are limited in its home country China and it is associated with gas and oil industry. The company is the biggest producer of oil in its home country and is traded in both New York and Hong Kong.
This mainland enterprise was founded in the year 1999 and is a subsidiary of its parent company China National Petroleum Corporation. It has it's headquartered base in Dongcheng district of Beijing in China. According to a report published by Forbes, it ranked at no. 8 in the year 2000. Some of its chief competitors are as follows
Chevron Corporation
CNOOC Limited
Sinopec Shanghai Petrochemical Co. Ltd
China Petroleum & Chemical Corp.
About PetroChina
Type: Oil and gas company
Industry: Energy
Founded: November 5, 1999
Founder: China National Petroleum Corporation
Headquarters: Dongcheng District, Beijing, China
Area served: Worldwide
Key people: Zhou Jiping (Chairman) and Zhang Jianhua (CEO)
Number of employees: 506,000
Product Mix in the marketing mix of PetroChina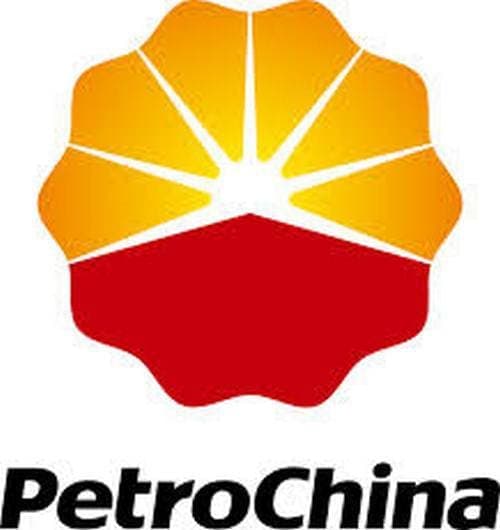 PetroChina is largest producer and distributor of gas and oil in China. It is engaged in numerous activities like development, exploration, production, refining, marketing, transmission, storage and transportation of oil products and crude oil. Its service and product folio include the following-
Refined products include gasoline, diesel, jet fuel, fuel oil, asphalt, lubricants and paraffin
Chemical products like derivative and basic petrochemicals are circulated to various industries like furniture, agriculture, footwear, paint, textile, paper, packaging, insulation, household products, electrical appliances, printing, medical manufacturing, electronics, construction and automotive. These are marketed both indirectly and directly through six service centres of technical and sales. Each one is responsible for giving after-sales-services in lieu of rubbers, fibres, plastics and fertilisers.
The company operates a pipeline storage and network system that covers 26 provinces and autonomous regions and hence it is the largest service provider in China of gas and oil.
Place Mix in the marketing mix of PetroChina
PetroChina is 86.5% state-owned and has comprehensive and varied downstream, midstream and upstream operations. Natural gas and crude oil is handled efficiently and is sent from exploration centres to places of retail sale. Assets and reserves of PetroChina are located in one single country. Since the year 2005, an aggressive policy has been adopted by PetroChina and it has started purchasing gas and oil assets worldwide.
It has made an investment of $ 2.6 billion in Peruvian operations of PBR in last two years and has acquired the 1/4th interest in Iraq's largest oilfield West Qurna. Company's share is estimated at 563,000 barrels per day. In the United States, it has made investments in Duvernay Formation and in Africa in a property in Chad. PetroChina has a hold over 594,000 square miles and it has set up an infrastructure for extracting petroleum products and natural gas from earth and refining and later selling them to clients.
PetroChina has 28 refineries and handles entire pipelines on its own. It has 37 sales companies in different locations in China and markets and sells all its wares through 430 distribution outlets comprising of wholesalers and 1,790 service stations owned by a company and 1050 franchise-owned service stations, operated and owned by third parties that sell diesel and gasoline of PetroChina.
Price in the marketing mix of PetroChina
Revenues of PetroChina are massive but it is not showing an upward trend since the year 2012. It relies heavily on its supply contracts. The output of crude oil has increased by 1% per year and natural gas at 8% only and has resulted in lower margins. Revenues earned from refining operations have remained nearly constant and totalled $ 44 billion in last year. PetroChina has maintained a pricing policy to suit its company as well as its investors.
As it is 86.5% state-owned organisation its chief clients are Chinese government. It has thus kept a flexible pricing policy that will meet its consumer demands successfully as it is dependent on its resources. According to recent policies, PetroChina will not let its prices of fuel fall-in-line with crude less than 40$/barrel and for this, it shed 3.2% to Hong Kong Index.
Promotions in the marketing mix of PetroChina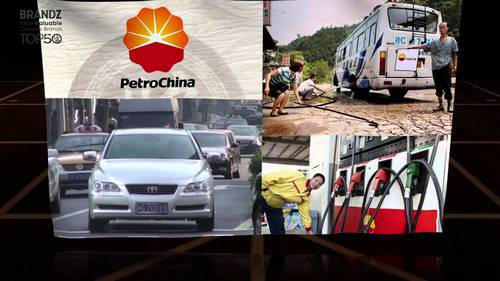 PetroChina's Logo is a representation of company since the year 2004 and its design includes a rising sun on a petal-based graphic. Colours used are yellow and red which are considered auspicious in its culture. Beneath the design is written PetroChina in black typeset. As it is state-owned it does not rely heavily on advertising policies. It has its own official website that provides all relevant information about the company to its investors and other interested parties. Promotional activities of a company are handled through information in print and online media.
Liked this post? Check out the complete series on Marketing Mix