The Nestle marketing mix framework puts the focus on product innovation, various price points and pricing strategies, innovative campaigns, distribution channels and advertising strategies to enhance the perceived value of the brand Nestle and create a strong presence in the target market.
The key strategies of one of the largest food companies are smart, creative and competitive. It involves breaking existing stereotypes at the retail level to achieve business goals and desired objectives.
About Nestle
Origin Country: Switzerland
Founder: Henri Nestle
Founded: 1866
Headquarters: Vevey, Vaud, Switzerland
Employees: 339,000
Annual Revenue in 2023: 95.701 billion USD
Net Income in 2023: 18.496 billion USD
Market Value in 2023: 372.720 billion USD
Market Cap in 2023: 301.58 billion USD
Company Website: nestle.com
Nestle is one of the largest public FMCG companies in the world based on revenues and market cap with innumerable food and beverage items so that it can meet consumer demands in almost all categories successfully.
With time the brand has seen immense growth in its product offerings that include cooking aids, pet care, health and nutrition products, frozen food, bottled water, beverages, milk-based products, baby foods, cereals and pharmaceuticals etc.
The conglomerate has featured regularly in the list of Fortune Global and Forbes Global as twenty-nine associate brands like Maggi, Nescafe and Vittel etc. have registered annual sales of 1.1+ billion USD.
An Overview of Nestle Marketing Strategy & Marketing Mix (4 Ps)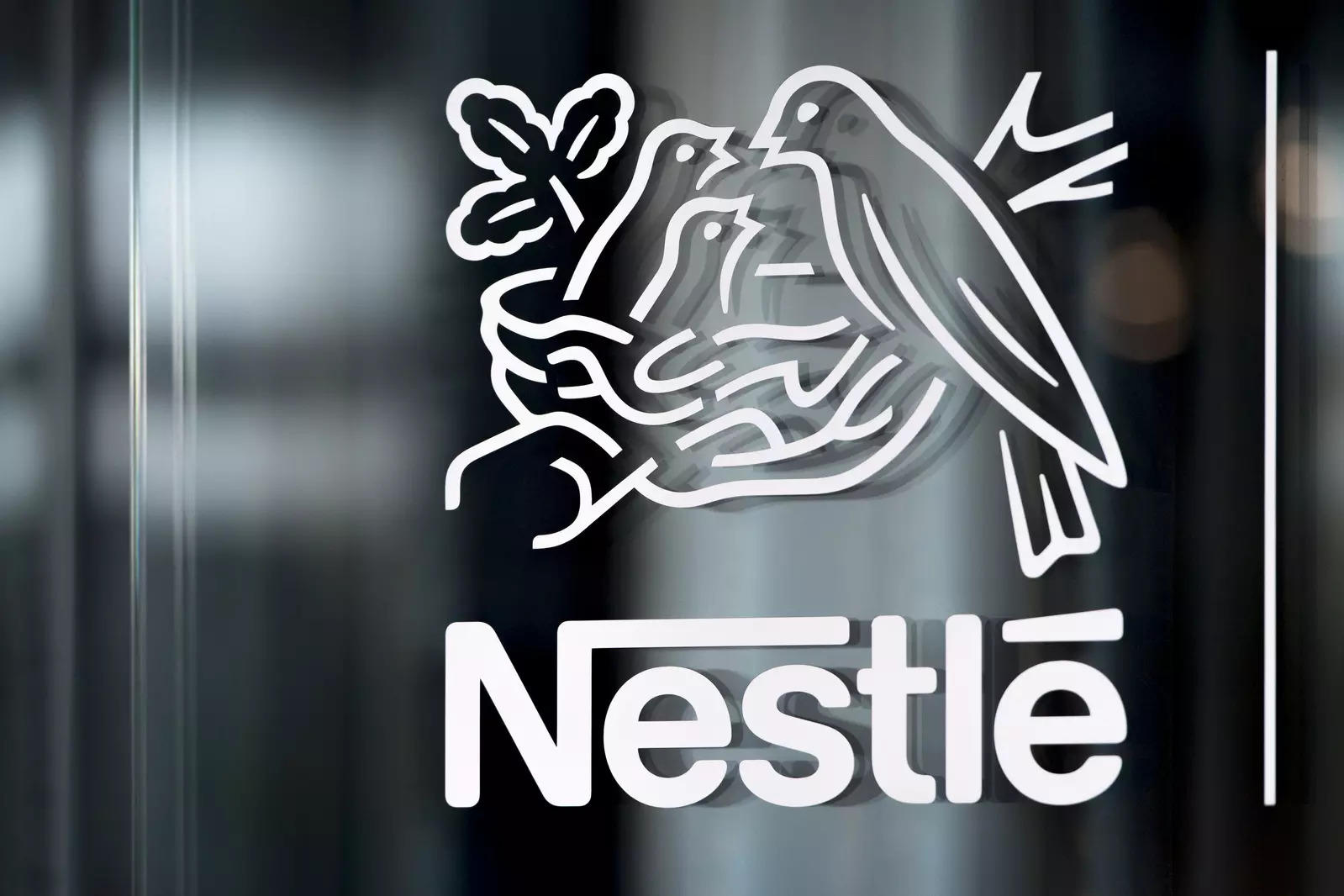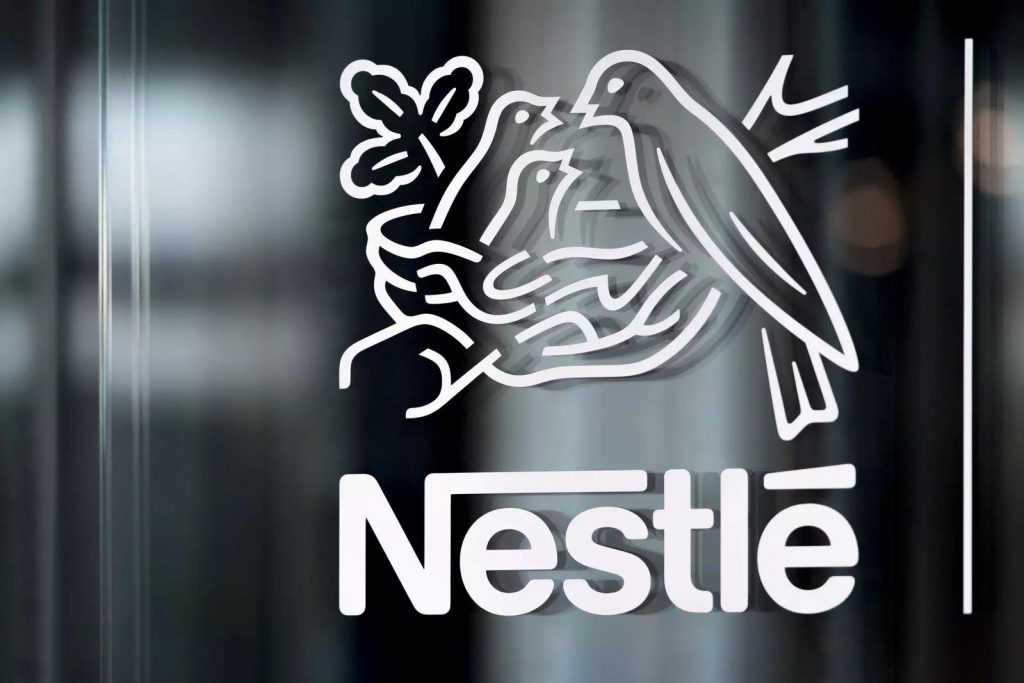 The Nestle marketing strategy includes marketing mix product strategy, pricing policies, place strategies and promotion planning. An overview of the 4Ps follows-
Product Strategy of Nestle
The marketing mix framework of the FMCG company Nestle focuses on food and beverage items and product quality requirements. The core objective of creating a consumer-friendly marketing mix product strategy of Nestle is to provide very good quality food products and liquid beverages.
Nestle focuses on product innovation and has expanded its product portfolio with innumerable Nestle products. The company has taken into account behavioural, geographical, demographic and psychographic differences to create a Nestle marketing strategy that is consumer relevant and important.
Products in the Marketing Mix of Nestle
The Nestle marketing strategy focuses on its product portfolio which includes a wide range of food and beverage items. Some of the most popular categories of Nestle's products are-
Baby Foods
The Nestle marketing strategy includes supplying baby food through popular brands like Gerber, Nestle Cerelac and Nestle NaturNes for babies of all ages. These brands offer a wide range of easily-digested nutritious instant cereals that are not a substitute for breast milk but can sufficiently meet the nutritional requirements of a growing baby.
NESTLE CERELAC
GERBER APPLE STRAWBERRY BANANA
Bottled Waters
Nestle bottled water has spread its product presence to more than 100 countries. Nestle Waters bottles natural mineral waters through several brands like Perrier, Acqua Panna, Vittel, Buxton, Erikli and S. Pellegrino to provide high-quality and sustainable hydration.
NESTLE'S PURE LIFE
PERRIER
ACQUA PANNA NATURAL MINERAL WATER
BUXTON MINERAL WATER
Dairy Products
Nestle dairy products boast very good quality milk products that are popular all over the world. The Health & Wellness segment relies on milk and dairy products especially the brand Nido. Nestle ice creams made from milk in different flavours are also highly popular all over the world.
Chilled and Frozen Food
Nestle serves chilled and frozen foods with help of brands like Thomy, Garden Gourmet and Digiorno.
GARDEN GOURMET MINI FILLETS
THOMY SALAD DRESSINGS
Liquid and Powdered Beverages
Nestle deals in the beverage category with help of the most popular and biggest coffee brand Nescafe. Nestle tea, chocolate and malt beverages are equally popular amongst the masses. It also offers nutritional drinks through brands like Boost that have the right amount of minerals, vitamins and protein to keep individuals healthy, fit and fine.
NESCAFE GOLD BLEND
BOOST MALT BEVERAGE
NESTEA ICED TEA
Chocolates
Nestle is active in the chocolates segment through KitKat, Aero, Milky Bar and Eclairs. The brand has introduced Alpino chocolate as part of its gifting segment marketing strategy to target rival brands, especially Cadbury's products.
AERO CHOCOLATE BAR
CAILLER CHOCOLATE
KITKAT PEANUT BUTTER
Ready-to-Cook Foods
There are several Nestle products in the ready-to-cook category like instant noodles from Maggi.
MAGGI SOUPS
MAGGI SEASONINGS
Breakfast Cereal
Nestle offers breakfast cereals with help of several brands like Cheerios and Fitness as a balanced diet for every age and healthy lifestyle.
MULTIGRAIN CHEERIOS FIBRE 5 WHOLE GRAINS
FITNESS TOASTIES
NESQUIK BREAKFAST CEREAL
Prepared Dishes and Cooking Aids
The company has also introduced the concept of prepared dishes in local flavours for the benefit of consumers who are too busy to prepare food from the scratch. Popular Nestle brands like Buitoni, Stouffer's and Maggi cater to regional tastes with help of its renowned products.
DIGIORNO CRISPY PAN PIZZA
MAGGI 2-MINUTE NOODLES
Pet Care
Nestle's products in the pet category include wholesome kibbles and dry dog food from brands like Bakers Complete and Beneful. Each box includes a wide range of varieties and flavours to satisfy your pet's cravings. Nestle offers cat food in multiple formulas with help of its brand Cat Chow, Friskies and Felix.
BAKERS COMPLETE WITH TASTY BEEF AND COUNTRY VEGETABLES
BENEFUL ORIGINAL
PURINA CAT CHOW
Price Strategy of Nestle
The pricing strategy in the marketing mix of Nestle is dependent upon several key factors like geographical boundaries, product quality, demand factors and competitor prices. An in-depth understanding of consumer behaviour has led to the creation of a concentrated marketing strategy with specific pricing policies.
Affordable Pricing Strategy
Nestle has adopted an affordable price policy for most of its brands, especially in places where the target customers are the mass audience. Primary examples are Maggi instant noodles and Maggi pasta.
Stock Keeping Units
The company has adopted a varying pricing strategy for each SKU so that it can reach a large consumer base. Nestle offers packs of different sizes for instance Nestle Everyday is available in 100gm and 400 gm etc. pouches to meet the demands of individual customers.
Bundle Pricing Strategy
Nestle has levied a bundle price policy for several products with various package options to increase its sales. Maggi Instant Noodles with packaging options of 16 are available at a discounted rate for buyers interested in bulk buying.
Penetration Pricing Strategy
Both Nescafe and Maggi are star brands that are highly popular in the consumer market. In the early days, the company adopted the penetration pricing for products like the Milky Bar in the chocolate segment and Maggi noodles to reach new areas.
Competitive Pricing Policy
The various price points in the Nestle marketing strategy for products especially related to Healthcare Nutrition and chocolate segment are based on the price range of rival brands. Here the company uses a competitive pricing policy to maintain its customer base. To tackle Cadbury's products the company has launched Milky Bar with competitive pricing.
Premium Pricing Strategy
Nestle has kept a premium pricing policy for high-demand products like Nestle Milk Maid and Nescafe Gold Decaf to maintain its exclusivity.
Place Strategy of Nestle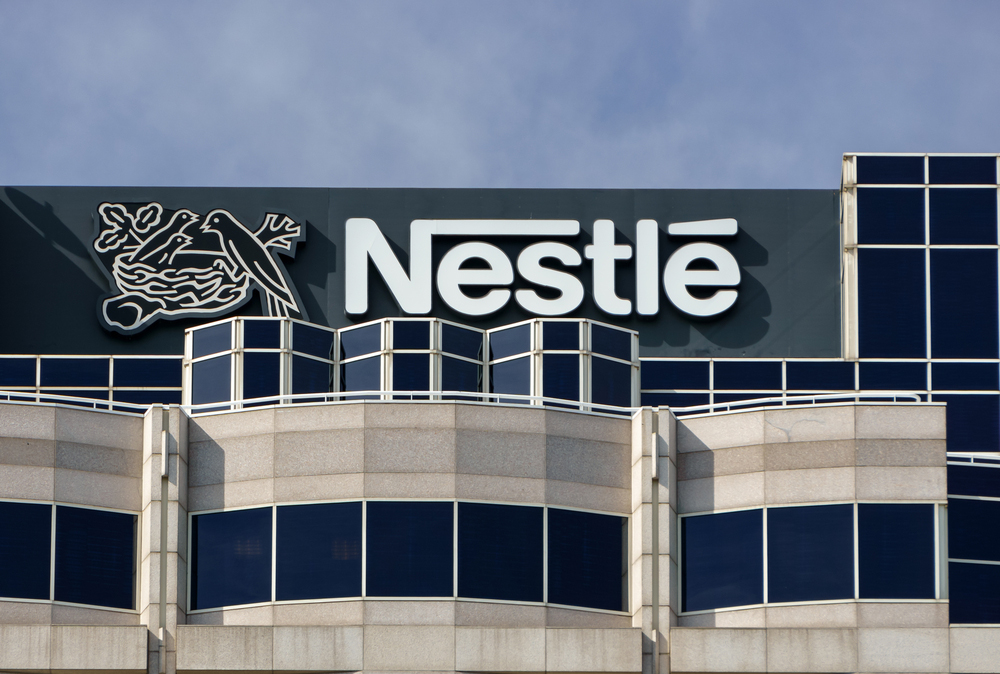 The top FMCG company Nestle has spread its presence to 191 countries with help of 2000 local and global brands and 447 factories all over the world. The brand operates with help of several segments like Zone Asia, Zone Americas, Zone EMENA, Oceania & Africa, Nestle Nutrition, Nestle Waters and Other Businesses.
The place strategy in the marketing mix of Nestle involves breaking the standard distribution channel into the following segments
Manufacturing >> C&F Agents >> Distributors >> Retailers >> Consumer
The bulk products are sold through a robust supply chain that starts from the C&F agents to distributors and later retailers so that they can reach the consumers regularly and quickly. Its employees are operating from different places to ensure all products can meet food safety and quality requirement.
The existing place marketing strategy has helped in creating a strong selling network. The launch of the Nescafe Plan, Nestle Cocoa Plan and Shared Value Approach to business has helped Nestle to create sustainable supply chains.
Besides the physical retail outlets like local stores, grocery shops and supermarkets Nestle's products are also present online and can be bought through the company website and other shopping portals.
Promotional Mix in the Nestle Marketing Strategy
The promotional planning and advertising strategy of the largest food company are very important as it helps to drive sales and generate revenues which is the basis of every company.
Consumer promotion
The marketing mix of Nestle considers both individual customers and bulk buyers and has put a lot of effort into consumer promotion through digital marketing, print commercials, television promotion, radio promotion, discounts and its gifting segment. Its ads are highly popular amongst the masses.
Localization of Products
The promotional planning of Nestle includes adapting its products to the taste of local consumers and creating marketing strategies that will highlight the local flavours. Take the example of Japan which was a tea-drinking country. Nestle introduced Nescafe via an aggressive marketing strategy and today the country imports 50,000 tons of coffee yearly and Nescafe has become the market leader in that country.
Content Marketing
Nestle offers informative food service video content and cooking tips on the YouTube channels of its brands as part of its marketing strategies. For example, the Meri Maggi page has uploaded 530 videos with 571,000+ subscribers. Nestle India has dedicated an entire website for child healthcare nutrition where new mothers can check it for expert advice.
Brand Building and Equity
In this competitive landscape, Nestle has managed to project its brands as the go-to brands for every occasion. For instance, if you have invited your friends then just make a simple and tasty dish like Maggi pasta.
Both Nescafe and Maggi are two of its strongest perceived value products that have also helped to move other products through different consumer promotion planning strategies. Most of the Nestle brands are easily available because of their robust on-ground presence and thus have been able to retain brand equity.
Celebrity Promotions
The Nestle marketing strategy includes taking the help of celebrities like Rani Mukherjee, Madhuri Dixit and Juhi Chawla to drive their message home and boost brand image.
Social Responsibility Programs
"MAGGI -Desh Ke Liye 2 Minute – Ek Choti Si Koshish" and 1000 "Nesternship" opportunities for young professionals are some of its best efforts to create a strong brand presence in the global market.
The advertising strategy of the marketing mix of Nestle also puts the focus on sustainable efforts like net zero emissions and recyclable packaging for a healthier world.
Conclusion
For a major push expected at the retail level, the company needed to boost its perceived value in the target market. The brand's success depended to a great extent on its marketing strategy that would encourage consumers to switch brands amidst tough competition.
The Nestle marketing mix (4Ps) with help of signature branding has been successful in creating a strong presence in the consumer market as one of the best nutrition and wellness companies in the global arena. The motto "Good Food, Good Life" is appropriate for the consumer brand as it believes in the power of sustainable healthy nutrition so that its consumers can live a healthy life to the fullest.
Liked this post? Check out the complete series on Marketing Mix