Bharti Airtel Limited (Bharti Airtel) is one of India's most popular providers of integrated telecommunication services and is based in India and headquartered in New Delhi. Basically, the company is tasked with the work of operating telecommunication services in the larger Indian subcontinent. The company's business services include mobile services, enterprise services and Telemedia services. The mobile services comprise of fixed wireless services and mobile services which use GSM network technology across major telecommunication circles in the country.
With a Pan-India presence, Airtel an established player in providing 3G services is now planning aggressively to roll out its 4G services in a phased manner. These services are now available in metros and big cities like Bangalore and Mumbai. The company also provides world class landline telephone and broadband services and the enterprise unit across 95 cities in India.  Some of Bharti Airtel competitors include the following:
About Airtel
Products in the marketing mix of Airtel
The company provides a wide array of products and services. In order to retain the maximum number of customers, Airtel has tried to provide as many products and services as possible in order to keep the customers. The following is a list of its products:
Place in the marketing mix of Airtel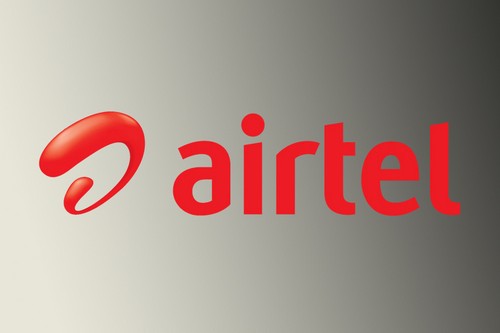 Airtel's penetration in India is quite impressive because the services and networks can be found even in India's remotest regions. Currently, gross subscriber base has pass the 200 million mark while the total wireless subscriber base for CDMA, GSM and WLL is about 162 million. Clearly, the customer base of Airtel is strong in India. It is also worth mentioning that millions of the network's lines are added per year.
Airtel enjoys a well distributed network of distributors including even businesses like groceries and chemist outlets. One of the things that have made Bharti Airtel a force to reckon in telecommunication industry in India and Africa is that it has the strategy of making the first moves and emerging as a winner. It has managed to buy Kuwait's Zain and Tata steel in the past, making it a top 5 wireless carrier in the world by subscription.
Promotion in the Marketing mix of Airtel
Airtel engages in aggressive marketing strategy ranging from traditional print media to social network marketing. However, the company's recent rebranding efforts bombed in the market and were not received positively. The company also engages in large scale TV and print advertising. The company frequently uses big celebrities who endorse the services. The company also managed to create its signature tune from Oscar winning musician A.R.Rahman which has become one of the most downloaded tunes in India.
It is also interesting to note that even such seemingly redundant activities like providing wallpapers and screensavers to computer users has proved a very effective marketing strategy. The company also offers special discounts and offers to its subscribers.
Apart from that Airtel has been hiring several figures from Bollywood right from the legendary Amitabh Bachhan to Vidya Balan as their brand ambassadors. The God of cricket, Sachin Tendulkar too has been a part of their advertisement campaigns too. The advantage of Airtel is that I goes regional with its advertisement efforts.
Some salient points about the promotions of Airtel are
Price in the marketing mix of Airtel
The company uses competitive pricing strategy just like any other network providers because of the competition which is present in this sector. However, Airtel also provides flexible pricing mechanism depending on the prevailing market conditions. For instance, when the company relaxes taxation, it also reduces its prices across all affected products. The make my plan introduced by Airtel was a smart strategy as customers could now modify their plan as they see fit.
Liked this post? Check out the complete series on Marketing Mix