Deutsche Lufthansa AG is simply referred to as Lufthansa. It is of German origins and is associated with the airline industry. Lufthansa Airlines was founded in the year 1953 but it was able to commence operations from the year 1955. Earlier it was a flag carrier and state-owned airlines but in the year 1994 was privatised. It is the founding member of largest airline alliance in the world Star Alliance. Some of its major rivals in airlines industry are as follows-
About Lufthansa Airlines
Type: Airline
Industry: Aviation
Founded: 1953
Founder: Deutsche Lufthansa AG
Headquarters: Cologne, Germany
Area served: Worldwide
Key people: Carsten Spohr (Chairman) and Jens Ritter (CEO)
Number of employees: 1,09,509 (2022)
Product in the Marketing Mix Of Lufthansa Airlines :
Lufthansa Airlines is an international airline with a fleet of more than two hundred and seventy aircraft. Combined with its fully-owned and partly-owned subsidiaries its fleet size includes six hundred and fifteen aircraft. Lufthansa Airlines has a diversified products portfolio that includes-
First Class Services is generally for long-haul aircraft. Every seat can be converted to a bed and includes entertainment facilities, power outlets for laptop and option of the meal on demand. Lufthansa Airlines offer first-class terminals, lounges and check-in counters to its passengers.
Business Class is for long-haul aircraft. Its seats can be converted to lie-flat beds and have entertainment facilities along with power outlets for laptops. Lufthansa Airlines offer Business class lounges and check-in counters to its passengers.
Economy class includes 31-inch seat pitch with free drinks and meals along with AVOD screens
Premium Economy Class was introduced by Lufthansa Airlines in the year 2014 for every long-haul aircraft. It has 38-inch seat pitch with personal entertainment screens.
Lufthansa Airlines offers following services to its customers-
Travel preparations and travel guides
Guidance related to carry-on and free baggage
Flight Status with options of upgrading
Check-in options
Lounges
Booking and cancellation options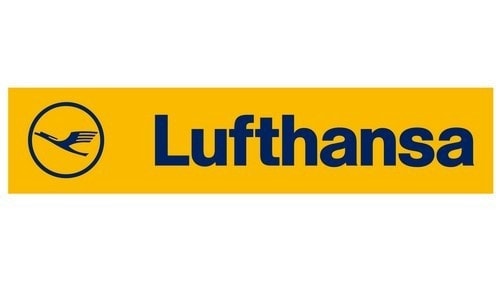 Place in the Marketing Mix Of Lufthansa Airlines :
Lufthansa is the largest airline in Germany and after including its subsidiaries largest in Europe in terms of fleet size and number of passengers carried. Its services have extended to one hundred and ninety-seven international destinations and eighteen domestic destinations spread over seventy-eight countries in Europe, Asia, Americas and Africa.
Lufthansa Airlines has its corporate headquarters base and registered offices at Cologne in Germany and its secondary hub is at Munich Airport and primary hub at Frankfurt Airport where its flight attendants, ground staff and plots are based. Several departments of Lufthansa Airlines like Media Relations, Investor Relations and Corporate Communications are located at Frankfurt Airport in Lufthansa Aviation Center.
Price in the Marketing Mix Of Lufthansa Airlines :
Lufthansa Airlines offers four types of products to its customers and has adopted variable pricing policy that is value-based. As premium economy and economy class cater to the mostly middle-class segment of society airlines has adopted a competitive pricing policy for those tickets.
For business-class, it has adopted a mid-premium and for first-class premium pricing strategy because these are high-end customers who demands comfort, ease and added benefits and are prepared to pay extra for such benevolence. Timings have a great impact on ticket prices because if the tickets are booked in advance its prices are comparatively less then when it's booked near to the date of departures. Lufthansa Airlines believes in promotional strategy and offers incentives like discounts and added benefits during off-seasons.
Promotion Mix in the Marketing Mix Of Lufthansa Airlines :
Lufthansa Airlines has adopted several promotional policies to increase its brand visibility in the market. It realises the impact of sponsorship deals on a company and has become sponsors of Bundesliga Clubs Eintracht Frankfurt and Bayern Munich. German Sports Aid Foundation is also sponsored by Lufthansa Airlines. Lufthansa Airlines has launched several ad campaigns that are informative and focus on its various services and products to increase brand visibility.
The company believes in promotional advertising and offers incentives like promotional codes, loyalty programs and discounts to its customers. Ad campaigns have been launched by Lufthansa Airlines through digital media in television and social media platforms like its own website, portals of travel agent tied up with this airline, Twitter and Facebook accounts. Officials also engage with its clients via its mobile app.
Liked this post? Check out the complete series on Marketing Mix