Oriflame Holding AG is a public limited company of Swedish origin. It is associated with FMCG sector as it is a personal care brand. The company was founded in the year 1967 by its co-founders and brothers Robert of Jochnick and Jonas af Jochnick. Oriflame is a multinational company that has been successful in creating a well-deserved brand name. It faces competition from the following
About Oriflame
Type: Multi-level marketing company
Industry: Personal care
Founded: 1967
Founders: Jonas and Anders af Jochnick, Bengt Hellsten
Headquarters: Stockholm, Sweden
Area served: Over 60 countries worldwide
Current CEO: Magnus Brännström
Number of employees: Over 3.6 million independent brand representatives
Major products: Cosmetics, skincare, haircare, fragrances, nutritional supplements, and home fragrances
Product in the Marketing mix of Oriflame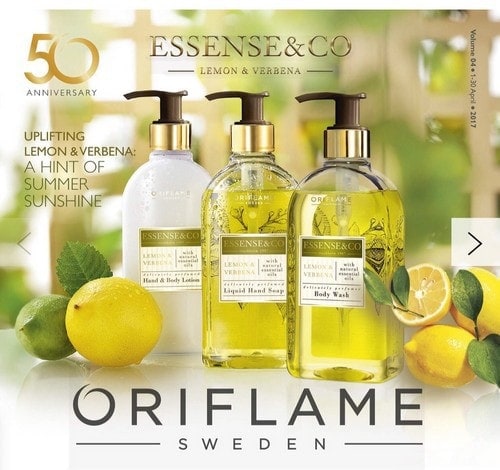 Oriflame is one of the leading beauty companies in the world related to personal care, nutritional products, and accessories. It offers a diversified portfolio of innovative and natural products as well as an opportunity to start a business. Its product range includes more than one thousand products. The brand is appreciated because of its high quality and natural ingredients and it's product portfolio includes-
Skin Care
Cleanse – Cleansing Tools, Scrubs, Toners, and Cleanser
Boost – Capsules and Serums
Eyes – Eye Makeup Remover and Eye Creams
Sun – Sun Protectors
Treat – Masks and Face Treatments
Moisturise – Lip Care, CC and BB Care, Night Cream, and Day Cream.
Skin Care Tools – facial Brushes and Cleaning Systems
   Men
Cleanser
Grooming and Shaving
Makeup
Eye Makeup – Eye Tools and Brushes, Eye Makeup Remover, Eye Shadow, Eyeliner and Mascara
Nails – Nail Care, Nail Polish Remover, Nail Polish, Pedicure and Manicure
Lips – Lip Tools and Lip Brushes, Lip Care, Lip Liner, and Lipstick
Face Makeup – face Brushes and Face Tools, BB and CC Cream, Face Makeup Remover, Bronzer, Blush, Concealer, Primer, Powder, and
Beauty brushes and Tools – Sharpeners, Pedicure, Manicure and Makeup Brushes.
Fragrance
For Women – Anti-Perspirants, Deodorants, Body Moisturizers and Perfume
For Men – Anti-Perspirants, Deodorants, and
Hair
Conditioner
Shampoo
Hair Treatments
Styling Products
Hair Accessories and Hair Tools
Bath and Body
Body Care – Anti-Cellulite and Toning, Talcs, Antiperspirants, Deodorants, Foot Care, hand Care, and Body Moisturizers
Shower and Bath – Exfoliates and Body Scrubs, Shower Gel and Body Wash
Sun – Sun Protectors
Other Products – Oral Care and Intimate Care
Body and Bath Tools – Pedicure, Manicure and Body Sponges.
   Men
Shower Gel, Body Wash, Anti-Perspirants and Deodorants
   Baby and Kids
Accessories
Fashion – Sunglasses, and Bags
Hair Tools and Hair Accessories – Combs and Brushes
Body and Bath Tools – Pedicure, Manicure and Body Sponges
Skin Care Tools – Facial Brushes and Cleansing systems
Beauty Tools and Brushes – Makeup Bags, Sharpeners, Brow Tools and Tweezers, Eyelash Curlers, Pedicure, Manicure and Makeup Brushes
    Men
Wellness
Everyday Health and Nutrition
Safe and Effective Weight Management
Place in the Marketing mix of Oriflame
Oriflame is an international brand that operates via its headquarters based at Stockholm in Sweden.  The corporate offices are in Luxembourg and Switzerland. It has spread its product presence in nearly sixty countries that include places like United Kingdom, Poland, China, Bangladesh, Nepal, Germany, France, United States, India, Indonesia, Russia and continents like North America, South America, Africa, Asia and Europe.
Its production units are established at India, Russia, China, Poland, and Sweden. It tries to manufacture locally to lower its production costs. The company has employed nearly one hundred scientists in its R&D facilities. Its product development center is in Dublin in Ireland.
The company has a strong workforce of nearly 3.6 million consultants who work independently so that the products reach consumer hands successfully. It also works via twelve franchises. Its business model includes direct marketing via multi-level marketing. Oriflame also sells its products via several e-commerce portals. It has launched a mobile app that can be operated on Apple's iOS and Play store.
Price in the Marketing mix of Oriflame
Oriflame boasts of a staggering annual sales figure which counts to nearly 1.4 billion Euros. It has targeted women from urban cities who are looking for a better product from the safety of their home or a trusted salon as its target customers. The company has positioned itself as a provider of natural cosmetics. Currently, the brand has launched some basic products to include men as its potential customers.
Oriflame faces aggressive competition in terms of prices from both multinational and local players. The company offers premium products and hence has decided to adopt a product line pricing. Its prices are at par with good and reputed brands of international fame.
This gives it a strong and niche place in the consumer market that connects it with the elite class. Distinctive brands target its different product segment and in order to counter their efforts, Oriflame has adopted a pricing policy that is also dependent on geographical factors.
In places like India, it has adopted a reasonable and affordable pricing whereas in European countries it has kept a premium pricing policy. Oriflame has also adopted a promotional pricing strategy where it offers incentives and price discounts at intervals.
Promotions in the Marketing mix of Oriflame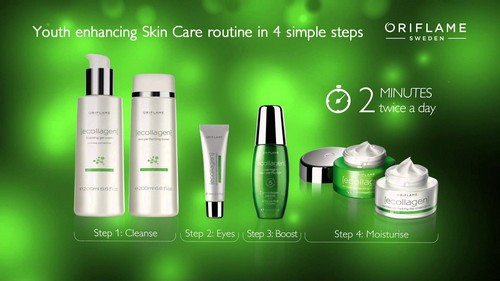 Oriflame depends heavily on word-of-mouth publicity for its brand endorsement. Its workers and satisfied customers are its individual sponsors who publicise the brand with their efforts. The company depends heavily on its direct sellers and has opened centers for training consultants.
It has created ad campaigns around its tagline Your Dream – Our Inspiration. Oriflame has launched its product catalog, which its independent consultant offers to its customers as part of its promotional activity. Several celebrities and famous personalities are attached to this brand to create brand visibility in the consumer market.
Kalki Koechlin was roped in to launch an ad campaign A Beautiful change. Sonali Bendre and Huma Qureshi,  have also been attached with Oriflame India. The company offers discounts and incentives as part of its promotional package at periodic intervals.
Oriflame has created ad campaigns that are shown via television channels in some countries. The company also advertises via social media platforms like YouTube, Instagram, and its own website. It has 9.59 million and 30.95k followers on the Facebook page and Twitter account respectively.
Oriflame is an active participant in policies that are environmentally and socially beneficial. It supports several charities and has co-launched The World Childhood Foundation via its CSR initiatives.
Liked this post? Check out the complete series on Marketing Mix