Chocoladefabriken Lindt & Sprungli AG is popularly known as Lindt. It is a holding company of Swiss origin. The company is associated with the food industry as it deals in confectionery. Lindt was founded in the year 1845 by its co-founders Rudolf Sprungli-Ammann and David Sprungli- Schwarz. The company has been a major player in confectionery and chocolate industry and has been listed as The Most Reputable Company in Switzerland. It faces competition from the following
Mondelez International
Nestle S. A.
Godiva Chocolatier, Inc
About Lindt
Type: Swiss chocolatier and confectionery company
Industry: Food and beverage
Founded: 1845
Founder: Rodolphe Lindt
Headquarters: Kilchberg, Switzerland
Area served: Over 120 countries worldwide
Current CEO: Paul A. J. S. de Smedt
Number of employees: Over 14,000 worldwide
Major products: Chocolate truffles, chocolate bars, pralines, and other chocolate-based confectionery
Product in the Marketing mix of Lindt

Lindt is a famous company that deals in manufacturing and selling quality chocolate products, typical sweets, and seasonal confectioneries. Its products include
Lindor – it was introduced in the year 1949 as a bar and in 1967 as a ball. It has a hard shell and smooth filling of chocolate. It is available in several colors and flavors like
Lindor Strawberries & Cream 5 Pack
Lindor Milk 5 Pack
Lindor Fruit Collection Gift Box 147g
Lindor Sea Salt Caramel 5 Pack
Lindor Assorted 5 Pack
Lindor Mango & Cream Gift Box 147g
Lindor Mango & Cream 5 Pack 62g
Lindor 70% Cocoa Bag
Lindor Milk Bag
Lindor Milk Orange Bar
Lindor White Block
Lindor mango & Cream Bag 123g
Lindor Extra Dark Block
Lindor Milk Bar
Lindor Dark Assorted
EXCELLENCE –  It offers a range of white, milk and dark chocolates made from fruit, spice, and nuts.
EXCELLENCE Roasted Hazelnut
EXCELLENCE Milk Sea Salt Caramel
EXCELLENCE Smooth Blend 70% Cocoa
EXCELLENCE Crunchy Cocoa
EXCELLENCE Milk Mint
EXCELLENCE 70% Cocoa
EXCELLENCE 78% Cocoa
EXCELLENCE Touch of Sea Salt
EXCELLENCE Orange Intense
EXCELLENCE Mint Intense
EXCELLENCE Madagascar
EXCELLENCE 90% Cocoa
EXCELLENCE 85% Cocoa
EXCELLENCE Sea Salt Caramel
EXCELLENCE Roasted Almond
EXCELLENCE Raspberry Intense
EXCELLENCE Extra Creamy Milk
Dessert Baking Chocolate
DESSERT 70% Cocoa
DESSERT Premium Milk
DESSERT Premium Dark
Hot Chocolates – It melts into creamy, delicious and smooth hot chocolate. It is also used to decorate desserts and create iced chocolates.
Lindt Hot Chocolate Flakes dark
Lindt Hot Chocolate Flakes Milk
Pralines – These are assorted chocolates exquisitely wrapped and tastefully arranged.
Lindt Creation Dessert
Lindt Fioretto 100g
Lindt Fioretto 170g
Lindt Gourmet Truffles
Lindt Prestige Selection
CREATION BLOCKS – It is created with real, quality ingredients that tantalize the taste buds.
CREATION Divine Hazelnut
CREATION Salted Caramel Sundae
CREATION Sublime Mint
CREATION Crème Brulee
CREATION Sumptuous Orange
CREATION Luscious Coconut
CREATION Salted Caramel Sundae
LINDT FRUIT SENSATION
LINDT FRUIT SENSATION Blueberry & Acai
LINDT FRUIT SENSATION Raspberry & Cranberry
LINDT FRUIT SENSATION Orange & Pink Grapefruit
Lindt No Sugar Added
Lindt No Sugar Added Milk Chocolate
Lindt No Sugar Added Dark Chocolate
Place in the Marketing mix of 7Up
Lindt is a recognized brand and operates via four hundred and ten chocolate shops, business and café spread all over the world including places like United States, France, Germany, Brazil, South Africa, Japan, China, Russia, India, Canada, Mexico,  and United Kingdom.
It started its journey from a small confectionery shop in Zurich and later opened a factory in Horgen. The success led to the opening of a second shop in Paradeplatz. With time the company created a niche market for its delicious products and currently operates via its headquarters base at Kilchberg in Switzerland.
In the year 1972, Lindt introduced new technology in manufacturing that helped them in reducing the processing time of creating chocolates by 90%. This was the first time that its sales figure hit 100 million marks in terms of Swiss Franc.
Its increasing sales figure in overseas markets resulted in the setting of distribution and marketing centers outside Switzerland. The company diversified and expanded across European nations and United States to set up twelve factories in places like United States, Austria, Italy, France, Germany, and Switzerland.
Lindt had subsidiaries in several countries to maintain its excellent supply chain. Presently, its product reach has spread to more than one hundred countries with sales and distribution companies in four continents. Lindt products are easily available at luxury stores, shopping malls, lounges, and airports. Since the year 1988, Lindt has been active via its website and has been taking online orders for its products.
Price in the Marketing mix of 7Up
At the end of the financial year 2017, Lindt posted its revenues and net income at 4.088 billion CHF and 452.5 million CHF respectively. The company is an important and integral part of a fluctuating market.
 It offers premium quality products and hence has adopted a premium pricing strategy. Although Lindt faces some competition it does not care about the rival brands as its product quality is far superior to others.
The brand is assured of its customer's loyalty and has maintained its pricing policy. Moreover, the high prices are part of its business strategy as it distinguishes the products from others. Children, adults love Lindt products and hence there is no change in the pricing policy of the brand.
Lindt offers different shapes and sizes of its products to attract its customers and to sell them at customer's convenience in terms of money. Lindt has positioned itself as a Luxury Swiss Chocolate Maker and its target audience is affluent, rich and elite people, who do not think of money before buying such high-quality products.
Promotions in the Marketing mix of 7Up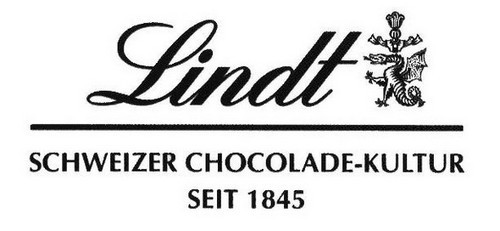 Lindt is a globally recognized brand with a high brand recall. It has undertaken several marketing plans to promote its products in the consumer market.
The company advertises via ad campaigns that are shown in print, electronic and visual medium in magazines, billboards, television channels, and hoardings. Posters are displayed on trains, at airports, and at big shopping malls. Lindt is super active via its website, Facebook page, Instagram, YouTube and Twitter account.
Lindt realizes the impact of celebrity endorsements and has roped in tennis player Roger Federer as its brand ambassador. He was cast in several ad campaigns promoting brand awareness amongst consumers.
Liked this post? Check out the complete series on Marketing Mix