Oakley is associated with retail and lifestyle industry and deals in apparels and accessories. It is a Public limited Company and a subsidiary of its parent company Luxottica Group. Owner Company of Oakley is of Italian origin but it is based in the United States. It was founded in the year 1975 by its founder Jim Jannard. Some of its competitors are as follows-
About Oakley
Type: Sportswear company
Industry: Eyewear, apparel, footwear, accessories
Founded: 1975
Founder: James Jannard
Headquarters: California and the United States
Area served: Worldwide
Key people: Colin Baden, CEO, and Blake Towle, Chief Marketing Officer
Number of employees: Over 7,000
Product in the Marketing Mix Of Oakley :
Oakley is a world-recognised brand that manufactures markets and designs lifestyle pieces and performance equipment related to sports like golf, tennis, hockey, hunting, fishing, mountain training, surfing, basketball and baseball.
All its items are made from latest technology and include innovative features like Impact Protection, HDO, Lens Tints, Polarized, OTD, RX sun, UV Protection and Switchlock. Oakley also makes customised products to suit individual needs and requirements. Its diversified portfolio of products are meant for both men and women and includes
Sunglasses
Asia-Fit Sunglasses
Youth Sunglasses
Special Edition Sunglasses
Wire-Frame Sunglasses
Lifestyle Sunglasses
Sports Sunglasses
Polarized Sunglasses
PRIZM Sunglasses
Eyewear Accessories
Aviator
Active Sunglasses
Sunglasses Replacement-Lenses
Eyeglasses
Prescription Eyewear
Prescription Eyewear made from Wire-Frame
Lifestyle Prescription-Eyewear
Active Prescription-Eyewear
TruBridge Eyewear
Goggles
PRIZM Goggles
Special-Edition Goggles
Asia-Fit Goggles
MX Goggles
Snow Goggles
Helmets
Google Accessories
Apparel
Shirts
Hoodies
Sweaters
Vests
Jackets
Outerwear
Pants
Shorts
Tanks and Tees
Boardshorts
Sports Bras
Tops
Swimwear
Accessories
Bags
Backpacks
Performance Shields
Socks
Gloves
Hats
Beanies
Caps
Headwear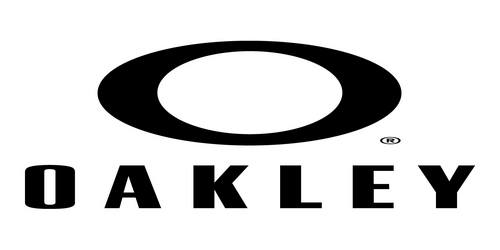 Place in the Marketing Mix Of Oakley :
Oakley is based in the United States with its headquarters base at Foothill Ranch in California. It started its operation from a garage and spread it to include countries in global market like Brazil, Canada and United States in Americas, Australia, Thailand, China, Indonesia, Taiwan, Singapore, Malaysia and Hong Kong in Asia-Pacific and United Kingdom, Portugal, Germany, Belgium, Sweden, Austria,  Italy, Ireland, France, Spain and Denmark in Europe.
Oakley has a widespread distribution channel that includes product distribution via speciality stores, high-end retailers and company-owned outlets like O Stores, Sunglass Designs, Oakley Vaults, Occhiali da Sole and Sporting Eyes. Products are not available from mass-market common retailers and any unauthorised distribution is vigorously litigated by the company.  Oakley has also opened online stores for marketing its products.
Price in the Marketing Mix Of Oakley :
Oakley is credited with innovative and high-performance products. It holds nearly 600 patents for several product items including performance gear, materials and eyewear. Oakley's brand-building strategies result in increasing perceived value of its products as it has projected its products as unique and qualitative. Oakley has adopted a premium pricing strategy and it knows that its target customers are ready to associate with its premium products irrespective of high prices. Oakley has also adopted promotional pricing and offers promo codes and coupons to its online buyers as part of its promotional strategy.
Promotion in the Marketing Mix Of Oakley :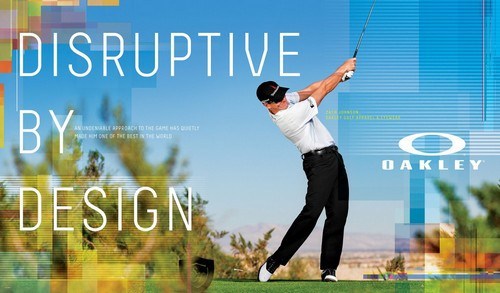 Oakley is an international company and has adopted several ATL and BTL policies to market its products in the consumer market. It has launched ad campaigns in electronic, digital and print via popular television channels, newspapers, radio, magazines, billboards and social media platforms like Facebook, YouTube, Twitter and Blogs.
Company realises the impact of star power on common masses and has roped in various famous personalities from sports for brand endorsements like basketball player Michal Jordan, Cal Ripken Jr from baseball, Bonnie Blair, a skater and tennis legend Andre Agassi. Valentino Rossi, Italian icon connected with motorsports is associated with Oakley as its brand ambassadors. Oakley has been actively involved in several CSR activities. In 2010 it donated 35 pairs of sports glasses to workers of a mine in Chile. It has been a sponsor in the year 2012 to US Olympic Team members.
Liked this post? Check out the complete series on Marketing Mix