Tupperware Brands Corporation is an industry benchmark and Gold line that any Multi level marketing company or business intending to conquer the Indian market would want to study about. The company is a global food-storage container manufacturer & distributor that has a remarkable successful storyline in the Indian market. Adapting the multi level marketing model the company used can give you a fantastic market share of the second most-populated nation in the world.
Globally, Tupperware was found in the 1940's by Earl Tupper who developed the first plastic container in 1942 but it was not until 1948 that the products were introduced to the market. In India, where it is enjoying a lot of dominance, The Company started from nowhere just two decades ago in 1996. Its quality of product and a well-lubricated market mix is responsible for its positioning as a formidable company in India.
About Tupperware
Type: Multinational company
Industry: Direct selling
Founded: 1946
Founders: Earl Tupper
Headquarters: Orlando, Florida, United States
Area served: Worldwide
Current CEO: Miguel Fernandez
Number of employees: 10,000
Major Products: Kitchen and home products, including food storage containers, preparation products, and servingware.
Product in the Marketing Mix of Tupperware :
Just because a product strategy has worked for me, it doesn't mean that the same strategy will work for you. Unlike most of the other companies that depend on diversification to woo customers, Tupperware employs specialisation.
As it entered in India, the company's purpose was to be a formidable market force in kitchenware only and that is exactly what it does and has achieved. Its kitchenware is made of plastic and is mainly food containers. In fact, the company can be credited for creating a revolution in India.
The brand comes with a range of kitchenware products used for food preparation, serving, containment, and storage. It is a revolution that changed the Indian consumer behaviour from one that depends on traditional metal food containers to one that is plastic based. One thing that is for sure with Tupperware products is the fact that no matter what, the product quality will have to be maintained.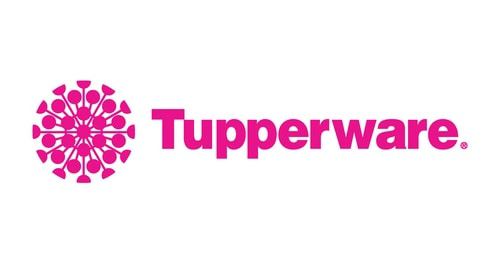 Price in the Marketing Mix of Tupperware :
The company's policy is to produce quality products at the least possible price. Most of their products are therefore lowly priced. Though a number of their kitchenware may be termed as premium rated, the value-for-money that a consumer gets makes them consider these products to be cheap.
It is because of their low rating that many middle-income earners have become important stakeholders or rather customers of Tupperware. As far as lower price competition is concerned, Tupperware has displaced almost all competitors in any market that they have already penetrated.
The basic pricing policy they are using is to assess the price of products already in the market and mark a comparative price tag on theirs.
Place in the Marketing Mix of Tupperware :
The company is all over the world but more dominant in India, Indonesia and Germany, targeting mainly the middle-income earners though high-income earners have also ended up falling in love with these products. New Zealand, Australia and USA are also countries where the product has a considerably good market share.
Due to its use of multi level marketing, and cutting the long chain that always involves the manufacturer selling the product to the distributor, then to a wholesaler, retailer and lastly to the consumer, most of the money that could have been spent across this chain is saved hence enabling the consumer to get the products at an affordable price.
The company thus employs a business type akin that of franchises where business leaders are created in every town and city. These leaders appoint sales forces, train them and send them to execute the company's agenda. So far, it is operational in 59 cities/towns
Promotions in the Marketing Mix of Tupperware :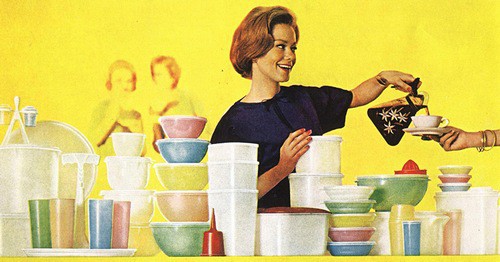 Tupperware prefers the use of direct selling over retailing strategy. Compounded with its unique and quality products, middle-income earners are able to afford to equip their kitchens with unique elegant products. Home demonstrations are performed to enable users to get the best out of the Tupperware products. Such demonstrations are given before the products are sold to the end users. Together with that, food preparation tips and advice is given by the company.
Liked this post? Check out the complete series on Marketing Mix