Spice Jet is an Indian origin company associated with the Aviation industry. It was established as Modiluft in the year 1994 as an air-taxi provider. The airline was acquired by Ajay Singh in the year 2004 and was renamed Spice jet. Currently, it is a low-cost airline that commenced its operations under the present brand name from May 18th year 2005. It faces competition from following airlines
JetKonnect
Go Air
KingFisher Red
Indigo airlines
About Spice Jet
Type: Airline
Industry: Aviation
Founded: 24 May 2005
Founders: Ajay Singh and Bhupendra S. Kansagra
Headquarters: Gurgaon, Haryana, India
Area served: India and international destinations
Current CEO: Ajay Singh
Number of employees: 10,000+
Major products: Passenger and cargo air transportation
Product in the Marketing Mix Of Spice Jet :
Spice Jet has been ranked at fourth position as the largest airline in India in terms of passengers carried. It has put its onus on comfortable travel and exceptional performance that includes crew hospitality and aircraft's technical specification. Spice Jet employs a knowledgeable and trained crew to provide efficient and friendly handling.
It has a fleet of forty-five aircraft that includes Bombardier Dash, Boeing 737-900ER and Boeing 737-800s. Aircrafts are ideal for comfortable and safe flying for medium and short distance trips in weather conditions of India. Spice Jet offers SpiceMax premium services whereby a passenger can obtain extra benefits like seats with extra legroom, complimentary meals and priority boarding, baggage handling and check-in at a higher fare.
Staffs offer special assistance to unaccompanied children, travellers with infants and disabled people. Expectant mothers need NOC from a medical practitioner before flying with Spice Jet. A company offers free baggage allowance of 15 kg per passenger along with a small handbag of maximum seven kg or laptop bag. Spice Jet Web Check-in helps passengers in avoiding long queues at the airport.
Place in the Marketing Mix Of Spice Jet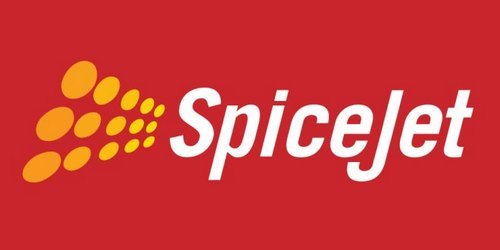 Spice jet occupies 12.9% of the market share since October year 2016. Its operations include three hundred and six flights on a daily basis to six international and thirty-nine domestic destinations. It has spread its domestic presence to include several routes like Delhi to Chandigarh, Mumbai to Delhi, Hyderabad to Tirupati, Chennai to Cochin, Bangalore to Pune, Delhi to Kolkata and Bengaluru to Pune.
It has spread its global presence to include international routes like Chennai to Colombo, Mumbai to Dubai, Delhi to Kathmandu, Cochin to Dubai, Delhi to Bangkok and Kolkata to Bangkok. It has its headquarters base at Gurgaon in Hyderabad and operational hub at Rajiv Gandhi
International Airport at Hyderabad and Indira Gandhi International Airport at New Delhi. Spice Jet has overseas offices at places like Maldives, Thailand, UAE, Afghanistan, Sri Lanka and Nepal. It has its official website and offers online facilities like bookings, cancellation, checking flight schedules, priority check-ins and payment options.
Price in the Marketing Mix Of Spice Jet 
At the end of the financial year 2015, estimated revenues of Spice Jet were 795.25 million dollars and net income 101.52 million dollars. Indian marketplace is price-sensitive and in order to create a niche market of its own, it is very important to adopt suitable pricing policy that is in tandem with common masses. The company has projected its brand as a low-cost carrier without any frills and has targeted cost-conscious middle-class and lower-middle-class section of society as its potential customer.
It faces stiff competition from several rival airlines and has adopted a competitive pricing policy to gain a reasonable advantage over its competitors. Its ticket prices are economical and very affordable and hence have resulted in garnering good revenues. Spice Jet has also implemented a promotional pricing policy and offers discounts and incentives at periodic intervals to lure greater passenger share.
Promotions in the Marketing Mix Of Spice Jet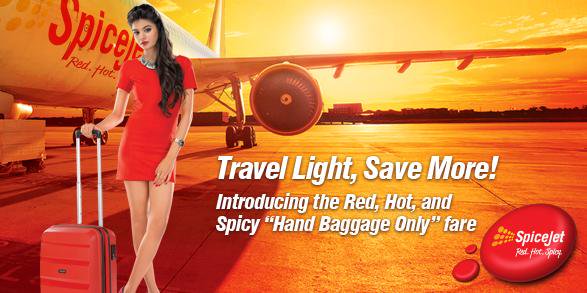 Spice Jet has a solid presence in the airline industry because of its advertising and branding policies. It advertises via print and social media platforms like newspapers, Facebook, its own website and portals of travel agents. As part of its promotional strategy Spice Jet offers discounts on group bookings, discounts at periodic intervals and special offers like tickets at rupees 99. Its popular taglines include Flying for everyone; Red Hot spicy and Get more when you fly. Spice jet has been a recipient of awards and recognitions like Most reputed Domestic private airline in the year 2016 based on a survey by Bluebytes News along with TRA Research.
Liked this post? Check out the complete series on Marketing Mix