Fogg Deodorant is a subsidiary product of its parent company Vini Group of Companies. It is associated with FMCG industry as it deals in deodorants. Fogg Deodorant is an Indian origin product and presently occupies the top position in the deodorant market. It was launched in the year 2011 in India with a totally new concept of no gas.
Fogg Deodorant was the brainchild of Darshan Patel, the founder of Vini Cosmetics, who realized that there was an untapped market for deodorants in India. It wanted to penetrate the current market and hence targeted youth, who mostly favour the use of deodorants. Fogg Deodorant faces competition from the following brands-
18+ Deodorant
Set Wet
Manhunt Deodorant
Fuel Deodorant
Zatak
Axe deodorant
Park Avenue
Nivea
Wild Stone
Engage
About Fogg Deodorant
Type: Personal care product
Industry: Consumer goods
Founded: 2011
Founders: Vini Cosmetics
Headquarters: Ahmedabad, Gujarat, India
Area served: India, Nepal, Bangladesh, Sri Lanka, and the Middle East
Current CEO: Dharmesh Shah
Number of employees: 1,000+
Major products: Deodorants, perfumes, and body sprays
Product in the Marketing mix of Fogg Deodorant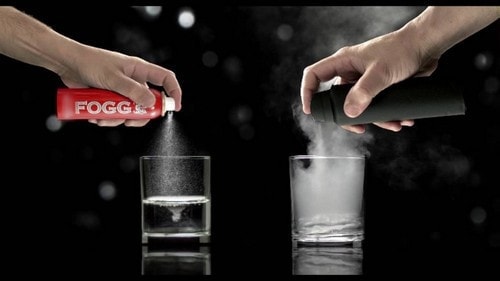 The Main USP of Fogg Deodorant is that it lasts longer compared to other deodorants in the consumer market. The brand has offered several variants of deodorants to its customers and is available for both men and women.
The brand guarantees at least eight hundred sprays per single bottle, which is a huge achievement. When the deodorant market was flooded with similar types of products the parent company came up with a unique and never heard of a product that was liquid based instead of typical gas based. Its products promise quality assurance as it undergoes dermatological testing and hence consumers are assured of no side effects. Its varied product portfolio includes-
Fogg Deodorant for Men
Fogg Black Collection Fresh
Fogg fantastic Four Extreme No Gas
Fogg Majestic Deodorant Spray
Fogg Marco, Imperial Pack of 2
Fogg Marco Deodorant
Fogg 1000 Forever Deodorant
Fogg Royal Imperial Pack of 2
Fogg Napoleon Deodorant Spray
Fogg Bleu Series Forest Deodorant
Fogg Bleu Ocean body Spray
Fogg Bleu Island Body Spray
Fogg Victor Deodorant
Fogg Victor Monarch Marco
Fogg Black Collection Aqua
Fogg Scent The Commander And
Fogg Punch Deodorant Spray
Fogg Fresh Fougere Deodorant Spray
Fogg Rush Deodorant Spray
Fogg Deodorant for Women
Fogg Delicious, Paradise, Radiate
Fogg Black Collection Blossom
Fogg Paradise Radiate Pack of 2
Fogg Essence Radiate Pack of 2
Fogg Essence, Paradise, Radiate
Fogg Delicious, Essence Radiate
Fogg Paradise Deodorant
Fogg Delicious, Paradise Pack of 2
Fogg I Am queen Eau De Parfum
Fogg Essence Paradise Pack of 2
Fogg Make My Day Eau De Parfum
Fogg Delicious Radiate Pack of 2
Fogg Royal Deodorant Combo Pack of 4
Place in the Marketing mix of Fogg Deodorant
Fogg Deodorant has a Pan-India presence and its products are easily available at every nook and corner of India. It has its headquarters based at Ahmedabad in Gujarat.
Fogg Deodorant has a strong and widespread network for distributing its products easily and fast in the consumer market. It takes the help of its parent company which already has a powerful distribution channel. As the brand offers an FMCG product it does not need an exclusive outlet for selling purposes. Its distribution network includes services of manufacturers, C&F agents, distributors, and retailers. Products are easily available at corner shops, grocery stores, malls, hypermarkets, and supermarkets. Fogg Deodorant at its onset was launched also via an online platform. It is now available via e-portals and online stores.
Price in the Marketing mix of Fogg Deodorant
Fogg Deodorant occupies more than 20% of the total market share and its estimated revenues are nearly twenty-five crore rupees. It has targeted young generation from middle and upper middle class belonging to urban cities as its target customers.
It was the first deodorant brand in India that targeted both men and women with separate products. The brand has positioned itself as a body spray that does not have any gas and thus its perfume and power last much longer. Fogg Deodorant is for fashion-conscious people who are outdoor-oriented and trendy. The creator of Fogg Deodorant believes in the concept of more quantity, low cost, and best value.
Fogg Deodorant has adopted a penetration pricing policy and has kept its product prices reasonable and affordable so that it can capture further markets. The brand has differentiated value proposition and promises to offer more value for money to its customers. It faces stiff competition from several rival brands.
It is easy to reach the top but to maintain its position at the top is very difficult. Fogg deodorant realizes it and hence has kept its product prices at par with the prices set up by its rival brands. At same prices, it offers a better and long-lasting product that has been able to garner customer attention. Its competitive pricing policy has been successful as it still occupies the first position in consumer market leaving all its competitors behind.
Promotions in the Marketing mix of Fogg Deodorant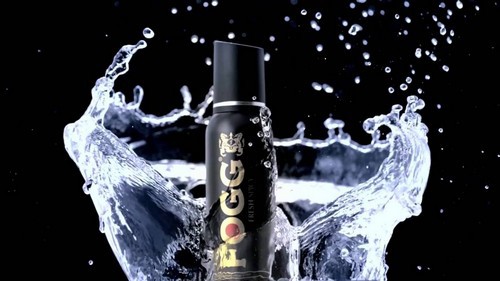 Fogg Deodorant has adopted a marketing strategy that would directly strike the Indian mindset. It has created ad commercials which have set its image as a product with utilitarian use.
It's ads highlight the fact that rival brands are offering deodorants that are quite wasteful in comparison with its own product. Generally, the deodorant market till date had targeted the men section but Fogg deodorant was the first to offer separated deodorants for both men and women along with combo packs.
Its sensational ad campaigns are shown via print, digital, electronic and visual media in newspapers, magazines, hoardings, billboards, television channels, radio, and on vehicles. Fogg Deodorant has realized the impact of social media platform and its products are advertised via its own website, Twitter account, YouTube and Facebook page.
Fogg Deodorant has pitched its brand to men and women section separately and its unique concept has been able to create a niche market for the brand that distinguishes it from other brands. By including women as its potential customers Fogg has been able to increase its functional parameter. Fogg Deodorant has adopted apt taglines like No Gas Only Spray, Again Finished, Without Gas Body Spray, lasts longer and Doesn't get blown away like other deodorants.
Topic of Marketing Mix of Brands
Alternatively, check out the Marketing91 Academy, which provides you access to 10+ marketing courses and 100s of Case studies.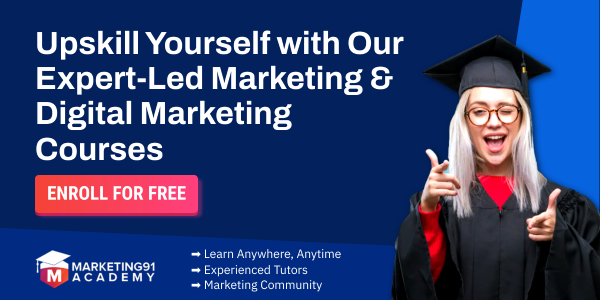 Liked this post? Check out these detailed articles on