Michael Kors Holdings Limited is simply known by the name Michael Kors. It is associated with Lifestyle and Retail industry and deals in apparel and several accessories. It is a public limited company of American origin and was founded in the year 1981 by its founder Michael Kors, a well-known designer. The brand has positioned itself as a fashionable and trendy one. It faces competition in consumer market from the following-
Coach
Kate Spade
Ralph Lauren
Inditex
Kering
Tory Burch
Marc Jacobs
DKNY
About Michael Kors
Type: Fashion brand.
Industry: Luxury goods.
Founded: 1981.
Founder: Michael Kors.
Headquarters: New York City, New York, United States.
Area served: Worldwide.
Current CEO: John Idol.
Number of employees: Over 19,000.
Major products: Ready-to-wear clothing, handbags, shoes, watches, jewelry, fragrances, and eyewear.
Product in the Marketing mix of Michael Kors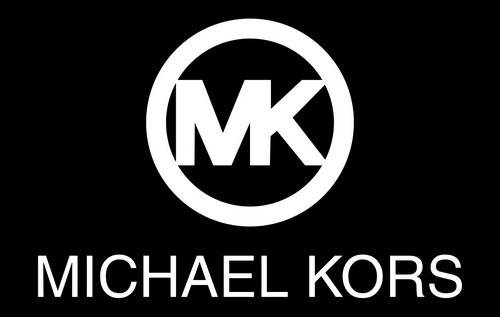 Michael Kors is a unique brand that takes special care of design and quality to offer chic and fashionable apparel and related accessories. It has a large collection of products which is divided into two sections, one for men and the other for women. The brand has taken special care to design apparels in petit, normal and plus sizes to suit individual needs.  Its product portfolio for both genders includes
Men
Apparel- Denim, pants, hoodies, sweaters, shirts, polos and t-shirts
Bags- Luggage, duffel bags, messengers, briefcase, and backpacks
Accessories- Gloves, scarves, hats, travel cases, passport cases, sunglasses and belts
Footwear- Suede boots, leather boots, sneaker, leather sneaker, suede sneaker, sports sandal and leather sports sandal
Cologne
Wallets- Zip-around, billfolds and card cases
Watches- Leather, black, silver-tone and gold-tone
Women
Footwear- Flats, sneakers, wedges, and sandals
Wallet – Continental, trifold, slim, coin purse, card cases, wristlets and tech
Handbags – Totes, shoulder bags, crossbodies and backpacks
Apparel – Tops, sweaters, outerwear, jackets, and dresses
Watches- Black, silver-tone, gold-tone and rose-gold tone
Jewelry – earrings, Bracelets, necklace, and rings
Accessories – Fragrance, bag accessories, covers, phone cases and wallets
Place in the Marketing mix of Michael Kors
Michael Kors is an international brand and has spread its network to include several countries in the world. The first retail outlet was opened in the year 2006 and by the year 2015; it had more than five hundred and fifty outlets and by the end of the fiscal year 2017, the brand had one hundred and thirty-three licensed outlets and eight hundred and twenty-seven outlet stores. Its headquarters base is at New York City in the United States. The brand has a manufacturing facility in China for reducing its costing as labour is very cheap there.
Michael Kors has a well-defined distribution channel so that its end products are easily available to its customers. The brand has entered into partnership deals with several delivery services to reach customers in the timely fashion. The company is informed as soon as the product is shipped and it also keeps track of the route and the delivery via the online tracking system. The company shares this information with its customers so that the customers are aware that the company is working for their benefit. The brand has an online store which is entrusted with delivering the products to different online portals in the global market.
Michael Kors sells its old products by giving it to factory outlets or via online retailers at the lower sales price. The brand believes in working for itself and has opened outlets for direct selling purposes. Its distribution facilities are spread across the United States with regional centers located at Hong Kong, Japan, Holland and Canada which are either operated by third-parties or are on a leased system. Michael Kors has entered into a contractually licensing agreement with brands like Marchon, Fossil, and Estee Lauder so that its products are sold via their outlets.
Price in the Marketing mix of Michael Kors
By the end of the fiscal year 2016, Michael Kors has posted its revenues at 4.71 billion US dollars and its net income at 839.1 million US dollars. The brand has made its name as an elite brand while targeting men and women who enjoy an exclusive taste for high fashion brands.
Michael Kors is a mid-level brand for luxury items and it has positioned itself as a bridge between luxury and high-street brands that offers accessible clothing line. In order to spread its product presence in overseas and new markets, it has decided to adopt a mid-premium pricing policy for its high-quality products. The affordable and reasonable mid-premium rates will help the brand to face its competitors in an advantageous footing. The prices are comparatively lower than its rival brands and have helped it in increasing its sales figures. Higher the sales, higher the revenues, and larger the profits are the mantra of this high-class brand.
Promotions in the Marketing mix of Michael Kors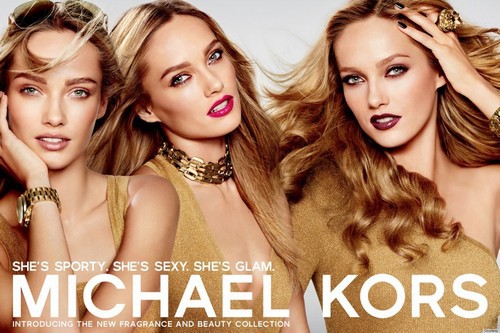 Michael Kors is a global brand and even in its early days realized the positive impact of advertising. It has utilized important tools like public relations, advertising, sales promotion, social media and personal selling to create and maintain its brand visibility. Ad campaigns have been displayed via print and visual media in fashion magazines, newspapers and television.
In order to stay relevant, the brand has turned its attention to social media platform and has created a Twitter page, which has more than 2.81 million followers and a Facebook page which has more than 16.25 million followers. The brand has also opened an Instagram account with 4.1 million followers. These platforms are very popular and can easily reach out and influence the customers.
Michael Kors has an official website to upload all the important and noteworthy information for interested customers. It has a Trends page which uploads new style quotients and about what is in at that particular season.  This direct line of communication helps the brand to see and hear responses as well as feedback from its customers. With so many followers it is easy to know and determine which product is doing or not doing well and take steps accordingly.
The founder of the brand Michael Kors makes sure to mention the name of his brand in every interview to gain brand coverage. He has been associated with a television show Project Runway, as its judge. He has also roped in other famous personalities to wear the products and make his brand famous amongst the consumers. Fashion shows are organized by the brand annually to showcase their seasonal trends. Celebrities are invited so as to garner maximum publicity for the brand.
Liked this post? Check out the complete series on Marketing Mix