Indian Railway Catering and Tourism Corporation Limited is referred to as IRCTC. It is a public company of Indian origins. IRCTC is a subsidiary of its parent company Indian Railways and is owned by Government of India and operated by Ministry of Railways. In the year 1853 Indian Railways started its operations with its first journey from Bombay to Thane and in the year 1951, it was nationalised under one umbrella to become Indian Railways. Some of its competitors in transport industry are –
Public Transport like bus, taxi
Airlines
Ships
About IRCTC
Type: Public sector undertaking
Industry: Tourism, transportation, and hospitality
Founded: 27 September 1999
Founder: Ministry of Railways
Headquarters: New Delhi, India
Area served: India
Key people: Alok Kumar (Chairman) and VK Yadav (CEO)
Number of employees: 10,000
Product in the Marketing Mix Of IRCTC :
IRCTC is a vital part of Indian Railways and handles its tourism, catering and online ticketing operations. It has a diversified product and service portfolio that includes the following-
Online ticketing- When introduced it seemed a foreign concept but with time has proved its worth as it saves time and is hassle free. IRCTC has an official website and ticket bookings are possible via its portal and mobile phones through SMS, GPRS and WIFI. It offers e-tickets and i-tickets and PNR status is also made available. Booking of season tickets is also possible via its website. RDS is a ticket-booking scheme for reserving seats in railways against advance money
Tourism- IRCTC is credited with the organising of deluxe, luxury and budget package tours for both national and international tourists. A popular package includes important destinations via special trains. IRCTC also organises adventure packages that include wildlife and adventure treks and water sports.
Tatkal Booking- Passengers who have to travel suddenly can book tickets under this scheme via its website. Booking is possible on the day before departure and its timings are 10.00 AM and 11.00 AM for AC and normal booking respectively.

Place in the Marketing Mix Of IRCTC :
IRCTC has the distinction of being one of the largest railway networks in the world and has spread its presence in every nook and corner of India. Its operations are extended to reach seven union territories and twenty-nine states that are covered by an extensive track of nearly 115,000 km and spread over 65,436 km route. Railways connect India with more than 7,172 stations in cities, towns and areas where stations are in name only. Indian Railways carries nearly twenty-three million passengers on a daily basis and freight of 1050.18 million tonnes on an annual basis.
It operates suburban and long-distance systems. Railways are the owner of coach and locomotive production plants that are located at various places. It also provides international services to neighbouring countries like Pakistan, Bangladesh and Nepal. Railways offer excellent services because of nearly 9,013 locomotives out of which 4,568 are electric, 5,345 are diesel and 43 are steam, 62,924 passenger trains and 239,281 freight waggons.
Price in the Marketing Mix Of IRCTC :
Indian Railways showed estimated revenue figures of rupees 1441.67 billion for the financial year 2013-14 and amongst these rupees 375 billion were earned via passenger tickets and rupees 940 billion via freight charges. IRCTC has adopted marginal-cost pricing policy for its products and services. It has reasonable pricing strategy for its premium tickets that are for AC Seats. It has adopted economic pricing for three tier non-AC seats. It also has maintained both reasonable and mid-pricing policy for tour packages. IRCTC has maintained low-pricing strategy because it caters to middle and a lower class section of society. In recent years revenues of IRCTC have increased up to 200%.
Promotions in the Marketing Mix Of IRCTC :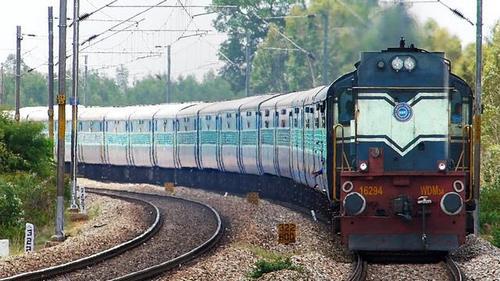 IRCTC has the distinction of becoming fastest and largest growing website in Asia-Pacific with registered users in the year 2013 accounted to six lakh. It has several awards and recognitions to its name like Website of the Year India in the year 2014, Indian e-Retail Awards 2015, Website of the Year Award for the year 2015 and Best Use of App during Mobillion event.
Indian Railways has started a loyalty program for regular and frequent travellers called Shubh Yatra and by paying an annual fee upfront, a passenger can get discounts on ticket booking for the whole year. IRCTC can be easily reached via its helpline numbers that are both with toll-free and paid options. It is a 24*7 service.
Liked this post? Check out the complete series on Marketing Mix