Twitter Inc is a San Francisco, California, U.S.A-founded public website that is one of the most popular and most diverse social media platforms in the world today. Started on 21, March 2006, the site is now a worldwide platform that is available in a number of languages for easy use by people of different walks of life.
Founded by Jack Dorsey, Noah Glass, Evan Williams and Biz Stone, Twitter requires users to post, to follow or to be followed. At the moment, it has at least 3,898 employees and nets on an income of about $450 billion and at about $2.52 billion annual revenue. It has a user base of at least 319 million people and has more than 25 offices throughout the world.
About Twitter
Type: Social networking and Service
Industry: Social media
Founded: March 21, 2006
Founders: Jack Dorsey, Noah Glass, Biz Stone, Evan Williams
Headquarters: San Francisco, California, United States
Area served: Worldwide
Key people: Elon Musk (Chief executive officer)
Number of employees: Over 7,500+
Competitors
Twitter's Main Competitors are:
Other Competitors are:
Product in the Marketing Mix of Twitter :
Of course, the primary product that Twitter offers its users is the site itself, where people can market their ideas, ideologies, and products. The platform is very technologically advanced and responsive for easy use and access.
Twitter also offers a number of other products such as the Twitter Music app for the iPhone platform. Other products can be found in a number of the many apps that the company runs which include MoPub and Trendrr among other.
The Twitter Amplify runs Video highlights as sourced from major broadcasts whereas Live streaming is also provided for through collaboration between Comcast and NBC Universal.
Tweets can be sent and they are publicly visible unless the sender restricts their messages to their followers only. One can forward or rather re-tweet, individual messages through their computers, tablets or Smartphone. In a nutshell, below are some of the average content statistics of what twitter users do tweet:
Pointless babble carries the day with 40%
Conversational tweets are the second most popular at 38%
Pass-along value tweets stand at about 9%
Self-promotional content is about 6%
Spam and News take 4% each.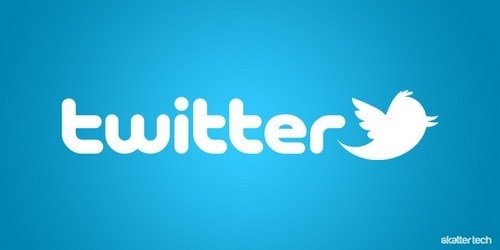 Price in the Marketing Mix of Twitter :
More than 85% of the company's revenue is earned through advertisements. By use of promoted tweets, promoted trends as well as promoted accounts, the company is able to get revenue. It sells promoted tweets, which cost about 50 cents with each engagement costing $2. On the other hand, promoted accounts go for $2.50 with $4 being charged for every new follower. Promoted trends are much pricier as they may cost up to $200,000 per day.  Data licensing is yet another revenue generation method used by Twitter.
Place in the Marketing Mix of Twitter :
Originally, Twitter targeted older users who weren't so much acquainted with the social media platform. However, today, the majority of Twitter users are those below 35 years of age. It is also interesting to find that most of the celebrities and politicians find it more appealing to communicate their messages, agenda and policies through Twitter than any other social media platform.
Promotion in the Marketing Mix of Twitter :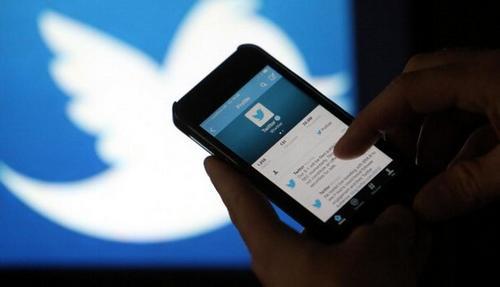 Twitter's Trust & Safety Council is one of the most important bodies that have done a lot to promote Twitter as far as maintaining customers are concerned. The truth is, twitter is now almost known all over, as far as attracting more users are done, retention of the already established users is far much more important. The Trust and Safety Council, that was created in February 2016, works to ensure that users feel safe when expressing their views on Twitter. Hate speech, obscenities, and anti-development minds are targeted and censored.
The product value has been used by many media houses, TV and radios to make sessions more social and interactive through chatter boxing.
Liked this post? Check out the complete series on Marketing Mix