As we are aware that Sony is one of the most sought after and leading manufacturers of communication, gaming consoles, informational technology products, electronics and video for the professional markets and customer which helped to develop the business into one of the world's richest and most likeable companies. Sony group is chiefly focused on electronicslike
AV/IT products
Gameslike PlayStation
Entertainment like music and motion pictures
Financial services which includes banking and insurance sectors.
Sony is a globally recognized company and has a vast range of business. They tryto leverage this uniqueness of theirs in full force by carrying out their convergence strategy aggressively. The primary aim of Sony is to excite and touch their customers with their unique products. Masaru Ibuka and Akio Morita founded the company in 1946 and it has its headquarters in Minato, Tokyo, Japan.
When it comesto semiconductor makers, Sony occupies the 20th position worldwide. By 2008, Sony Corporation had employed around about, 163,000 employees. By 2014 they were one of the top five global brands in the world earning revenue of more than $8.87 trillion a year. It is because of their top-notch quality and service that they are counted among the market leaders. They provide full satisfaction to their beloved customers by surpassing their expectations.
About Sony
Type: Multinational conglomerate
Industry: Electronics, entertainment, and financial services
Founded: May 7, 1946
Founders: Masaru Ibuka and Akio Morita
Headquarters: Minato, Tokyo, Japan
Area served: Worldwide
Current CEO: Kenichiro Yoshida
Number of employees: 117,000
Product in the Marketing mix of Sony
For any company product is a very essential element. The product of the company defines the brand. By product we not only mean the tangible aspects but also the intangible aspects. When a customer looks at a product they consider if it's safe, if it they satisfy their needs, if the looks of the product is good and if the product is affordable before making a purchase.
Sony is known for its superior quality and service. They are market leaders in the entertainment industry and their products are very useful. Products manufactured by Sony Corporation includes:
Audio – portable, car and home, along with personalized navigation systems.
Televisions –, Projection televisions, LCD televisions, LED televisions CRT-based televisions.
Video –, digital cameras, Video cameras DVD/Video recorders and players.
Games – PlayStations.
Semiconductors- CCD, LCD and various other kinds of semiconductors.
Computers and Information–printers and computers.
Motion pictures and Television and motion pictures
Mobile phones
The company has also started with their personalized PlayStation cards and Sony cards, which are used as reward credit cards. These cards allow the customers to win redeemable points after they make a purchase for any Sony products or services. Sony also started manufacturing laptops, which comes in various sizes, shapes, designs and quality. They sell the laptops in the name Sony Vaio. They launched it in India on 24th October 2004. These laptops are available in 7 models such as:
Vaio FW
Vaio SR
Vaio TZ
Vaio SZ
Vaio Tokage
Vaio CR
Vaio NR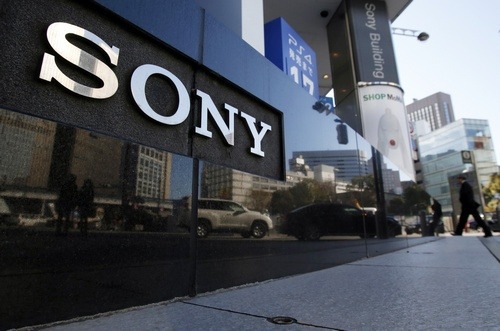 Price in the Marketing mix of Sony
Sony tries to price its product in a very strategic manner. For instance, they try to have a three-tiered pricing strategy, which appeals to the economy buyers, the middle class buyers and high-end buyers.
Whenever Sony Corporation launches a new product, which has some unique features they try to go for price skimming strategy. It means that they charge higher price for their unique product when its launched and it gets decreased gradually. The whole idea behind this is that this strategy helps in profit maximization when the product is launched and when the price decreases it boosts sales volume. For instance, when Sony launched its first high definition television in 1990 it priced it over $43,000. However, the prices were dropped to mere $6000 in the year 1993 and the prices were further slashed to $2000 in 2001. Even when Sony sold its Walkman it placed it at a very high price as compared to its competitors. Regardless, they dominated the market. This was due to the consistent performance, brilliant sound delivery and highest quality that the Walkman delivered.
However, Sony was also a low cost producer for many products. This made it possible for them to have enough resources, which out showed their competitors. Sony's pricing strategies is perhaps the best example of a combination of differentiation and low cost strategies. For their laptop series Sony tried to price each model according to its style, mobility, purpose, performance and user.
Place in the Marketing mix of Sony
Sony design their marketing plans always based on their distribution channel. They make sure that their products are available to their customers easily. In a country like India, where the people prefer buying long lasting products and products that are durable, channel of distribution plays a vital role. Their distribution channel consists of the manufacturer, retailer and then the customers. They mainly practice selective distribution of their products from very selective dealers such as SONY WORLD.
In India, they have their footprint all over the country. Their distribution network covers over 7000 channel partners, more than 260 Sony outlets and 21 branch locations. Here, they use one level distribution channel.Their wholesale distributors include big names but are not restricted to Dongsheng International Trade Co. Ltd, Front-Page Trade Co, Ltd, Best wholesale co. Ltd and Denzuke Network Sdn.Bhd.
Promotions in the Marketing mix of Sony
The key to successfully launching the product and making the target customers aware of the usefulness of the product is called promotion. Promotion is something that affects both the company and the product. It helps the company to increase their profit hugely and also gives knowledge and creates awareness of the products for the consumers. Sony Corporation seems to be utilizing this very well.
Their tagline "Make. Believe" passes a message to unite initiatives across network services, electronics, mobile phones, music and movies. It also symbolizes Sony's essence of innovation and creativity. They use lot of celebrities to endorse their products. In the past, the faces of their products were big actors like Deepika Padukone and Kareena Kapoor in India. Currently, Katrina Kaif was announced as a brand ambassador of their smart phone range Xperia.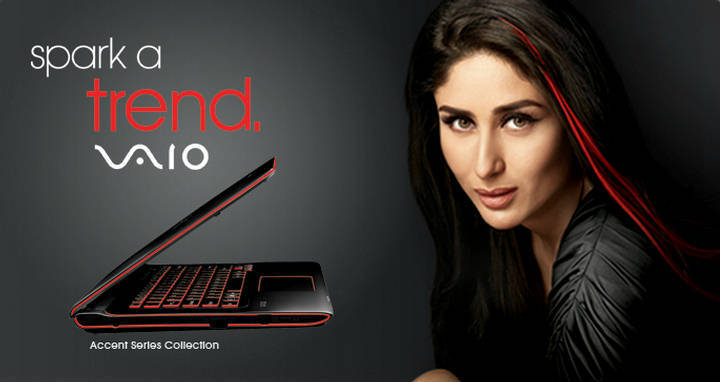 Sony uses adverts like newspapers, televisions, billboards, magazines and so on to advertise their products. They have a very dominant web marketing also. They use various pdf brochures and videos to ensure customers understand their products and business. Along with this they also offer cards with redeemable points when someone makes a purchase. They basically concentrate on the pull strategy for attracting customers.
In 2006, they launched a Dutch advertisement, which received a lot of criticism. The advert was about a white model fully dressed in white and black model dressed in black. Their campaign was basically to establish their launch of white products with a message 'white is coming'. However, many considered this racist.
Liked this post? Check out the complete series on Marketing Mix