Mother Dairy is a subsidiary of its parent company National Dairy Development Board (NDDB). It is associated with food and beverage industry as it deals in dairy products and food processing.
In the year 1974, it was commissioned by its parent company as a fully-owned subsidiary because it wanted to make its country a milk sufficient nation. The private company is of Indian origin and over the years has created a strong position for itself in the consumer market. Mother Dairy faces competition from the following
Amul
Reliance Fresh
Nestle Ltd
Heinz
Kissan
Britannia Industries
About Mother Dairy
Type: Food and beverage company
Industry: Dairy
Founded: 1974
Founders: Verghese Kurien
Headquarters: Noida, Uttar Pradesh, India
Area served: India
Current CEO: Manish Bandlish
Number of employees: Over 12,000
Major products: Milk, milk products, ice cream, paneer, ghee
Product in the Marketing mix of Mother Dairy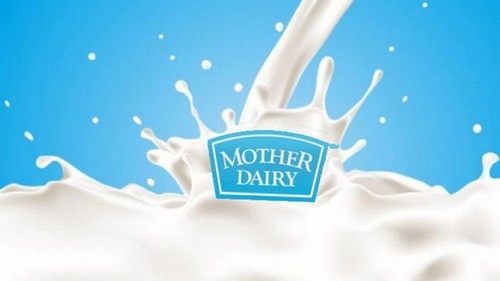 Mother Dairy is one of the most popular and leading brands offering milk, milk-based products as well as other food items. It operates under three divisions and brand names Safal, Dhara, and Mother Dairy. The diversified product portfolio of Mother Dairy which deals mainly in milk and milk products includes-
Milk of many types
Dahi
Chach
Lassi
Flavoured Milk Bottles
Butter
Paneer
Cheese
Ghee
Dairy Whitener
Ice cream
Yoghurt
Place in the Marketing mix of Mother Dairy
Mother Dairy has a Pan-India presence that has spread to every part of urban and rural India. The company has its headquarters base at Noida in Uttar Pradesh. Mother Dairy has created a powerful distribution and sales network at a national level to achieve success in its operations. Its source of liquid milk is the farmer-based organizations at village level and dairy cooperatives.
The company has a huge infrastructure that includes a robust network of more than fourteen hundred retail outlets and more than one thousand booths. As Mother Dairy deals with perishables that need refrigeration it has a production facility for every region.
The raw products are collected at collection centers and from there it goes to processing plants and lastly to distributors of the local area, who send it to booths, small retailers, corner shops, grocery markets, supermarkets and convenience stores.
Mother Dairy has hi-tech facilities that have established automated machines for ensuring best product in terms of safety, reliability, and quality. Its co-brand Safal has opened F&V stores in NCR and Delhi regions and has a state-of-art facility in Bengaluru. Safal has an overseas presence in forty countries including Africa, Asia, Middle-East, Russia, Europe, and the USA.
Price in the Marketing mix of Mother Dairy
Mother Dairy is estimated as a 1.3 billion USD company that has targeted upper middle and middle-class section of society as its target customers. It has positioned itself as a trusted brand that offers premium products at affordable rates.
Mother Dairy at its initial stage adopted a penetration pricing policy as it wanted to set up its network to every nook and corner. It has kept a very reasonable price range so that its products seem affordable to the consumers. This has happened because of its huge distribution channel that can save easily due to lack of serious middlemen.
Prices are also dependent on market fluctuation and prices set up by rival brands. The company has set up a competitive pricing that is on par with the prices set up by rival brands. Mother Dairy has also adopted a differential pricing policy that varies and is dependent on geographical locations.
Promotions in the Marketing mix of Mother Dairy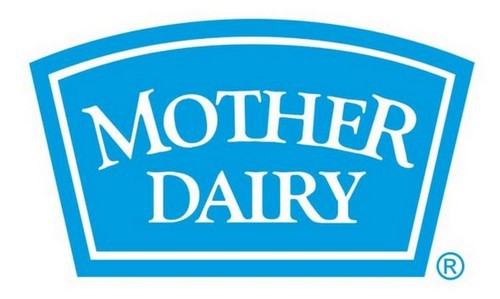 Mother Dairy has adopted several smart and effective plans to market its products. It has created some smart ad campaigns that are shown via television channels, radio, newspapers, magazines, sides of vehicles, billboards, and hoardings.
Its tagline is descriptive Piyo Pure. Tweet to Farmer campaign created a successful brand image where we thanked them for offering milk. Mother Dairy has its own official website to offer relevant information and show ad campaigns. The company is also active via Facebook, Instagram, YouTube and Twitter to create further brand visibility.
It has created a happy workplace for its employees by listening and solving their problems. Mother Dairy has been the recipient of numerous awards and recognition.
It has been ranked as 2nd Best in the FMCG industry and at 39th position as Top 100 Best Companies to Work in India, In the year the company was awarded several awards and accolades like 1st Prize in Dairy Sector at National Energy Conservation Award 2017, Best Maintained Dairy Plant in North Zone, National Safety Innovation Award 2017 and CII Cold Chain Awards.
Liked this post? Check out the complete series on Marketing Mix