The Tesla marketing mix framework focuses on marketing strategies that will ensure customer loyalty and boost the company's visibility in major metropolitan markets. Tesla makes electric vehicles and is promoting the concept of sustainable energy with clean electric power solutions. The electric automaker exercises total control over the supply chain to guarantee the best customer experience.
Tesla marketing strategy focuses aggressively on Tesla's marketing mix elements like product innovation, fully electric vehicles, electrical hardware, pricing strategy, place strategy, Tesla sales centres, distribution strategy, physical evidence and promotion strategy to increase its global network and become the world leader in the global electric vehicle market.
About Tesla Inc
#Tesla, Inc
Origin Country: United States of America
Formerly: Tesla Motors
Owner and Company's Ceo: Elon Musk
Founded: 2003
Headquarters: Austin, Texas, U.S.
Employees in 2023: 127,855
Annual Revenue in 2023: 81.46 billion USD
Net Income in 2023: 12.56 billion USD
Market Cap in 2023: 585.55 billion USD
Brand Value in 2023: 75.9 billion USD
The American multinational Tesla Inc. is one of the "World's Most Valuable Companies" and the "World's Most Valuable Automaker" in the year 2023.
Tesla started its journey in the automotive industry as Tesla Motors with Marc Tarpenning and Martin Eberhard serving as CFO and CEO respectively of Tesla. Elon Musk joined the company in 2004 with a funding of 6.5 million USD and as the largest shareholder became the CEO of the company. The name of the company was changed from Tesla Motors to Tesla Inc in 2017 with Elon Musk acting as its CEO to date.
Tesla is an automobile company that also deals in renewable energy and artificial intelligence. It is known for products like electric cars, electrical hardware and solar panels and services like insurance, charging, connectivity, software and upgrades etc. Tesla operates with help of its subsidiaries Tesla Energy and Tesla Automation.
Target Audience: Tesla Marketing Mix
Tesla focuses on entrepreneurs and business executives as its target audience. Tesla targets techno-savvy individuals who live in metropolitan cities and are wealthy and green-friendly.
The target customer of the Tesla car is in most cases male who is on the lookout for a premium luxury car without worrying about the budget. He might have other luxury brands to his name or might be a new entrant in the upper-class section of society who wants a Tesla model as a status symbol. Tesla does not target people who are looking for an affordable car or a traditional fuel vehicle as the Tesla model is a car with premium prices.
As per reports, the male and female customers of Tesla include 83.9% and 16.1% respectively of the total sales figures. The Tesla customers generally have an income of over $100,000 and the target buyers of 18 – 44 years, 45 – 64 years and 65+ years are occupying 33.2%, 50.6% and 16.2% respectively of the total percentage sales of Tesla vehicles. Tesla sells several of its premium models to upper-class wealthy families who already have several high-end premium luxury brands in their portfolio.
Tesla Marketing Strategy & Tesla Marketing Mix (4Ps)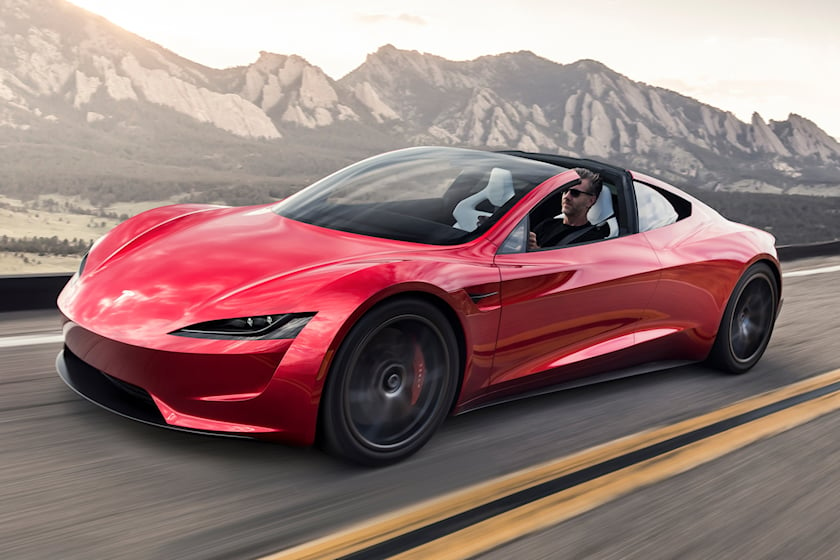 The Tesla marketing strategy helps to analyze the company and create a suitable marketing plan that will achieve desired business goals. The market strategy is simple as the company's CEO Elon Musk wants to create a media buzz in the major metropolitan markets about sustainable energy and renewable energy solutions through electric automobiles so that the company can expand its global network.
The Tesla marketing mix framework focuses on how the electric automaker operates stores, product innovation, Tesla product strategy concerning fully electric vehicles, physical evidence, how the electric automaker exercises control over Tesla stores, supply centres and galleries, combine retail sales with sales of stores and a viable promotional mix to improve company's visibility in the electric vehicle market.
Tesla Product Strategy: Tesla Marketing Mix
The company is associated with automotive artificial intelligence and renewable energy industries and manufactures and designs electric cars, trucks, electric automobiles, solar panels, solar roof tiles, electric hardware, sports car, battery energy storage and related products as well as services. The Tesla galleries combine retail sales with those of the Tesla stores to garner huge profits.
Tesla Roadster, a sports car, was the first Tesla model to be produced by the company in 2008. It was followed by another Tesla car the Model S in 2012. Tesla Model X, an SUV and Model 3, a sedan followed in 2015 and 2017 respectively. Other premium models to follow them were Model Y, a crossover in the year 2020 and the Tesla Semi truck in the year 2023. Tesla has decided to start the production of a light-duty pick-up truck called Cybertruck in the year 2023.
The company does not produce a traditional fuel vehicle at an affordable price instead Tesla makes fully electric vehicles that it sells at premium prices. The Tesla Model S was a luxury sedan which became one of the popular electric cars for the company and the Model 3 was an all-time best-seller in the global market. In June 2021, The Tesla Model 3 became the highest-selling plug-in electric car with 1 million units sold globally. In the year 2022, full-year deliveries of Tesla 3 increased by 40% as 1.31 million vehicles were sold in a single year and cumulative sales reached 3 million units.
The production output of Tesla vehicles reached 1,369,611 units, battery energy storage systems was 6.54 GWh and solar systems 348 MW in the year 2022. It was a marvellous feat for Tesla. Elon Musk has been credited with the success of Tesla because of his inclusive role in the company.
Products (Product Mix): Tesla Marketing Strategy
Tesla sells, designs and manufactures Tesla Model electric cars, Tesla batteries, solar panels, electrical hardware, sports cars and other premium models and vehicles online and offline at Tesla Stores
The product and services portfolio of Tesla includes
Model S
The strategy of Tesla marketing mix for Model S includes comfy vehicles with cinematic experiences and immersive sound.
2018 MODEL S 100D LONG-RANGE ALL-WHEEL DRIVE
2020 MODEL S LONG-RANGE PLUS ALL-WHEEL DRIVE
2022 MODEL S PLAID
Model X
Model X with active road noise reduction, 22-speaker and multi-device Bluetooth offers an amazing experience.
2017 MODEL X 100D LONG-RANGE ALL-WHEEL DRIVE
2017 MODEL X 75D ALL-WHEEL DRIVE
2020 MODEL X LONG RANGE PLUS ALL-WHEEL DRIVE
Model 3
Tesla's marketing mix focuses on a vehicle that is built for safety. Model 3 with dual motor and powerful visual processing has set the bar very high.
2023 MODEL 3 PERFORMANCE DUAL-MOTOR ALL-WHEEL DRIVE
2023 MODEL 3 REAR-WHEEL DRIVE
2019 MODEL 3 STANDARD RANGE PLUS REAR-WHEEL DRIVE
Model Y
The product strategy of Tesla marketing mix makes sure that the Model Y is one of the best cars in terms of safety. With 5-star safety ratings and maximum versatility, it is the vehicle for every generation.
2020 MODEL Y LONG-RANGE ALL-WHEEL DRIVE PERFORMANCE
2021 MODEL Y LONG-RANGE ALL-WHEEL DRIVE
2021 MODEL Y LONG RANGE DUAL MOTOR ALL-WHEEL DRIVE
Energy Products
The strategy of Tesla marketing mix for its energy products includes building, developing, installing and selling battery energy storage products and solar energy storage systems.
POWERWALL – A HOME ENERGY POWER DEVICE
POWERPACK – ENERGY STORAGE SYSTEMS
MEGAPACK – ENERGY STORAGE SYSTEMS
Services of Electric Cars, Trucks etc.
Tesla sells several services as part of the Tesla marketing strategy.
VEHICLE SERVICING
INSURANCE
CHARGING
IMPROVED CONNECTIVITY
SOFTWARE UPGRADES
Accessories
The strategy for accessories includes vehicle batteries, software, motors parts etc.
ALL-WEATHER INTERIOR LINERS
TIRE PRESSURE MONITORING SYSTEM
WIPER BLADE
Place Strategy of Tesla Marketing Mix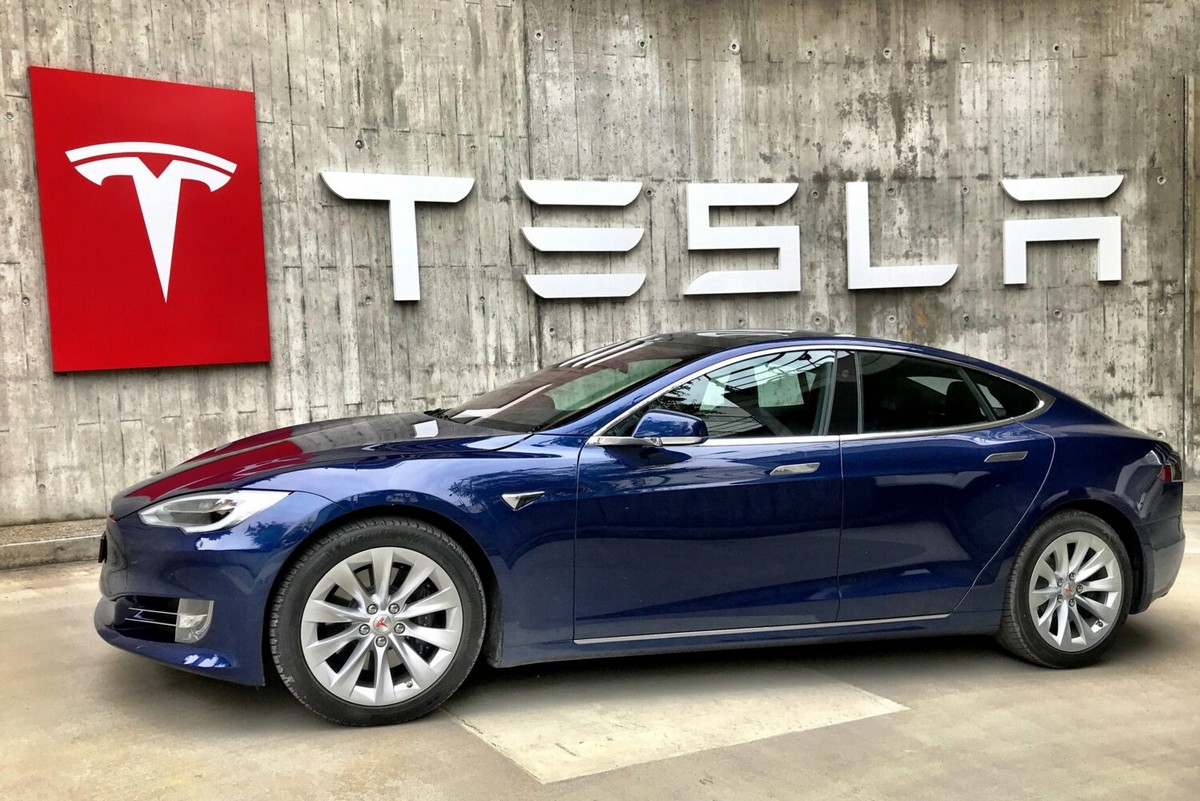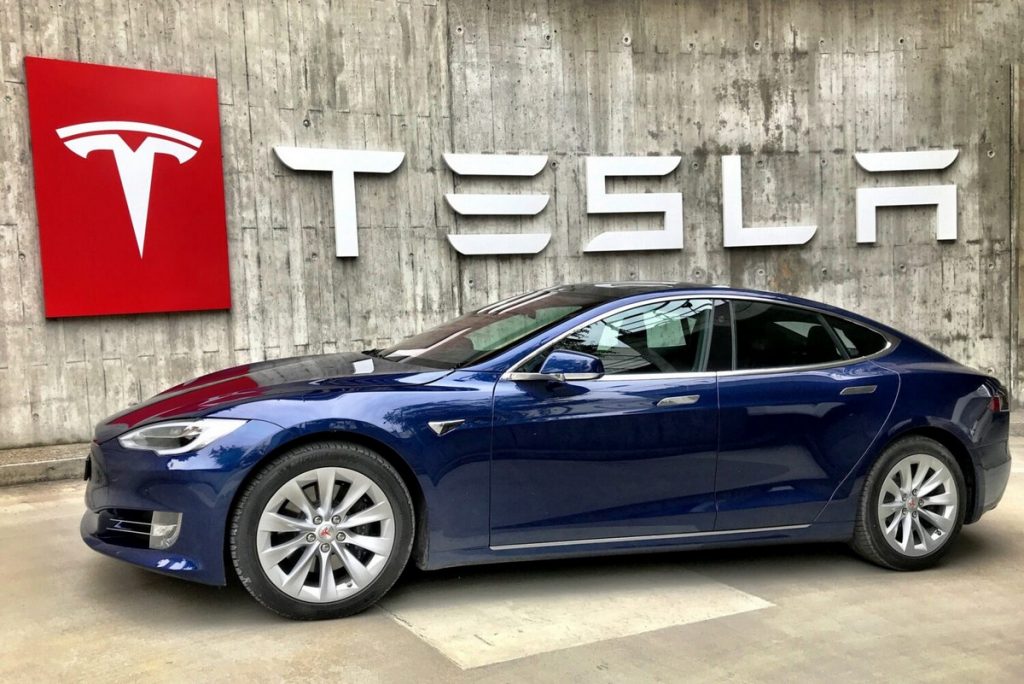 Tesla has created a strong market strategy that has helped the company to spread its product presence to South East Asia, East Asia, Oceania, North America, the Middle East and Europe. It operates across all regions with help of its subsidiaries Tesla Energy and Tesla Automation.
The subsidiary, Tesla Energy is a major installer and developer of photovoltaic systems in the USA and the largest supplier of battery energy storage systems in the world with 3.99 GWh installation in the year 2021.
In the year 2010, Tesla Inc. under Elon Musk purchased a factory from Toyota in Fremont, California, which later became the Tesla Factory, where the company started producing the Tesla S.
The Electric automaker operates stores, company-owned showrooms and galleries, combine retail sales of all the Tesla stores and shows higher revenues. There are nearly 764 retail Tesla stores/ galleries and service centres for the effective distribution of Tesla cars and electric automobiles in the major metropolitan markets.
The year 2021 was one of the most profitable years of the company as its worldwide sales of plug-in electric vehicles and battery electric vehicles were the highest capturing 14% and 21% of the plug-in and battery electric vehicles market share respectively. Currently, the Tesla marketing strategy has helped the company of Elon Musk to become a prominent world leader in the electric vehicles industry.
Place and Distribution Strategy of Tesla Marketing Mix
The place and distribution strategy of Tesla focuses on its distribution channels and supply chain so that all Tesla products reach customers on time. The electric automaker operates stores (company-owned stores and showrooms) which are considered premium outlets, six factories (four in the USA and one in China and Germany each) and Tesla sales centers. Tesla does not use the typical dealership networks nor does it have franchise owners.
The supply chain of Tesla is known to source from suppliers that are committed to protecting the environment. The distribution channel can be shown as
Manufacturing Hubs >> Tesla Stores
The efficient supply chain ensures that all the products reach the customers via the following channels
Company-owned Showrooms
Tesla does not use franchise owners or dealership networks instead sells its products via company-owned showrooms. These are premium outlets at strategic and posh locations from where customers can deal directly with the salespeople for deliveries and purchases.
Tesla Stores
Tesla Stores or galleries are company-owned stores where customers can buy the vehicles directly
Official Website
Customers can buy vehicles online via the official website which has detailed information about all the premium outlets, service centres and superchargers. As Tesla does not have stores across every region of the world customers can buy vehicles online from any place without any hassles from the online-based organization
Price: Marketing Strategy of Tesla
Tesla faces severe competition from other automobile manufacturers but the company does not compromise on either quality or pricing strategy. It does not make an affordable car or a traditional fuel vehicle with lower-end prices instead its target customer is the wealthy and elite individuals for whom quality matters but not the high price.
The electric automaker exercises the policy of the same prices everywhere in the world after considering the difference that arises because of import duties and exchange rates. It does not use the geographical pricing strategy instead has adopted a premium pricing strategy for all its products.
Tesla receives revenues from the customers of electric cars after their purchase. In Q2 2022 the revenues were estimated at 1.47 billion USD. Tesla sells full-self driving as a monthly subscription since 2021. Future after-sales service includes Wi-Fi hotspots in the Tesla cars and Tesla Robotaxi network at a price (to-be-determined)
Pricing Strategy of Tesla Marketing Mix
Tesla does not manufacture a traditional affordable car like other automobile manufacturers instead design and sells vehicles of high quality that are in high demand in the market. The company uses only Premium Pricing Strategy and does not advocate the use of geographical pricing strategy to sell its products in the market.
In geographical pricing, strategy products are priced based on a specific region but the automaker has kept the same prices across every region. The company considers the import duties and exchange rates of every country but the models have the same prices.
Premium Pricing Strategy of Electric Vehicles
Tesla's marketing strategy has adopted a premium pricing strategy for its high-quality and superior technology products. The premium pricing distinguishes the vehicles and makes them unique in comparison with the products of other automobile manufacturers. The remarkable thing is that despite the premium pricing strategy the demand for Tesla products is much higher than the supply.
Promotion Strategy (Promotional Mix): Tesla Marketing Strategies
Tesla has a zero-marketing budget as it does not use traditional media like television, radio or newspapers to advertise its models nor does it take the help of an ad agency to create commercials and market its products in the market.
The unique promotional policy of Tesla includes the use of the following marketing tools
Social Media Marketing
Although the company follows the concept of zero marketing budget it does use social media marketing for launch events to its advantage. Elon Musk, the CEO of Tesla is very active on social media platforms and keeps on engaging with people directly through these platforms. Every tweet generates a huge response, free publicity and even has a direct impact on the stock exchange. Social media marketing ensures total brand visibility, free publicity through launch events and direct contact and keeps the demand for Tesla products high.
Customer experience
Customer loyalty is very important for the brand hence it ensures an enriched customer experience. Tesla marketing strategy creates a positive media buzz with its social media marketing for better customer engagement. The use of advanced technology grabs the attention of target audiences and ensures high-quality products in the market.
After-Sales Service
Tesla sells after-sales services to its customers which include insurance, charging, connectivity, software and upgrades etc.
Awards and Recognition
In the years 2012 and 2013, Tesla S won many automotive awards including the" Motor Trend Car of the Year" and in the years 2015 and 2016, the model was declared the "Best Plug-in Car" of both years. Model Y was the recipient of the IIHS Top Safety Pick + Award and achieved 5-star safety ratings
key Takeaways from the Tesla Marketing Mix and Marketing Strategy
The key takeaways from the Tesla marketing mix and marketing strategy are
The company follows a policy of zero marketing budget
It maintains a sustainable supply chain with a commitment to 92% reuse of raw materials in battery pack
Use of the latest and advanced technology in all the models
Maintain premium pricing policy
Liked this post? Check out the complete series on Marketing Mix