Tesla Motors, currently known as Tesla Inc is a public limited company of American origin. It deals in energy storage products and is associated with the automotive industry. Tesla Motors was founded in the year 2003, 1st July by its esteemed co-founders JB Straubel, Elon Musk, Ian Wright, Marc Tarpenning and Martin Eberhard.  The company faces stiff competition in automobile sector from several rival companies and some of them are as follows-
GM
Nissan
Volkswagen
SAIC
FAW Group
Dongfeng
BAIC
NIO
Federal Signal
WBC
Product in the Marketing mix of Tesla Motors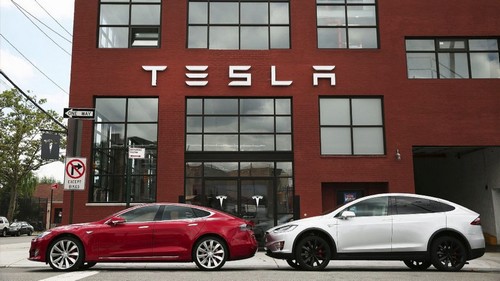 Tesla Motors is an independent automaker that offers a wide range of products made from the latest technology. It adheres to a B2B model which encourages partnership with other companies by supplying products as well as services and also the B2C model by offering luxury, family and mass market vehicles.
It is a well-known distributor, manufacturer, developer and designer of eco-friendly products and also offers related services to other automotive companies. Major product manufactured by this international corporation is electric-sedan powered by the battery. Besides this, it also produces sustainable-energy technologies and supercharging stations. Some of its products are as follows
Motors
Induction motor
Magnet motor
Autopilot
Lane-departure warning
Adaptive cruise control
Autosteer
Emergency Braking
Autopark
Batteries
Glass
Roof glass
Roof tiles with the solar collector
Battery products
Vehicle models
Tesla Model S: Tesla launched its first sedan of premium quality with features like auto-pilot self-driving, adaptive lighting, powerful and strong engine and a defense mode for the protection of occupants
Tesla Model 3: Tesla has launched its third generation vehicle Model 3 with fanfare and within a week the company recorded the maximum number of bookings. It is one of the most prized possessions made with help of electric-car technology and maximum safety standards.
Tesla Model X: It is a crossover SUV with the aluminum body. Clean-air technology offers the occupants protection from the polluted air. This sports vehicle is one of the quickest at 60 mph/2.9 seconds, safest with 5-star ratings and spacious with easy access to both third and second row of seating
Place in the Marketing mix of Tesla Motors
Tesla Motors caters to a worldwide audience via its headquarters based in Palo Alto in the United States.  It has a wide sales and distribution network of its own that includes stores in Asia, Europe, Australia, South Korea, Dubai and North America. One of the largest markets of Tesla for electric vehicles is in China and in October 2017 in an agreement with the government of China, a manufacturing plant was to be opened at Shanghai. By May 2017, this international company operates via eight outlets in Canada including cities like Montreal and Ontario.
Tesla laid its foundation from San Carlos in California and later built retail outlets in Los Angeles and Manhattan. By October 2016, there were two hundred and sixty retail locations in the United States alone. June 2016 saw a store-within-store in Los Angeles. In the United States, several galleries and stores are set up at shopping malls to gain maximum brand exposure. Tesla Motors has its own website for selling products to interested customers.
The company has followed a direct-to-consumer sales approach via its service centers and stores. Inspections and services are offered at their own service stations. Its manufacturing facility is at Fremont, situated in California. Other assembly plants are spread far and wide like Gigafactory 1in Nevada and Giga factory 2 in Buffalo at New York. Instead of using a typical dealer system, Tesla has decided to market its vehicles through online portals and via company showrooms. One of its important R&D department is at Athens in Greece.
Price in the Marketing mix of Tesla Motors
At the end of the fiscal year 2017, Tesla Motors posted revenues of 11.76 billion US$ with its net income at -2.24 billion US$ and total assets of 28.66 billion US$. Tesla Motors initially decided to target wealthy buyers making a conscious decision to capture larger markets later on with lower-pricings. Hence at its onset, it adopted a premium pricing strategy and maintained high prices for its premium products. This was for a niche market that was more interested in high-quality products with the latest technology irrespective of its price range because they could easily afford such products.
Later on, the company launched affordable products keeping in mind the mid-scale general consumers. It wanted to capture a large part of the consumer market and hence adopted a reasonable pricing strategy. This was a huge success as it was able to sell a greater number of products and this resulted in higher profit margins and greater revenues.
Promotions in the Marketing mix of Tesla Motors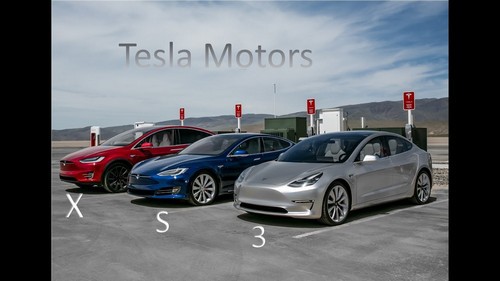 In the year 2017, Tesla Motors approved a budget of 52 US dollars for marketing purposes and used word of mouth and referral program to attract buyers. It has adopted a unique strategy for promoting its products amongst customers. This multinational company also takes the help of media releases and its PR team to create positive brand awareness. As part of its PR activities, its surcharging stations on highways and charging ports at malls, hotels, and restaurants have brand name Tesla written over them.
In order to create mass awareness, Tesla has taken the help of social platform. It deals highly via its website, blog, forums and hence uses online platforms for marketing purposes. It always creates a viral buzz at the launch of any new product. More than one hundred and fifty videos are uploaded on its official channel via YouTube with nearly 364k followers showing great features of their vehicles.
Latest information along with features, specifications, safety measures, warranty, new software is updated at regular intervals on its official website for interested customers. Tesla uses its Facebook page for maximum benefit and has more than 2.2 million followers. Discussions are held periodically on this social medium about various products and technology. The company also connects with its fans via Twitter successfully as it has more than 1.73 million followers on its Twitter account.
CEO Elon Musk is the public face of the company and he actively participates in several interviews and talk shows. This helps in gaining positive visibility and recall value of the brand name.
If you liked this article, we bet that you will love the Marketing91 Academy, which provides you free access to 10+ marketing courses and 100s of Case studies.