Tata Iron and Steel Company Limited or TISCO is currently referred to as Tata Steel Limited. It is a publicly traded company of Indian origins.  Tata Steel was founded in the year 1907 by its founder Jamshedji Tata and is a subsidiary of its parent company Tata Group. According to Brand Finance, it was ranked at the seventh position as a most valuable brand in India in the year 2013. Tata Steel has expanded its operations via associates, subsidiaries and ventures. It faces competition from the following
SAIL
POSCO
Arcelor Mittal
Essar Steel Ltd
JSW Steel
About Tata Steel
Type: Steel Public limited company
Industry: Steel
Founded: 25 August 1907, Jamshedpur, India
Founder: Jamsetji Tata
Headquarters: Mumbai, India
Area served: Worldwide
Key people: T. V. Narendran, CEO, and Natarajan Chandrasekaran Chairman
Number of employees: Over 65,000
Product in the Marketing Mix Of Tata Steel :
Tata Steel is ranked at 10th position in the world and 2nd position in India as the largest producer of steel in the year 2015 with 25.3 million tonnes and 9.7 million tonnes crude steel capacity respectively on annual basis.
Tata Steel is associated with iron and steel industry as it deals with Industrial products and solutions which have an impact on 5,000 customers and 2.5 million customers every year. Tata Steel offers services to major industries like
Agriculture
Energy and Power
Consumer Goods
Automotive
Construction
Lifting and Excavating
Aerospace
Packaging
Engineering
Its diversified product portfolio includes
Construction Products
Building Components
Modular
Roofs
Walls
Floors
Structural Steel
Flat Products
Narrow Strip
Electrical Steels
Electro-plated Steels
Packaging Steels
Pre-Finished Steels
Tubes
Direct Rolled
Metallic Coated
Cold Rolled
Hot Rolled
Processes
Consulting Services
Research and Development
Automation and Design
Agricultural Implements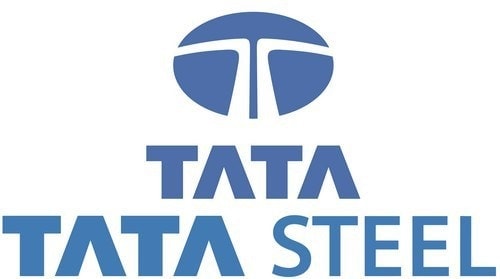 Place in the Marketing Mix Of Tata Steel :
Tata Steel is a multinational company with a worldwide commercial presence in fifty countries.  It has its headquarters base at Mumbai in Maharashtra and marketing headquarters base at Kolkata in West Bengal. Tata Steel has manufacturing facilities in twenty-six countries like India, UAE, France, Malaysia, Vietnam, United Kingdom, Canada, Thailand, Singapore, Netherlands, China and Australia. Its largest manufacturing plant is established at Jamshedpur in Jharkhand and few others at Joda in Orissa, Tarapur in Maharashtra, Indore and Pithampur in Madhya Pradesh and Kharagpur in West Bengal.
It has a subsidiary in New York and strips product service centres in Norway, Finland and Sweden.  Tata Steel has a strong and widespread distribution network that includes a capable workforce of nearly 80,500 employees, service centres, sales offices, direct supply channels, stockyards, consignment agents and external processing-agents.
Price in the Marketing Mix Of Tata Steel :
At the end of the fiscal year 2015-16, estimated revenues of Tata Steel were 117,151 crore rupees and total assets 163,250 crore rupees. Pricing policy of Tata Steels is hugely dependent on firm's communication; distribution and product policies and factors that have a direct impact on its strategies are its production cost, competition, demand and government regulations. Tata Steel believes a perfect pricing policy is a blend of survival strategies, growth and long-run profits. It has adopted Market Penetration Strategy and by maintaining reasonable and affordable product rates have been able to capture a greater market share. It has kept prices lower than its competitors and discouraged competition from rival companies.
Promotion in the Marketing Mix Of Tata Steel :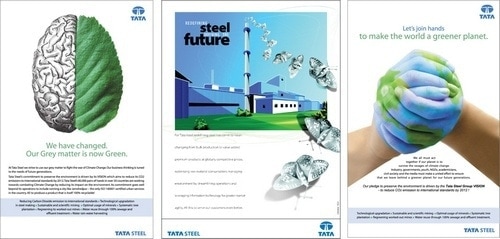 Tata Steel has set up a global benchmark for corporate citizenship and value-creation. It has adopted numerous marketing campaigns to increase and retain its brand visibility. Ad campaigns have been launched via newspapers, radio, magazines, television, billboards, Twitter, Facebook, its own website and blogs. Tata Steel has always put its onus on responsible resource management and environmental practices. It has set up energy-efficient operations and tries to make most usage of recycled products. The company has been associated with several sporting activities at National and State levels. It has opened sports centres that have world-class facilities like Tata Athletics Team, Tata Archery Team Academy and Tata Football Academy.
Tata Steel has been the recipient of numerous awards and acquisitions in recognition of its works like 2015 World's Most Ethical Company, Best Performing Integrated Steel Plant in 2010-11, MAKE Award in the year 2012, "Best of All", Rajiv Gandhi National Quality Award in the year 1996 and Deming Application Prize in the year 2008.
Liked this post? Check out the complete series on Marketing Mix