Mazda Motor Corporation is simply referred to as Mazda and is of Japanese origins. It is a publicly traded company founded in the year 1920 by its founder Jujiro Matsuda.  Mazda is associated with automotive industry and deals in manufacturing and marketing aspects of engines, light trucks and automobiles. In the year 2011, it was ranked at 15th position in the world as biggest automaker in terms of production.  It faces competition from companies like
Hyundai Motors
Honda
Nissan Motors
Toyota
About Mazda
Type: The automobile manufacturer
Industry: Automotive
Founded: January 30, 1920
Founders: Jujiro Matsuda
Headquarters: Fuch?, Hiroshima, Japan
Area served: Worldwide
Current CEO: Masahiro Moro
Number of employees: Over 53,000
Major products: Cars, trucks, engines, and parts
Product in the Marketing Mix Of Mazda :
Mazda is the only company in the world to use Wankel-engine in its vehicles. It is a manufacturer and marketer of passenger and commercial vehicles like Sedan, Hatchbacks and Sports cars. Mazda guarantees a thrilling performance because of latest technology usage. In the year 1931, it introduced a truck Mazda-Go and shifted its operations from machine tools to manufacturing vehicles.
During Second World War it manufactured weapons for the army. In the year 1958, Mazda launched Mazda Romper, 4-wheel Light-truck and in the year 1960 Mazda R360 Coupe its first passenger car with 2-door. It was followed by 4-door Mazda Carol 600 in the year 1962. Later it entered Canadian and US markets with luxury and high-performance vehicles. Its current product portfolio includes
Mazda6/Atenza – Station waggon and family sedan
Mazda3/Axela- Compact car
Demio – Supermini car
Scrum – Commercial van and Keicar minivan
Titan – Commercial truck
BT-50 – Pick-up truck
Bongo – Commercial van
CX-9 – Crossover SUV /Full-size SUV
CX-5 – Compact crossover SUV
CX-4 – Compact crossover SUV
CX-3 – Compact crossover SUV
MX-5/Roadster – Sports Convertible
Flair crossover – Keicar crossover
Flair waggon – Keicar minivan
Flair – Keicar minivan
Carol – Keicar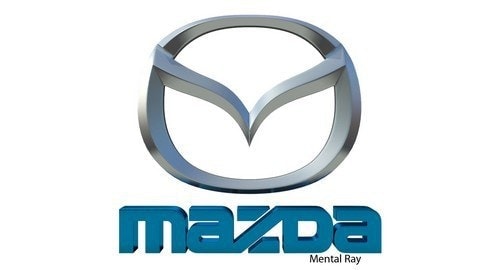 Place in the Marketing Mix Of Mazda :
Mazda is a global company with an international presence in several countries like United States, South Africa, Canada and of course Japan.  Its headquarters base is at Fuchu and largest single-site production facility at Hiroshima in Japan. Its overseas operations through production facilities have spread over countries like Thailand, Mexico, South Africa, Kenya, Iran and China.
Its R&D facilities are equipped with latest and modern technology and are situated in Hiroshima and Yokohama in Japan. Main offices of Mazda are in Hiroshima, Osaka and Tokyo in Japan and in countries like US, Canada, Mexico, UK, France, Germany, Austria, Portugal, China, Australia, Italy, Switzerland and Spain.
It has a strong distribution network that includes services of dealers and suppliers. Vehicles are displayed in showrooms where it is easy for a customer in making a personalised choice after going through its pros and cons. Showrooms also provide test drives so that a customer can perceive about its suitability.
Price in the Marketing Mix Of Mazda :
Mazda has targeted urban youth as its target customer from upper and a upper-middle class section of society. It has a team to evaluate its production costs, margin profit and the amount a buyer is willing to shed on a product before implementing pricing policy. Mazda faces stiff competition from several companies and has decided to maintain competitive prices for its high-quality products. It has a diversified product portfolio and has kept variable prices for its models depending upon the segment it belongs to. This gives it a pricing edge over other rival brands. Reasonable and affordable prices have helped Mazda in attaining a larger market share in the price-conscious and competitive market.
Promotion Mix in the Marketing Mix Of Mazda :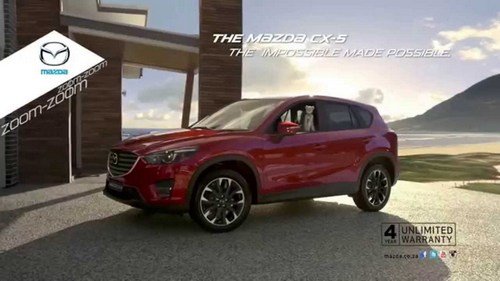 Mazda promotes its brand in auto-shows, trade shows and social media platforms. It has participated in several events and sports to increase its brand awareness. Mazda sponsors professional teams like Hiroshima Toyo carp, ACF Fiorentina and North Melbourne Football Club.
It was also a sponsor for Laguna Seca and Western New York Flash. Some of its popular ad slogans are Experience Mazda; The more you look, the more you like; Passion for Road and It just feels right. Its ad campaign Zoom Zoom has become very popular and can be seen along with other ads on television, radio, magazines, newspapers and hoardings at populated places.
Liked this post? Check out the complete series on Marketing Mix