Heineken is a worldwide brand of Dutch origins. It is associated with the beverage industry and is owned, manufactured and marketed by its parent company Heineken International. The brand has its headquarters based at Amsterdam in the Netherlands.
It is easily recognised because of its red colour star on the signature green colour bottle. First Heineken beer was introduced to the consumer market in the year 1873 by its founder Gerard Adriaan Heineken. Currently, it occupies the third position as the largest manufacturer of beer in Europe. Some of the competitors of Heineken are-
UB Group
Grupo Modelo
Anheuser-Busch
Coors
SABMiller
About Heineken
Type: Multinational brewing company
Industry: Beverages
Founded: 15 February 1864
Founder: Gerard Adriaan Heineken
Headquarters: Amsterdam, Netherlands
Area served: Worldwide
Current CEO: Dolf van den Brink
Number of employees: Over 85,000
Major Products: Heineken Lager,Amstel, Cruzcampo, Affligem, ?ywiec, Starobrno, Tiger Beer, Zagorka, Red Stripe, Birra Moretti
Product in the Marketing Mix Of Heineken :
Heineken is involved in brewing and marketing of premium, speciality, local and regional beer and ciders. It is a pale lager beer with alcohol content of 5.4%. The original recipe of Heineken is supposed to be intact and same since it was first brewed.
The company owns nearly one hundred and sixty-five breweries and besides it main products Heineken Lager Beer and Heineken Light Lager Beer, it is associated with marketing and brewing of two hundred and fifty other beer types. Heineken markets its products under several brand names like Foster's, Dos Equis, Desperados, Cruzcampo, Anchor and Heineken. Heineken beer is available in diversified packaging like
The Icon
The Can
Draught
Extra Cold
Club Bottle
The Sub
Draughtkeg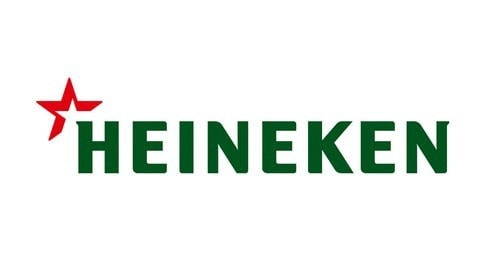 Place in the Marketing Mix Of Heineken :
Heineken Beer started its operations from a brewery in Amsterdam and within a few years started exporting its products to France. The company has an international presence in nearly one hundred and seventy countries and since the year 1975, a high percentage of beer has been brewed in the brewery at Zoeterwoude in Netherlands. Several beer brands have been incorporated with Heineken from various countries like Africa, China and Mexico. Its products are easily available in twenty countries situated in Eastern Europe, Middle-East and Africa.
It has operating companies in ten countries located in Western Europe and fourteen countries across Asia-Pacific region. Heineken is a majority shareholder in twenty and has a joint venture in seven breweries in several places in America. The brand has a strong distribution network that includes services of retailers and wholesale dealers to consumers through liquor shops, bars, clubs, restaurants and hotels.
Price in the Marketing Mix Of Heineken :
In the year 2014, revenues of Heineken brand were estimated at 19.257 billion euros and its profit at 1.758 billion euros. To earn such amounts one has to maintain an apt pricing strategy. Heineken is a high-quality beer that is very popular in the consumer market of beer. The company has adopted a premium pricing policy for its products. It has projected its policy as value-based because high-end products will have higher prices.
As its target customers are upper and upper-middle class people they do not mind shedding a few extra dollars for qualitative products. For actual beer lovers, its range seems reasonable and affordable and hence it has enabled the company to maintain its status-quo of premium pricing and has ultimately generated higher revenues.
Promotions in the Marketing Mix Of Heineken :

Heineken has a strong marketing team that promotes its products through several advertising tools. It believes in creating catchy commercials that help in creating positive brand awareness through electronic and print media. Ads are telecast on popular channels of television, aired on radio and displayed in magazines and billboards. Heineken has a strong social media presence through Twitter, Facebook and YouTube. Famous international personalities have been associated with Heineken like Benicio del Toro and Daniel Craig. Heineken has been associated with various sports and events.
It was involved in a sponsorship deal for Rugby World Cup and UEFA Champions League. In the year 2016, it was official beer for Formula One World Championship. Heineken has been the recipient of several awards like Medaille d'Or in the year 1875 at Paris, Diplome d'Honneurs in the year 1883, Grand Prix in the year 1889 at Paris and Hors Concours Membre du Jury in the year 1900 at Paris. Lately, in the year 2015, it was the recipient of another award titled Creative Marketer of the Year.
Liked this post? Check out the complete series on Marketing Mix