Fanta is a subsidiary brand of its parent company Coca-cola and is associated with beverage industry. It is actually a soft drink with fruit flavours and was created as a new product for the German market in the year 1940. Tingling bubbles, tempting taste and vibrant colour have made this drink an all-time favourite with every section of society irrespective of age and class. Some of its rivals in consumer market are as follows-
About Fanta
Type: Soft drink
Industry: Beverages
Founded: 1940, Germany
Founder: Max Keith
Headquarters: Atlanta, Georgia, United States
Area served: Worldwide
Current CEO: James Quincey
Number of employees: Over 178,000
Major products: Fanta Orange, Fanta Grape, Fanta Strawberry, Fanta Pineapple, Fanta Limon, Fanta Exotic
Product in the Marketing Mix Of Fanta :
Fanta is a well-known brand of soft drink that has nearly ninety flavours in its kitty. Most of these are available to suit the needs of a particular region. Its most common flavour is the orange Fanta that is available in most of the countries. The product is available in pet bottles, glass bottles and cans of several sizes.  
It is basically a sparkling drink that is refreshing, bubbly and bright with no caffeine and 100% natural flavours. Fanta has been introducing an innovative range of new flavours periodically to compete with its rival products. One of its recent additions is Fanta Zero with no calories and sugar for health-conscious people. Some of its important flavours in consumer market are as follows-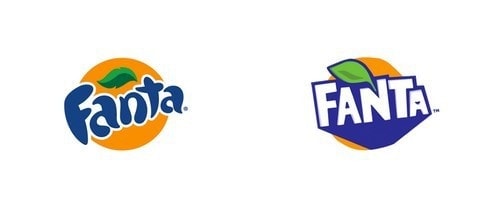 Place in the Marketing Mix Of Fanta :
Fanta was the second product launched by Coca-cola and has found a product base that has spread in most countries of the world. The brand has been following a penetration policy and its products are available in countries like China, Canada, Argentina, Spain, Greece, Japan, Portugal, New Zealand, Nepal, Mexico, Iran and Germany.
In the United States, it was launched in the year 1960 and in the year 1993 in India. The excellent distribution system is the reason for its easy availability in every nook and corner of several countries. Fanta uses an intensive distribution network that includes wholesalers, retailers and lastly consumer market where its products are easily accessible to grocery stores, restaurants, mom and pop stores, discount stores, department stores, convenience stores, supermarkets and hypermarkets. Several cafes and popular eatery outlets have a deal with Fanta and hence products are also available over there.
Price Mix in the Marketing Mix Of Fanta :
Fanta is a well-liked soft drink and as there are lots of soft drinks available in the market the company has decided to adopt a competitive pricing policy for its product. Its price range is nearly same as its competitors but its diversified variants and easy availability are the main reason for its large sales volume in markets. Fanta knows that it has to adopt an economic pricing policy to deal successfully with its rivals and to penetrate further markets. Hence it has kept everyday low pricing system where prices are reasonable and affordable so that a consumer can easily buy it.
Promotion in the Marketing Mix Of Fanta :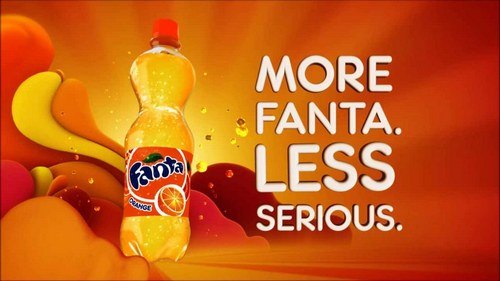 Fanta is a unique brand and has been popular for its upbeat advertising. It has launched its commercials in accordance to the particular place. In the United States, an advertisement shows female models in a group "The Fantanas", where each one is promoting an individual flavour of the brand. Fanta has projected its brand in relation to happy and special times with friends and family through its advertisements.
Its positive image has made it a very popular drink and has helped in creating brand awareness amongst its consumers. Commercials are aired on electronic media through mediums like radio and television. The brand has also advertised its variants through print media like billboards, magazines and newspapers.
Currently, it has put the special onus on social media with help of tools like Youtube, Tweeter and Facebook. Fanta also offers screensavers, wallpapers and ringtones for personal use of fans from its own site. Fanta as a brand is a believer of celebrity endorsements and have roped in various famous personalities to market its products. Actresses like Tamanna and Shruti Hassan have been a part of Fanta commercials.
Liked this post? Check out the complete series on Marketing Mix