KTM-Sportmotorcycle AG is commonly referred to as KTM. It is of Austrian origin and is associated with the automotive industry. KTM was officially founded in the year 1981. It traces its roots to the year 1934 when it had started its operations but was still an unregistered company. Due to financial difficulties it had to be split into four organisations in the year 1992.
Each of them has retained KTM brand name but KTM-Sportmotorcycle AG is associated with actual KTM Company. It is currently owned by Bajaj Auto Limited and CROSS Industries AG. Some of its competitors in motorcycle sector are as follows 
Yamaha
Kawasaki
BMW
Honda
About KTM
Type: Motorcycle manufacturer
Industry: Automotive
Founded: 1934
Founders: Hans Trunkenpolz and Ernst Kronreif
Headquarters: Mattighofen, Austria
Area served: Worldwide
Current CEO: Stefan Pierer
Number of employees: 7,000
"Major products: Motorcycles, bicycles, and sports cars
Product in the Marketing Mix Of KTM :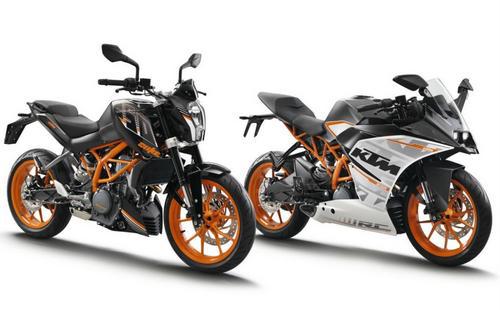 KTM is manufacturer and producer of motorcycles known for performance and durability. It has an expanded product portfolio that includes-
Off-road motorcycles
Motocross
Enduro
Cross-Country
Kids Bikes
Sport Bikes
KTM Duke 125
KTM RC 125
KTM 390 Duke
KTM RC 390
KTM 200 Duke
KTM RC 200
KTM 640-690 Duke
KTM Duke 250
KTM RC 250
KTM 990 Super Duke R
KTM 1290 Super Duke R
KTM 1190 RC8 sportbike
Super Moto Bikes
KTM 625 SMC
KTM 660 SMC
KTM 640 SMC
KTM 690 SMC
KTM 690 SMC R
KTM 990 SMR
KTM 990 SMT
Adventure Bikes-
KTM 690 Enduro
KTM 690 Enduro R
KTM 950 Adventure
KTM 950 Super-Enduro R
KTM 640 ADV
KTM 1290 Super Adventure
KTM 1190 Adventure
Other Bikes
450 SX ATV
505 SX ATV
450 XC ATV
FREERIDE E-SM
Place in the Marketing Mix Of KTM :
KTM is a world-famous company with its headquarters base at Mattighofen in Austria. It joined hands with Indian auto-giants and was able to reap the benefits of engineering power of its partner Bajaj. Its international presence has spread to several countries via manufacturing plants and product availability in places like Dubai, Indonesia, Sao Paolo and New Zealand.
In the year 2015, KTM announced its decision to invest in a manufacturing plant at Campana in Buenos Aires, Argentina. The company has a widespread and robust distribution network that includes channels like manufacturers, stockists, registered offices and consumers. KTM has two joint ventures and thirty-one sales subsidiaries and fourteen hundred independent and authorised dealers in the international market.
Price in the Marketing Mix Of KTM :
KTM are all-terrain and practical bikes with a high demand ration in the consumer market. State-of-art technology and superior handling capabilities have made it a front-runner choice for a biker.  Low maintenance and high gas mileage have made KTM vehicles cost-effective buys. The consumer market is now looking forward to upscale bikes and is ready to pay for a luxury 2-wheeler sector. KTM is a premium brand and has adopted mid-premium pricing policy for its motorcycles. It has recognised the mindset of customer who is looking for lifestyle, status and thrill in one bike and is ready to shed something extra for it. This is why the company has been successful in implementing an affordable pricing plan for someone who is demanding more than a normal commute.
Promotion mix in the Marketing Mix Of KTM :

KTM is a renowned manufacturer of bikes and its character is reflected in its products as well as its tagline Ready to Race. It organises several events to promote safe riding and increasing its social presence. The company has taken help of print and social media to promote its products via magazines, billboards, Twitter and YouTube. In the year 1974, KTM won motocross racing for the first time by a win from Guennady Moisseev in Motocross World Championship. It attained success at Atlas-Rally and Paris-Dakar Rally. In the year 2003, KTM began supporting and sponsoring road-racing like Superbike Competition.
In 2014 Moto3 Season, it won manufacturers MotoGP title for a third consecutive time. Official colours of KTM are silver, black and orange and all competition-ready vehicles arrive in orange plastic with KTM branded on sides to create a powerful and vibrant brand identity.
Liked this post? Check out the complete series on Marketing Mix