Giordano is a public company based in Hong Kong. It is associated with retail industry and deals with accessories and apparels. It was founded in the year 1981 by its founder Jimmy Lai. The brand is synonymous with superior service, value and quality. It's smart casual products have been a hit with every consumer demonstrating its unique global appeal. Some of its competitors are as follows-
Bossini
Espirit
HangTen
Baleno
Gap
About Giordano
Type: Apparel retailer
Industry: Retail
Founded: 1981
Founder: Jimmy Lai
Headquarters: Hong Kong
Area served: 30+ countries and regions worldwide
Key people: Jimmy Lai (Chairman) and Simon Kwok (CEO)
Number of employees: 9,100+
Product in the Marketing Mix Of Giordano :
Giordano is an international brand with products for children, women and men. At the onset, it was just a manufacturer of casual apparel but with time has become a world-renowned retail brand that has put its focus on simplicity, service, innovation, knowledge and quality.
Its manufacturing division caters to its personal brand retail requirements and also provides merchandise to other renowned brand names.  Giordano works under several brand names that include-
Giordano is the core brand of company and offers casual apparel for males and female section

Giordano Junior caters to kids section

Giordano Ladies was introduced in the year 1997 and caters to female section

Beau Monde is its latest brand and was introduced in the market in the year 2014. It provides basic clothing for daily usage at reasonable prices

BSX was introduced in the year 1999 and was a basic brand
Giordano accessories include leather belts, printed bags for ladies and caps. Its basic clothes include trousers, t-shirts, polo shirts, jackets and denim.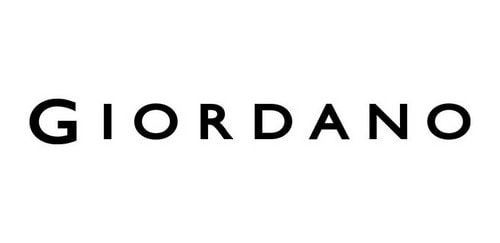 Place in the Marketing Mix Of Giordano :
Giordano has spread its international network from its base Hong Kong to different parts of a world. It has nearly 2,400 retail outlets that are spread over an estimated thirty countries of the world. By the end of the year, 2014 company had nearly 8,100 employees as its workforce. Giordano has its operations in several markets.
It has nearly seventy-three outlets in Hong Kong and one hundred and ninety-seven in Taiwan. It entered China in the year 1992 and has estimated 945 stores in every major city. Brand entered South Korea in the year 1994 and has 208 retail outlets and has 240 stores in twenty-three countries of Middle-East.
It also operates in countries like Zambia in Africa, India, Pakistan, Singapore, Cambodia in Asia, Australia in Oceania, Georgia in Eastern Europe and Canada in America. In India, it opened its first outlet in the year 2006 and since then has nearly 49 stores including places like Mumbai and Delhi.
Price in the Marketing Mix Of Giordano :
Giordano is a trendsetter and believes in providing best possible products at minimum rational prices. It has adopted value-based pricing system for its products and delivered high-end customer satisfaction through its products.
The brand also faces stiff competition from rival companies and has kept its prices marginally lower than its competitors as it wants to penetrate further consumer market and try to seize consumer share of rival companies. Giordano has kept its image as a brand whose products can be bought and worn by every class and section of society. Hence it has adopted reasonable and economic prices so that they seem within means and inexpensive to its customers.
Promotions in the Marketing Mix Of Giordano :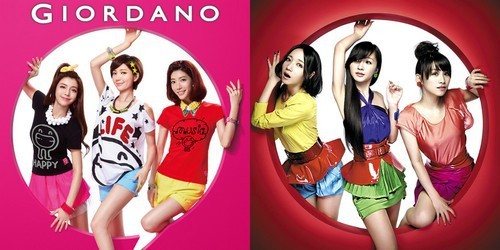 Giordano has adopted a thematic marketing strategy along with several other activities to communicate brand values and build brand personality. It has launched several campaigns that include in-store activities and crossover programmes. Giordano believes in celebrity endorsements and has roped in Jeon Ji Hyun as its brand ambassador. Earlier famous personalities like Jung Ryu and Jang Dong-gun have been a part of its commercials.
During one of its marketing activities company invited creative teams to participate in a campaign titled Life is a Journey. It made a deal with Disney-Pixar in the year 2013 to celebrate Monsters University, a movie, by introducing an elite apparel line. Giordano has been linked with Project Hope and has funded 22 primary schools under this scheme. It has been a supporter of activities like disaster relief and has donated clothes for victims. In order to promote healthy living amongst its employees, it has organised seminars and several leisure activities.
Liked this post? Check out the complete series on Marketing Mix