J.C. Penney Company is commonly referred to as JCPenney. It is a public company founded in the year 1902 by its founder James Cash Penney. It is associated with retail and lifestyle industry and deals in departmental stores. JCPenney has set up its outlets for American families who are looking for household products at one single place. Some of its competitors are as follows-
L Front Retailing
Mercuries and Associates
Daiei
Macy's Inc
Wal-Mart Stores
About Jcpenney Company
Type: JCPenney Company is a department store chain.
Industry: Retail
Founded: April 14, 1902
Founder: James Cash Penney
Headquarters: Plano, Texas, United States
Area served: United States and Puerto Rico
Key people: Marvin Ellison, CEO, and Brian Cornell, Executive Chairman
Number of employees: Over 100,000
Product in the Marketing Mix Of JCPenney Company :
JCPenney is a very popular retail outlet in America that sells conventional merchandise in its stores. It also houses leased departments like jewellery repair, portrait studios, optical centres, salons, Seattle's Best-Coffee and Sephora. It has nearly one hundred distinctive boutiques inside its department store that offers products for men, women and children irrespective of their age-group. Its product portfolio is huge and diversified and includes-
Furniture like sofa, dining set, chairs, bed, mattresses and recliners
Home décor including rugs, lamps, lighting and wall décor
Dining Appliances like dinnerware, cookware and cutting board
Bed and bath products including bath towels, rugs, sheets, bedding sets, comforters, quilts, bedspread, toddler bedding and mats
Window items including curtains, blinds, curtain rod and shades
Backpacks and luggage
Appliances like refrigerators, microwave, cooktops, washers, dryers, ice makers and range hoods
Electronic items like iron and fan
Apparel including jackets, dresses, tops, pants, shirts, trousers, jeans, swimming wear, lingerie, leggings, day wear and shorts
Footwear like formal shoes, flats, boots, loafers, sneakers, wedges and sports shoes
Accessories including handbags, sunglasses, wallets, watches, gloves, hats and belts
Jewellery like rings, bracelet, necklace, earrings and gemstones
Beauty products like shampoo, makeup products, conditioner, face wash, moisturiser, toner, make-up brushes, styling products and hand wash
Fragrances
Shaving kit and related products for men

Place in the Marketing Mix Of JCPenney Company :
JCPenney is an American company with its operations spread nationwide. Its network is stretched over Puerto Rico and forty-nine states in the United States via department stores in one thousand and fourteen places. It has its headquarters base at Plano in Texas. Previously most of its outlets were situated in downtown areas but after the year 1966, they have been based in shopping malls of a suburban area.
This is because of the popularity of these areas in the last quarter of the twentieth century. Keeping with changing times, the brand started developing and relocating stores to places where consumer traffic was high. Some of its outlets are situated in power centres, some near its rival companies and some of them are also freestanding outlets. Since the year 1998, it has also started internet retailing with high success ratio.
Price in the Marketing Mix Of JCPenney Company :
JCPenney has targeted upper-middle and middle-class families as its potential customers and set up mid-range department outlets. It believes in the everyday value and has adopted its pricing strategy based on this theme. Recently the company ditched its policy of frequent coupons and discounts to increase sales and switched it with economical pricing strategy.
This low-priced approach is to be followed on a daily basis so that consumers do not have to wait for particular days to visit the outlets but can come and purchase any day and anytime according to their convenience. It has been able to maintain its financial position because of its pricing strategies as it has helped in increasing its revenue figures also.
Promotion in the Marketing Mix Of JCPenney Company :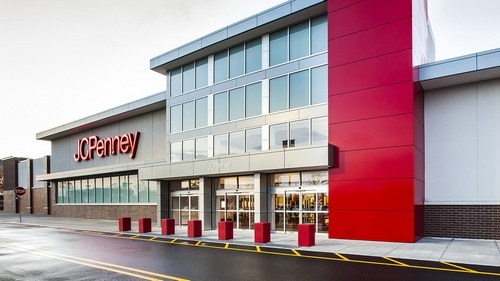 JCPenney has a well-devised marketing policy to create and maintain brand awareness amongst its consumers. It sends emails to its customers about upcoming happenings like a clearance sale, recent offers, forthcoming discounts and in-store coupons.
It also offers family portraits and children's haircut for free and sends an email about the days and timings. JCPenney has associated certain products with certain festivals or days and has adopted promotional policies accordingly. For instance, it offers several incentives on occasions like Valentine's Day, Mother's Day and Easter by offering offers on times that will be most-in-demand.
Liked this post? Check out the complete series on Marketing Mix