Monster.com is associated with job-placement industry and is a service provider. It is associated with the internet as it is a search engine for jobs. Monster.com has originally founded in the year 1994 by its founder Jeff Taylor but in the year 1999, the present company came into existence after the merger of Online Career Center (OCC) and The Monster Board (TMB).
It became a subsidiary of its owner and operator company Monster Worldwide Inc. At the end of the financial year 2015, it was ranked at the 868th position in Alexa rankings. Monster.com has been acquired by Randstad Holding in the year 2016, 9th August. Some of its competitors in global market are as follows-
About Monster.Com
Type: Online employment marketplace
Industry: Human resources
Founded: 1994
Founder: Jeff Taylor
Headquarters: Weston, Massachusetts, United States
Area served: Worldwide
Key people: Ross Levinsohn (Chairman) and Scott Dorsey (CEO)
Number of employees: 2,000
Product in the Marketing Mix Of Monster.Com :
Monster.com is an employment website that has both components B2C and B2B. It was started for job seekers who wanted to search a website which was related to finding jobs with a web browser. The monster was first to act as a public resume database, job search engine and job search agents or alerts in the world.
Besides these, the company offers career services like Salary Wizard, Resume Writing, Career Counselling, Removal of Spam-Listings and Personal-Salary Report. Monster.com is credited with designing an integrated approach that has put its onus on expertise and innovative technology, practises and tools to find easy solutions.  Most popular and in-demand jobs offered are in Accounting, Engineering, Healthcare, Construction, Human Resources and IT sector.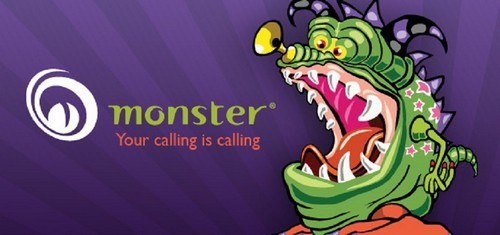 Place in the marketing Mix Of Monster.Com
Monster.com is one of the largest global websites and also the most visited in the United States. It has acquired a cult status in the international arena. Its corporate headquarters were at Framingham in Massachusetts but were shifted to Maynard in Massachusetts in the year 1998. Currently, company has its headquarters base at Weston in the United States.
Monster.com has more than one hundred and fifty million resumes in its global database with nearly 5,000 employees working in thirty-six countries. It has a well-built and widespread network across several countries that offer multiple search options via highest level of infrastructure, technology and processes.
Price in the Marketing Mix Of Monster.Com :
At the end of the financial year 2014, estimated revenues of Monster.com were 770 million dollars. It has targeted middle and lower income group of people as its target customers and tries to find jobs that match their location and skills. It is a commercial website with high global presence and hence earning revenues is not a problem for this portal.
Monster.com is a premier company boasting of premium services but has adopted a reasonable pricing policy. Job seekers do not have to pay any charges for posting search listings and their resume. Actual revenues are derived from employers who search the database and pay fees to post job listings. Monster.com generates further revenues through advertisements on its website and offerings aimed at military personnel and students.
Promotions in the Marketing Mix Of Monster.Com :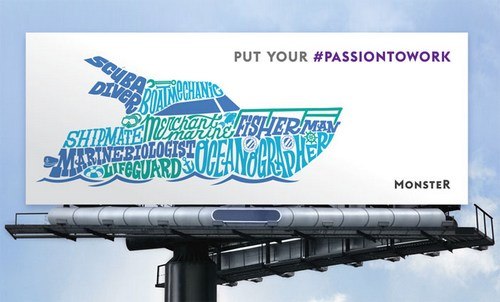 Monster.com realised the potential of advertising and its impact on a brand and actively participated in several events and sports. It advertised every year since 1999 on Super Bowl through Super Bowl XXXVIII. Its first ad at Super Bowl was named Best of Television 1999 in Time Magazine's list. At 2002 US Olympic Team and 2002 Olympic Winter Games, It was official online career management services sponsor. Monster.com has a descriptive tagline Right Jobs, right candidate; your calling is calling. Monster.com has adopted separate advertisement policy for its B2c and B2B components.
Advertisement for B2B component has been launched in local newspapers at national levels on business section thus appealing to small business entities. It has taken help of online advertising for targeting websites related to human resources and business via viral marketing, attending conventions and conferences. For B2C Monster.com has taken help of television and launched ads during weekdays to attract its target audience. Its ads also run in local newspapers and are displayed on billboards to gain maximum brand visibility. It has adopted a widespread online advertising campaign on most popular sites like MSN.com, ESPN.com and CNN.com.
Liked this post? Check out the complete series on Marketing Mix