Jacuzzi is a private company of American origin. It was founded in the year 1915 by seven Jacuzzi brothers. It is associated with plumbing manufacturing industry and deals with production of hot-tub spas and bathtubs. Jacuzzi is a generic trademark and has been used for hot-tubs. Jacuzzi brand was established in the year 1956 and has become a manufacturer and producer of functional products for both outdoor and home usage. The company is committed to offering best design and quality product to enhance the consumer experience. It faces competition from companies like
MOEN Incorporated
Kohler Co.
About Jacuzzi
Type: Hot tub and spa manufacturer
Industry: Consumer goods
Founded: 1915
Founder: Candido Jacuzzi
Headquarters: Newport Beach, California, United States
Area served: Worldwide
Key people: Giampiero Tarabusi (Chairman) and David Vander Griend (CEO)
Number of employees: 2,200+
Product in the Marketing Mix Of Jacuzzi :
Jacuzzi is a world-famous brand that started its business manufacturing wooden propellers for the military. During the 1920s they also started manufacturing and designing aircraft including seven-seater cabin monoplane and single-seater monoplane.
This venture was not successful and had to be dropped. Company later became successful by manufacturing plumbing and some vital items in its product kit are as follows-
Hot tubs are available in different sizes depending on usage by people like for more than six people, for two people, for three to four people and for five to six people. It has filtration and heating systems so as to keep water clean and warm and provide invigorating and relaxing experience.
BathTubs from Jacuzzi turn a bathing area to a luxurious retreat. It is available in shapes and sizes to suit individual needs and includes under mount, skirted, freestanding, walk-in and drop-in bathtubs with shapes like rectangle and oval.
Showers from Jacuzzi are available in several shapes and sizes. It uses superior technology and provides easy installation and convenient usage.
Faucets collection from Jacuzzi includes a wide and diversified range of contemporary beauty and traditional elegance.
Walk-in BathTubs are available in different sizes and is perfect to provide an amazing experience
Toilets are made from quality materials to provide high performance and efficiency along with easy-to-clean features and comfortable seats
Bath Accessories include towel ring, robe hook, paper holder and towel bar made with a unique blend of style and simplicity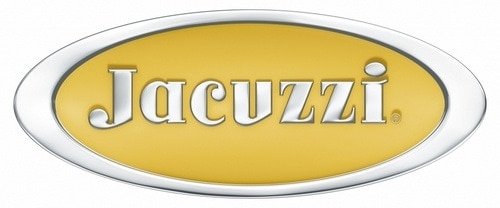 Place in the Marketing Mix Of Jacuzzi :
Jacuzzi is a multinational corporation and has extended its presence to several countries in the world. It had its headquarters base at San Pablo Avenue since the year 1923 but in the year 2008, it was shifted to its current location at Chino Hills in the United States. The brand started its operations from Berkeley in California and with time extended its operations to nearly sixty countries and one thousand locations that include South America, Central America, Caribbean, Africa, Asia, Europe, Mexico, Canada and the United States. The brand has company divisions for worldwide distribution at Singapore, Chile, Brazil, England, Germany, France, Italy and Canada.
Price in the Marketing Mix Of Jacuzzi :
Jacuzzi is one of the most respected and recognised brands in the industry. It offers quality products that have a huge demand in international market. Jacuzzi has adopted a product-line policy by charging premium prices for high-end products. Its prices are higher than similar products of rival companies but the company has maintained its high price range irrespective of the low price of rivals because it is sure of its quality and most of its loyal customers. Unique features of its products give brand Jacuzzi a competitive advantage over others and this helps in generating revenues for the company.
Promotions in the Marketing Mix Of Jacuzzi :

Jacuzzi is an international brand and has adopted several marketing plans for promoting its premium products in the consumer market. It has a simple policy of presenting its best foot forward and hence each and every one of its ad campaigns are a reflection of the brand. Products are highlighted in ads and they are the true advertising tools. These ad campaigns are shown via electronic, social and print media on several television channels, newspapers, magazines, billboards and its official website. Brand participates in several events and sports to gain positive visibility. It was the official sponsor of US Ski Team. Jacuzzi has also been a recipient of awards and recognition for its recognised products.
Liked this post? Check out the complete series on Marketing Mix