V-Guard: The name you can trust. This is what the V-Guard Industries proclaims. Founded in 1977 by Kochouseph Chittilappilly, V-Guard Industries LTD has grown to become one of the most reliable electrical appliances manufacturers throughout India.
The company manufactures products such as wiring cables, voltage stabilisers, electric motors, electric pumps and solar water heaters among other appliances. Its headquarters is in Kochi India, with the company employing about 2,000 workers.
About V-Guard
Type: Multinational Consumer Electronics Company
Industry: Consumer electronics and appliances
Founded: 1977
Founder: Kochouseph Chittilappilly
Headquarters: Aluva, Kerala, India
Area served: India
Key people: Kochouseph Chittilappilly (Chairman) and Saju Jacob (CEO)
Number of employees: 10,000
Product in the Marketing Mix of V-Guard :
V-Guard industries have over the years been investing in the production of a wide array of electronic appliance products within the agricultural sector, as well as industrial and domestic appliances. These include:
Voltage stabilizers

DUPS, solar power systems, Inverter & inverter batteries

Electric & solar water heaters

Fans: Sleek and elegant with long life and consistent cooling performances

Mixer grinders

Induction cooktops: With stylish looks and cool features for great cooking experiences

Pumps: For commercial and domestic use with smooth functioning

Wires & cables: Different wire gauges and types tailored for different purposes.

Domestic switch gears: For use in official, households and commercial purposes

Room heaters

Power & control cables

Electric motors etc
In general, V-Guard offers the markets with a total of 16 products that can be found across nine categories. Their products meet the international quality standards and are great in saving time, energy and manual labour.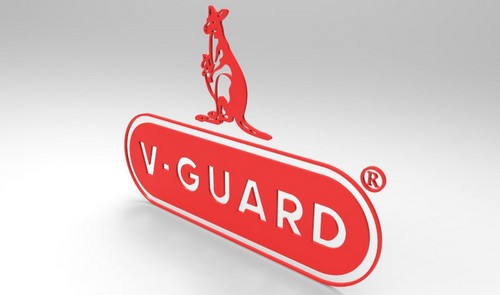 Price in the Marketing Mix of V-Guard :
V-Guard prices its products based on the quality or rather value. The effort put in the production of its products is quite much. If you have used any of their products, you will confess that they are worth every single penny you use on them.
Since the company has a wide array of products, 16 in number, each of the product's pricing strategy is unique. Some of the factors that affect the pricing include the cost of raw materials, location of the market segment as well as supply and demand.
The world today is weaved on technology and that is what V-Guard thrives on. The creativity and innovation power that can be showcased on the appliances and gadgets that the company produces have been able to convince the market to pay for the efforts.
Place in the Marketing Mix of V-Guard :
The company as of today has more than 500 distributors, who supply the company's products to more than 20,000 retailers. Branches are all over India with the expansions still adding to the count year-in-year-out. In a nutshell, the V-Guard brand has been able to expand its four wings to all the corners of India, through length and breadth of the country.
Promotions in the Marketing Mix of V-Guard :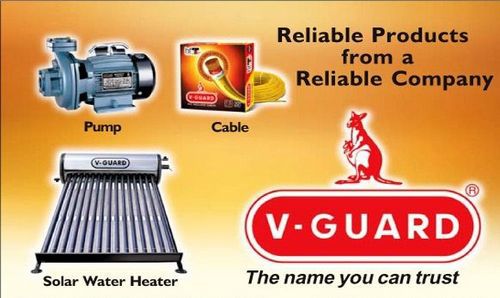 The company has been building its reputation through sheer passion that has enabled it to continuously understand the consumer thus offering them with the best products to suit their needs and interests. Stringent quality control measures have been put in place with the result being reliable products for the market. In other words, the first marketing strategy employed by V-Guard is the quality production of its units after which its customers can refer others to the brand.
The company has also armed itself with more than 500 distributors across India. These distributors act as foot soldiers who market the product throughout the 29 Indian states where V-Guard has been able to reach.
The company lives by its mission statements thereby being capable of attracting more customers. One of the core segments of its mission statements is to constantly assess and continuously improves the customer care. This one they have done.
Liked this post? Check out these detailed articles on
Topic of Marketing Mix of Brands
Alternatively, check out the Marketing91 Academy, which provides you access to 10+ marketing courses and 100s of Case studies.