Dior marketing mix has created a framework for future marketing strategies of the fashion house so that it can connect with its high-end customers with one-to-one sales and gain a competitive advantage in the luxury market over other brands. The Dior label is not just a fashion brand but a status symbol with premium prices that are revered by the upper-class section of society.
Dior marketing strategy takes the help of the marketing mix elements to identify the target audience, understand consumer behavior, make an emotional appeal to the interested customers and reach its business objectives. The focus is on product strategy, product lines, offline and online retailing, distribution channels, pricing strategy, social media marketing, physical evidence and the promotion mix.
The purpose of the Dior marketing strategy and marketing mix analysis is to position Christian Dior in the luxury market as a prominent fashion house.
Introduction: Christian Dior SE / Dior
# Christian Dior SE / Dior
Origin Country: France
Founder: Christian Dior
Founded: 1946
Headquarters: Paris, France
Employees in 2023: 175,647
Annual Revenue in 2023: 75.973 billion USD
Net Income in 2023: 5.852 billion USD
Market Cap in 2023: 130.33 billion USD
Company Website: dior.com
Christian Dior SE popularly referred to as Dior is a luxury brand that has gained immense popularity in the fashion world in recent years. It is associated with the luxury goods industry and is headed by Bernard Arnault, the French businessman who is also the head of LVMH. Delphine Arnault was named the CEO of the Christian Dior Couture in the year 2023.
The luxury brand Christian Dior sells Haute Couture with help of its subsidiary Christian Dior Couture. It also operates under several divisions like Christian Dior Cosmetics. Dior Homme and Parfums Christian Dior. The brand products include cosmetics, clothing, fashion accessories, spirits, perfumes, jewellery, wines and watches.
Target Market : Dior Marketing Mix
Dior is a luxury brand that targets a niche audience who value quality and unique products without looking at the price tag. The target audience of Dior's products is mainly women although Christian Dior SE sells products for women, men and kids.
The target audience of Christian Dior is the high-end customers who consider the Dior label and haute couture as a status symbol that will elevate their standing among the elite crowd. Dior sells various products to the elite class through its fashion shows which manage to create new trends in the market. It encourages celebrities and famous personalities like Natalie Portman, Madonna and Johnny Depp for the public wearing of Dior labels and accessories.
The Christian Dior brand targets fashion-conscious individuals from the upper-class section of society who love to buy products from reputed luxury brands. The target audience also includes urban and educated individuals who love exploring different cultures through fashion accessories and other products.
Dior Marketing Strategy & Dior Marketing Mix (4Ps)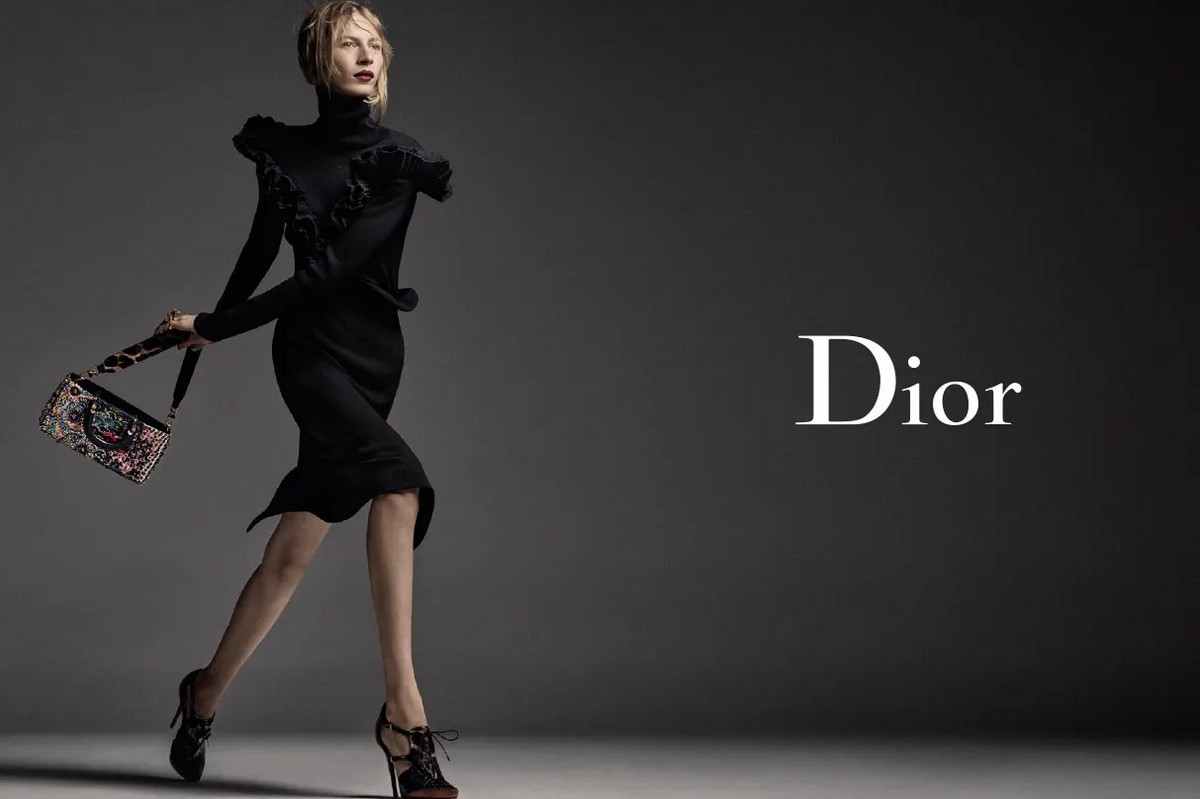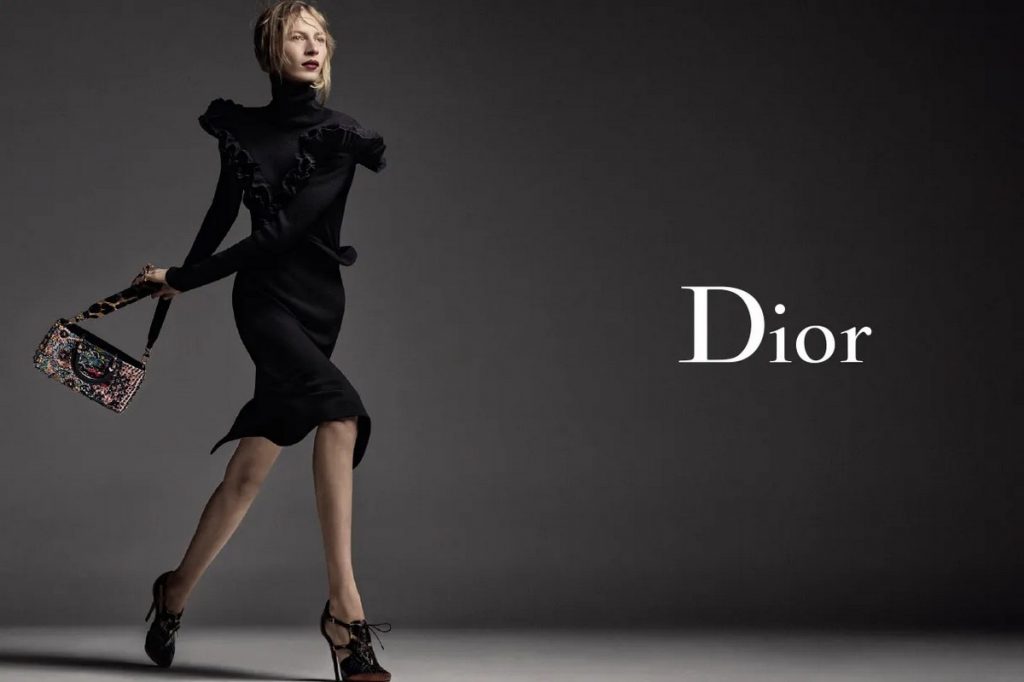 The Dior marketing mix framework and marketing strategies have proved useful in creating a notable presence in the market. The public wearing of Dior products by celebrities and fashion shows has helped in creating a social distinctiveness that has resulted in favourable consumer behavior and more and more high-end customers buying various products through direct sales.
The Dior marketing strategy puts the focus on one-to-one sales with interested customers, targeting high-end customers with its product line and product packaging, ensuring an efficient place and distribution strategy, customer relationship management, brand rewards, pricing, social media marketing and promotion tools.
The purpose of the marketing mix elements and marketing strategies is to gain a competitive advantage over other brands like Chanel and Prada and project Christian Dior as a force to reckon with in the luxury brand market.
Product Strategy : Dior Marketing Mix
Christian Dior SE captures the latest trends in the market to align the product strategy with customer expectations accordingly. It is one of the prominent luxury brands that put a lot of effort into customer relationship management. The reason is simple it wants to create product lines that will please the fashion-conscious audience's exemplary tastes and preferences.
Dior launched the first collection in 1947 with cinched waists, structured silhouettes and billowy skirts. The revolutionary collection came to be known as "New Look" and was enough to put the brand on the road to success. Celebrities, fashionistas and high-profile women everyone wanted to wear the New Look, the first collection from the Dior brand
The New Look Collection was followed by Miss Dior, a fragrance dedicated to Christian Dior's sister. With time the Dior Brand expanded its products to provide an entire fashion experience to its esteemed customers.
Since then the brand has been a part of shows like "Spring 2020 Ready-to-Wear", "Spring Summer 2023 Collection" and "Fall 2023 Ready-to-Wear Collection", Dior has become a favourite of make-up professionals and artists all over the world because of its products that cater for specific skin types.
Dior products are a beautiful blend of traditional techniques, timeless fashion, classic looks and modern ideas that enhance feminine beauty. With time the designs have also evolved into a bold and powerful look that compliments women.
Dior is one of the iconic luxury brands in the market that offers amazing garments whether it is a red-carpet beautiful gown or a dress fit for a party. Each garment commands attention and reflects luxury at its best.
Dior Products (Product Mix) : Dior Marketing Strategy
Dior is one of the top luxury brands in the world that designs, makes and sells a wide variety of products for instance clothing, jewellery, menswear, accessories, perfumes, wines and cosmetics. Dior's marketing strategy ensures that the company offers quality products to its customers to keep them happy and interested.
The product offerings in the Dior marketing mix include women's and men's fashion and accessories, fragrances and beauty.
Ready-to-wear
Dior's marketing strategy focuses on jackets, coats, dresses, skirts, shirts, denim, swimsuits and pants etc.
MACROCANNAGE SHORT-SLEEVED PEACOAT
SHORT BUTTONED BLOUSE
DIOR 8 STRAIGHT JEANS
Bags
Dior's marketing strategy includes tote bags, mini bags, handbags, travel bags etc. The Lady Dior leather handbag has gained immense popularity because of its association with the late Princess Diana.
MEDIUM DIOR BOBBY BAG
SMALL DIOR CARO BAG
MICRO LADY DIOR BAG
Shoes
Dior's marketing strategy includes sneakers, boots, slides, sandals, pumps, loafers, flat shoes and pumps etc.
DIORUNION RAIN BOOT
DIOR BAY LOAFER
DIORACT SANDAL
Fashion Jewelry
The jewellery segment in the Dior marketing mix includes rings, earrings, necklaces, bracelets and brooches etc.
CLAIR D LUNE BRACELET
DIOR TRIBALES EARRINGS
30 MONTAIGNE EARRINGS
Accessories
Dior's marketing strategy in the accessories segment includes belts, sunglasses, hats, gloves, scarves, stoles and shawls etc.
DIOR UNION SMALL BUCKET HAT
DIOR BIRDS 90 SQUARE SCARF
MISS DIOR S2U
Leather Goods
Dior's marketing strategy in the leather goods segment includes wallets on a chain, pouches, wallets, card holders, phone cases and small accessories etc.
DIOR CARO FIVE SLOT CARD HOLDER
DIOR CARO COMPACT ZIPPED WALLET
LADY DIOR PHONE HOLDER
Dior Skincare Products
Dior skincare products include anti-ageing serum, skin perfector, cleanser and shower gel etc
DIOR CAPTURE TOTALE ANTI-AGING SERUM
DIOR DREAMSKIN SKIN PERFECTOR
DIOR ROSE SUGAR SCRUB
Place Strategy in the Dior Marketing Mix
The top beauty brand Christian Dior has spread its product presence to 200+ locations like South America, Middle-East, Japan and the UK etc. through 210 Dior stores and online stores. The company started its journey in 1946 from Paris and decided to go global by opening a retail shop in New York City in the year 1948. Later more stores were opened in strategic locations like London, Beijing, Tokyo and Hong Kong etc. to make the brand more accessible to customers.
The Dior marketing strategy elevated the company to new heights with help of new segments. Dior Homme, the menswear segment was launched in 2001 with Hedi Slimane as the creative director. Christian Dior Cosmetics deals in skincare and beauty products and Parfums Christian Dior deals in perfumery. Since the year 2018, Dior Homme has been changed to Dior Men under the direction of Kim Jones.
Place and Distribution Strategy of Dior Marketing Mix
Dior has adopted an exclusive place and distribution strategy that is in tandem with its product and pricing policies. The marketing mix framework ensures that the company sells the products only via online and brand-owned retail stores.
Retail Stores
The company believes in direct sales of quality products and has created an opulent ambience at all its retail stores that display social distinctiveness and urges high-end customers especially females to buy products from the renowned fashion house. Trained and capable workforce offer professional and personal services at these stores only via prior appointment.
Online Stores
Christian Dior SE has allowed third-party websites to maintain the Dior online stores where retailers can sell only licensed products.
D2C Sales
Dior offered users of We-Chat an opportunity to buy limited-edition Dior handbags through the We-Chat app. This was its way of testing the direct-to-consumer sales options.
Price: Dior's Marketing Strategy
The Dior brand has a strong presence across several countries and nearly 7% of the total revenues come from Japan and 35% from other Asian countries. France is responsible for nearly 6% of the revenues with other European countries generating 15%. The United States market manages to generate 26% of the revenues whereas the rest 11% comes from markets of Gulf and Middle-East countries, South America and South Africa etc.
Dior's marketing mix ensures that the price of products reflects its perceived value as the quality products have premium prices and are considered luxury items in the market. Although Christian Dior faces stiff competition from other luxury brands like Chanel and Prada etc. it has kept premium prices instead of competitive prices for all the products.
Pricing Strategy : Dior Marketing Mix
Christian Dior is one of the premium luxury brands in the market with a high product price. The company believes in its pricing strategy and has stuck to it coming high or dry as it is sure of customer loyalty.
Premium Pricing policy
Christian Dior has adopted a premium pricing policy for all its product offerings as the high price range reflects exclusivity and quality. As its customers are from high social backgrounds high product price does not matter to them.
Promotional Strategy (Promotional Mix): Dior Marketing Strategies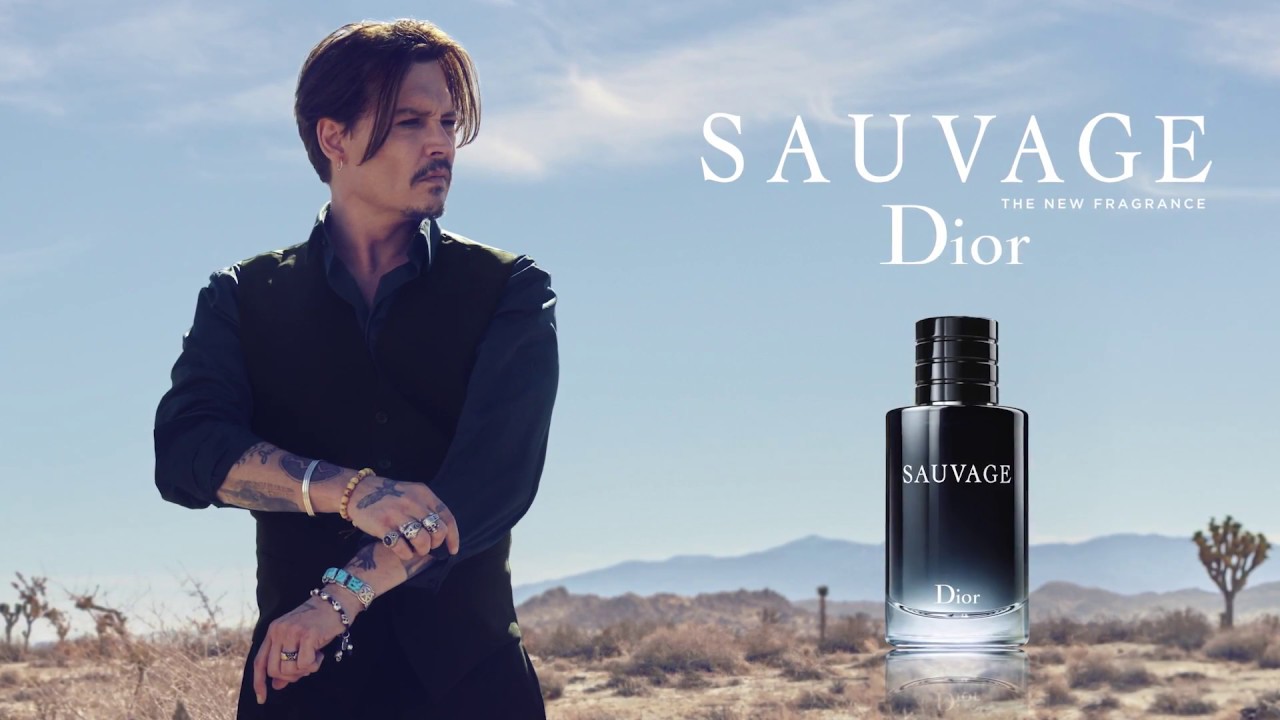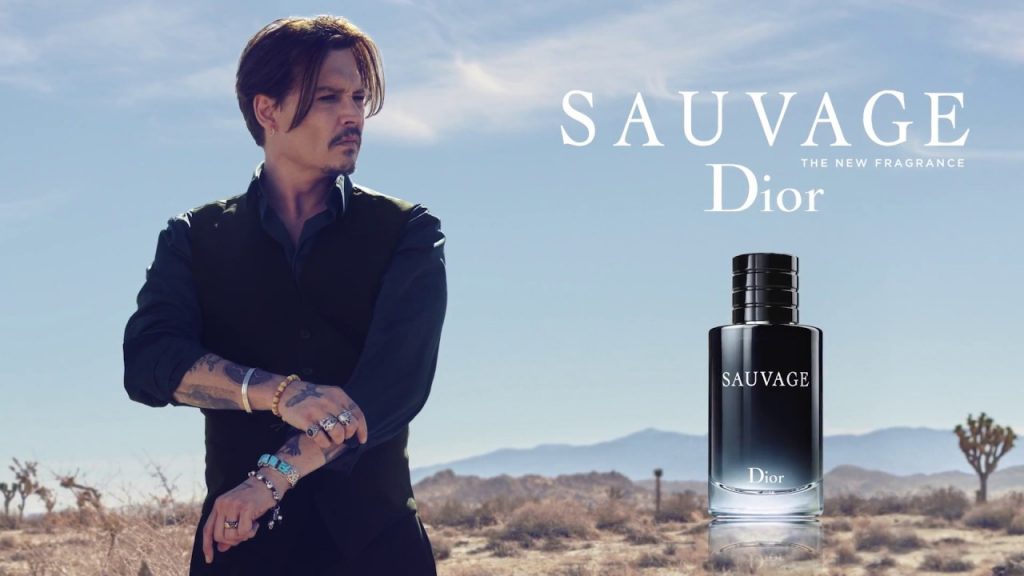 Christian Dior has taken the help of promotion tools to increase its brand image and visibility in the luxury industry. Brand rewards customer loyalty by sending emails and postal mails about the latest collections or other important and related news first to regular customers. It also invites exclusive customers to pre-sales so that they can view the offerings before others and make their choices.
The promotion tools adopted by one of the top luxury brands include
Print Media
Christian Dior has always used print media to highlight the brand and its product offerings. Photos of celebrities wearing Dior and the latest collections are printed in elite magazines like Vogue. The brand also uses billboards to promote the brand and its offerings
Social Media Marketing
In these modern times, every brand is aware of the advantage of using social media marketing to their advantage. In 2018 Dior launched a reality filter on the social media platform Facebook to promote Dior sunglasses.
The company takes the help of celebrity influencers as well as classic campaigns on social media platforms for instance the Instagram handle has numerous images of models associated with the brand.
Celebrities and Brand Ambassadors
The Dior marketing strategy realized the importance of celebrity dressings, ambassadors and star associations from the onset.
The marketing mix framework focuses on dressing stars like Marlene Dietrich for her role in "Stage Fright" in the year 1950, Margot Fonteyn and Rita Hayworth. Princess Diana was seen carrying the Dior handbag "Lady Dior" and wearing John Gilliano's couture.
Celebrity ambassadors of Dior include Carla Bruni, Sharon Stone, Rihanna, Robert Pattinson, Natalie Portman, Johnny Depp and Robert Pattinson.
Digital Campaigns – Notable Digital Marketing Campaigns
Miss Dior Campaign
Natalie Portman's Campaign was a photo series and a commercial shot against a romantic Paris background.
The Dior Secret Garden III Campaign
The Dior Secret Garden III Campaign had Fei Fei, Daria and Katlin starring in it and became one of the most successful campaigns of its time
key Takeaways from the Dior Marketing Mix and Dior Marketing Strategy
The brand has aligned modern and classic designs to create an effective elegant look. The USP of the brand is that it is loved by celebrities and high-profile personalities alike because of its amazing products. The key takeaways from the Dior marketing mix and Dior marketing strategy are
Maintain the exclusive tag
Focus on innovative designs that are also loved by the new generation crowd
Keep up with the promotional strategies and celebrity endorsements as it will take the brand forward
Liked this post? Check out the complete series on Marketing Mix