Christian Dior SE is commonly referred to as Dior and is associated with retail and lifestyle sector. It is a luxury brand that caters to an upper class section of society and to people who are fashion conscious. This French brand is a public company and was founded in the year 1946 by renowned fashion designer Christian Dior. Presently the company is controlled and chaired by Bernard Arnault and serves a global area. Some of its rival companies are as follows-
Product in the Marketing Mix of Dior :
Dior is a luxurious fashion brand and was launched to satisfy styling sense of high-class people.  It has maintained its position as the creator of Haute-Couture, which is a world-recognised division. Its first collection was launched in the year 1947 and became popular as "New Look". Dior Label includes offerings mostly for women but the company has Dior Homme for men and Baby Dior for kids.
Dior designs and markets leather goods, ready-to-wear, footwear, fashion accessories, timepieces, jewellery, makeup, fragrances and skincare products. Miss Dior and Poison are some of its popular fragrances made for women and Sauvage, Jules and Higher cater to men's taste. The company produces concealers, foundation, powder, blush for face, mascaras, liners and primers for eyes, lipstick, gloss for lips and several other products under its make-up kit. Toners, serums, scrubs, masks are available as part of skincare regime.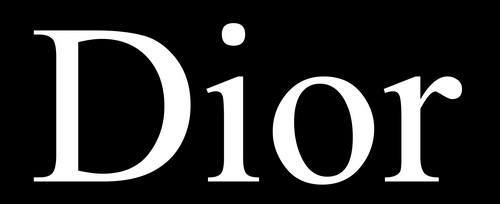 Place in the Marketing Mix of Dior :
Dior products are exclusive and original. They are available in nearly two hundred and ten locations in the world. In Asia it is present at one hundred and nine locations, In Europe at forty-five locations, In Middle-East at Eight, forty-eight in North America, six in Oceania, four in South America and one each in Caribbean and Africa. Dior's franchise stores are located at prime locations in important cities like New York, London, Tokyo, Beijing and Paris. Headquarter base of the company is located in the Paris in France. Dior sells all its products through its chain of retail stores in the global market and also through its various online stores at dior.com. The company believes in direct selling and has a network of the efficient workforce that is trained, capable and offer professional services.
Dior retail outlets are spacious with elegant ambience and comfortable atmosphere. Shelves are decorated in fifty-six variants of grey colour. Outlets are at critical points to gain maximum advantage and its windows are beautifully decorated.  Brand believes in one-to-one sales and each customer is treated as exclusive and is handled mostly via prior appointments.
Price in the Marketing Mix of Dior :
Dior markets its products for high-class and high-income group with help of its quality assurance and exclusive creations. It targets customers who are elegant with a social distinctiveness. As its products are of premium quality it has adopted a premium pricing policy for its products. Dior has developed a relationship based on trust with its customers and it is these high-end customers that have helped the company to survive and flourish on premium prices. Dior is all about exclusivity and its clients recognise this fact and hence do not hesitate to purchase Dior products at premium prices because at the end of a day it is a status symbol to be seen with a Dior product.
Promotions in the Marketing Mix of Dior :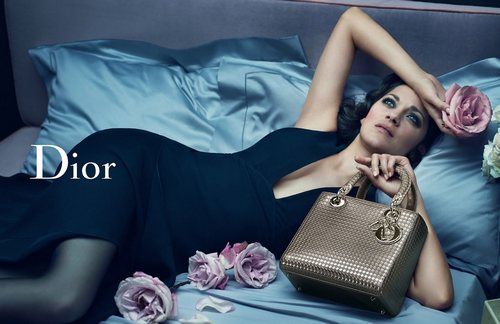 Dior is all about trust and relationship. Brand rewards the loyalty of its regular customers by sending latest news about its products through email or mail. It also offers invitations for pre-sale to selected few who are exclusive and regular buyers. Dior has a website where related information is easily available and interested customers can purchase products through its online outlets.  Ziyi Zhang, Blake Lively and Madonna are some of the celebrities who have been seen in public wearing this brand.
As promotion is a big aspect of marketing Dior has published its ads at proficient magazines like vogue that caters to premium clients. Its commercials emphasize on elegant and quality and are aired on both social and electronic media.