Two computer scientists at Stanford University founded Cisco Systems Inc. in 1984 and in the year 1990, the company went public. Earlier on, computers on Local Available Networks (LAN) could not link with those outside the network until Cisco's first commercial router was introduced in the year 1986. With different networking protocols, computers were linked despite the geographical distance and with the Multi-Protocol Router, Cisco became a global leader in networking.
Over time, Cisco has captured new markets and faces stiff competition. The following are some of Cisco's competitors;
Alcatel-Lucent;

competitor in edge routing

HP;

competitor inEthernet switching
Aruba;

a major competitor for wireless LANs in North America.

Polycom;

competitor in video

Juniper;

competitor in core internet Routing and security markets
Cisco uses the 4P's as a tactical tool in implementing its marketing strategies.
About Cisco
Type: Technology company
Industry: Networking hardware and computer software
Founded: December 10, 1984
Founder: Leonard Bosack and Sandy Lerner
Headquarters: San Jose, California, United States
Area served: Worldwide
Key people: Chuck Robbins (Chairman) and Chuck Robbins (CEO)
Number of employees: 79,700
Product in the marketing mix of Cisco
Cisco provides networking solutions in form of different products and services for small businesses and enterprises. It's good positioning and repositioning enable it to always increase its brand value in line with sales and maintain a good connection with customers. Brand positioning has also benefited Cisco in terms of;
Brand measure: This is improved brand equity via branding campaigns for improved sales. The brand measure is important for brand recognition which had considerable increased to above 54 percent according to research conducted in 2008.
Market share: Its market share had improved by 72 per cent in switching and 80 per cent in routers as per Slideshare 2008.
For increased market penetration, Cisco provides innovative products that are customised to providing customer solutions.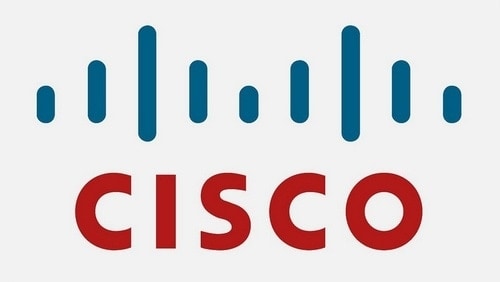 Place in the marketing mix of Cisco
This is a distribution channel through which Cisco supplies its products and services to customers in different segments. It is important to note that the set channels sometimes differ depending on the type of customers.
Cisco reaches its customers directly through an online portal called Cisco Consumer Online (CCO). This portal enables customers to purchase products and pay for services directly depending on need.
When doing direct marketing, the internet is Cisco's distribution channel. This media markets product as per consumer requirements thereby increasing sales and improves profit margins.
Price in the marketing mix of Cisco
The various methods used by Cisco in setting product prices include; Cost Based Pricing which depends on product production cost, Competitor Pricing that depends on prices by competitors and Market Led Pricing.
Cost-Based Pricing: With this method, Cisco tends to charge the minimum price for a product to reach its breakeven point. This may sometimes imply full cost pricing assuming that sales will reach the projected forecast.
Competitor Oriented Pricing: Sometimes Cisco benchmarks the price of its products against the competitors' by setting an equal price or setting one that is either below or above. With similar products, most companies go for going rate pricing. Competitive bidding is also considered where the supplier bids and sets product price.
Market Led Pricing: This is done by evaluating the value consumers are willing to pay for a particular product. Techniques used in this form of pricing include;
Experimentation; where different product prices are set for different regions depending on customer profile and promotional campaigns
Trade-off analysis; where product features are compared to the set or proposed price
Economic value to consumers (EVC); high price for high EVC products and vice versa.
Whatever the technique or model used by Cisco, its product prices reflect quality, value for money and affordability.
Promotions in the marketing mix of Cisco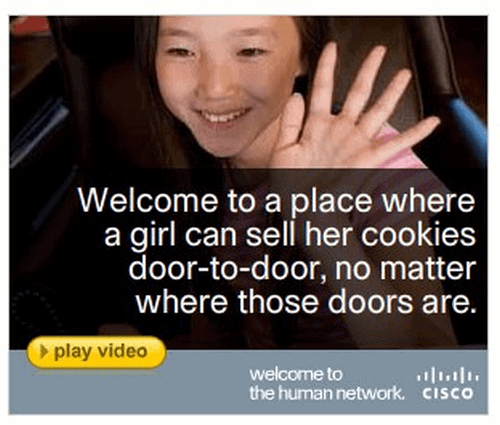 Promotion informs people about the product thereby persuading them in its usage. With the promotion, the product purchasing behaviour of customers is greatly influenced.
Cisco uses advertising as a means of connecting with customers and introduction of new products. The advertisement is done via the internet, blogging, online promos, direct marketing and public relations.
Through direct marketing, Cisco avoids intermediaries. Direct marketing methods of reaching potential customers include; e-marketing, telephone, telemarketing and direct mail. Other direct market campaigns that are utilised are; Cable Television Infomercials and Online Shopping. These are essential in obtaining direct responses from the target clientele.
Liked this post? Check out the complete series on Marketing Mix