Ducati is a private company of Italian origin. It is owned by Volkswagen Group through one of Audi's subsidiary Lamborghini. Brand deals in manufacturing and designing of motorcycles and was set up in the year 1926 by its co-founders Marcello Cavalieri Ducati, Bruno Cavalieri Ducati, Adriano Cavalieri Ducati and Antonio Cavalieri Ducati. The company serves a global area through its headquarters base in Bologna in Italy. Leading technology, craftsmanship, strong performance and Italian style has paved the way for Ducati Success. Some of its competitors in this field are as follows
Product in the Marketing Mix of Ducati :
Ducati was a family business for Antonio Ducati and his sons and they started with the production of condensers, vacuum tubes and several radio components. First Ducati motorcycle had a top speed of 40 mph and weighed 98 pounds. Since then it has come a long way and some of its important current motorcycles are as follows-
Monster

Diavel

Multistrada

Superbike

Scrambler

Hypermotard
Some of its current engines are-
Superquadro

Testastretta 11 DVT

Testastretta 11 DS

Testastretta 11

Desmodue
Other products manufactured by Ducati over the years-
Radio

Electrical product like razor

Camera

Marine binocular
Ducati also offers a diversified range of lifestyle products, accessories and co-branded merchandise that bears Ducati design and logo. In the year 2006, it entered with Tumi Inc a licensing agreement to launch co-branded pieces of luggage that were to be sold through retail outlets of both brands.

Place in the Marketing Mix of Ducati :
Ducati serves a worldwide area and its products are available in several countries. Major markets of its products are Japan, Europe and the United States. It has subsidiaries and offices in Sydney, Paris, London, New York and Caracas. In order to create the best possible distribution network company has entered into several strategic alliances and dealership programme. It has also opened a chain of Ducati outlets for easy availability of its products.
Ducati is a strong brand that offers technical excellence and ensures the efficient quality of value-chain. It has a flexible and effective management network that is capable of handling any challenge by positioning a right person for right job. It has a strong infrastructure and highest-level of outsourcing. Its distribution network includes exclusive dealerships, forty outlets for only Ducati products and nine hundred stores selling products of Ducati under third-party dealership program.
Price in the Marketing Mix of Ducati :
A good pricing policy is the main ingredient of a company that helps its business to grow and flourish. Ducati is an international brand and has to evaluate various factors before committing to any pricing policy. Brand believes in offering qualitative and premium products and has adopted a value-added pricing policy. Its prices are a bit higher than its competitors but its image and quality products have helped the company in maintaining its premium pricing policies. Owning a Ducati has been considered as a status symbol and hence it is the desired bike for upper and a upper-middle class section of society. Its regular sales have helped in garnering great revenues for the company.
Promotion in the Marketing Mix of Ducati :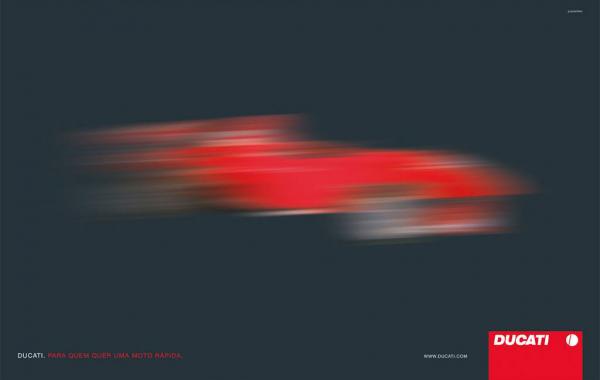 Ducati has a strong image that has helped in cultivating customers over the years. It is known for its performance motorcycles and its promotional activities are centred on this vital fact. The company believes in defining its brand value and hence has launched commercials and advertisements that propagate its products to maximum advantage. It has roped in several celebrities to act as its brand ambassadors like Ruby Rose, Matt Moran, Will Davison and Zoe Naylor.
Ducati has also taken part in various sports and events. Manufacturer World Championship has been won by Ducati several times and British Superbike Championship eight times.  It was also the winner of AMA Superbike Championship in years 1993 and 1994 because of Dough Polen and Troy Corser winning in 93 and 94 respectively. In the year 1978, Ducati was the winner of TT Formula 1 World Championship.