Chevron is an American Energy Corporation. As one of the successor company of standard Oil, it has its headquarters in California, a place called San Ramon. As a multinational company, Chevron is active in more than 180 countries round the globe and is engaged in various aspects regarding natural gas, geothermal energy (exploration, production and refining of hydrocarbons), oil, marketing and transportation of chemicals and power generation.
Chevron faces many competitors in the market. Some of them are as below;
Conco Phillips
Pakistan State Oil
Total
Chevron is one of the largest oil companies in the world and in the year 2014, it was ranked 3rd on the Fortune list of top US public corporations and 16th worldwide. From mid 1940s to 1970s, it was one of the most dominant in the Global petroleum industry.
About Chevron
Type: Integrated energy company
Industry: Oil and gas
Founded: 10 September 1879
Founders: John D. Rockefeller and Henry Flagler
Headquarters: San Ramon, California, United States
Area served: Worldwide
Current CEO: Mike Wirth
Number of employees: 60,000+
Major products: Oil, natural gas, refined products, and chemicals
Product in the Marketing mix of Chevron
Chevron manufactures and distributes petroleum products that are safe and reliable for people around the globe. Examples include;
Engine oils, fuels, lubricants and coolants
Petrochemicals and additives
Low ash gas engine oil (the HDAX 7200); used in gas compression for stationery gas engines
Gear oils; for marine industry
Alternative energy operations; biofuels, solar, fuel cells, wind power , hydrogen and geothermal energy. In the year 2013, the company was to spend approximately $2 billion to acquire renewable power ventures and for research. In late 2011, Chevron launched a 29 megawatt steam facility powered by solar in the Coalinga Field for production of steam to enhance oil recovery. This project is to date the largest in the world and one of a kind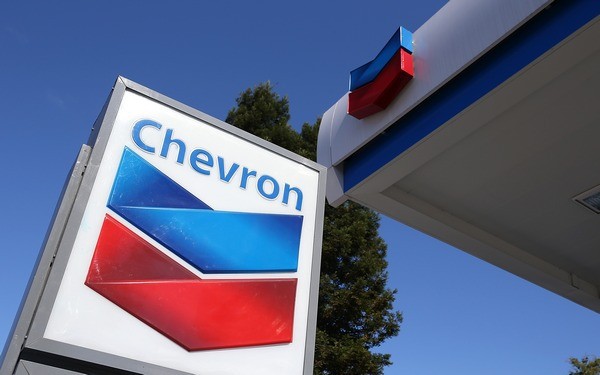 Place in the Marketing mix of Chevron
Chevron's most significant areas of operation include; the U.S Gulf Coast, South Korea, South Africa, North America, Australia and Southern Asia.
The company controls more than 19500 retail sites in the eighty four (84) countries. It also has interests in thirteen power generating stations in the U.S and Asia. In western Canada, it owns gas stations not to mention standard Oil trademark ownerships in sixteen different states of southern and western USA. To successfully maintain ownership of the trademark, Chevron owns and controls Chevron branded stations in each area state. Again, it owns trademark rights to Caltex fuel and lubricants and Texaco.
In Indonesia, Chevron operates geothermal wells that power Jakarta and other surrounding areas. It also operates others in the Tiwi fields of Albay province, the Philippines and Quezon Provinces.
As a result of successful operations in various parts of the world, Chevron managed to sell approximately 3.1 million barrels a day in the year 2010 of refined products; jet fuel, gasoline and diesel among others. Currently, with improved structures, channels of distribution and presence in more countries, this limit has been surpassed.
Price in the Marketing Mix of Chevron
Chevron believes in gaining new customers and retaining the already existing ones through its pricing model which ensures value for products and services. It takes into consideration the relevance of points in pricing, customer sensitivity (with regards to small price declines for improved market share or small price inclines for extra profit margins), customer discounts and competitor pricing. With these considerations, Chevron manages stable pricing all year round making it gain competitive advantage thus maximizing its values for new opportunities and markets.
Promotions in the Marketing mix of Chevron
Being a strong brand, Chevron stands out in the competitive market. This has been made possible through different promotional policies and online activities that are aimed that promoting its products and services. Its website also provides necessary information with regards to products and tailored services. From internet advertisements to electronic mails, print ads and television adverts, people are now conscious of what happens at Chevron in terms of products and customised services.  Chevron also considers exhibitions as a way of promotion and analyses the competitors' promotion methods for a counter promotion. All these in addition to best promotion timing and excellent management have made it remain afloat in the energy and oil industry market.
Liked this post? Check out the complete series on Marketing Mix