Aston Martin Lagonda Limited is referred to as Aston Martin for convenience. It is a private limited company of British origin. The iconic company is associated with automotive industry as it deals in manufacturing of luxury vehicles.
It was founded in the year 1913 by its co-founders Robert Bamford and Lionel Martin. Aston Martin is the parent company of its subsidiaries Lagonda which is fully-owned and Aston Martin Racing in which it has 50% shares. The famous brand faces competition from the following brands
About Aston Martin
Type: Luxury car manufacturer
Industry: Automotive
Founded: 1913
Founders: Lionel Martin and Robert Bamford
Headquarters: Gaydon, Warwickshire, England
Area served: Worldwide
Current CEO: Tobias Moers
Number of employees: Over 3,000
Major products: Sports cars, grand tourers, and SUVs
Product in the Marketing mix of Aston Martin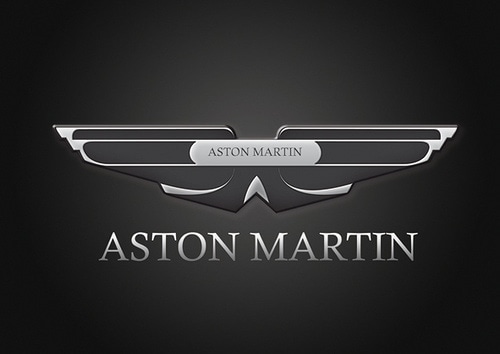 Aston Martin is a name to reckon with in automobile sector as it deals in manufacturing of grand tourers and luxury sports vehicles. The company has offered its branding to several projects related to real-estate, apparel, monster trucks, bicycles, submarines, and speedboats.
Aston Martin enables the customers to buy an exclusive product in the automobile sector. It manufactures customized cars for individuals that love the power behind the wheels. Aston Martin is all about heritage and prestige. Its current models include
Aston Martin Vulcan – It is a two-seater, two-door lightweight track high-performance car and was launched in the year 2015 at Geneva Motor Show. It is a limited-edition with manufacturing of only twenty-four vehicles and each priced at 2.3 million US Dollars.
Aston Martin V8 & V12 Vantage – These sports cars are hand-built and are one of the agilest and leanest vehicles in Aston Martin's product portfolio.
Aston Martin Vanquish & Vanquish Volante – It is a grand tourer introduced in the year 2001 and unveiled at Geneva Motor Show.
Aston Martin Rapide S –It was launched in the year 2006 as a concept car but in the year 2010 the company launched it as a sports salon 4-seater and 4-door high-performance
Aston Martin DB11 – This model was launched at the Geneva Motor Show in the year 2016. By the end of the year 2016, the company had built nearly one thousand and nineteen DB11 vehicles.
Its upcoming models are
Aston Martin Valkyrie
2019 Aston Martin V8 Vantage
Place in the Marketing mix of Aston Martin
Aston Martin has an international presence which has spread to six continents that include fifty countries like Turkey, Qatar, China, Austria, France, Denmark, Riyadh, Jordan, Germany, Greece, Monaco, Italy, Russia, Sweden, Canada, Peru, United States, South Africa, United Kingdom,  and Kuwait. The company has opened a showroom in Abu Dhabi at Etihad Towers. This move cements its place in UAE.  It has its headquarters base and main manufacturing site at Warwickshire in England.
Aston Martin has a strong and powerful distribution network that includes dealership programs and its own exclusive showrooms.  In Americas, the company operates via forty-six dealers.  All its showrooms are situated at locations that speak of opulence and class.
The brand is particular in maintaining its high-profile and special brand image and hence makes a thorough search before finalizing on a location. The store has a classic ambiance that speaks of elegance and wealth. It offers personalized services to its potential customers.
Price in the Marketing mix of Aston Martin
By the end of the financial year 2016, Aston Martin posted its revenues and operating income at 593.5 million Euros and 16 million Euros respectively. Currently, its estimated revenues are assumed at 975 million US Dollars and are considered fourth highest amongst its competitors.
The brand deserves due attention as it serves as a status symbol to a wealthy lifestyle. All its products demand high-maintenance and it is not possible for everyone to take utmost care of the vehicle. This is why the brand has targeted only the rich and affluent class that do not have to think twice before making a purchase and after in maintaining its high maintenance. The cars are built with high-profile people in mind who would be glad to be associated with such a known brand.
Aston Martin has adopted a high premium pricing for its exclusive vehicles. It has been successful in maintaining its pricing policy because of its rich clientele that is proud to be owners of an Aston Martin. It faces stiff competition from certain exclusive brands but the company has maintained its premium pricing policy because it is sure of its brand image and loyal customers.
Promotions in the Marketing mix of Aston Martin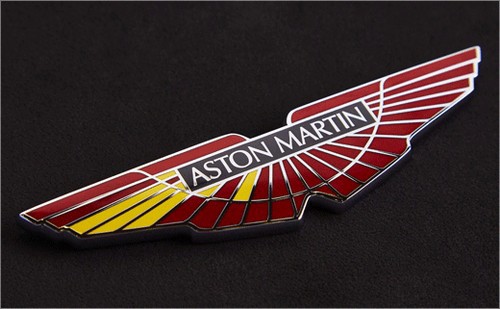 Aston Martin enjoys a worldwide recognition and brand awareness.  It is a strong powerful brand that has created a niche market for itself. The company believes in direct dealings so that an important connection is established between the brand and the customer. It has adopted a marketing policy that enables it to promote its products via magazines and billboards.
The company realizes the positive impact of social media platform in creating a direct customer connection and hence is very active via its Instagram, and official website. By the end of May 2018, Aston Martin had a fan following of 6.9 million and 1.1 million on the Facebook page and Twitter account respectively. In an unprecedented move that company has targeted females as its potential customers besides the males.
Aston Martin has been part of the racing circuit and has won acclaim and recognition because of its high success. In the year 1959, the DBR1 Team won the famous Le Mans 24hr and Nurburgring 1000km races. Aston Martin Rapide S finished at the second position in 24 Hours Nurburgring race in the year 2010 and it was the first of its kind to race with hydrogen fuel.
The brand has the distinction of having a Royal Warrant since the year 1982 as a supplier of motorcars to the Prince of Wales. Aston Martin has entered into a partnership deal with Red Bull and will act as the title sponsor since 2018 with a new title Aston Martin Red Bull Racing.
It has been associated with James Bond movies as the cars have featured in several films. Aston Martin has been the recipient of several awards and recognition. Aston Martin DB11 was the winner of Most Beautiful Car of 2017 at Golden Steering Wheel Award.
Liked this post? Check out the complete series on Marketing Mix