There are various types of segments and each of the segment has its own advantage. However, one of the key factors of segmentation is differentiation. You should either enter a segment because you have the technology to beat existing competitors. Or you should differentiate yourself from the other, already existing competitors to conquer that segment.
So what is your segmentation strategy? And how many segments is your business planning to enter? Let us understand with the help of differentiation.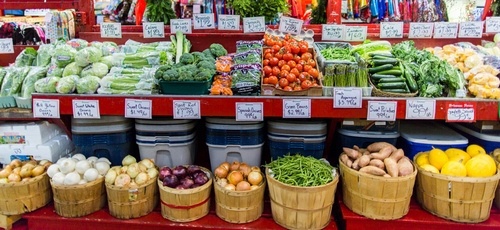 UNDERSTANDING DIFFERENTIATION TO DECIDE SEGMENTS TO ENTER
Undifferentiated segment or Mass segment –
Your business can start with a mass segment. However, this move first requires that you know the complete market and you also know your own capabilities and resources. If you enter a mass market, without knowing the market dynamics, you can fail miserably.
The mass segment marketing requires huge resources and an undifferentiated strategy. When ford vehicles were manufactured in the early production era, then all the ford vehicles used to look the same. Because that was the only capability the factory had. It could turn out vehicles which were black and of the same design, but the vehicles would work and that's what the market wanted.
If you know that the market wants a specific type of product, then be my guest and launch that single type of product over and over. But be wary that the market will soon demand variants and hence you might need to differentiate.
Concentrated segment –
The other alternative to mass marketing is concentrated marketing. Deciding how many segments to enter is a tough job. For example – Your competitor restaurant already has the best cuisine being offered in his restaurant. He is good at everything. So how do you answer?
You decide to concentrate on a fast food restaurant, and you offer the best fast food in the vicinity to the customers. Sounds good right? That is what is happening in your locality also. You will have the regular restaurants which have a plethora of dishes. And then you have concentrated fast food chains like McDonald's, Starbucks, Or Pizza hut – all with one of their specialty. That's concentrated marketing segment.
So, if you think that you are unable to launch in a mass market, then concentrated marketing is also a way to go. But how about a third most effective way of deciding which segments to enter?
Differentiated segments –
The final and the best way to use is differentiation marketing. In the recent years, this is the one type of marketing which has supported many small businesses. There are 100's of apps and websites launched just because of differentiation marketing.
Let's have a look at marketing91 itself. When I was in college, I could not find a dedicated Marketing website. The ones which were there were average, and did not have a personal voice. Hence I started Marketing91. Similarly, there are many blogs starting each day with their own voice. Sites like Instagram started just for photo sharing. Youtube started just for video sharing. So with differentiation, a simple idea can become a good business.
If we talk about the 2 top online companies –
Facebook and Google, you will find that both of them have many different products to offer. Each of them is differentiated and offers a specific solution to their customers. Gmail offers Email to its customers, but via ways which are faster than any of the previous email providers including yahoo and hotmail. Facebook has bought over whatsapp, Instagram and has its own ways of differentiation, though it started with only differentiation.
So here is the final verdict on HOW MANY SEGMENTS SHOULD YOUR BUSINESS ENTER?
It totally depends on the resources you have with you. If you have ample resources and can invest capital into expanding & also have the confidence that the business is right (you have done the necessary research) then there is nothing stopping you from entering a mass segment.
On the other hand, if your resources are limited, but you have an excellent idea in hand, then I would recommend that you launch that single idea into a company as a differentiated product. And expand that idea into more products which are differentiated. This, in the long-term ensures, that you have a multi product and multi brand company in your hand. But at the start, your product should be differentiated and unique.
Liked this post? Check out the complete series on Segmentation