This is a comprehensive guide on Market segmentation which lists out the different types of segmentation, role of segmentation in marketing, the advantages of segmenting a market and finally how to do market segmentation. Market segmentation is one of the first steps in any marketing plan. This is because when you start making a marketing strategy, you start with deciding the segment, target and positioning (STP).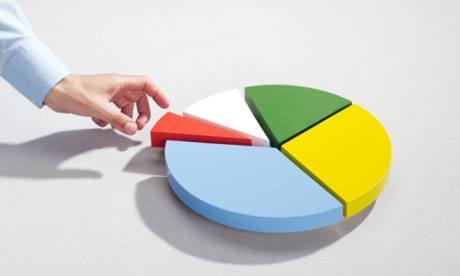 What is market segmentation?
Segmenting a market means dividing a population on the basis of specific factors which the marketer is looking for. For example –  you can divide a population based on the geography, the income group or the thinking and the attitude of the customer as well. Once you have decided the right market segment, then you can design the necessary marketing mix to target the customer properly and have the right position in the mind of the customer. Thus overall the segmentation helps decide the marketing mix, the target market and the positioning. Read more to know about market segmentation.
Criterias for segmentation
All concepts have a basic criteria, a need which has to be fulfilled for the concept to take effect. The same is in the case of market segmentation wherein basic requirements are needed for segmentation to be designed and to discover a market segment. Here are the criterias for market segmentation.
Why segmentation is used?
There are many reasons for using market segmentation. However, one of the major focus of segmenting a market is to match the need of the customer. The link Why market segmentation is needed? will give you 6 different reasons to use market segmentation. On the other hand, once more article is noteworthy in this area and it tells you 6 advantages of market segmentation.
STP Segmentation, targeting and positioning are the three pillars of modern marketing management. Here is an article outlining the major differences between segmentation, targeting and positioning.
Types of segmentation
There are various types of Market segmentation based on different requirements of the marketer. The most basic one is demographic segmentation wherein the population is divided on the basis of demography. However, quite recently, behavioural and psychographic segmentation have also gained in importance. Here is a small list of the main types of market segmentation being used.
Limitations of Market segmentation
Marketing segmentation is not a completely established concept and it has its own limitations too. Refer to this link to know the limitations of market segmentation.
Decision making – Ultimately, the various concepts of marketing are established to help the marketing manager take the right decisions. Thus, even market segmentation is used to guide the marketing manager into taking the right decisions. Read the following article to learn how market segmentation influences decision making.
Here is a video by Marketing91 on Market Segmentation.
Liked this post? Check out the complete series on Segmentation