Whenever a new business starts, the common question which the business owner faces is "Which segment should you target?". It is not only about which segment, but also about how many types of customers you want to target and what do you have on offer which will satisfy or create value in the minds of your consumers.
Segmentation is considered as one of the first few steps in building a marketing plan. It is done even before building the marketing mix or carrying out a SWOT analysis. It is one of the three legs of the age old core marketing fundamental of Segmentation targeting and positioning (STP). It is therefore safe to say, that you cannot proceed with your marketing plan unless and until you choose a market segment to target. 
As segmentation is important and because it can help you market to a select group of customers, the common question we see in the market is "How do i choose a market segment?". It is a very valid question too. The difficulty in selecting one method of market segmentation, is that you will have to leave another market segment. Due to human nature, we are never able to leave anything and we want everything we can have.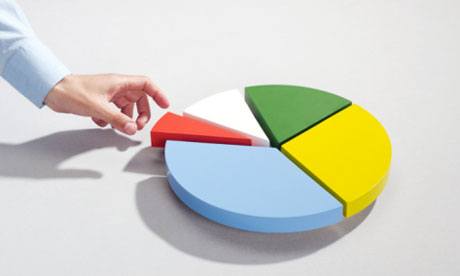 This is probably not a good idea because if you are trying to target too many segments, (at least in cases of small businesses) you are left confused and overloaded with your next move. There are just too many decisions to make.
Moreoever, since the widespread usage of Internet and the plethora of social networks and blogs available, your consumers are well informed too. They love specific attention rather then buying something which was made for the general market. Therefore, you selection of market segment is more important now then anytime in history. There are whole businesses which are earning good Moolah just because they selected the right market segment to target.
There are four Approaches to Market segmentation and to choose a market segment.
A) Full Market coverage or Mass marketing
Whenever a firm wants to target all the customers to cater to the maximum level of market that it can, then it is known as full market coverage type of segmentation. In this scenario, the company knows that it can get maximum revenue and therefore maximum profitability, if it offers its goods in an open market manner – Everyone is targeted and there is no specific market segmentation involved. Some excellent examples of companies which chose a market segment based on full market coverage are Coca cola, Pepsi, Vodafone, or any other telecom companies and several FMCG companies.
These companies are the ones which manufacture goods which are useful to everyone – rich, poor, elderly, children, middle aged, absolutely anyone can consume their products. This type of marketing is also known as Mass Marketing.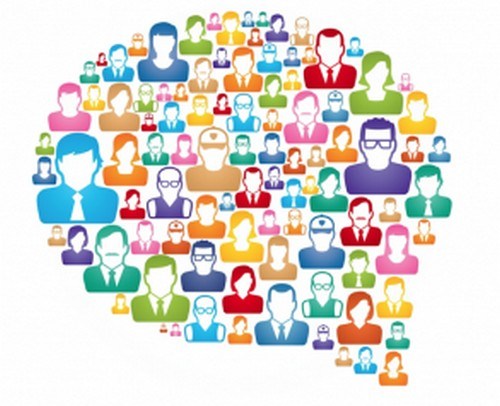 There are two types of marketing within full market coverage.
a) Undifferentiated marketing – Commonly carried out by the likes of Coca cola or Ford in its hey days. Coca cola is a company which has not differentiated its core product – Coke. The market segment is as far and wide as possible. In its hey days, Ford motor company utilized the undifferentiated marketing funda, wherein it manufactured the same type of cars for the complete mass market.
b) Differentiated marketing – HUL and P&G are known as the champions of Differentiated marketing. Look at Dove from the house of HUL. Although HUL has several other soap and shampoo brands, Dove has still created a niche segment for itself due to the premium marketing and positioning of the brand. Even Coke, which has a core product Coca cola used by the mass market, has a differentiated marketing product – COKE ZERO which is used for a targeted mass market segment. A consumer durable company like Philips too has many products which are useful for the mass market segment but are differentiated based on the consumers the products will be offered to.
A major benefit when you choose a mass market segment is that there is good Economies of scale. The larger the company, the lesser the cost and the better the ROI. As you choose more products to target to multiple segments, the cost of R&D, advertising, distribution and other costs increase with the increase in the number of products. As Mass marketing targets all the consumers based on one product, the ROI is fantastic.
But a problem associated with mass marketing, especially with the young generation and the dynamic people of the last decade is that each one of them wants to have unique products. They want to have differentiated products which are suitable for them. Hence, many companies are slowly shifting from Undifferentiated marketing to differentiated marketing to have a better penetration and acceptance in the market. Maggi, which was majorly concentrated towards the mass market with its instant noodles, soon launched ATTA noodles and Oats to cater to the more differentiated market segment which was health conscious.
B) Multiple segments concentration to choose a market segment
If your product is not something meant for the mass market, then you can also turn towards Multiple segment concentration. In this type of market segmentation, you cater to multiple market segments with multiple products. So general electric caters to the consumer market segment through its consumer products such as Bulbs, lights etc whereas it caters to the business segment with its aircraft engines and gas turbines. Some products are targeted towards the mass market whereas others are targeted towards the niche market and GE gets the best of both markets.
The advantages of multiple segment concentration is that you get specialized for the segments you are going to concentrate on. Siemens is a company known to be a pioneer in its medical equipments and medical products such as Ultrasound and Xrays. At the same time, the company presence in IT manufacturing, Telecommunications, Business products and several other markets. Due to its core strength of technology and high performance products, Siemens has become a trusted brand in whichever segment it concentrates in. Such specialization builds the brand equity for the parent company across multiple segments.

The disadvantage of multiple segment concentration is that the costs are high. You have to market your products to each segment individually, and unlike mass marketing, there is no option to carry the same communications across multiple segments thereby saving the cost. The R&D cost, manufacturing cost, distribution cost, selling costs all increase when you are targeting multiple segments. There are two ways you can target multiple segments.
a) Product specializations – You market based on the specialized products that you can make. Honda is known for its engines and generators which are marketed to different customer segments.
b) Market Specialization – SAP is a company which gives its enterprise management solutions to any of the companies which have a turnover of 100 crores and above. It caters to multiple segments and markets as long as the company has a high turnover rate. So SAP has a concentrated market of companies which are above 100 crore turnover.
C)  Single segment concentration to choose a single market segment
Single segment concentration is also known as concentrated marketing or Niche marketing. In the last few years, we have seen more and more companies doing gap analysis and filling up gaps in the market, thereby coming out as niche marketed companies. These companies choose their market segment based on the types of customers within the market segment.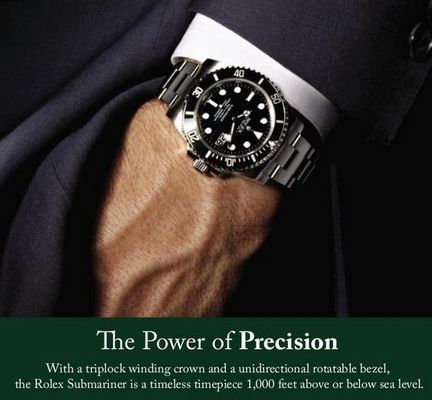 A perfect example of Niche marketing is Rolex – Which is concentrated towards the uber rich segment and markets its watches to them only. The advantage of niche marketing is that the company can gain a major market share very fast if it has the first mover advantage. Naukri.com is the perfect example which started in the job market and today has the leading job portal in India. No other portal has come even close. Lenskart.com is targeted towards people who need glasses or lenses. All these are niche markets where only few players exist. But the market leader is the company which had the first mover advantage.
In Niche marketing, there is high expenditure involved towards awareness creation and towards brand building and getting the confidence of the customers. You need to highly differentiate the brand from the competitors. On the other hand, because the company is so involved with the customers, customer feedback matters a lot and there are consistent changes brought about in the working style of the company as per the feedback of customers. Ola has a model known as Ola Gold which caters to customers who use Ola frequently. Similarly, Other niche marketers always have a premium model which is preferred by their most loyal customers.
In recent years, it has made a lot of sense to target niche customers because entering into mass segments takes a lot of time and effort as well as capital invested needs to be huge. Hence, many companies have started with the goal of niche marketing, they have expanded their business and then tried to cater to multiple segments or enter larger markets with the differentiated marketing strategy.
D) Individual segmentation
Whenever a company customizes its products as per the individual customer, then it is known as Individual segmentation. The best company which literally gave birth to the word "Customerization" is Harley Davidson. Each and every Harley is different and each of them has 1000's of accessories to choose from. A customer can spend a lot of time upgrading his Harley and adding more accessories to it.
Individual segmentation is observed when a company changes its products based on one single customer and for each customer. Several telecom companies like Vodafone and Airtel have entered customerization where each of the customer can choose his own data plan and create his own mobile plan as he wants. Subway is a Sandwich making company which gives individualized sub sandwiches for everyone. There are a lot of options given to the customer to make his own sandwich as he wants.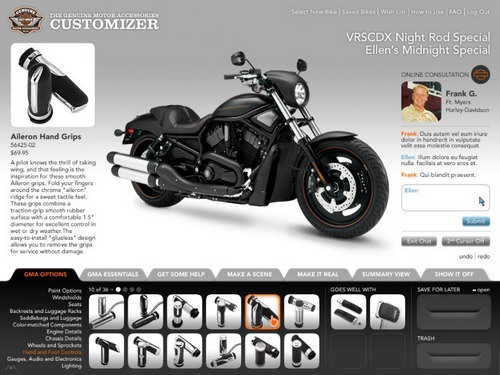 Customerization is NOT easy and not meant for everyone. There are very few companies which have mastered this model. A major challenge to this model is that it has poor resale value. Because the product is customized for the individual customer, it might not be resold to any other customer or might have little value for other customers. Again, Harley davidson is a company where the rules dont apply and it has fantastic resale value besides being customized.
So, a company might need to think on a lot of angles including investment involved, creativity involved as well as the market acceptability before it can enter such a segment.
So out of the above methods, how do you choose a market segment? In general, there are 5 criteria's which define a good market segment for your business.
5) factors to choose a market segment
1) Size – How big is the market segment you are going to target and will it be enough for your firm to cover the costs and to give handsome profits? After all, this is business and you need to have a good profit to be sustainable. Niche market's have a lesser size but then the growth rate is fantastic and most companies start marketing to multiple niche markets to increase their operational size.
2) Growth rate – The growth rate of a market segment is important. If today, a company targets Desktops and not laptops then they will be in trouble. The reason is that although Desktops have a huge market share, the growth rate of desktops is declining rapidly. A company will be better off manufacturing both – laptops and desktops. So you need to see the growth rate before you choose a market segment.
3) Profitability – There are some industries which have become so competitive that they are not profitable anymore. Even in FMCG, the soaps and deodarants segment is so competitive, that the products are being sold at very low margins. A new entrant in this arena needs to consider the investment and the loss he will suffer over a period of time before his brand is established. Reliance JIO entered India by offering all its services for free. This goes to show how bad the profitability of the telecom market is, where a company needs to enter by offering its products for free to better its customer acquisition rates.
4) Economies of Scale – Uber and Ola became such big brands within a matter of few years because of the Economies of scale. Facebook and Whatsapp too used the same medium – Internet, to become very big in a very small time. Although it is difficult to establish the same economies of scale when physical movement of goods is involved, but the same needs to be considered to determine an attractive market segment. How much more can you expand? Or are you entering a very niche market segment where economies of scale will not make a huge difference?
5) Risk – Financial industries have a very well bifurcated segmentation policy. Some of their financial instruments target high risk and high return type of customers whereas other instruments target low risk and low return type of customers. So that even if the high risk customers lose, the low risk customers maintain the stability of the financial company. Understanding the amount of risk associated with your market segment is important before choosing a market segment.
To chose a market segment is to chose the right life partner for your business. Because if you chose the right life partner, your life will only have prosperity and happiness. Same goes for the market segment. A correct market segment will bring prosperity to your business and help you automatically grow your business thereby leading to success.
Liked this post? Check out the complete series on Segmentation