The mass market is a term that is used to describe a large-scale market with plenty of end consumers. Mass markets can be found in many different industries, from consumer electronics to apparel. It typically involves products and services that have wide appeal, meaning they are attractive to a large segment of the population.
Mass marketing techniques are used to reach a wide audience. Mass marketing typically involves using broad messages, aimed at an entire market or population, and creating emotional connections with consumers in an undifferentiated market.
Mass-market products are typically sold in large retail stores, as well as online. Mass market retailers attempt to create a product mix that appeals to the widest range of customers while offering competitive prices. They often offer a variety of promotions and discounts to drive sales, such as coupons or special pricing for bulk purchases.
What is Mass Market?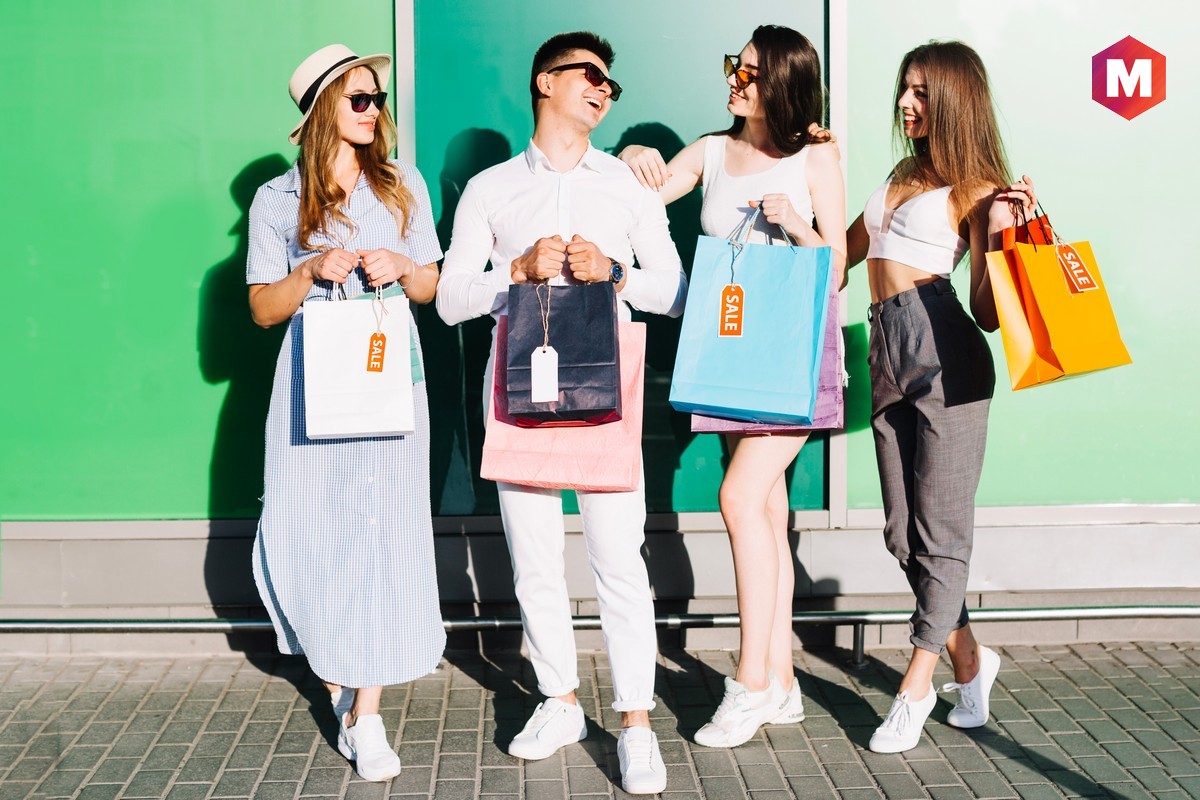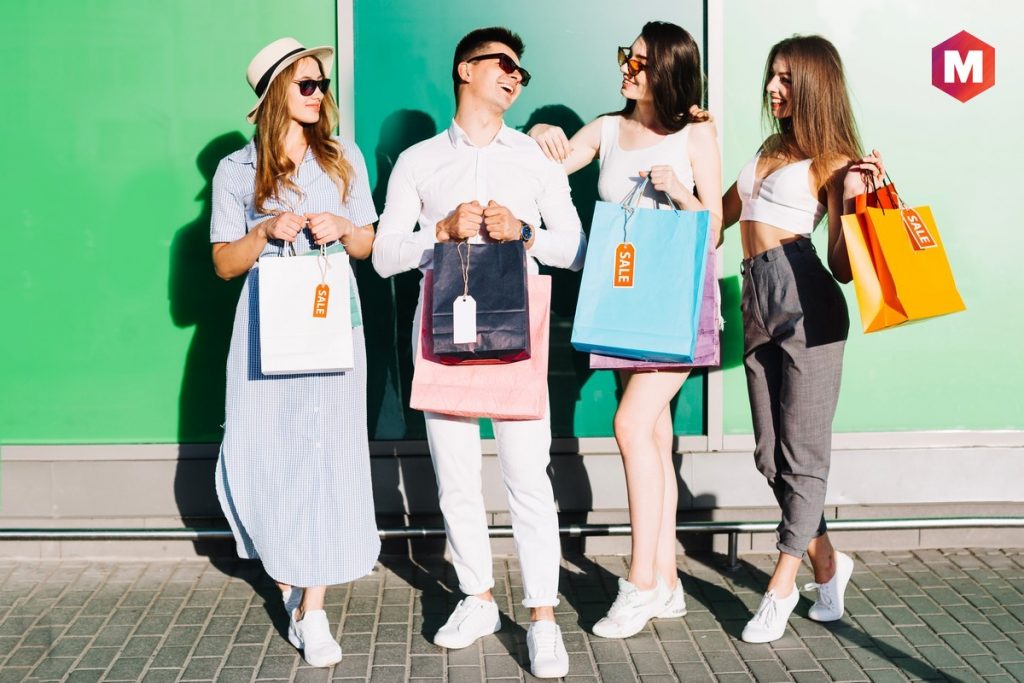 Mass Market is defined as the sale of products and services to a wide range of consumers. Mass Market focuses on providing goods and services that appeal to the mainstream population, as opposed to niche markets. Mass Market typically involves mass marketing techniques and the use of mass media. Mass Media can include television, radio, online platforms, print advertisement, and more.
Mass marketing techniques involve creating an undifferentiated market, where all consumers are treated equally and a single advertising message is used across multiple channels to reach the largest group of people possible. Mass Market offers cost savings by reaching a significant number of potential customers with minimal effort, making it an attractive option for businesses looking to maximize profits.
It can also be understood as the exact opposite of niche marketing, which focuses on identifying and targeting a specific demographic with tailored advertising messages. Mass Market seeks to appeal to as many people as possible, while niche marketing focuses on creating a target audience and tailoring merchandise to them.
History
Not so long ago, the term 'mass market' did not exist. Before the industrial revolution, a marketplace was simply regarded as an area of physical presence and trade. By the late 18th century, people were given unprecedented access to markets without being physically present—ushering in a new era of mass marketing!
By the twentieth century, mass production/mass marketing could be used to define an approach, a set of consumers, or even a physical location. This process entails targeting entire markets or their majority with one product and promotional strategy. It does not involve distinguishing between markets nor introducing varying items; everything is uniform in mass marketing tactics.
The notion of the 'mass market' first appeared during the 19th century and was rooted in various social, political, and economic revolutions that had been taking place in developed countries between the 17th to early 19th centuries. Mass market paperbacks emerged in the late 19th century as cheap, widely available books made out of pulp paper and printed en masse. Mass marketing campaigns soon followed, introducing a variety of products and services to the general public.
Mass market titles were particularly popular among pulp publishers due to their low production costs and widespread distribution. Mass marketing strategies became even more popular in the early 20th century due to advances in mass production, radio & television broadcasts, and global communication networks.
Types of Mass Marketing
Businesses can easily promote their messages to a wide audience via numerous media outlets. Radio was the earliest choice for businesses looking to reach out, yet television swiftly became the chosen mass medium of many companies.
Television was the most reliable way of connecting with a wide audience until developments in technology and the Internet emerged around 2000, revolutionizing how information is shared.
Even though newspapers are a classic mass market medium, they, unfortunately, fall short when compared to radio and television since individual publications tend to be regionally or politically biased. Nonetheless, the dawn of digital technology has completely transformed marketing tactics as we know them.
How to target a mass market?
Businesses can target a mass market by using a variety of strategies, such as launching a mass marketing campaign or setting up distribution channels to reach as many websites and grocery stores as possible. Mass-market paperbacks can also be used to reach a wide range of readers. Trade paperbacks are better suited for bookstores, but can also be sold in other outlets such as online stores.
Mass marketing campaigns should include advertising and promotional activities designed to reach a wider audience. This could include television ads, radio spots, print media placements, direct mailers, and digital campaigns across multiple channels.
Additionally, businesses should focus on creating an effective distribution strategy that will ensure their product reaches as many people as possible. This could include partnering with retailers and distributors to get their products into supermarkets, drugstores, and other stores that serve a wide variety of customers.
Finally, businesses should ensure their product is seen on as many websites as possible. This means optimizing for search engine results and taking advantage of social media channels like Facebook and Twitter to spread the word about their product.
By following these steps, businesses can reach a large audience and successfully market their products to a mass market.
Mass market vs Niche market
When it comes to marketing, you may have heard the terms, Mass Market and Niche Market. Mass Markets are typically larger markets that appeal to a wide range of customers. These types of markets tend to focus on producing goods or services that appeal to large groups of people.
Mass Markets cover everything from consumer goods, such as food and electronics, to professional services like car repair and insurance. Such markets tend to appeal to customers who are seeking convenience and immediate satisfaction because the products available are generally easy to find and widely accessible.
On the other hand, Niche Markets focus on a very specific target audience. These markets provide specialized goods or services that appeal directly to a certain group of customers. Niche Markets allow companies to tailor their products or services to a smaller customer base, which can lead to higher customer satisfaction and loyalty.
Mass Markets provide the advantage of convenience and wide reach, while Niche Markets get the benefit of being able to focus on a specific group of customers. The right approach depends on the type of product or service you are offering as well as your goals and resources.
Who are mass market retailers?
Mass market retailers are large, national chain stores like Walmart and Target that offer a wide range of products at low prices. Mass market retailers typically offer convenience and lower prices than smaller independent shops, meaning they can be an attractive option for shoppers looking to purchase basic items quickly and easily. Mass market retailers often carry a variety of brands, making it easy to find what you need quickly.
Advantages of Mass Marketing
Mass marketing is an effective way to reach a large audience and market your product or service quickly. Mass marketing allows for greater control of the message and the ability to reach a wide variety of target markets. Mass marketing can be highly cost-effective, has the potential to generate rapid results, and allows for consistent messaging across multiple markets. Mass Market campaigns also have the potential to create brand recognition in your target audience with minimal effort.
Disadvantages of Mass Marketing
Mass marketing campaigns can be difficult to measure and track due to the large population they target. Mass-marketing campaigns can also be expensive, especially if the campaign is not well-targeted or effective in reaching its intended audience. Mass marketing can also hurt brand perception since it often relies on a "one size fits all" approach, which can limit creativity and the ability to send a personalized message to each customer. Mass marketing also has the potential to alienate specific target markets if messaging is not tailored appropriately.
Here is a video by Marketing91 on Mass Market.
Mass Market Examples
In 1891, Asa Candler developed a comprehensive plan to mass market Coca-Cola across America – one that had the beverage being sold in single 6.5-ounce bottles of the same flavor.
The business worked hard to reach every portion of the public, utilizing an expansive distribution system through grocery stores (not like their first use of drugstores). At its highest point in the late 80s, Coca-Cola had nearly 70 percent dominance over its rivals.
Another example of a Mass Market is the paperback book industry. Mass-market paperback books often referred to as "trade paperback" are mass-produced and widely available. Mass market paperbacks can be found online in internet blogs, print advertisements, online magazines, music stores – just about any place you look.
Conclusion!
Mass-market products are a great way to reach a wide range of customers and establish yourself as a brand. Having the right tone of voice – conversational and authentic – will help you better connect with your audience, build relationships, and ultimately drive sales.
Mass market products can be an effective marketing tool for any size business and should be considered when looking for ways to expand customer reach. With the right voice, you can create a lasting impression on your customers and keep them coming back for more.
Having trouble figuring out how to make Mass Market products work for you? Ask us today – we specialize in helping businesses of all sizes reach their full potential.
Liked this post? Check out the complete series on Marketing