Mass customization can be defined as the ability of a company to deliver modified goods and products to fulfil the needs of individual customers. The customized products are provided at the same price as of the number of mass production products.
Customers are provided with basic product and a range of features that they can add or subtract to get a unique product.
What is mass customization?
Mass customization is a concept where customers are provided unique custom-made products at the mass production prices. This concept of branding is becoming quite popular with the companies these days, and more and more companies are adopting this business concept to boost their sales.
The concept of mass customization is becoming popular among people because of their desire to have unique things. For example, people want to have a wallet with their name carved on it.
The concept of mass customization first introduced in the market under the names of "made-to-order" or "built-to-order." According to this mass customization, products were designed for the customers only after they have placed an order.
The products designed under "made to order" or "built to order" were little expensive than the products made through mass production.
But the concept of "Mass customization" was introduced so that customers can design products in their style. They can choose from the range of feature provided by the seller and can have a unique product designed as per their taste.
One thing that makes mass customization different from made to order and built to order concept is that the price of products made through mass customization is similar to or near to the price of products made through mass production.
The concept of mass production is not only used by the large organization, but small entrepreneurs widely use it. Entrepreneurs use a remarkable amount of creativity to design mass customization products.
To do this, they pay more attention to their design phase and produce products to satisfy the unique needs of their customers.
Moreover, mass customization brings more business to the entrepreneurs as every customer wants to be treated as special, and companies learn about the choices of their customers.
They use this information about their customers to enhance their business ideas and produce products which will help them to serve their customers in the right manner.
There are different types of mass customization that companies can opt to enhance their business. One popular type of mass customization is adaptive customization. In adaptive customization, the basic product is produced through mass production, and customized features are added once the order is placed.
There are fewer chances of loss in mass customization as the customer pays before they can ask for the customization to be made. There are many other types of mass customization other than adaptive customization. Let us learn about them one by one.
Types of Mass customization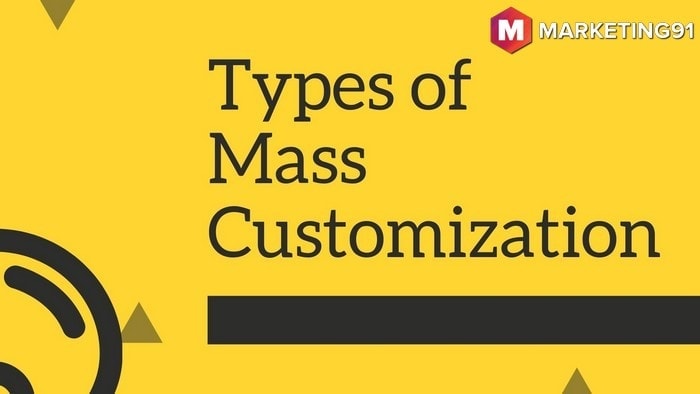 #1 Collaborative Customization:
This type of mass customization business idea is a little expensive for the customers. It is for those customers who want to create highly customized products. The meaning of collaborative customization is to create a customized product with the collaboration of clients.
In this method, customizers talk with the client to understand their needs and then use the information obtained from the client to create a product that they desired.
This type of mass customization is suitable for clients who are confused with the range of options and who don't exactly know how they want their product.
The customizers help them by narrowing down their options and create a unique product for which fulfill their requirements. This type of mass customization is preferred by people who ant highly customized products and don't have a budget limit.
#2 Adaptive Customization:
In adaptive customization, products are not built from scratch as per the guidelines provided by the customers. But the basic product is prepared through mass production, and customers are given choice of a variety of features that they can add to the basic product make it unique.
This type of mass customization easy to make the part of the existing business style. Only small changes are required to be made in the production process to provide customized services to customers.
As the base product is made through mass production, the cost of a customized product is not high, and people of all class can afford it. For example, an online company The messy corners sell wallet, purse, travel bags, passport cover, etc.
They mass-produced these products in different color and design and provided a range of options for tags, title, name, etc. to be carved on the products to make it customized.
Customers can select the product that they want to buy and select the customized from the drop-down menu provided on the website to select different features that they want to be carved on the product at a small additional price.
Adaptive customization is best to fit the mass customization business idea for online businesses.
#3 Cosmetic Customization: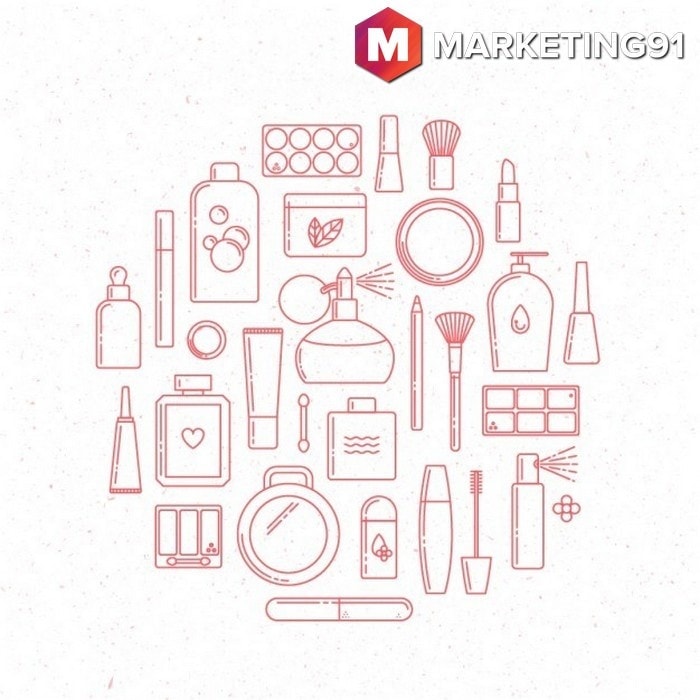 Cosmetic customization is a type of mass customization where standard products are sold in different ways to a different group of customers. With the increasing demand of customers for customized products, more and more companies are opting for cosmetic customization.
Now the companies sell standard products but in different sizes, shapes, containers, or packaging so that the needs of customers can be fulfilled.
Products produced through cosmetic customization usually carry the name of customers. For example, a recent trend of cosmetic customization is seen in the apparel industry, where people spend billions of dollars to buy customized clothing such as a t-shirt and sweatshirts, etc.
One more example from the apparel industry is the introduction of the plus-sized clothing line. Earlier apparel companies used to sell clothes of small, medium or large sizes but nowadays, companies are selling clothes of various plus sizes and even get customized ready clothes as per the unique requirements of the customers.
Even the impact of cosmetic customization is also seen in the retail industry. Retailers are opting the cosmetic customization method to provide customized product to their clients.
For example, a baker not only sells cakes made through standard design and ingredients but have started selling cakes made as per the unique theme told by the client and they also use different ingredients to prepare customized cakes for customers with different health conditions.
#4 Transparent Customization: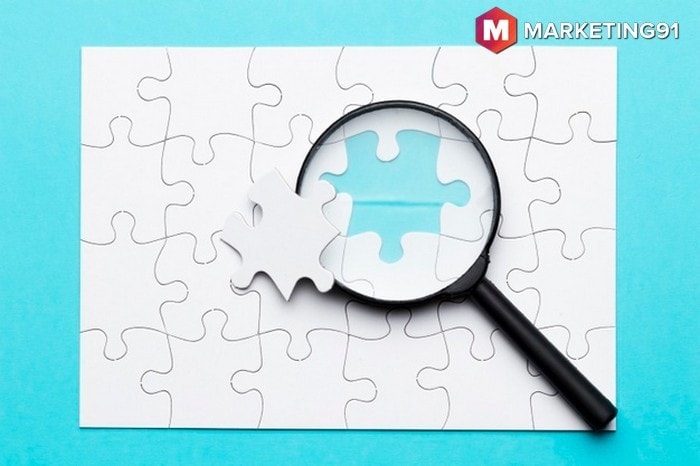 The transparent customization is a quite new and unique type of mass customization. In transparent customization, companies customized ready products for customers by constantly analyzing their behavior.
This method of mass customization is not very popular among the companies as it requires a lot of additional work and efforts to learn about the customers' buying behavior and their needs and choices.
However, if implemented properly, this method can be a successful strategy to gain the loyalty of customers and boost sales incredibly by putting a few extra efforts.
Strategies to successfully implement mass customization
Mass customization is need of the hour as more and more customers want customized products. However, including mass customization in business is not easy as there are various factors involved with it.
Companies sell mass-produced products as they are cheap to produce, and also it is easy for labor to produce identical products.
When every product is unique, then the method of creating it will also vary, which will increase the production cost whose impact will reflect on the price of the products. Therefore, it is important to plan carefully before introducing mass customization concept to justify the increased price in your business.
In this section, you will learn about the different mass customization strategies that you can include in your business.
#1 Differentiate:
Nowadays, more and more companies are getting into the mass customization business, and they provide customized products to their customers. First of all, producing a unique and different product for each customer is difficult and requires a lot of creativity and hard work.
With all this, you also have to handle the increasing competition in the field and provide such a variety of options that gives you an edge over your competitive companies. For example, if you want a mass-customized business in clothing industry then rather than just making custom-designed clothes attach a theme to it.
You can collaborate with a movie star or famous youtube to use his name and quotes to sell customized clothes.
#2 Sell products at a standard price:
Now, this is the most difficult aspect of setting up a successful mass customization business. Mass production was introduced to lower the cost of production and as a result of the cost of mass-produced products also decreased.
But in the new era, people don't want to be part of the crowd, and they want to look unique and want to be treated special. But how to do this with mass customization.
This can be done by lowering inventory, increasing cash flow, enhancing customer satisfaction level, and establishing a quick response system. In addition to this, the cost can be lowered by outsourcing the production to suppliers.
#3 Cut the intermediators between the company and its customers:
In regular business, there are at least 3-4 intermediates between the selling company and its customers. Customers don't get a chance to interact with the company, but they interact with the retailers only.
For successful mass customization, you are required to eliminate intermediates so that you can learn about the needs of customers directly from the customers and not distorted information from intermediates.
In this way, mass customization can be implemented successfully by fulfilling the exact needs of customers.
Examples of Mass customization
There are many companies which have opted mass customization to take their business one step ahead. In this section, you will learn about a few examples of companies who have taken mass customization abroad.
#1 Nikeid: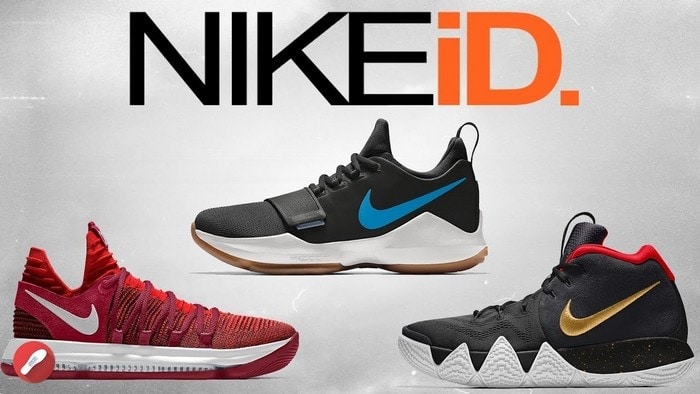 One popular example of a successful business which has implemented mass customization successfully and made a profit from it is the sports shoe company Nike under the brand name NikeID.
The custom made sports shoes of NikeID cost just 20% more than the shoes made from mass production. Customers can get their name and photo printed on the shoes to get personalized shoes.
#2 Dell computers: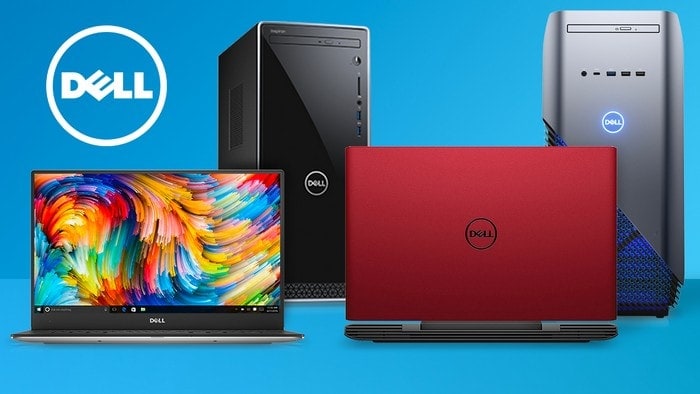 Dell computers company is one of the oldest and popular examples of mass customization. Dell company started it's with the concept of mass customization. You can choose the components that you want to include in your computer and get your computer assembled as you want.
#3 The messy corner: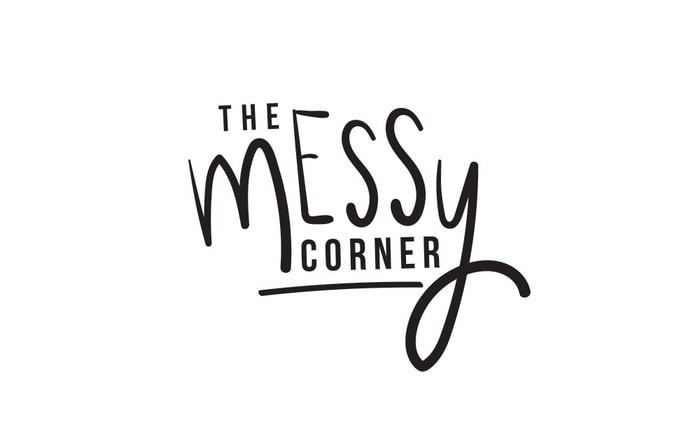 The messy corner is an Indian Maharashtra based company. This company works on the adaptive mass customization concept and sell customized designed products like wallets, passport covers, handbags, key chains, and name tag, etc.
This company is becoming popular because it's easy to choose features and affordable prices.
Advantages of Mass Customization
Happy and satisfied customers.
Enhanced reputation of the company.
Increased revenue.
Your workforce gets to showcase their creativity.
Lower inventory and unsold goods.
less wastage of raw material
Less or zero chances of cancellation.
Fast and efficient production process.
Get to know your customer better.
Disadvantages of Mass Customization
Tiring process of figuring out what customer wants.
The constant process of thinking about creative and innovative ideas to please customers.
Keeping and maintaining stock of the variety of material.
Tiring process of convincing customers for the higher price charged.
Difficult to get the estimate for product demand.
Need for highly flexible production technology and machinery.
Expenses of maintaining direct customer relationship.
Liked this post? Check out these detailed articles on
Topic of Marketing
Alternatively, check out the Marketing91 Academy, which provides you access to 10+ marketing courses and 100s of Case studies.