To explain the pull strategy in Marketing, let us first understand the origins of this strategy. When it was the industrial revolution, the most common concept of marketing was the production concept. Industries produced goods for consumption and these goods were distributed in the market. The demand was more then the supply. Hence, it was all about manufacturing and not sales or marketing.
As knowledge spread and more and more industries were formed, it soon became apparent that consumers had more alternatives. Thus, it was not possible to cater to the consumers by just manufacturing the goods. The supply slowly began to meet and surpass demand.
Customers had a lot of options and that is when most companies started pushing their products to the customers. Soaps, books, washing machines were all sold door to door and hard selling was done. It was a push strategy in play.
But consumers further evolved from that phase and companies began to realise that a customer wont buy a product unless and until he wants. Unless and until the product had qualities and features which the customer wants.
That was when companies started pulling and attracting customers towards themselves. This smart move, which pulled the customer to the doorstep of the company was known as Pull strategy.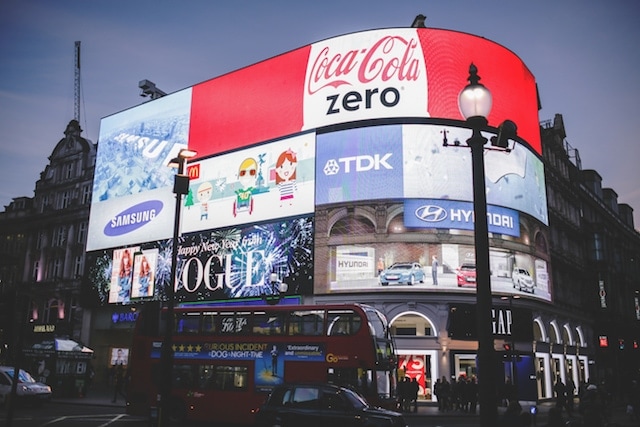 How is strategy applied for marketing benefits ?
Pull strategy is based on creating value for the customers. The logic of pull strategy states, that if you create enough value for a product or a brand, then the customers will come to buy the product themselves. They will choose the product above competitors because they see more value in the product.
Some of the most common examples for brands which have successfully utilized the pull strategy over the years have been Adidas, Nike, Reebok, Zara, Louis Vuitton, and many others. Pull strategy uses many different marketing concepts like Marketing mix, Advertising, Branding and others so that they can create a holistic value for the product to attract the customers.
Two way for the most common best business marketing strategy to implement Pull strategies
Above the line marketing to pull the customers – Above the line marketing is when you use various media vehicles like television, print, radio and others to create more awareness of the product and to increase brand recall.
It is very difficult to measure the exact impact of above the line marketing. Nonetheless, for brand building, there is no rival to above the line marketing. ATL has to be used at all costs if you want to build a brand of a large company. You can read this article on Above the line marketing to know more.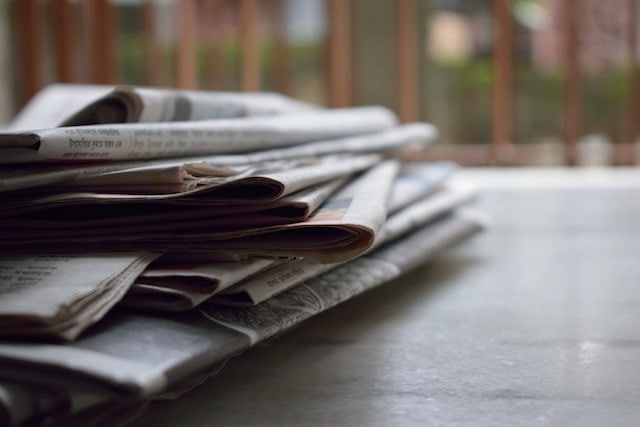 Below the line marketing – This is another tactic of pull strategy which involves using Hoardings, Out of home media, Product demonstrations, Sampling, sales promotions, trade promotions and other such means and methods to pull the customer towards the company over the competition.
Examples of BTL – You are passing by on a highway and see a hoarding of discounts on McDonalds burger and you immediately want to eat a McDonalds burger. Or If you sample a drink in a mall and like the taste of it, you are likely to buy the bottles and repeat the purchase over and over again provided you liked the drink. Thus, while above the line marketing creates brand equity, below the line marketing creates awareness for the product and pulls the customer towards the brand on the field level. You can read this article on Below the line Marketing to know more.
You can also read this article on the differences between Above the line marketing and Below the line marketing.
Here is a video by Marketing91 on Pull Strategy.
Advantages of using this method over push marketing strategies
There are many advantages to using pull strategy besides using a push strategy.
1) Value creation – Because the company wants to use pull marketing instead of push, the company focuses more on creating value for the brand rather then just pushing a sub standard product.
2) Brand equity creation – With use of ATL and BTL techniques, the company can create a high brand equity for itself thereby winning over competition repeatedly.
3) Customer lifetime value – The customer lifetime value rises for brands which focus on pull strategy. Example – I have always been a lover of Hush puppies and i dont remember any other formal shoe brand which i have worn. I have always worn Hush puppies.
4) Sustainable competitive advantage – The use of pull strategy provides a competitive advantage to all firms which have created amazing value over the years. HUL and P&G are companies known to use pull strategy effectively and many of their brands like Dove and others are closely connected to their consumers. As a result, any new entrant in the market finds it very tough to compete with these brands.
There are hardly any disadvantages of using Pull strategy but one of the major hurdles while using pull marketing is the cost involved in it. If we are talking of buying prime time advertising in ATL, then we are talking of lakhs of rupees and dollars. Similarly, while doing BTL, much of the money is invested in giving product trials and samples. Pull strategy involves huge expenditures but the benefits are huge in return mainly because of its contribution to brand building.
Lately, the applications of holistic marketing and customer concept have increased in the market. The customer is at the pinnacle for any organization and the organization wants to focus what customers want. As a result, pull strategy becomes more important then push because you want to create enough value so that the customer comes to you.
Another example of pull strategy being important is E-commerce. Till date, in retail, you had ground people to push a product to customers. However, in E-commerce the customer already knows most of the products and brands and buys only those products which it trusts. As a result, it is imperative that companies start building brands so that their products get liquidated in an online economy.
A company which wants to build a name for itself has to concentrate on Pull method. As the noise increases and people get glued to the television and their smartphones, marketing will become tougher. At such times, unique methods will have to be implemented to create value and to attract the customers and communicate the value to these customers. There are interesting times ahead for pull method application.
Thank you for reading out article about marketing strategy.