Pull marketing is more about the customers themselves than about you, your product or brand. In contrast to push marketing, which aims to influence consumers to buy through various advertisement channels, pull marketing uses a different strategy — it focuses on having an attractive product or service that customers are willing to find and pay for because they want it.
As a result, you don't have to spend as much money on advertising — or on other promotional activities — while still getting new orders and boosting sales.
What is a Pull Marketing Strategy?
Pull marketing is a strategy that uses the power of the consumer to drive purchases. Rather than relying on push advertising or other kinds of messaging, pull marketing relies on consumers' natural desire to learn more about products and services that they're interested in.
This can be accomplished through a variety of methods: from blogs written by industry experts, to product reviews and testimonials, to social media and search engine optimization (SEO).
Pull marketing works because it's a way for businesses to tap into an existing need or interest in the minds of consumers—rather than trying to create one out of nothing. This is particularly valuable for businesses in highly competitive markets, where it can be difficult to get noticed. Pull marketing can help you stand out from the crowd by tapping into consumers' existing interests and curiosities.
Push vs. Pull Marketing Strategy
Push marketing is a traditional way of advertising a product or service, where the company uses an advertisement to push their product on consumers. Push marketing focuses on acquiring new customers through a one-way communication, where the company sends out an advertisement and hopes that it will reach its target audience.
Pull marketing is a newer form of pull promotional strategy that uses social media platforms like Facebook and Twitter to reach out to customers and engage them in conversations about their products or services. The goal is not only to sell products but also to build relationships with customers and create brand loyalty.
How Pull Strategy Works?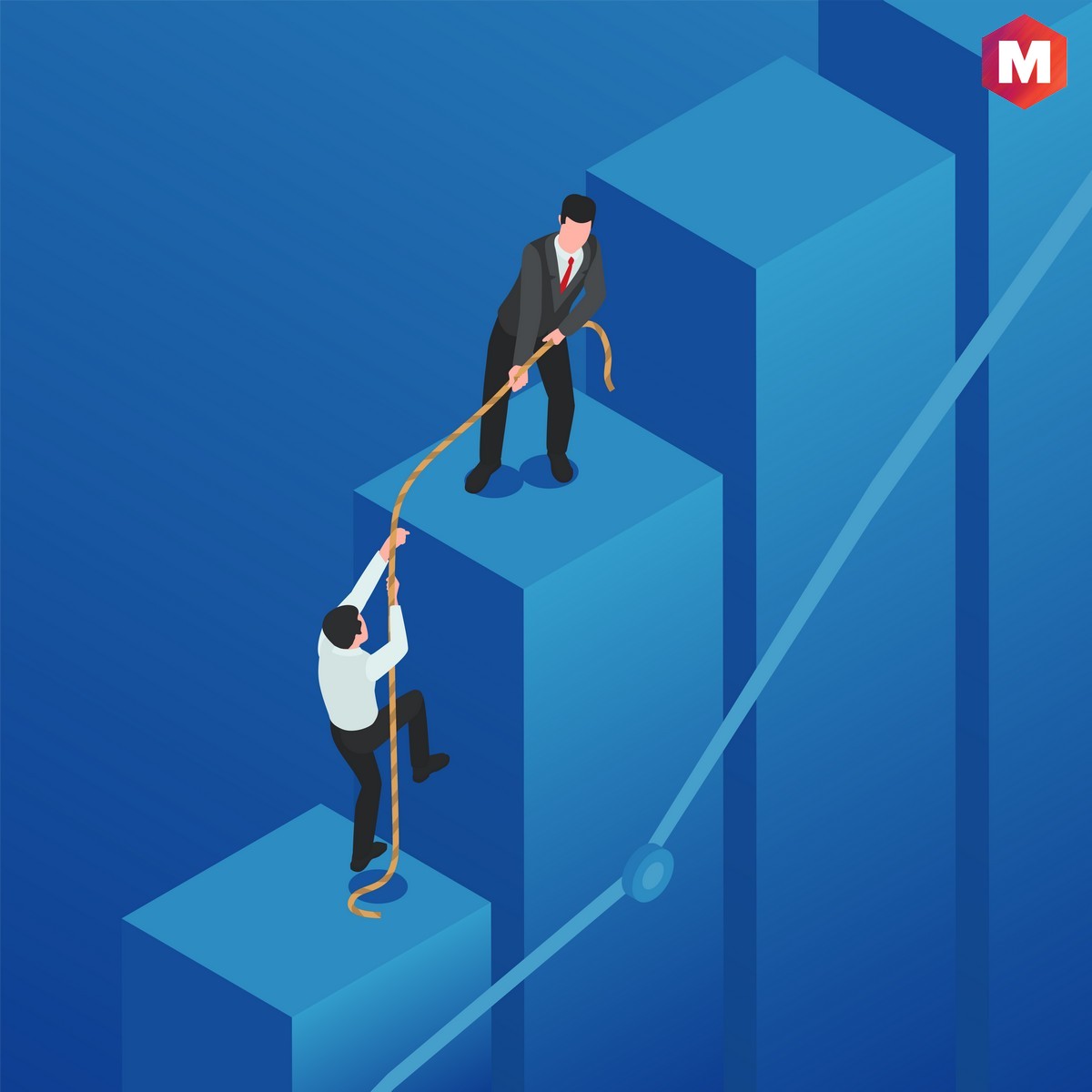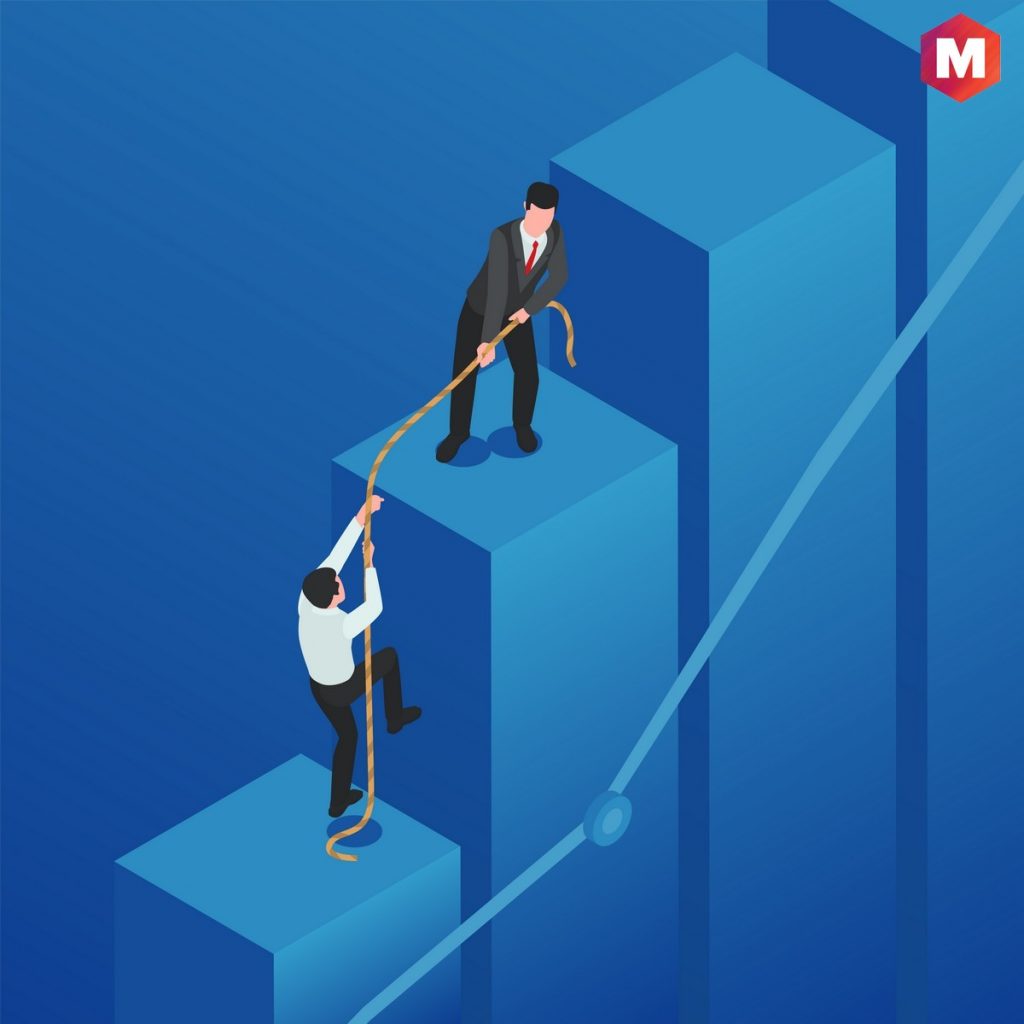 To explain the pull strategy in Marketing, let us first understand the origins of this strategy. When it was the industrial revolution, the most common concept of marketing was the production concept. Industries produced goods for consumption and these goods were distributed in the market. The demand was more then the supply. Hence, it was all about manufacturing and not sales or marketing.
As knowledge spread and more and more industries were formed, it soon became apparent that consumers had more alternatives. Thus, it was not possible to cater to the consumers by just manufacturing the goods. The supply slowly began to meet and surpass demand.
Customers had a lot of options and that is when most companies started pushing their products to the customers. Soaps, books, washing machines were all sold door to door and hard selling was done. It was a push strategy in play.
But consumers further evolved from that phase and companies began to realise that a customer wont buy a product unless and until he wants. Unless and until the product had qualities and features which the customer wants.
That was when companies started pulling and attracting customers towards themselves. This smart move, which pulled the customer to the doorstep of the company was known as Pull strategy.
So pull strategy is to create loyal customers. The logic of pull strategy states, that if you create enough value for a product or a brand, then the customers will come to buy the product themselves. They will choose the product above competitors because they see more value in the product.
Some of the most common examples of pull strategies for brands which have successfully utilized the pull strategy over the years have been Adidas, Nike, Reebok, Zara, Louis Vuitton, and many others. Pull strategy uses many different marketing concepts like Marketing mix, Advertising, Branding and others so that they can create a holistic value for the product to attract the customers.
Here is a video by Marketing91 explaining what is Pull strategy and how it works to pull customers with marketing efforts…
How to Choose Between Push or Pull Marketing?
When you're choosing between push and pull marketing for the marketing of your product or service, there are a few things you need to consider.
First, think about what kind of person your target customer is. If they're more on the passive side, then push may be the way to go—you can reach them through email blasts, advertisements on social media, or even just by having someone from your company follow up with them in person.
However, if your customers are more active (or are at least more likely to take action after being reached out to), then pull might be better for you. For example, if you want to get people's attention via their phone number or email address—and then send them messages when they'd be most likely to want them—then pull could be a good option for you.
Another thing to keep in mind is that while both push and pull marketing can work well together (and often do!), they do serve different purposes. Push marketing is typically used as an introduction or lead-generating tool; it piques people's interest so that they'll take further action later on down the line (like buying something).
On the other hand, pull marketing is geared toward helping you build relationships with your customers and get them to come back for more. Both types of marketing can be very effective when used correctly, but it's important to know what kind of marketing strategy will work best for your business.
Types of Pull Marketing Strategies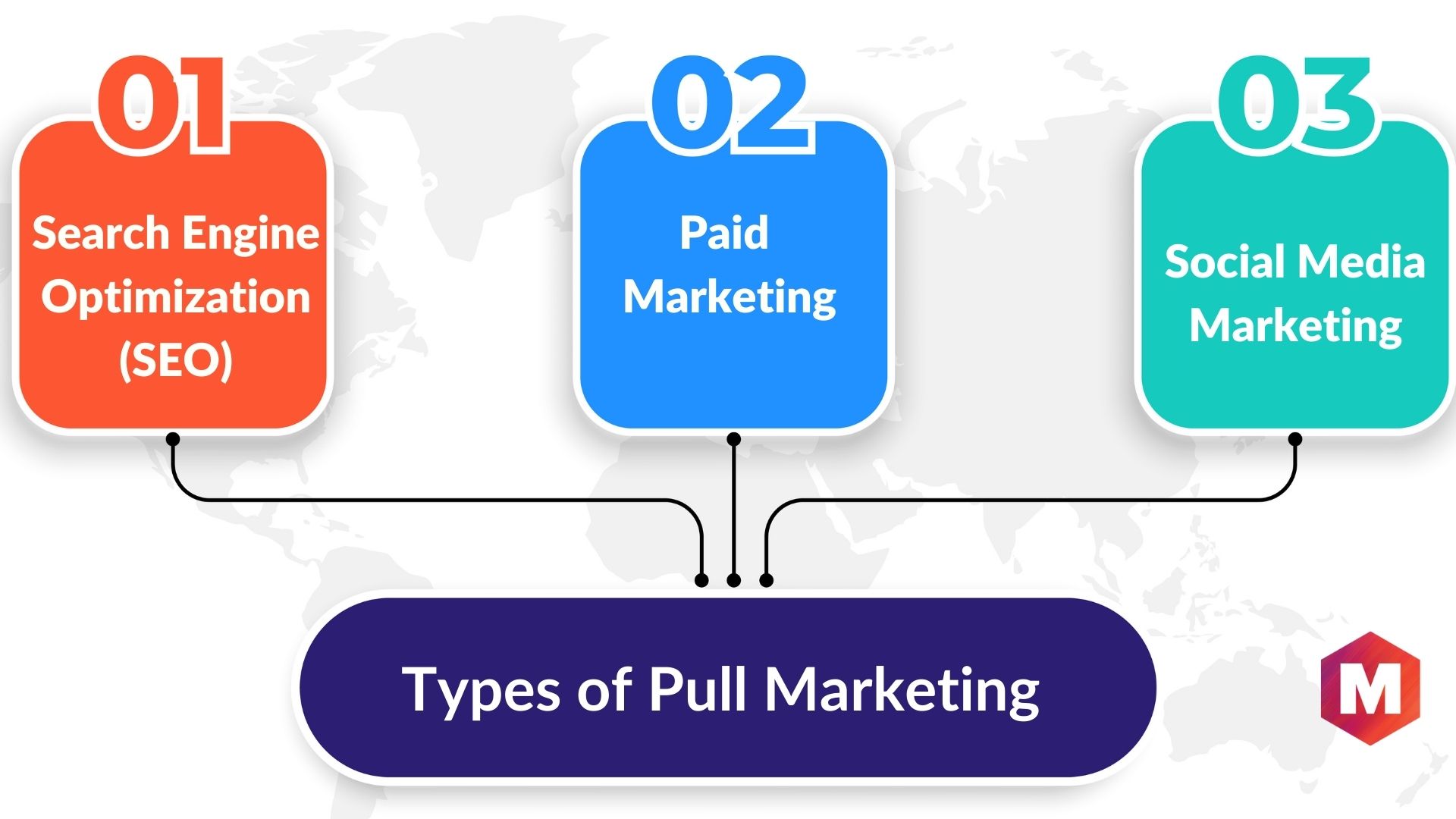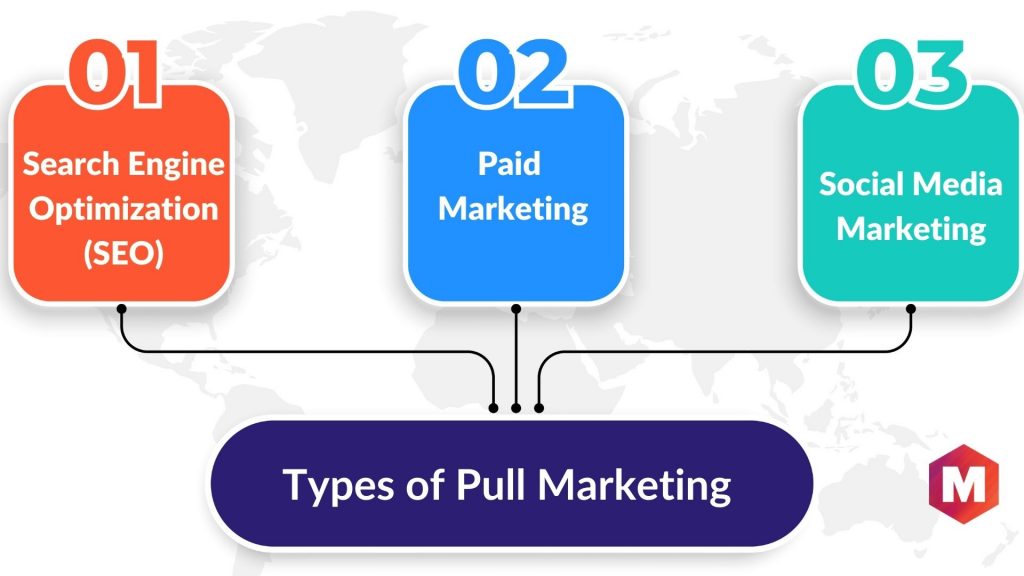 There are several types of pull marketing strategies, each with its own focus. Some examples include:
1. Search Engine Optimization (SEO)
Search engine optimization is a marketing strategy that focuses on increasing your website's visibility in search engine results pages (SERPs). It's a great way to attract new customers, especially if you're not able to spend a lot of money on paid advertising.
2. Paid Marketing
Paid marketing is the practice of paying for exposure on other sites in order to increase brand awareness and attract new customers. There are two main types of paid marketing: direct and indirect. Direct marketing includes paid search ads and display ads like banners. Indirect marketing includes affiliate links in email newsletters, social media posts, and blog posts.
3. Social Media Marketing
Social media has become an essential part of most businesses' digital marketing strategies over the past decade or so—and it's easy to see why! Facebook, Twitter, Instagram: these platforms allow users to connect with friends and family in real time, making them perfect places for businesses looking to grow their customer base online by reaching new audiences who might not otherwise have heard about them before now!
Advantages of Pull Marketing Strategies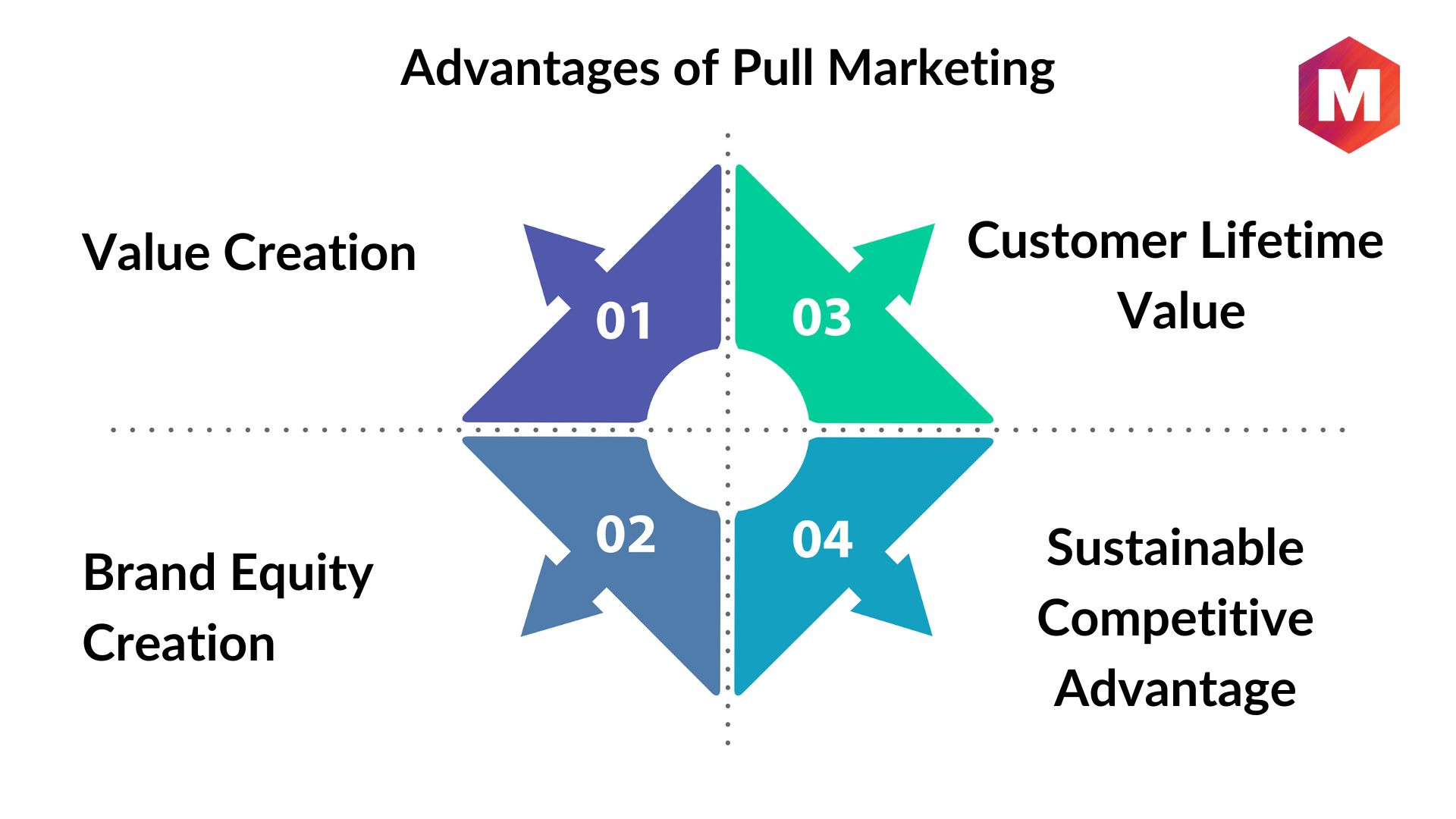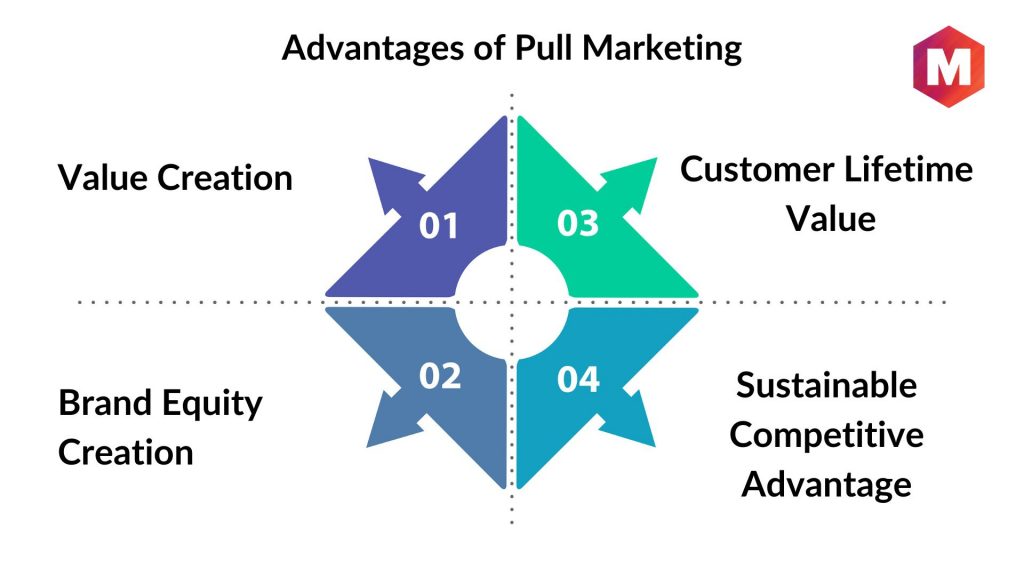 There are many advantages to using pull strategy besides using a push strategy.
Value creation: Because the company wants to use pull marketing instead of push strategies, the company focuses more on creating value for the brand rather then just pushing a sub standard product.
Brand equity creation: With use of ATL and BTL techniques, the company can create a high brand equity for itself thereby winning over competition repeatedly.
Customer lifetime value: The customer lifetime value rises for brands which focus on pull strategy. Example – I have always been a lover of Hush puppies and i dont remember any other formal shoe brand which i have worn. I have always worn Hush puppies.
Sustainable competitive advantage: The use of pull strategy provides a competitive advantage to all firms which have created amazing value over the years. HUL and P&G are companies known to use pull strategy effectively and many of their brands like Dove and others are closely connected to their consumers. As a result, any new entrant in the market finds it very tough to compete with these brands.
Lately, the applications of holistic marketing and customer concept have increased in the market. The customer is at the pinnacle for any organization and the organization wants to focus what customers want. As a result, pull strategy becomes more important then push because you want to create enough value so that the customer comes to you.
Another example of pull strategy being important is E-commerce. Till date, in retail, you had ground people to push a product to customers. However, in E-commerce the customer already knows most of the products and brands and buys only those products which it trusts. As a result, it is imperative that companies start building brands so that their products get liquidated in an online economy.
Here is a video by Marketing91 on Pull Strategy.
Disadvantages of Pull Marketing
Pull marketing strategies are a great way to get customers to pull your product or service to them. These strategies include word of mouth, public relations and other forms of advertising that create an environment where the customer has to seek out the product or service. However, there are some disadvantages associated with pull marketing strategies.
1. Expensive to Implement
The first is that they can be expensive because outbound marketing require a lot more effort than push marketing strategy do. For example, if you want to increase your customer base through word of mouth, then you need to make sure that your potential customers are talking about your product or service in some way, shape or form.
This means doing something special for your customers, creating unique marketing campaigns for them so they will talk about you and doing whatever else it takes to make sure that people feel motivated enough to talk about your brand.
2. Time Consuming
The second disadvantage is that these strategies take time before they work effectively. In other words, if you want your target audience talking about how great your product is then you have to give them something worth talking about!
And this means investing time and money into developing a strategy that will help in creating consumer demand and get people excited about what you do — which can take months (or even years!) depending on how much money is involved in creating something awesome enough for people.
3. Difficult to Track
Another disadvantage is that it can be difficult to measure the success of this type of marketing strategy. It's challenging because it relies on consumer behavior, which means there's no way to know exactly how many people are actually using your product!
Topic of Marketing
Alternatively, check out the Marketing91 Academy, which provides you access to 10+ marketing courses and 100s of Case studies.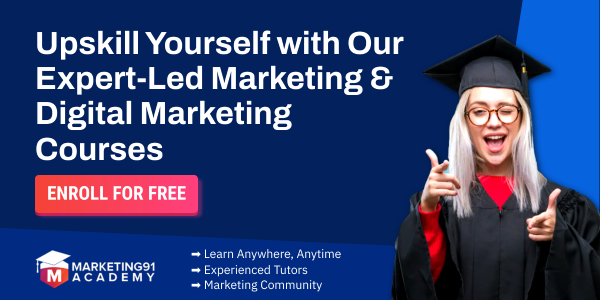 Liked this post? Check out these detailed articles on