Media relations is defined as a process that involves working with the media and with journalists to inform the common man about the policies, mission, vision, and practice of an organization in a credible manner.
It involves coordinating with the right people to bring forth consistent and positive news coverage.
What is media relations?
Media relations is the relationship between journalists and an organization and can be initiated from either side. The purpose is to facilitate widespread coverage in a timely and favorably manner.
Media Relations is considered a strong and powerful tool with lots of influence.
Media relations is used by companies to broadcast their story or any message to the public. It is a shared interest that proves beneficial for both. It is an important platform for any brand, whereas the journalist does not have to go in search of stories all over the places.
Examples
Some common examples of media relations are
Social activities related to the company like education of kids and creating awareness about hygiene.
Publishing financial results
Mentioning organizational events like award functions and writing about labor unrest
Strategy for Good Relations with Media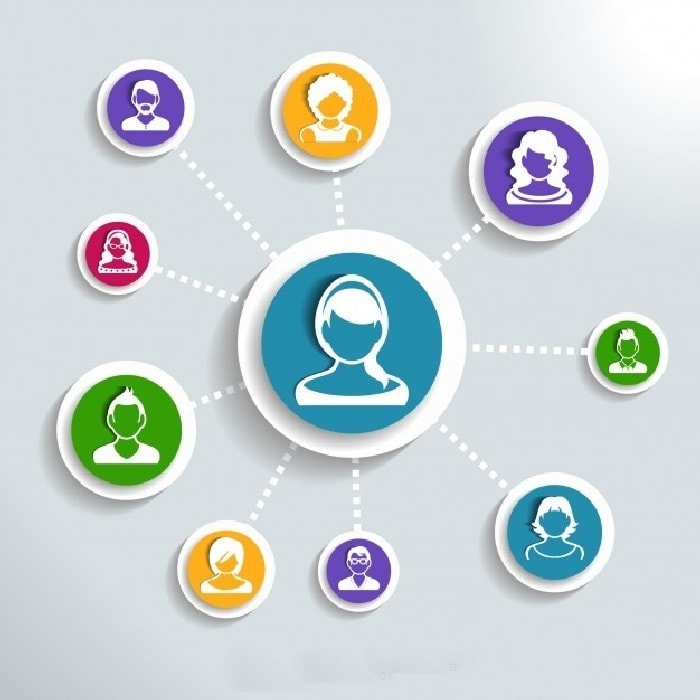 News is not static but on a continuous move. Journalists are always running from one end to another to keep track of everything under deadlines and time constraints.
They have a very tight schedule to maintain; hence it becomes doubly important to make your press release as easy to use as possible.
When you start prepping up like a journalist, the chances of its publication automatically becomes higher. Some tips for good media relations and garnering reach amongst the general public by navigating the media successfully are as follows. They could also be known as the steps of media relations strategy.
Media Relations Strategy
1. Identify the contacts
The journalist might be a small sounding word, but it encompasses the different functions and duties of that person. Most of them are related to specific fields and will write about them only.
You cannot ask a journalist that writes about foreign news to take up your case and publish news about the current financials of your company.
What you can do is read several newspapers and identify the stories or news that are similar to the ones you want to publish. Now find out who the writer is because generally, the news mentions the name of its writer.
For example, you want to publish about the events that your company holds every month then find about the journalists who write about such events.
For good media relations, analyze the newspaper or magazine where the articles are published and find out whether it has a good viewership or not and what people think about their writing and the relevant news.
2. Track the publication
You have already identified and zeroed into the publication house where you want to publish your news. Circle and keep aside the articles that are similar sounding to the ones you want to publish.
Track the reporter's name, contact information, and his publication information. Do so with all the journalists who have managed to impress you. Keeping things handy will help you in making contact as soon as you are ready with your decision.
3. Contact
One of the easiest and effective ways of direct contact is via email, social media portals, message, and phone. Engage them in a conversation and try to make yourself clear about your interest. Show the story that has impressed you and give him specifics about your expectations.
Convince him your organization and its activities will be beneficial for him and his newspaper as you have enough material to feed him regularly.
4. Keep your language clear and words distinct
Sometimes people are unable to express themselves and try to explain their point of view. Be specific in your demand and go for a journalist that writes clearly and precisely with a human angle.
Nobody wants to read a scientific journal as it sounds overwhelming to the common reader.
5. Wider reach
Consider those publications and journalists who have a way with words and can reach the heart of the matter and their target audience.
6. Suggest third-party experts
You can suggest third party experts to your media liaison make the news interesting. This will help in reaching a wider target audience.
7. Tailor-made material
Remember short is sweet hence tailor-made your material appropriately. You cannot outline the where, when, hows and whys every time hence choose your articles carefully.
Sometimes give only one-liners as catchy phrases or news flash and at other times give a verbal pitch to sound intimate and connected.
Once the journalist and the publishing house start liking the news about your organization, they will respond favorably for your efforts. This will help a company in maintaining a good relationship with media relations.
Advantages
The advantages of media relations are as follows
The news is considered more impartial as it is from an outside source and is not sourced from the newsletter, advocated blogs, or the official website of the company.
As it is credible, it has a direct impact on changing attitude and behavior of people towards a brand or an organization.
Media relations have a wider reach and thus can influence innumerable people easily at a given point in time.
Easy access to the general public without the high cost
Is mutually beneficial as it saves a lot of time and effort
Free promotion and publicity for the company
Disadvantages
The disadvantages of media relations are as follows
Forming and maintaining a relationship with media is a dicey job and can turn anyways at the drop of a hat
It comes with a steep price as you have to be on your toes the whole time
The news cannot be controlled