A registered trademark can be understood as a distinctive mark or symbol to which a company, business or individual has declared possession of property or ownership or proprietary rights by filing the trademark with the USPTO (US Patent and Trademark Office).
Numerous companies use specific symbols to show the status of their trademarks. It includes"™" and "®."
For instance, Swoosh is the registered trademark of American athletic shoe and apparel designer and retailer Nike.
If you are marketing your products, then it is crucial to understand the regulations regarding trademark. These regulations differ from country to country.
What is a Registered Trademark?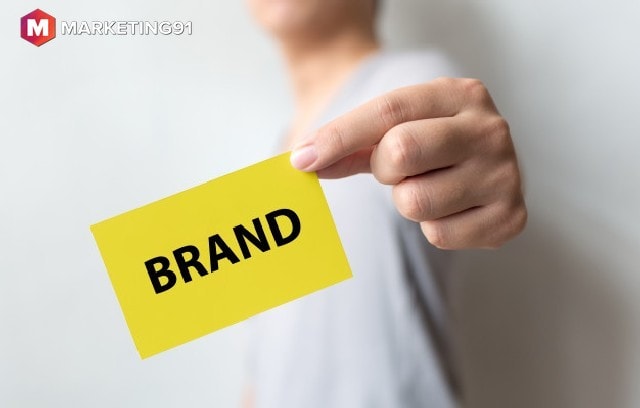 A registered trademark is designated with a symbol ®. This symbol is used to provide notice to others that the preceding symbol or word has been recorded as well as registered with a national trademark office. It is a distinctive symbol, mark, or a word through which a company establishes ownership by filing for the trademark. It is legally registered.
Once a trademark is successfully registered with the USPTO, then a company brand its products, services, catchphrases and advertising logos using a ® or R symbol instead of the TM symbol.
People often get confused between "™" and "®."
As mentioned earlier, the "®" is a mark that shows that it has been registered with a governing body of that country. On the other hand, the "™" trademark means that it has not been registered, but the company is still using it.
How do you go ahead with Patenting a Name in Registered Trademark?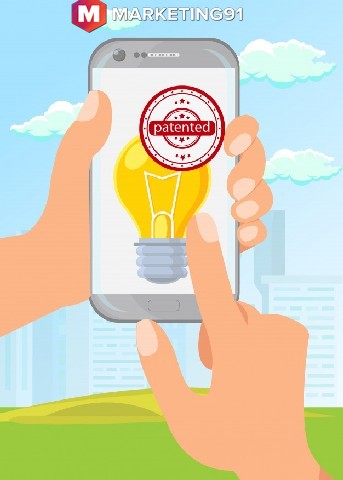 There are several reasons to patent a name.
For instance, if a business is using a name for commercial purposes or whether it is the name of a band, one would like to patent names under such conditions.
However, the term patent is not being used correctly under such circumstances. Such conditions require the names to be trademarked.
Patents refer to the protection of ideas or inventions that have been made by people, while copyrights refer to the protection of works of art as well as images.
To get a registered trademark, one has to follow an official procedure.
One must complete an application. It is then reviewed and approved by a governmental office.
Registered trademarks"®," as compared to trademarks "™" offer their users more protection over their names or marks. It is beneficial in case a legal dispute arises.
In terms of traditional trademarks, in case a dispute arises, it is typically awarded to that party, which proves the first published usage of the trademark.
The first step of applying for a trademark is to make sure that it has not been taken already. It has to be under the same industry. An individual or company can trademark a name that is already trademarked in another industry as long as they are using it in a separate industry altogether.
The second step is to go ahead with the application process. Once it has been determined that the mark is not already in use, one can complete the application for the same.
Different offices take different times to send across a response. For instance, the U.S. Patent and Trademark Office takes at least five months to send a response regarding the application.
Till that time, one can utilise the trademark "™" sign. One can use the registered trademark symbol "®" only after receiving approval; else, it is a federal offence.
The process of registering a trademark is time-consuming and requires patience.
How does one copyright a name for Registered Trademark?
As mentioned briefly before, names are not copyright but are trademarked.
The process of having your trademark application reviewed and for a decision to be passed is time-consuming and requires patience. The process can even take as long as a year.
It is not difficult to have a name trademarked once you have an understanding of the process you have to follow. Common words are not allowed to be trademarked.
For instance, in the United States, individuals should check on the Trademark Electronic Search System to ensure that the mark they want to trademark is not already registered.
For copyrighting, i.e., if individuals want their names to appear or featured on graphics or any other design elements, the process is as follows.
They, first, have to submit a document containing their logos as well as their names.
After the application has been submitted, a serial number is issued to them. This can be used for any further communication with the U.S. Patent and Trademark Office.
Usually, individuals have to wait for a significant amount of time, at least half a year, before receiving a response from the office regarding their applications.
What are the best ways to Register Trademarks?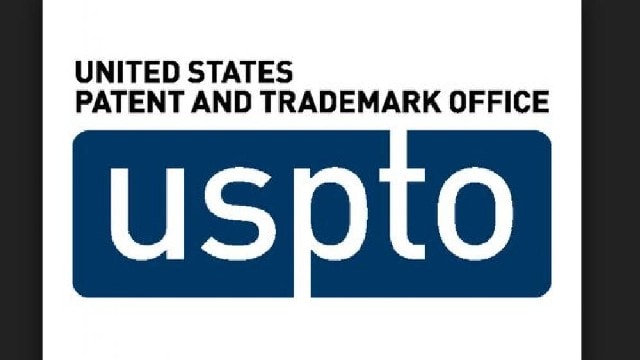 The most efficient manner through which a business owner or any other individual can register a trademark is to visit www.USPTO.gov, the United States Patent and Trade Office (USPTO).
They can then click on the Trademarks section. This section will guide them through the steps of filing for the same.
One can opt to register a trademark by themselves or even seek help from an attorney who specializes in trademarks, patents, and copyrights. Remember that filing for these is an intricate process, and if not appropriately registered, the trademark may not be protected.
Even if one decides to register is on their own, there are several guidelines mentioned on the website, which helps guide the individual through the entire process.
Steps to create one's trademark:
The first step is to select the correct classification for your business from the array of choices mentioned on the website.
Search the site and check whether someone has not taken the trademark already
The payment is made at the time of application
The next step is the actual application form itself. Before submitting the form, one can review a PDF of the same. The PDF has a total of 31 pages.
A few of the questions asked in the trademark application for include:
Who is the owner of the trademark
The name of the business and its nature
Registered address
A sample of the trademark
Details if the trademark has been in use before
After the submission of the form, it is reviewed by an attorney at the USPTO. This process can take a significant amount of time, say a few months at least.
If the application is approved, the office issues a certificate of registration to the applicant. In case of a refusal, the individual receives an explanation letter for the decision. If the reviewing attorney needs changes to be made, the applicant is given about six months to do the needful. If the amendments are not acceptable, the application is refused entirely.
In case, during the process of application, if you are facing issues or are confused, the best next step is to hire an attorney who has the required knowledge. An expert overlooking your application is in your best interest.
How does one legally Trademark a Brand Name in the best Manner?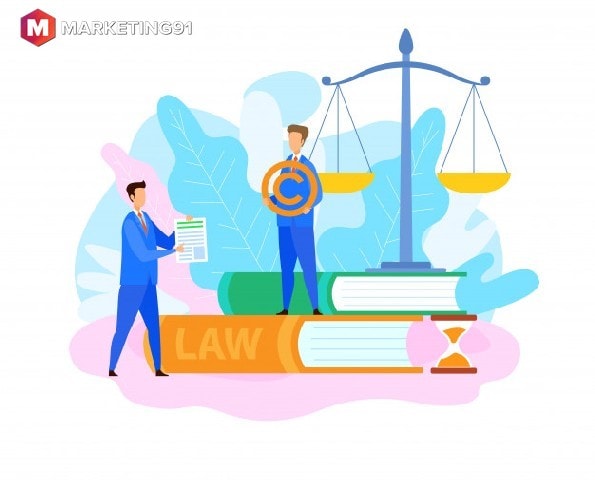 A brand's name represents the musician's identity and by what they are known.
By having their name trademarked, no one else can use their band name. This way, they can protect their band's name.
As discussed earlier, registered trademarks are more efficiently protected and secured as compared to non-registered trademarks, for instance, in the case of two bands competing over the same band name.
The trademark will be awarded to the one having the first published instance of the same. This is in case that neither of the bands has it registered officially.
The first step of applying for a trademark is to navigate through the U.S. Patent and Trademark Office's online website. They have first to check whether the name or mark they are looking to trademarks is not already trademarked.
If it is not trademarked within their industry, they can proceed with the application. For example, if their name is trademarked within the fashion industry, they can still trademark it under the music industry as the two are very different verticals.
During the application process, the band will have to submit their logo as well as their designs, which they want to be trademarked in addition to their band's name.
The reviewing process takes 5 to 6 months, after which a decision is sent along.
Some cases may even take up to a year or even longer. One can communicate with the office using the reference number, which they were provided after they had submitted their application form.
To ensure that their brand name is not stolen, musicians need to trademark their brand names. The process for the same is straight-forward and simple but is time-consuming.
Key Differences between Trademarks, Patents, and Copyrights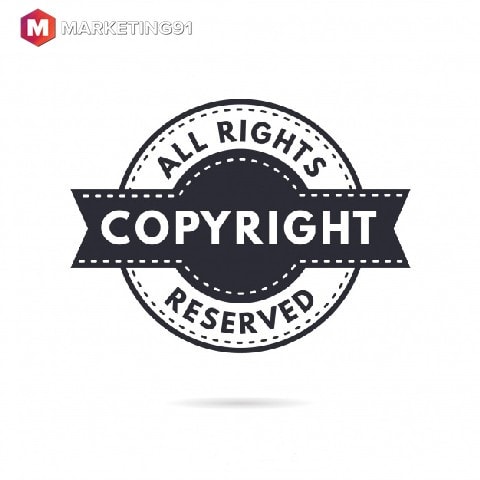 In today's world, it has become a regular and common practice to protect one's intellectual property.
The United States has a sturdy system for legal, safekeeping, an individual's creative ideas. There are three principal methods through which one can protect their interests and ideas. These are trademarks, patents, and copyrights.
1) Trademarks:
Using the services provided by the United States Patent and Trademark Office (USPTO), one can officially trademark their services or goods.
Through this, their property can be distinguished from others through the use of special symbols, marks, words, or names. These are registered with the USPTO. Thus, the government has offered a way through which people can legally have their services, goods, or brands protected from misuse.
Trademarks also protect the use of remarkably similar symbols, names, or words by competitors to the ones which have been registered as trademarks.
This is important because, over recent years, this type of activity has been observed a lot around the world. This further comes into use in the cases of rising activity in organised counterfeiting.
2) Patent:
Through patents, business entities or individuals can enjoy the protection of their inventions and ideas over a particular period, i.e., 20 years.
They can achieve this by registering themselves with the United States Patent and Trademark Office. The application process for patents starts with extensive research through all other registered patents.
Through patents, people are granted intellectual property rights over their ideas and inventions. They can take legal actions against those who try to capitalise on using their inventions. Such activities include the usage, manufacture, implementation, import, or selling of the patented inventions.
These don't need to be invented in the United States itself. The office also accepts those who were conceived outside of the United States, through a process of importation.
The rights granted through the patents can be enforced only within the United States and its territories.
3) Copyright:
The inherited principle behind all intellectual property is its copyrighted nature.
This is owing to the authorship. However, this can be made official and legal by having it copyrighted through the United States Patent and Trademark Office. This registration gives one both the documentary and legal basis of protecting their original work.
These works include video as well as audio recordings, writings, multimedia productions, among numerous others. By having registered copyright, the holder reserves the right to reproduce the work, display or perform it, and distribute the original content.
Here is a video by Marketing91 on Trademarks.
Wrapping it up!
A trademark owner can be anyone. It can be a business organisation, an individual, or any legal entity.
A trademark can be displayed on the package, voucher, label, or on the product itself. For corporate identity, they present their trademarks on company buildings as well. Trademarks are legally recognised as a form of intellectual property.
There are three main symbols used to designate trademarks. These are ™, ®, and ?. ™ is used to indicate unregistered trademarks, while ® can only be used by those who have officially registered their trademarks.? is used to indicate an unregistered service mark.
Trademark primarily identifies the owner of the brand, which can be a particular product or a service. These can only be used by those who have partnerships or license agreements with the trademark holders.
For instance, Bullyland entered into a licensing agreement with Smurf figurines. The Lego Group also has purchased a license from Lucasfilm to be allowed to launch its Lego Star Wars. If one uses a trademark in an unauthorized manner to manufacture or trade counterfeit goods, they can be booked under brand piracy.
In this case, the owner of the trademark can then pursue legal action against them. However, more legal protection is provided to those who hold registered trademarks. While universal law trademark rights are recognised, they are not very well protected.
Now, on the concluding note, we hope all your confusions and doubts related to the registered trademark would have cleared now.
Still, have any queries about the concept of a registered trademark? – Feel free to ask the M91 team.
How important do you consider the registered trademark for businesses? Share your views in the comments below.
Liked this post? Check out the complete series on Marketing