Promotional strategies are the plans and tactics implemented by brands that want to promote themselves in the market and increase their sales, drive more revenue, build brand equity, and build recall for their products and company. The applications of promotion strategies are manifold and they can be used in various methods to achieve different objectives. The best part about promotions is that they are versatile. If you are creative, the sky is the limit.
You are not a marketer if you haven't heard about four Ps of marketing which is the product, price, place, and promotion. In this article, you will learn about the last P – Promotion. Nowadays, the promotion has become an integral part of every business.
In present times, companies opt for various techniques and methods to attract customers and to convince them to buy their products. Let us understand this better with an example.
Just assume you are a marketing manager of a company which manufactures jogging shoes.
You want people to know about the existence of your product and you want that everyone should own at least one pair of jogging shoes manufactured by your company. Now, it is your job to figure out how to make people aware of your plan or how to convince them to buy specifically jogging shoes manufactured by your company only.
Your plan to make this happen will be your promotional strategy to promote your product. There are various components that will influence your promotional strategy. In the next section, you will learn about the various components of a promotional strategy.
Components of promotional strategies
1) Budget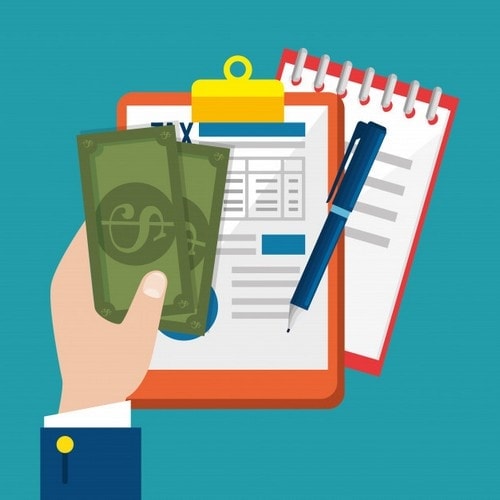 Budget is one of the factors that influence your promotional strategies a lot. Sometimes you have the freedom to decide the budget of your strategy and on other times you will be given a budget by others to plan your promotional strategy. However, whatever the situation is you should know beforehand how much you can invest in promotion to boost the sale of the product.
2) Message
When you are setting your product out in marketing, you require a message that will make your product stand out among other similar products. What are the qualities of your jogging shoes that everyone should have them? It is not an easy task to find the right message for your product. It will require a lot of brainstorming.
3) Target Market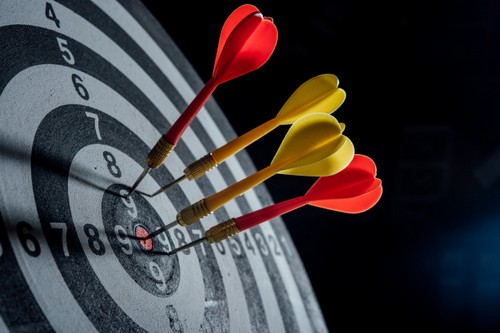 A promotional strategy is incomplete without the target market. whether your product is designed for females or males? of what age? You must decide your target market before setting your product out in the market. if you are sure of your target market your work will become easy to plan your promotional strategy.
4) Strategy
There are various types of promotional strategies that you can opt to promote your product. You must figure out which type of promotional strategy is going to boost your sales. You can also observe the promotional styles of companies which are selling similar products. for example, you can use "Push Strategy of "Nestle" which uses high-profile advertising to push its products onto people. Or you can use the promotional strategy of Rolls -Royce, which has built a prestigious brand name that people what to own their car. The promotional strategy used by Rolls Royce is called "Pull Strategy", where merely name of your brand will pull customers. Choose your strategy wisely before investing in it.
These are four important components of Promotional Strategies. In the next section, you will learn about the different types of promotional strategies.
Types of Promotional Strategies
1) Social Media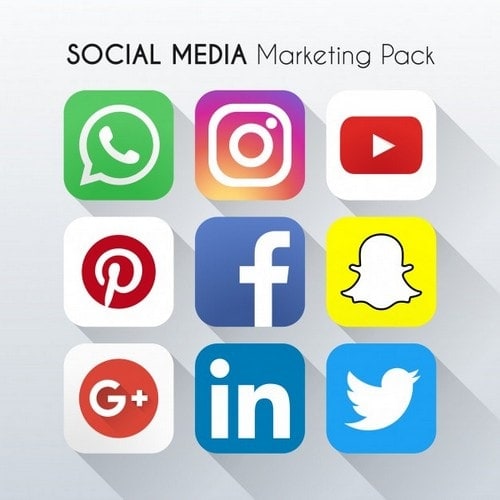 There are various platforms online where you can promote your products and can reach a huge number of audiences.  There is hardly any person who is not using either Facebook or Instagram. By using this platform, you can make people aware of your product. You can talk about its uses and how it is essential for them. In addition to this, you can show people how your product is better than other similar product. Unlike other promotional strategies which are blindly pushing their product on everyone. You can make sure that your product has reachability to your potential customers who have high chances to get converted. if you don't believe me. Just go and open your Facebook app. You will understand what I am trying to say. There are 90% chances that you will find the advertisement for "Zomato" offering you a 50% discount on your first order. If you are either feeling hungry or it is 12 pm (lunchtime).
2) Mail Order Marketing
Just think that your company is still breathing just because of your customers. once customers have used your product and liked it, there are chances that they are going to be connected with you for a long time. Therefore, don't make a mistake to overlook these customers. you can ask them to share their personal details in exchange for free gifts or services. You can use that information to promote your product in a new market where people are totally unaware of the existence of your product.
3) Free Product and sample Giveaways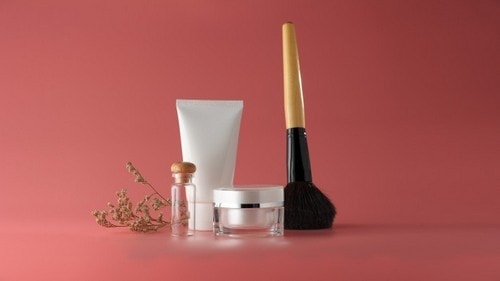 This promotional strategy is used by both small as well as powerful companies. By using this strategy, you can boost the sale of your product instantly. This strategy is mostly adopted by food or cosmetic companies. They provide a sample of their products free of cost and make people try new products. You must have noticed a small counter of some brand in a shopping mall which gives away samples of products to every passer-by or sometimes they ask for personal details like an email address from people whom they are giving free samples. Later you can use this information to promote your product.
4) Customer Incentive Referral Program
This promotional strategy will use your current customers and encourage them to refer your products or services to their families and friends. You can offer them gifts or discounts on their next purchase in exchange for their referral. For example, many e-commerce companies run "Customer Incentive Referral Program" to increase their customer-base using their existing customers. this strategy is far less expensive than the traditional style of advertising.
5) Point of Sale Promotion and End Marketing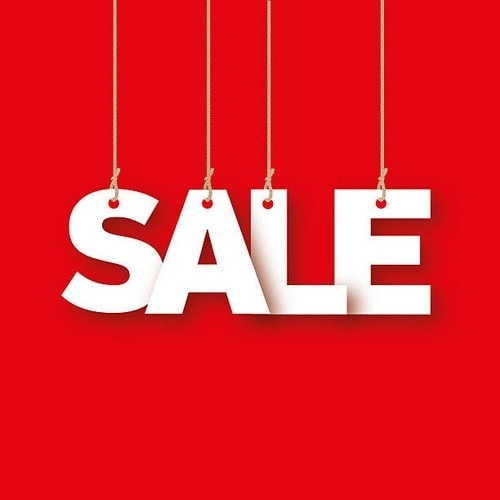 In stores, products are displayed strategically so that they come first in the eyes of customers as soon as they enter the store. Stores do this for two reasons convenience and impulse. Many times, you have noticed a rack displaying attractively offers on a certain product or many products are displayed near the aisle of the store. There are reasons why stores do this. They do this either to boost the sale of the product or when they want their stock moving. This strategy makes people buy certain products impulsive while they wait for their turn to check out.
6) Branded Promotional Gifts
This is an effective strategy used by many companies to promote their brand. In this strategy, rather than handing out the business card they print the business name, logo and contact information on a functional gift. For example, companies in Japan distribute millions of napkins with their brand's name printed on its envelope. The logic behind doing this is that people usually discard business card without even looking at them, however, a napkin is a useful thing people don't throw it away and there are high chances that it will stay with the person it is handed to, for a longer period of time. This is also the best way to keep your customers happy because people love getting free gifts and a happy customer will definitely bring you more business.
7) Causes and Charity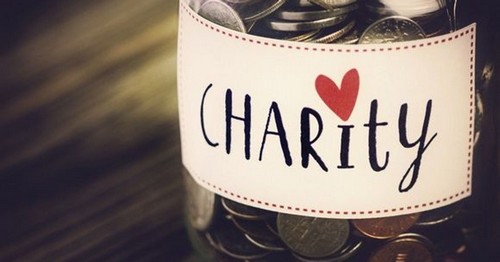 People want to connect with those companies which are giving back to society along with providing excellent services. Therefore, many small, as well as powerful companies, use this strategy to strengthen their customer base. To do this, you need to tie-up with some charity organization or an NGO and then you can advertise about your initiative on your social media handles, website, and in your stores so that people become aware of it and will buy your products to do their bit for the society. A classic example of this promotional strategy used by a stationery company "Classmate". Classmate tells their buyers that they will pay "one rupee" for the education of unprivileged children for every product bought by you. This strategy makes the use of emotions of human beings to boost sales. There is no harm to give a try to this strategy.
8) After-Sale Customer Survey
Reaching your customers through telephonic calls or emails or text messages to know about their experience shopping with you does three jobs: 1. It makes your customers believe that you care for them. 2. It open the doors for promotional activities. 3. Your customer's feedbacks can help you to improve your business.
During the conversation, you can also educate your customers about the on-going or upcoming offers on your products and if they are happy with your services then you can politely ask them to give a positive review online. It will improve the image of your business.
9) Customer's Appreciation Events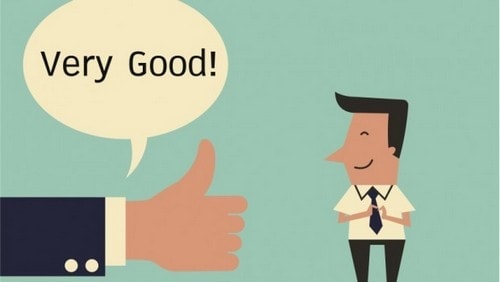 This type of strategy involves throwing a small party for your customers. this small gesture will not cost you as much as fancy advertisements will cost you, but it will definitely improve the loyalty of customers towards your brand. You can also organize small competitions where you can provide gift hampers to the winner or you can also give them a discount on their next purchase. To make this kind of event more attractive you can also offer food items like pizza, soft drinks or some other snacks. This will attract customers to your store. Make sure to display products that you want to promote strategically so that it comes in the eyes of people.
10) Throwing contests for promotion
This type of promotional strategy is quite frequently used by companies to make a place for their newly launched product in the market. you must have noticed many bloggers and YouTubers posting about their partnership with various brands and asking their customers to go do various tasks to get a chance to win the contest. In addition to this, companies also offer a certain discount if a customer enters the code provided by a specific YouTuber or Blogger. Or you can also organize contests in a traditional way such as organizing a contest in the store and asking customers to participate to stand a chance to win.
If you liked this article, we bet that you will love the Marketing91 Academy, which provides you free access to 10+ marketing courses and 100s of Case studies.