Promotion is an important part of marketing. It's how you get your message out to potential customers and build your brand voice. 2023 is a great time to evaluate the promotional strategies you're currently using and look for new, more effective ways to reach your target audience.
Promotional strategies are the plans and tactics implemented by brands that want to promote themselves in the market and increase their sales, drive more revenue, build brand equity, and build recall for their products and company. The applications of promotion strategies are manifold and they can be used in various methods to achieve different objectives. The best part about promotions is that they are versatile. If you are creative, the sky is the limit.
What is a Promotion Strategy?
A promotion strategy is a set of marketing activities and methods used to increase customer awareness of a product or service, attract new customers, encourage existing customers to purchase additional products or services, and build brand loyalty. It can be used in any type of marketing including digital, print, radio, television, and more.
You are not a marketer if you haven't heard about the four Ps of marketing mix which is the product, price, place, and promotion. In this article, you will learn about the last P – Promotion. Nowadays, promotion has become an integral part of every business.
In present times, companies opt for various techniques and methods to attract customers and convince them to buy their products. Let us understand this better with an example.
Example of a Promotion Strategy-
Just assume you are a marketing manager of a company that manufactures jogging shoes.
You want people to know about the existence of your product and you want that everyone should own at least one pair of jogging shoes manufactured by your company. Now, it is your job to figure out how to make people aware of your plan or how to convince them to buy specifically jogging shoes manufactured by your company only.
Your plan to make this happen will be your promotional strategy to promote your product. There are various components that will influence your promotional strategy. In the next section, you will learn about the various components of a promotional strategy.
Components of Promotional Strategies
1) Budget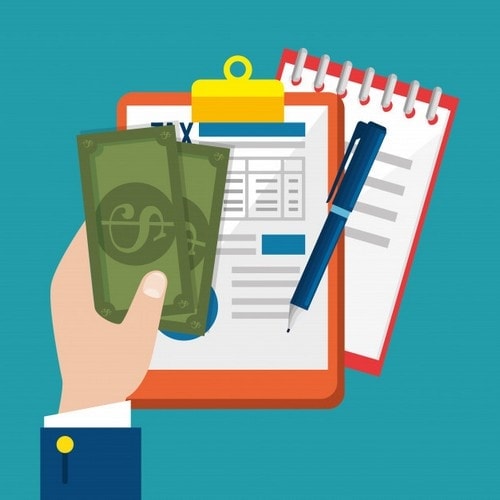 Budget is one of the factors that influence your promotional strategies a lot. Sometimes you have the freedom to decide the budget of your strategy and on other times you will be given a budget by others to plan your promotional strategy. However, whatever the situation is you should know beforehand how much you can invest in promotion to boost the sale of the product.
2) Message
When you are setting your product out in marketing, you require a message that will make your product stand out among other similar products. What are the qualities of your jogging shoes that everyone should have them? It is not an easy task to find the right message for your product. It will require a lot of brainstorming.
3) Target Market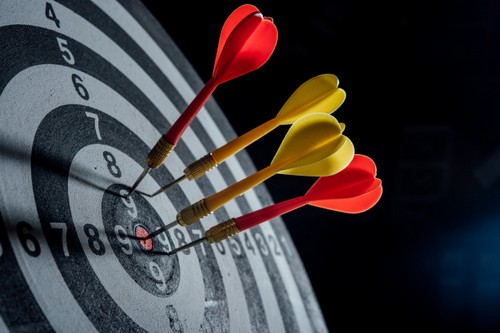 A promotional strategy is incomplete without the target market. whether your product is designed for females or males? of what age? You must decide your target market before setting your product out in the market. if you are sure of your target market your work will become easy to plan your promotional strategy.
4) Strategy
There are various types of marketing strategies that you can opt for to promote your product. You must figure out which type of promotional strategy is going to boost your sales. You can also observe the promotional styles of companies that are selling similar products. for example, you can use the "Push Strategy of "Nestle" which uses high-profile advertising to push its products onto people. Or you can use the promotional strategy of Rolls -Royce, which has built a prestigious brand name that people what to own their car. The promotional strategy used by Rolls Royce is called the "Pull Strategy", where merely the name of your brand will pull customers. Choose your strategy wisely before investing in it.
5 Types Of Promotion Strategies Marketers Can Use
1. Pull Promotion Strategy
The Pull Promotional Strategies is about creating a strong brand name and identity that will attract customers. It generally involves heavy branding efforts such as extensive advertising, PR activities, product placement, and other marketing tactics. The goal of this strategy is to create a need for the product in the minds of consumers, thereby increasing demand.
2. Push Promotion Strategy
The Push Promotion Strategy is about forcefully pushing the product out into the market. It usually involves a heavy focus on sales team efforts, discounts, rebates, and other incentives that encourage customers to buy the product. The goal of this strategy is to increase sales by creating awareness and providing added value for existing customers.
3. Sales Promotion Strategy
The Sales Promotion Strategy is focused on directly making the product available to the customer. This involves direct mail, coupons, loyalty programs, and other promotions that make it easier for customers to purchase your product or service. The goal of this strategy is to increase customer loyalty and usage by offering incentives and discounts.
4. Retail Promotion Strategy
The Retail Promotion Strategy focuses on increasing product visibility in stores. This involves strategies such as merchandising, display solutions, special offers, and more that make customers aware of the product when they are shopping for it. The goal of this strategy is to increase store traffic and sales by making the product more accessible.
5. E-commerce Promotion Strategy
The Ecommerce Promotion Strategy is all about getting your product in front of online customers. This involves strategies such as SEO, social media marketing, display advertising, and more that make customers aware of the product when they are browsing for it. The goal of this strategy is to increase website traffic and sales by making the product more visible on the web.
15 Promotional Strategies for 2023
1) Social Media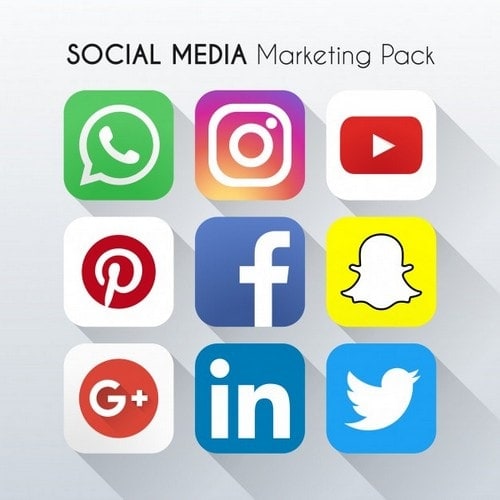 There are various platforms online where you can promote your products and can reach a huge number of audiences. There is hardly any person who is not using either Facebook or Instagram. By using this platform, you can make people aware of your product.
You can talk about its uses and how it is essential for them. In addition to this, you can show people how your product is better than other similar products. Unlike other promotional strategies which are blindly pushing their product on everyone. You can make sure that your product has reachability to your potential customers who have a high chance to get converted. if you don't believe me.
Just go and open your Facebook app. You will understand what I am trying to say. There is a 90% chance that you will find the advertisement for "Zomato" offering you a 50% discount on your first order. If you are either feeling hungry or it is 12 pm (lunchtime).
2) Content Marketing & SEO
Content marketing and SEO are one of the most effective yet underrated promotional strategies for e-commerce businesses. By using content marketing, you can make sure that your product is placed in front of people who have a high chance to buy it.
You can also target certain age groups or geolocation depending on your product-market fit. Moreover, if you want to increase the visibility of your product on search engines, SEO can help you rank higher in the relevant searches. You need to do proper keyword research so that you can understand what terms people are using while searching for a product similar to yours.
3) Mail Order Marketing
Just think that your company is still breathing just because of your customers. Once customers have used your product and liked it, there are chances that they are going to be connected with you for a long time. Therefore, don't make a mistake to overlook these customers.
You can ask them to share their personal details in exchange for free gifts or services. You can use that information to promote your product in a new market where people are totally unaware of the existence of your product.
4) Paid Advertising
One of the most popular yet costly promotional strategies, paid advertising is a great way to create brand awareness for your e-commerce business. You can use Google Ads or Facebook Ads to target potential customers who are more likely to buy your product.
However, you need to plan and decide which type of ads you are going to use in order to get maximum ROI from your campaigns. Additionally, if you are targeting a certain age group or geolocation, you can use the right keywords to display your ad in front of them.
5) Free Product and sample Giveaways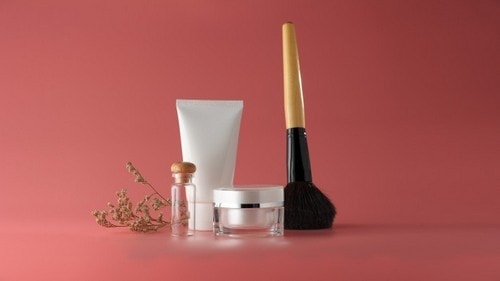 This promotional strategy is used by both small as well as powerful companies. By using this strategy, you can boost the sale of your product instantly. This strategy is mostly adopted by food or cosmetic companies. They provide a sample of their products free of cost and make people try new products.
You must have noticed a small counter of some brand in a shopping mall that gives away samples of products to every passer-by or sometimes they ask for personal details like an email address from people whom they are giving free samples. Later you can use this information to promote your product.
6) Customer Referral Incentive Program
This promotional strategy will use your current customers and encourage them to refer your products or services to their families and friends. You can offer them gifts or discounts on their next purchase in exchange for their referral. For example, many e-commerce companies run the "Customer Incentive Referral Program" to increase their customer base using their existing customers. this strategy is far less expensive than the traditional style of advertising.
7) Point of Sale Promotion and End Marketing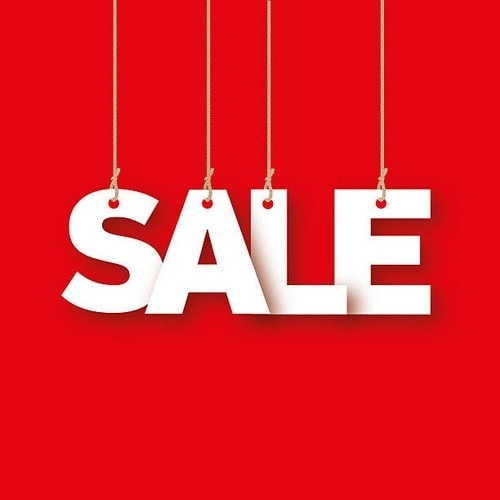 In stores, products are displayed strategically so that they come first in the eyes of customers as soon as they enter the store. Stores do this for two reasons convenience and impulse.
Many times, you have noticed a rack displaying attractive offers on a certain product, or many products are displayed near the aisle of the store. There are reasons why stores do this. They do this either to boost the sale of the product or when they want their stock moving. This strategy makes people buy certain products impulsively while they wait for their turn to check out.
8) Customer Loyalty Program
This is another promotional strategy that many companies use to reward their most loyal customers. Loyalty programs are a great way to turn one-time customers into regular buyers or even regulars into brand ambassadors.
Companies offer loyalty points or discount coupons on future purchases as an incentive for the people who keep coming back to make further purchases. This strategy not only encourages people to come back and shop but also helps companies build long-term relationships with their customers. Loyalty programs can be great tools to retain customers in the long run as well as create brand loyalty among them.
9) Influencer Marketing
Influencer marketing is one of the most effective direct marketing promotion strategies out there. It involves partnering up with influential people on social media platforms to promote and endorse your brand. Companies are often ready to pay influencers a fee or free product samples for their endorsements.
This strategy is becoming increasingly popular among businesses because it gives them access to a wider audience, and influencers have the power to influence people's behaviors and decisions through their posts.
10) Branded Promotional Gifts
This is an effective strategy used by many companies to promote their brand. In this strategy, rather than handing out the business card they print the business name, logo, and contact information on a functional gift. For example, companies in Japan distribute millions of napkins with their brand's name printed on its envelope.
The logic behind doing this is that people usually discard business cards without even looking at them, however, a napkin is a useful thing people don't throw it away and there is a high chance that it will stay with the person it is handed to, for a longer period of time. This is also the best way to keep your customers happy because people love getting free gifts and a happy customer will definitely bring you more business.
11) Causes and Charity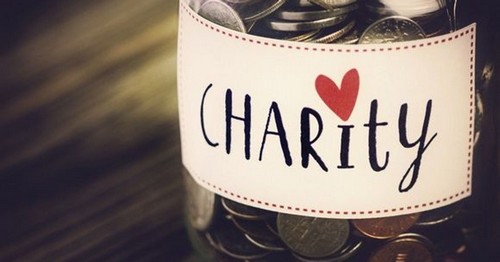 People want to connect with those companies which are giving back to society along with providing excellent services. Therefore, many small, as well as powerful companies, use this strategy to strengthen their customer base.
To do this, you need to tie up with some charity organization or an NGO and then you can advertise your initiative on your social media handles, website, and in your stores so that people become aware of it and will buy your products to do their bit for the society.
A classic example of this promotional strategy used by a stationery company "Classmate". A classmate tells their buyers that they will pay "one rupee" for the education of unprivileged children for every product bought by you. This strategy makes the use of emotions of human beings to boost sales. There is no harm to give a try to this strategy.
12) After-Sale Customer Survey
Reaching your customers through telephonic calls or emails or text messages to know about their experience shopping with you does three jobs: 1. It makes your customers believe that you care for them. 2. It opens the doors for promotional activities. 3. Your customer feedback can help you to improve your business.
During the conversation, you can also educate your customers about the ongoing or upcoming offers on your products and if they are happy with your services then you can politely ask them to give a positive review online. It will improve the image of your business.
13) Customer's Appreciation Events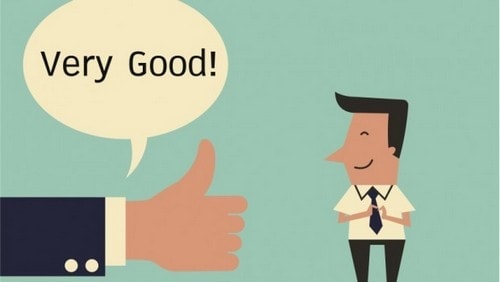 This type of strategy involves throwing a small party for your customers. this small gesture will not cost you as much as fancy advertisements will cost you, but it will definitely improve the loyalty of customers toward your brand. You can also organize small competitions where you can provide gift hampers to the winner or you can also give them a discount on their next purchase.
To make this kind of event more attractive you can also offer food items like pizza, soft drinks or some other snacks. This will attract customers to your store. Make sure to display products that you want to promote strategically so that it comes into the eyes of people.
14) Throwing contests for promotion
This type of promotional strategy is quite frequently used by companies to make a place for their newly launched product in the market. you must have noticed many bloggers and YouTubers posting about their partnerships with various brands and asking their customers to go do various tasks to get a chance to win the contest.
In addition to this, companies also offer a certain discount if a customer enters the code provided by a specific YouTuber or Blogger. Or you can also organize contests in a traditional way such as organizing a contest in the store and asking customers to participate to stand a chance to win.
15) Event sponsoring
Event sponsorship is a great way to promote your products. You can sponsor events such as music concerts or fashion shows in order to reach out to a larger audience. The best thing about event sponsoring is that you will get an opportunity to attract the attention of thousands of people in one go.
Apart from this, you can also use this strategy for the promotion of your services. You can organize an event or sponsor an existing one in order to create brand awareness and increase customer loyalty. This will not only help you build a good reputation but also generate more leads for your business.
Here is a video by Marketing91 on Promotional Strategies.
What Steps Go Into Making a Promotion Strategy?
Identify your target audience to develop personalized promotional strategies.
Establish your budget for promotional activities.
Set clear goals and objectives for the promotions campaign.
Decide on which channels (TV, radio, print, digital, word-of-mouth marketing, etc.) you want to promote your product/service.
Create powerful ads and content that appeal to potential customers
Measure and track performance and customer satisfaction with analytics tools.
Adjust your strategies to maximize success.
Track customer feedback and use it to make further improvements in the promotion strategy.
Leverage new technologies for better outreach and more accurate predictions of consumer behavior.
Promotion Strategy vs. Marketing Strategy
While a marketing strategy is a broader plan formulated to achieve overall business objectives, a promotion strategy is a component of this, focusing specifically on tactics to increase visibility and awareness of the product or service by using right marketing channels.
So, a marketing strategy is an overall plan to increase customers and sales, while a promotion strategy is a specific plan that outlines how you will achieve that.
What are the Roles of Promotion Strategies in Marketing?
Promotional strategies are an integral part of any marketing plan. They can help you to –
Increase brand awareness among your target audience
Enhance customer loyalty and credibility
Generate leads for more sales
Demonstrate the advantages of your products and services compared to your competitors
Create a unified brand voice across different channels, such as social media, email, and print
Increase customer engagement with your product or service.
Finally, promotion strategies are a great way to measure the success of your marketing campaigns. By tracking how customers respond to different promotions and channels, you can adjust your approach in order to maximize results. This will help you get the most out of every marketing dollar.
Liked this post? Check out the complete series on Marketing