Marketing goals are the specified aims that any company wants to achieve via its marketing strategy and efforts. Examples of these goals include creating brand awareness, establishing thought leadership, generating marketing qualified leads, improving brand engagement, increasing the quality and quantity of leads, etc.
What are Marketing Goals?
Definition – Marketing goals are defined as numerous objectives and growth-driven benchmarks that a company aims to achieve by making marketing strategies. A marketing goal is also understood as a marketing objective that provides clarity to a marketer to focus on what is essential and what is unnecessary.
For example, a digital marketing campaign can have marketing goals like increasing website traffic, growing email lists, gaining more social media followers, converting target audiences, etc. Setting marketing goals give direction to a company's marketing efforts. As per research, marketers who set goals are 376% more successful than those who did not have set goals.
Goals are an essential part of the marketing plan. Marketers often opt to set SMART goals. SMART mnemonic acts as a guide for setting smart goals. Here is what SMART stands for:
SMART Marketing Goals
S for Specific
The goal should be specified and defined. It eliminates confusion and increases accountability and responsibility.
M for Measurable
Measurable goals make it easy for a company to track its progress. Marketing goals for a business should be measurable to check if it is offering the expected results or not.
A for Attainable/Achievable
Realistic goals are always achievable. It is pointless to set unattainable goals as it demoralizes workers as efforts do not result in rewards.
R for Relevant
Relevant goals have a real benefit attached to them. It should be in line with the vision and objective of the company. Goals that matter to the organization are relevant to its growth and development.
T for Time-Bound
Setting time-bound goals with clear deadlines put a clock on it. A company must achieve these goals within a certain period. Otherwise, setting goals does not amount to much.
These SMART goals give a marketer a framework for how to plan their marketing strategies. It allows them to maximize their successes. Without goals, people in an organization would work aimlessly. Here is a list of different types of SMART marketing goals-
List of Common Marketing Goals
Some of the common marketing goals that businesses want to accomplish by using a marketing strategy-
Increasing sales
Generating leads (or opportunities)
Acquiring new customers
Reducing churn (or retain customers)
Up-selling and cross-selling
Improving awareness
Increasing customer satisfaction
Launching a new product or solution
Re-branding or re-positioning
Increasing web traffic
Refining go-to-market strategy
Launching a new initiative, etc
In addition to these marketing goals, there are some other specific goals that set marketing on the web i.e. digital marketing. Let us have a look at those online marketing goals here and now-
10 Digital Marketing Goals
Some of the common online marketing goals whose accomplishments decide the success of the businesses on the web are-
Building brand awareness
Ranking higher in search results
Increasing website traffic
Establishing authority in your industry
Boosting brand engagement
Generating qualified leads
Converting users
Increasing revenue
Improving customer lifetime value (CLV)
Making smarter business decisions with marketing data
Examples of Marketing Goals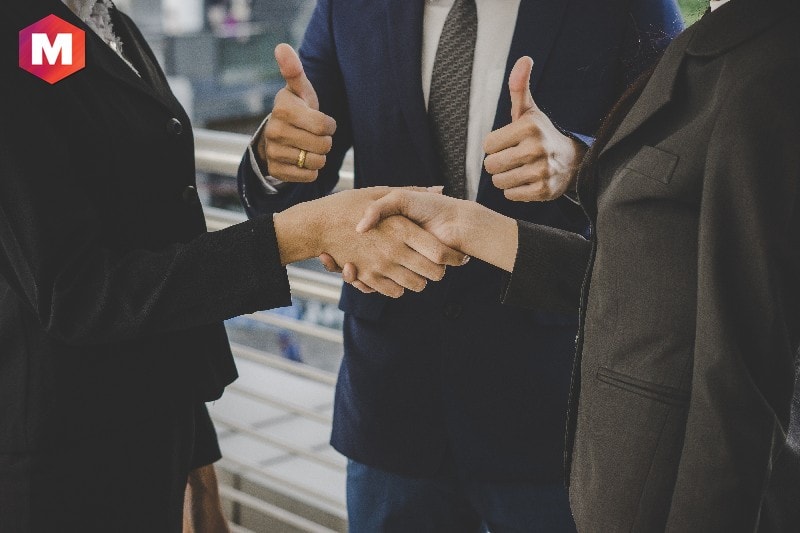 Let us have a look at different examples of marketing goals-
1. Lead Generation Goals
Creating targeted content, running PPC campaigns, following through email marketing and outreach are the everyday tasks of marketers focused on generating leads. Lead generation is a crucial part of any business as it focuses on increasing revenue.
The goal of lead generation is to find quality leads and convert them into revenue for the company. The SMART lead generation goal would be similar in this respect. For example, increasing MQLs by 10% via a targeted email marketing campaign by the end of Q2.
2. Customer Acquisition Goals
A quality lead becomes a paying customer via the efforts of a marketer focused on customer acquisition. As a result, the customer acquisition goal looks like this:
Convert five quality leads per month into buyers of ABC products to generate XYZ amount of revenue can be an example of such marketing goals. Increasing conversion rates for the coming quarter by posting targeted content aimed at these leads is also an example of an effective marketing goal.
3. Content Marketing Goals
Content Marketers are constantly tasked with planning posts, writing blogs, creating effective CTAs, while promoting their content on multiple channels.
An example of a SMART content marketing goal is like increasing the website traffic by 50% over the next six months by creating four engaging posts per week. Another example can be optimizing CTR by 10% in a year by redesigning all the blog content CTAs.
4. SEO Goals
Search engine optimization's prime focus is on increasing a website's visibility in the search engine rankings. It is done by optimizing pages for search engines, linking building, and identifying crawl issues. When setting SEO goals, a marketer focuses on increasing traffic and lead generation. These are, of course, the goals of undertaking SEO efforts.
A SMART SEO goal would look like improving site rank from 20th to 10th for the keyword "Market Share" in organic search results by the end of this month. Obtaining 30 backlinks by the end of this month via link building email campaign can also be an SEO goal.
5.  Social Media Marketing Goals
Social media marketing is wildly exciting yet challenging. A social media marketer works on publishing content regularly on various social media platforms. The end goal is to increase brand awareness and generate quality links. This should be emulated in the SMART social media marketing goal as well.
A SMART social media marketing goal would look like increasing the Instagram engagement rate from 3% to 6% by the end of this month via publishing two short videos, two high-quality images, and one informative video and or post weekly.
6. Customer Loyalty Goals
Making a sale does not lead to the end of the marketing process. Acquiring customers is no longer enough. Focusing on customer retention is more important than gaining new customers. This is because it increases revenue, and your customer can potentially become promoters and marketers for your brand.
A customer loyalty goal might look like boosting customer retention rate by 7% by the end of the year through implementing upselling and cross-selling strategies. Increasing the referral rate by 9% by increasing the net promoter score by 2 points by the end of the year.
KPIs to Measure Marketing Goals
Once marketing goals are set, it is essential to track the accomplishment of these goals. That is the objective of setting SMART goals. Analyzing your performance is a great way to differentiate between what works and what does not.
The following metrics or KPIs help marketers track their performance:
1. Lead generation
There are multiple ways for a firm to measure its lead generation. This depends on the organization's goals and how they choose to determine which metric best suits its marketing objectives.
What is the cumulative number of charges brought in by the company
What is the percentage increase in generating leads in comparison to the previous timelines.
What is the total amount of money spent by a firm to obtain new information.
What is the percentage of leads that have visited a firm's website and completed the desired goal.
2. Acquisition of new customers
These KPIs will help you track if your marketing strategy is helping you acquire new customers or not-
The number of new consumers 
What is the summation of new consumers acquired by the firm.
What is the percentage of new consumers added in comparison to previous timelines.
What is the amount spent by a company to acquire new consumers.
What is the percentage of leads that have now become paying consumers of the company.
3. Engagement on social media
A firm may utilize KPIs while getting involved in digital strategies as it correlates to social media and its performance. This can be done by –
Growth or increase in the number of followers 
The total number of new followers gained by a firm in a defined period.
What is the total number of times when a follower or fan has shared a firm's content with others.
What is the total number of comments a content posted by the firm receives
How many the company generated leads via its content or social campaigns.
Traffic invited to the website through sources linked to different social media 
The total percentage of traffic that was attracted to your page is mentioned by different social media sites.
4. The lifetime value of a customer
Any marketer knows that it is essential to prepare for the long run. Short-term marketing objectives keep the current customer base happy but do not ensure repeat purchases. The following metrics should be considered when determining the lifetime value of a customer:
The number of repeat clients
This refers to the number of customers that are frequent shoppers of the brand.
This is an essential metric as it determines the percentage of customers who return to your store in order to purchase something again,
Lifetime Spend of customers
This is the average customer spend over the lifetime.
5. Other KPIs to track
Some of the other metrics that are also crucial for measuring the effectiveness of a market strategy such as-
Marketers should track the number of new prospect calls, number of closing calls, contracts sent, new contracts signed conversion
To measure the SEO status of a campaign, you should track Alexa rank, total organic traffic, the total number of keywords the website ranks for, number of keywords in the top 3 positions, number of leads generated from organic search
For this, tracking of the customer making a purchase, visitor signing up for a free trial, audience clicking on a link in an email
For checking site metrics, tracking of sessions, unique visitors, bounce rate, page views per visit, time on site should occur
Tools to Track Marketing Goals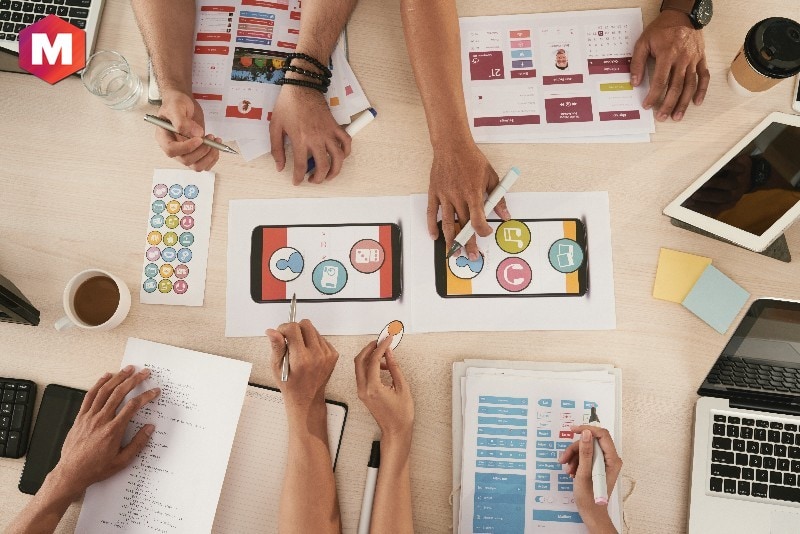 Some of the tools that can help in tracking the accomplishment of marketing goals are-
1. Marketing Software
Marketing software is a tool used by marketers to execute their campaigns successfully. Finding the company's niche and target market to converting leads to sales helps a company with all possible marketing goals.
Apart from helping a company achieve its goals, it also tracks its progress in the process. It streamlines all marketing and sales objectives. This makes it easy to track various metrics and KPIs that are significant to its growth trajectory. Many software offers companies the option to create their metrics to track their progress.
2. Real-Time Business Dashboards
Real-Time Business Dashboards streamlines company-wide communication. This is because everyone in the company, and not just the marketing team, is updated regularly. Continuous progress reports help everyone in the company to understand how their efforts are leading them closer to the set goals.
This metric provides an at-a-glance review of the progress, KPIs, performance, which is easy for everyone to understand. This keeps employees focused as they receive a constant reminder of their performance and efficiency. It acts as a daily motivator for a business and its employees to continue working hard and achieving set goals.
3. Excel Spreadsheets
An excel spreadsheet is a simple alternative to any software or dashboard. Even though it is simpler to understand, it is a tedious and not ideal option as it increases manual work. Based on Excel's level of knowledge and expertise, it is easy to track performance and progress.
Keeping this spreadsheet continuously updated helps streamline communication. Excel may be more tedious, but it can easily support all the information in an easy-to-understand manner available to all employees within the organization if done rightly.
Conclusion!
All in all, it is clear that marketing goals are the key objectives and performance-based benchmarks that marketers need to accomplish with a well-defined marketing strategy for the set of the target audience.
Businesses should not only have well-defined marketing goals but should also measure the progress by using the aforementioned metrics and tools.
Liked this post? Check out the complete series on Marketing