Green marketing is a category of marketing where products and services are promoted on the basis of their environmental benefits. It aims to promote sustainable practices and emphasize the need for responsible consumption. A green marketing strategy is associated with the marketing of eco-friendly products which are not harmful to the environment.
Green marketing is beneficial for both businesses and consumers as it helps create an environment that works towards sustainability, conservation of resources, and reducing environmental impact. Businesses stand to gain from green marketing because it can help improve their public image, increase customer loyalty, and enhance brand recognition.
What is Green Marketing?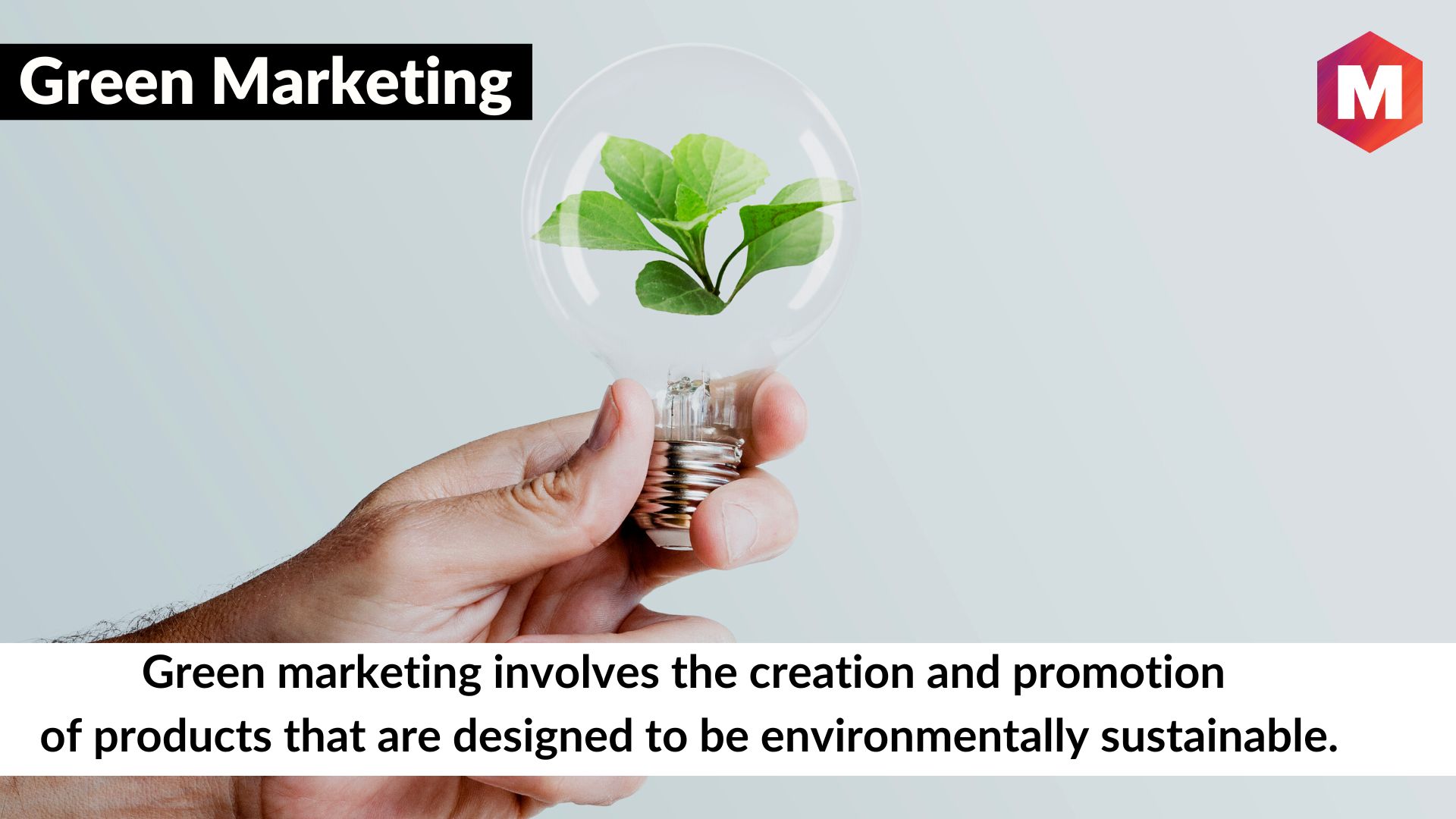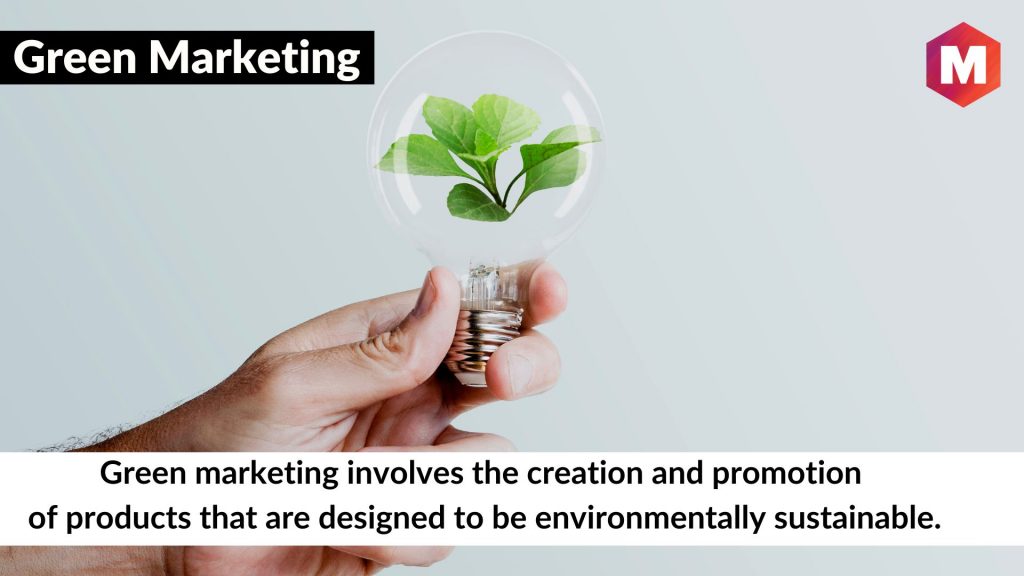 Green marketing involves the creation and promotion of products that are designed to be environmentally sustainable. It is a unique category of marketing in which products are promoted based on their environmental benefits. The purpose of using the word "Green" is that the production of products is done without causing any damage to the environment, and also ingredients and packaging of products are environmental-friendly.
An example of green marketing is the use of reusable shopping bags. By promoting the use of reusable shopping bags, businesses are encouraging customers to help reduce their environmental impact and contribute towards sustainability initiatives.
Importance of Green Marketing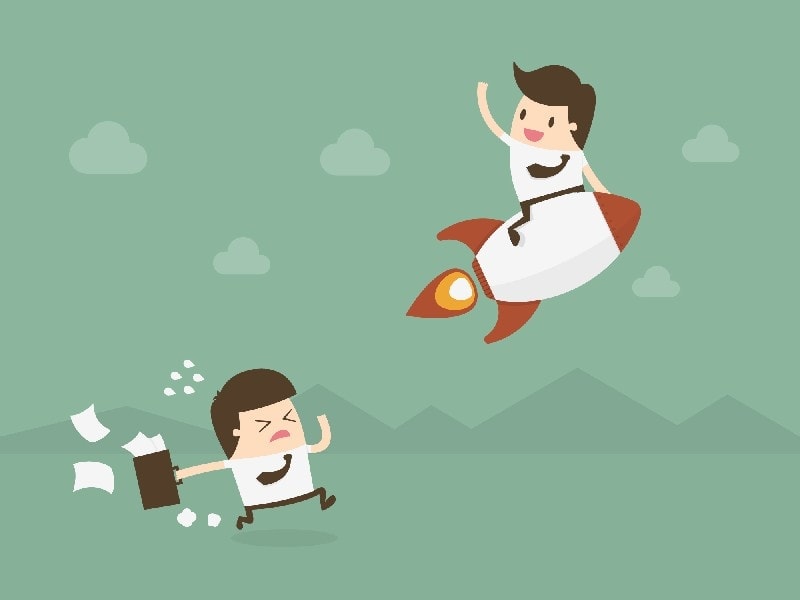 The followings are the importance of this marketing.
Green marketing helps in making the Earth a healthy and beautiful planet. If we don't adopt green methods, then we will not be living in the right place for future generations to live.
Green marketing helps in reducing the use of plastic and plastic-based products. Plastic is not suitable for our earth as it is non-biodegradable. That means one piece of plastic is going to stay on Earth forever. Just think if people keep using plastic as they use it now, then there will be piles of plastic all around. We will get to see oceans and forests full of plastic rather than the beauty of nature.
People demand natural and eco-friendly products. If you want to stay in business for a long time, then it is advisable for you to start adopting eco-friendly methods.
You will get a competitive edge over your competitors.
the credibility of your organization will improve, and you can expand your business in foreign lands.
Why Green Marketing is Growing?
The green marketing term was first introduced in the late 1980s and early 1990s when industries started showing concern towards the environment in order to attract customers. And in the present times, green marketing has become one of the most popularly used methods of marketing because of the degrading condition of the environment and climate change. With green marketing campaigns, companies show that they are concerned about the environment and are doing their bit to save the environment.
Green marketing is not only limited to advertising, but it consists of various things such as the production of eco-friendly products, using sustainable business practices, using eco-friendly packaging, and creating a marketing campaign that talks about the environment-friendly features of the products. Making all of these changes makes green marketing an expensive type of marketing.
As per U.S. National Marketing Institute, a significant majority of consumers (80%) are actively interested in green marketing, and a notable portion (over 17%) are highly engaged. These highly engaged consumers belong to a specific demographic called LOHAS or lifestyles of health and sustainability.
This community is dedicated to embracing sustainable living, and passionately supporting environmental initiatives. They're a well-educated and affluent group, leading the way in green product consumption and influencing others to follow suit!
How Green Marketing Works
To implement an effective green marketing strategy, it is crucial to follow a series of steps. These steps can serve as a roadmap for creating eco-friendly products and promoting them in a way that resonates with a growing environmentally-conscious consumer base.
So, the steps around which a green marketing campaign would work –
Identify your target market
Develop eco-friendly products or services
Communicate your green initiatives
Employ sustainable business practices
Evaluate and refine your strategy regularly
Examples of Green Marketing
1. Starbucks' marketing campaign
Starbucks is one of the few companies which not only adopted but also remained committed to using environment-friendly methods to conduct their business and to attract consumers. Starbucks uses solar energy in its stores to minimize the use of electricity.
In addition to this, they have been committed to using responsible building materials in their stores to reduce their carbon footprint. One of their most popular Facebook campaigns was to urge people to join their campaign to plant trees and paint streets for the sake of the streets.
That campaign became very popular and was appreciated by people everywhere. At present, they are working on using recyclable cups in order to reduce the waste created by them.
2. Apple's marketing initiative
In 2019, when Apple launched its new MacBook Air and MacBook Mini. They made the announcement that these products were created by using 100% recycled aluminum. This year their slogan was, "Truly Innovative products leave their mark on the world but not on the planet."
The meaning of this statement is that they are making efforts to reduce the waste of electronics produced by them and to develop new products. In addition to this, Apple uses materials and chemicals in its products, which are not only safe for the person who uses them but are also safe for the environment.
For example, the claim to minimize exposure to nickel-metal, which can become the reason for allergic reactions. Apple has a long way to go to adopt green methods, but it has already come a long way ahead.
3. Johnson & Johnson's marketing initiative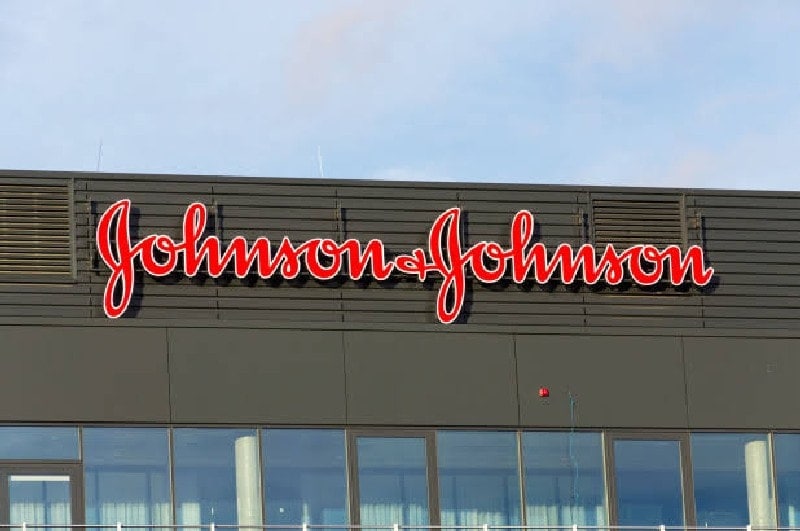 Johnson & Johnson is a well-known company of Band-aid and baby products. It is also famously known for its efforts to establish internal environmental-friendly practices in which they provide on-the-job training to their employees for adopting environmental-friendly practices.
The company has set a goal for the reduction of carbon emissions by 20% by 2020 and to maximize product recycling. They are so sure of their initiative that people can track their progress online on their official website.
The company has gained recognition and honor because of its efforts to minimize waste and save energy. Johnson & Johnson's company is an inspiration for many other companies.
4. IKEA marketing campaign
IKEA is a Swedish furniture brand that has established its own strategy for environment-friendly practices named "People & Planet Positive". IKEA offers its customers stylish furniture at affordable prices along with sustainability.
IKEA makes use of solar energy in 90% of its stores in the United States of America. They deliver products in flat packing, which customers are required to assemble later. Along with this, they are also investing in wind energy for the production of electricity.
5. Unilever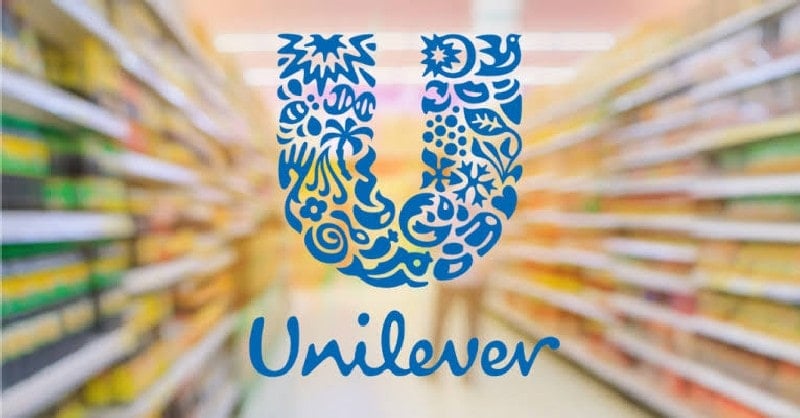 Unilever, one of the giant companies around the world, has made green investments and made a sustainable living plan an essential part of its programs. The company is making changes to save energy, and water, and to reduce waste.
The CEO of the company won the Champion of Earth award in 2015 for their green efforts.
Green Marketing Strategies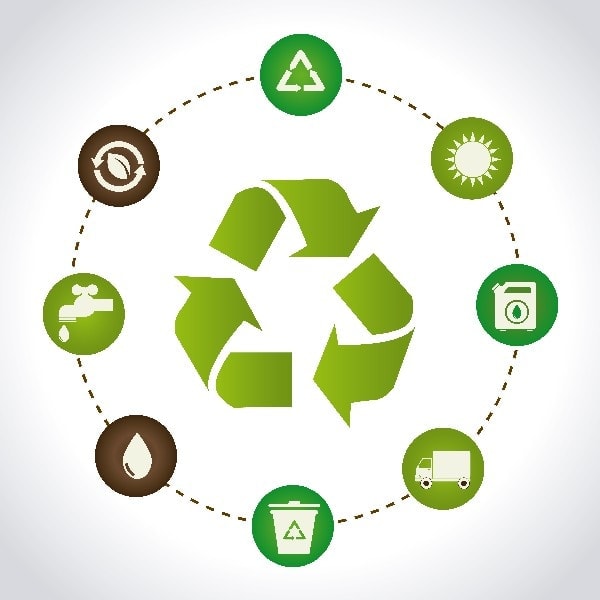 1. Make people part of your marketing
People feel associated and valued when you make them part of your campaign. Therefore, announce your plan and ask people to participate in your campaign. For example, Starbucks took the help of the Facebook social media platform to invite people to join in their campaign to plant trees and paint streets.
Starbucks ' campaign is one of the most successful campaigns where they involved people in marketing their ideology. The campaign was so successful that along with making plant earth a better place to live company also gained appreciation and credibility.
If you are also planning to adopt the methods, then this could be one of the best strategies. This strategy would not require you to make changes in your production process immediately, but you can gain popularity and credibility fast.
2. Share your marketing progress with people
Going green can't happen overnight. It requires you to take baby steps to reach your goal. Then why not share your plan and your progress with people, so that they can also know that you do what you preach?
To do this, you are required to choose areas where you want to make changes and decide the duration in which you are expected to achieve your goal. Then share your plan with people on your social media platforms and your official website and update people about your progress on a regular basis.
You can take an idea from the campaign of Johnson & Johnson to build your strategy.
3. Recycle marketing strategy
Recycling is one of the best and most cost-effective strategies of green marketing. Many big companies like Apple have adopted recycling to enhance their credibility. The meaning of recycling is to reuse the material. Recycling helps in reducing the carbon footprint on the earth and also helps in reducing waste on the planet.
You can ask your customers to return broken and unused products and recycle them into brand-new products. Like Apple buy used devices from their customers and in return, give them a discount on new product and recycle the material of old products to build new products.
4. Use renewable energy
Making use of renewable energy is not only cost-effective but also helps you save non-renewable resources. You can plant solar panels on the roofs of your stores to produce solar energy and can also invest in wind energy.
5. Packaging
In modern times, when everything is sold online, using eco-friendly packaging to reduce paper waste and plastic use is also an excellent strategy. Moreover, it will also help in building a positive image of your company in the eyes of your customers.
6. Partner with organizations that hold the same beliefs
Associating with organizations that hold the same beliefs is also a strategy. You can get into a partnership with an NGO that provides education to underprivileged children.
In order to support their cause, you can collect donations from your customers for the initiative by sponsoring an event to spread awareness about green methods. This will also help in building a positive image of your organization.
Benefits of Green Marketing Initiatives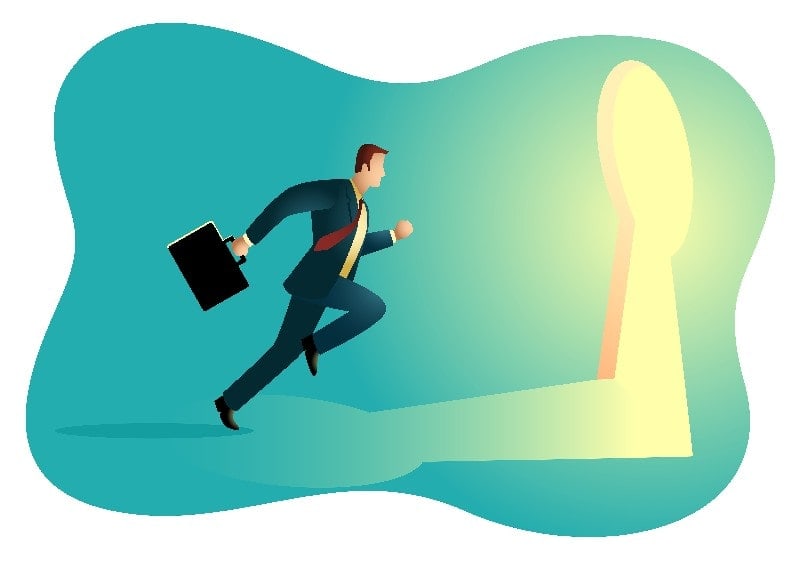 1. Improves credibility: The first and most important benefit is the improved credibility of the organization. An organization needs to have an excellent image to draw profits in the long run. A company with a positive vision in the market will not only attract more customers but also attract business partners who value its credibility. If you, as an organization looking for methods to improve the credibility of your organization, then using green marketing is the best option for you.
2. An opportunity to enter a new market: It opens a new market segment for the organization. In order to produce and sell green products, companies are required to make changes in their production process, replace the material used in production with eco-friendly material, and are required to opt for environmental-friendly packaging for the products. The green market is quite a new market with less competition. You get an opportunity to enter a new market by adopting green marketing methods.
3. Long-term growth: Opting for eco-friendly methods might be expensive initially, but it is worth it for long-term growth. Green marketing is a good option for long-term growth. Because in the present times, more and more people prefer eco-friendly products, and their number is going to increase in the future.
4. Offers a Competitive Edge: Not every company can offer to turn into an eco-friendly company and change their processes into eco-friendly processes. Your organization will get a competitive advantage over all those organizations if you decide to opt for the methods.
5. More room for innovation: When you choose to adopt green marketing, then you are required to recreate your production process and change your raw material with eco-friendly raw materials. This provides you an opportunity to innovate your product. Moreover, along with delivering eco-friendly benefits, you can also offer other benefits to your customers, which will be the cherry on the top of the cake.
6. More profit: Eco-friendly methods are expensive, and thus it is ok for you to increase the price of your products. People don't mind paying a little extra as long as they are getting the right quality product and the satisfaction of doing their part to protect the environment. Your initial cost of adopting green methods can be recovered in the initial few years. You will generate more profit than your competitors as people now prefer to buy environment-friendly products.
7. Good for the environment: The last benefit where the money is not concerned is the benefit of satisfaction that you will get by saving your environment. You will be leaving a better place for your coming generations to live. Your small effort can do huge. Therefore, if you haven't yet adopted green methods, then it is still not too late to do so.
Best Green Marketing Practices
You must not only adopt green methods but also have to spread the word about it. There are multiple ways you can do this. Some environmentally-conscious business practices are-
1. Educate customers: Educate customers about eco-friendly and sustainable products to drive purchases. Highlight the importance of consuming sustainable products and provide evidence. Empower customers to make informed choices for a better future.
2. Use social media: Social media platforms are a great way to spread the message about green products to a wide audience. Post informative content, launch campaigns, and interact with customers in real-time.
3. Collaborate with influencers: You can collaborate with influencers on social media who have already built an eco-friendly image for their brand. Ask them to promote your green products and this will help your brand reach a wider audience.
4. Use trustworthy certifications: Make sure you use trustable eco-friendly labels and certifications to gain customer confidence in the green products you sell. Labels like Energy Star, USDA Organic, and Fair Trade are examples of trusted environmental certifications.
5. Participate in events: Get involved in conferences, trade shows, exhibitions, and other events that promote green marketing. This will help you reach out to a larger audience and increase brand awareness about your green marketing efforts.
Companies That Use Green Marketing in 2023
Some of the companies that are paying heed to environmental sustainability in 2023 and targeting environmentally conscious consumers quite effectively. So, let's go through some of them:
1. Patagonia: Patagonia is a company that has been actively involved in the green marketing movement. All their products are made from sustainable materials and they even encourage customers to repair rather than replace their items whenever possible.
2. Tesla: Tesla is another electric car maker that has strongly adopted eco-friendly practices. Their cars have a low environmental impact, and they are often seen as an example of green marketing done right.
3. Ikea: Ikea's mission is to create a better everyday life for its customers and the planet. They have pledged to become climate positive, and their green marketing efforts are focused on promoting sustainable products that use less energy and resources.
4. Timberland: Timberland is a company that has embraced green marketing by making its products from sustainable materials and using only eco-friendly production processes. They also have a transparent supply chain and are dedicated to reducing their carbon footprint.
5. Levi's: Levi's is another company that has adopted green marketing efforts. They have made it their goal to reduce water consumption, use sustainable materials, and promote eco-friendly practices in the production of their jeans
6. BMW: BMW is a car maker that has embraced green marketing. With its innovative approach, the BMW Group is relentlessly shaping the future and propelling sustainability forward.
FAQs
What is green marketing?
Green marketing refers to the promotion and advertisement of products or services based on their environmental benefits. These products or services may be environmentally friendly themselves or produced and packaged in an environmentally friendly way like recycled materials.
How do companies benefit from green marketing?
Companies benefit from green marketing by appealing to environmentally-conscious consumers, improving their brand image, and demonstrating social responsibility. In addition, green practices can lead to cost savings in production processes.
Can green marketing influence consumer buying behavior?
Yes, green marketing can strongly influence consumer buying behavior. With increasing awareness about environmental issues, a growing number of consumers prefer to purchase goods and services from businesses that demonstrate a commitment to sustainability.
Liked this post? Check out the complete series on Marketing