While competition can be intense, we often overlook the many advantages it brings. It not only encourages us to hone our skills and strive for excellence but also helps drive down prices while increasing customer choice. Competition is essential to ensure create a healthy business environment and give everyone an equal chance at success.
Running a business in a competitive market empowers companies to strive for perfection while maintaining their competitive edge. By stimulating businesses to be creative, embrace new practices and innovative technologies, and devise ways that set them apart from others, this environment gives firms an incentive to stay ahead.
Advantages of Competition
When there's competition in the labor market, employers and employees both come out ahead. Innovation is heightened, wages for workers are improved, and job security increases–the benefits of competitive employment markets don't stop there!
Additionally, these markets become more productive as companies can identify top talent at a cost-effective rate. Competition makes for an efficient marketplace overall.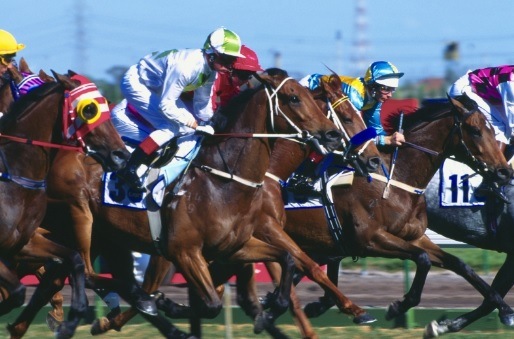 Therefore, let us now delve deep into why Competition is good practice for business-
1) Awareness & Market penetration –
Competition optimizes awareness in the target market. Once there was a multitude of competitors in the mineral water industry, awareness and demand for this product skyrocketed. After all, why would we want one option when there are many more choices? Before multiple players entered the market, bottled water was hardly sought after – but now it's an essential commodity!
Consequently, many people opted for bottled water as opposed to tap water in the area – even if it was of superior quality. In a highly competitive market, the idea of digital television and social networking took off due to its immense popularity.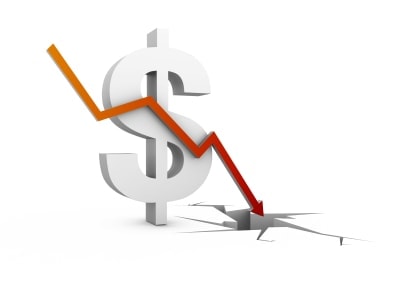 When Myspace emerged in the early days, it was one of the few competitors. However, nowadays people are increasingly turning to platforms such as Facebook, Instagram, Pinterest, and Snapchat for their needs – showcasing just how popular these products have become! Competitive dynamics enable in using of the true value of market power to optimize and win the market share and boost the penetration of more customers.
2) Higher quality at the same prices –
Impelling companies to outperform each other, the competition encourages the development of superior goods and services at accessible costs. Companies unable or unwilling to innovate will be inevitably edged out; this beneficial cycle leads consumers to save money while enjoying improved quality products and services.
More competition results in better prices for the same products and services. Apple and Samsung are engaged in fierce competition to provide customers with the best phones on the market, all while keeping their prices competitive.
As a result, consumers can benefit from a range of high-quality products at attainable price points. This type of rivalry has ensured that buyers receive top-notch devices without having to break the bank!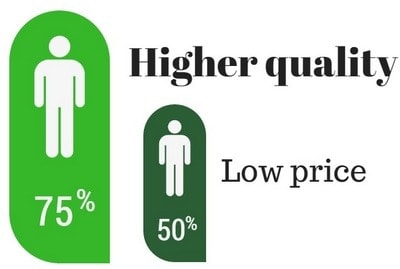 3) Consumption increases 
The presence of competition can be a great thing for businesses, pushing them to increase quality and reduce prices. Not only does this foster more sales and better customer experiences, but it also encourages additional purchases when those products become more affordable.
The reason behind this is the strong market penetration, superior quality, and more significantly, products in the competition are offered at lower prices in a way that people could afford. When you are setting prices for your products or services, competitive pricing is fundamental as it involves pricing based on rival companies' offerings.
Low-cost pricing yields vast consumption levels, influencing the bottom line and profit margin. People are more inclined to purchase a product when it becomes an accepted social norm, proving that even small savings count for something!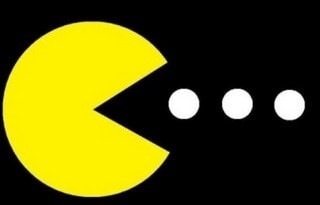 4) Differentiation & Innovation 
With competitors in the mix, each entity strives to compete and stand out from the rest. This often results in better-developed products, faster product upgrades, and innovation that further expands the market size. The competitive landscape genuinely boosts consumer options for a win-win situation.
The Mobile and Smartphone market saw the same outcome. Back in 1990, hardly anyone owned a mobile phone; however, as they developed thanks to Nokia's innovations, penetration levels grew rapidly.
After their success, Apple released high-end touch phones such as the iconic iPhones, which generated a massive demand for smartphones. Samsung reacted quickly and tenaciously by differentiating its products through constant upgrades and new releases each month.
This rivalry between the two tech behemoths has persisted until this day, but there is no denying how much they have both contributed towards shaping today's ever-growing smartphone market!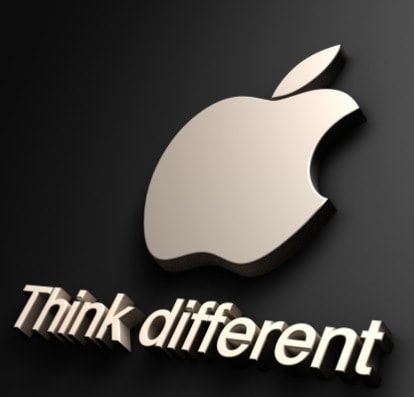 5) Increases Efficiency 
When you're faced with competition, it forces you to take your business up a notch. You become more strategic in the way that you use your resources, stay vigilant so as not to suffer any losses, invest more and strive for market dominance faster than ever before. Ultimately, this leads to greater efficiency which translates into higher profits!
Businesses that become stagnant are doomed for failure. Apple is a prime example of how staying ahead of the competition can lead to success – they consistently stay one step ahead with innovative technology and creative solutions. To keep your business efficient, you need to be constantly looking out for new ideas and opportunities to propel it forward, just as Apple has done so well.
Apple has continuously pushed the boundaries of technology with its revolutionary products like Macbook, Ipad, iPhone, MacBook Air, and Iwatch. They have consistently kept their hardware and software up to date which demonstrates that they are dedicated to staying ahead in business. Their relentless commitment has made them one of the most successful companies in the world today.
The key to success in business lies in keeping a vigilant eye on what your competitors are doing. By remaining ever-alert, you ensure that your operations remain efficient and effective. Adopting the same mindset as Apple, you can ensure continued success for your business!
6) Customer service and satisfaction 
Upon considering all the points listed above, it's obvious that customers are most content when having a selection of businesses to choose from. Why wouldn't they be? They gain various options and can select a retailer based on their individual needs.
Customers are receiving outstanding services and goods at a much more reasonable cost than before; if they don't find satisfactory service, they'll simply switch to another provider. Additionally, customers can enjoy upgraded products that cannot be found elsewhere, increasing their economy and social standing as well as satisfying all of their needs—all with outstandingly low costs!
By contrast, a monopolistic market (such as government-run enterprises) would not be able to provide the same personal service, cutting-edge technological advancements, the social status associated with obtaining sought-after products, or competitive pricing. It's clear why customers flock to private-sector businesses instead!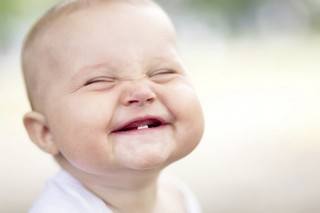 With a robust competition policy, customers will be far more inclined to purchase your product. It is not just because you are treating them well and taking care of them – it's about making the customer feel good about their experience with your company! If they don't receive that same level of service elsewhere, then chances are they will return to doing business with you. This concept has held for me personally many times before.
7) Empowers you to work under pressure
Competing against others can not only boost your productivity but also force you to work more productively.
When faced with the knowledge that someone else is striving after the same goal as you are, it encourages and motivates you to strive for greatness and excellence. Not only can competition cultivate problem-solving abilities and self-discipline, but it can also encourage creativity and motivation.
With healthy rivalry, you will be driven to stay ahead of the pack while boosting your performance at the same time. Competition helps nurture long-term growth as a worker; an inspiring factor that keeps pushing you toward success!!
8) Boosts your self-confidence
In competitive settings, self-confidence is grown and solidified. Winning can be a particularly empowering experience that stimulates you to reach even higher heights in the future and enjoy more productivity.
Through such trials, it becomes evident how beneficial believing in yourself and your skills truly is! It is a reminder that hard work will often lead to success, which can give you a huge boost of self-esteem.
This amazing outlook on life can assist you in all areas – from your job to the way you interact with others. Don't be scared of competition; take it as an opportunity and observe what it has to offer!
9) Provides a goal for you to aim for
Competing against others can be extremely rewarding, as the reward of victory is worth all the hard work and dedication.
Having competition gives you a sense of purpose that encourages you to strive for greatness and never give up – no matter how difficult it may seem. You will feel an immense amount of pride when your efforts are rewarded with success!
Not only can fierce competition be a source of motivation, but it at one point can also give you direction in life. It allows you to see what is achievable when you put your best effort forward and provides something attainable for you to reach. The feeling that comes from working towards a goal is unrivaled!
10) Allows you to learn from others
Contending doesn't have to be all about success – it can also be an invaluable opportunity to rediscover and develop. By watching others tackle the same task, you can gain a deeper understanding of different strategies and other factors that may not even cross your mind! Thus, competition isn't just another way to victory; it is actually a powerful learning tool as well.
Learning from your competition is an invaluable tool for success. By understanding the strategies they employ, you can not only improve upon your own tactics but also gain insight into how others attempt to achieve their objectives. Don't be shy—embrace competitor research and use it as fuel to power up a winning marketing strategy!
Disadvantages of Competition
Competition can be daunting, often a signal that you cannot keep up or lack sufficient resources. It is even more disheartening when some have greater access to those same assets than others do, inducing feelings of inequity and unfairness. Additionally, this climate may encourage rivalry instead of collaboration. Additionally, it can drive individuals to partake in unethical behavior like cheating or taking shortcuts to gain an advantage.
Conclusion!
In conclusion, there are many benefits to competition. However, if the market becomes overly saturated and competitive, it can have a detrimental effect on your business – something that is becoming increasingly common in developing countries.
It's not always a bad thing to have healthy competition – there are several benefits associated with it. So, I hope you're in an industry that encourages your progress and pushes you forward! You may be surprised at how far ahead of the pack you can come if you use this competitive edge to your advantage. Ultimately, beating out rivals is what will lead you to success in life!
Liked this post? Check out the complete series on Marketing