Experiential marketing is a combination of strategies that invite audiences to engage with a brand via some real-world/branded experiences instead of using traditional advertising. It helps to create a lasting impression that resonates with consumers and drives sales. It is also understood as 'live marketing', 'engagement marketing', or 'event marketing experience.
All in all, a winning experiential marketing strategy is often referred to as specific activities undertaken by the brands to promote their product through unique and dynamic branded experiences. Key things experiential marketers should pay heed to are-
Experiences in marketing are quite necessary to grab the attention of your buyers and lure them to buy the product.
Experiential campaigns transfer your actual motive directly to the consumers.
An experiential campaign should allow consumers to directly engage through meaningful, memorable experiences.
What is Experiential Marketing?
Experiential marketing is a type of marketing technique that directly influences customers through brand experiences. In short, the brand is asking the consumers to try their product before it is launched in the global market. Such branded experiences lead to a stronger bond between both sides and getting to know each other deeply.
Take the example of GuitarGuitar, one of the top guitar retailers in the U.K. – they designed soundproof booths to give customers a unique solo experience with guitars before purchasing them.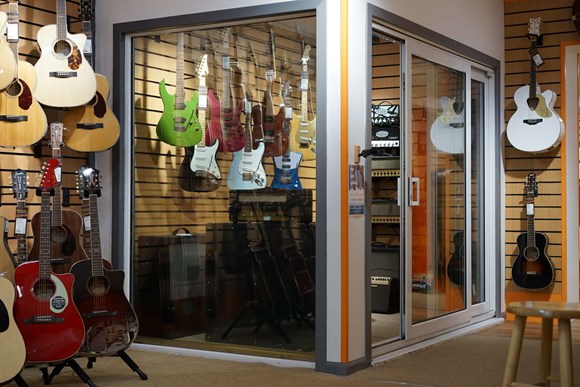 This GuitarGuitar example shows that experiential marketing not only allows customers to test products before purchase but also creates a personal connection with the brand. Other than this, brands can use experiential campaigns for market research, launch events, pop-up shops, and trade shows.
Nothing is better than generating a kind of emotional connection that will be quite memorable for the customers. Companies tend to stick to this type of marketing for improving their CLV (Customer Lifetime Value). CLV measures the profit generated by a single customer for a brand in his lifetime association with the company.
Experiential marketing effective strategies come in all shapes and sizes, ranging from interactive product demonstrations to immersive brand experiences to create brand awareness and optimize conversions. Some of those are mentioned below –
10 Experiential Marketing Trends in 2023
1) AR/VR Experiences
AR and VR technologies are becoming a major part of the experiential marketing industry. The use of immersive technologies allows brands to create virtual demonstrations, and interactive experiences, and show off their products in a unique way.
2) Pop-up Shops
Pop-up shops, or "malls on wheels," are becoming increasingly popular as they allow brands to show off their products and create a unique experience for customers in any location. This is beneficial for smaller businesses that don't have the budget for large-scale experiential campaigns.
3) Interactive Events
Live events with interactive displays and activities can be a great way to engage customers and increase the impact of a brand's experiential marketing campaign.
4) Digital Experiences
With the growth of digital technology, marketers are increasingly utilizing online tools to create interactive experiences. This includes virtual reality tours, personalized product demos, augmented reality simulations, and more.
5) Solo Experiences
Solo experiences are becoming increasingly popular for experiential marketing campaigns. These allow customers to get a personalized experience tailored specifically to their interests and needs.
6) Augmented Reality and Metaverse
Augmented reality and metaverse technologies will be used to create immersive experiences that combine digital and physical worlds. For example, virtual concerts, interactive product demonstrations, and 3-D gaming environments.
7) Human-Centered Experiences
Human-centered experiences focus on providing customers with a personalized experience that is tailored to their needs or preferences. This includes using AI technology to create personalized messages or experiences.
8) User-Generated Content
User-generated content is an increasingly popular way of engaging customers and creating a personalized experience. This includes allowing users to submit their videos, photos, stories, or reviews which can be used in marketing campaigns.
9) Rise of Hybrid Events
Hybrid events are a mix of digital and physical experiences, combining the power of both to create unique experiences. Virtual reality tours, video conferencing, and interactive displays can all be used to create a hybrid event.
10) Technology Integration
Technology integration is essential for successful experiential marketing campaigns. This includes the use of AI, VR/AR, bots, and augmented reality to create engaging experiences that capture the attention of customers.
Why is Experiential Marketing Important?
Experiential marketing has become increasingly important because it allows businesses to connect deeper with customers. The key difference between experiential marketing and other types of marketing is that an experience takes place in "real" life.
The main advantages of experiential marketing include the following:
Raise brand awareness
Create search demand
Create a bond between a brand and its audience
Deliver authentic in-person experiences
Capitalize on the fear of missing out
Boost product or service trial
Drive sales conversions
Key Elements of a Successful Experiential Marketing
It is a common myth that merely providing free samples of your product will do the job. It is not that simple and includes a lot more hard work for gaining your customers' trust.
The following factors will help you to create a better experiential strategy for accomplishing your goals.
1. Target Audience – It is unnecessary that your complete customer bank would like to demonstrate your product or service. Sometimes, choosing and dividing it into various sections is a better option. Try to figure out the audiences interested in being a part of your experiential marketing campaign.
2. Awareness – If you are launching a strategy of experiential marketing, make sure you have a sufficient number of people waiting to use it. This can only be done through the proper advertisement of your product. The main motive is to make the customers aware of your actions. Promotes your campaign on social media platforms like Facebook, Instagram, Twitter, etc. Experiential marketing channelizes around effective awareness strategy for powerful marketing and branding.
3. Background Connection – Customers would prefer to test your product only if they are satisfied with the idea behind it. Ensure to generate an appropriate background for the product that will give them reasons to be a part of it. Lure them with some exciting offers and establish a connection with them. Thus, customers would relate to your brand in an emotional sense, and eventually, it will benefit your product sales.
How to Plan an Experiential Marketing Campaign
1. Put the Customer First: You need to put the consumer first to foster brand ambassadors or brand warriors who can do word-of-mouth experiential marketing for you
2. Know the power of Storytelling: You should understand the power of storytelling, as users who relate to a story make better connections with the brand and give favorable responses via your experiential marketing strategies.
3. Let your brand stories connect: Your brand stories should be truthful, plus they might incorporate personalities or characters your audiences can feel to root for, as it lets experiential marketing be more conversion-oriented.
4. Set clear goals: Marketers should set clear goals and outcomes, plus they should also determine ways to measure those goals and outcomes, as it will optimize the success rates of experiential marketing campaigns.
5. Identify and Research the market for experiential marketing: For channelizing an experiential marketing campaign, it is inevitable for marketers to Identify and exhaustively research their target market
6. Know the importance of branded experience in experiential marketing examples: You should always remember why offering real-world/branded experiences works by going through some of the popular experiential marketing examples on the web
7. Make your Experiential Marketing Campaigns result-driven: Your experiential Marketing Strategy should revolve around devising a creative, engaging, exciting, and effective activation
8. Use online and social media channels: Marketers should try to find out ways for optimizing online engagement via social media and other channels
9. Make sure the event marketing strategy for your brand ensures value addition: You should try to offer users something valuable that can channel brand awareness and let your audiences and users work as brand ambassadors.
Benefits of Experiential Marketing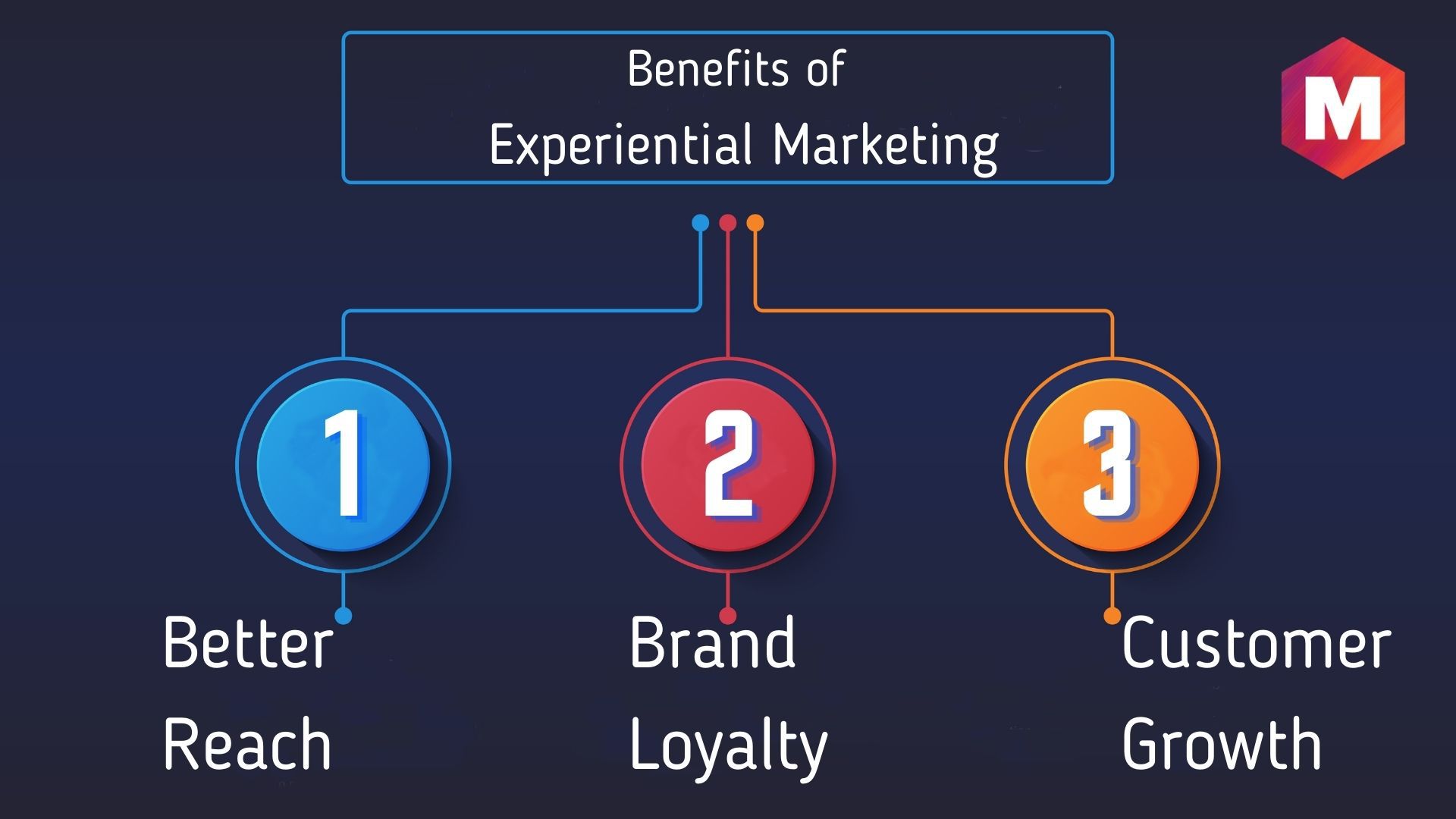 Next, it is time to throw some light on live marketing benefits that can change the game completely. These are the reason why the hype is created about this experiential marketing style,
1. Better Reach
Engagement marketing is the best way to promote your product before it is launched in the market. The range of new customers will eagerly wait for the product to hit the sales platform of your store. Such a type of participation marketing campaign is considered more effective than traditional marketing in optimizing reach.
2. Brand Loyalty
It is often seen that loyal customers tend to be a major part of a brand's overall success. experiential marketing will act as a booster to the growth of trust between both parties. Customers will feel better about your company if they are part of your campaign.
3. Customer Growth
According to several surveys, it has been proved that live marketing enhances the growth of customers. Brands that tend to use more unique methods with a cross-channel marketing plan are preferred when it comes to choosing a similar product. Such an interactive experience will not only increase brand awareness but also nurture customer relationships more effectively.
Examples of Experiential Marketing
1) Immersive Experiences With Spatial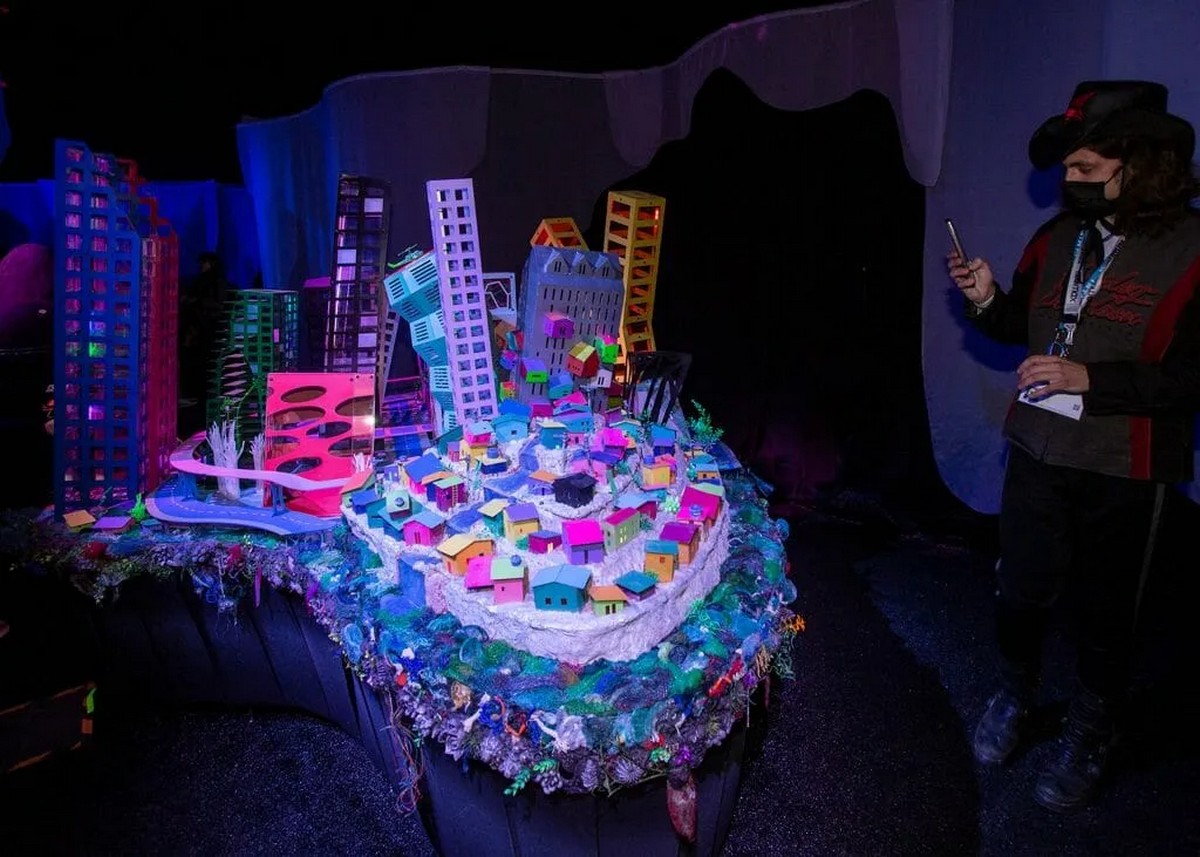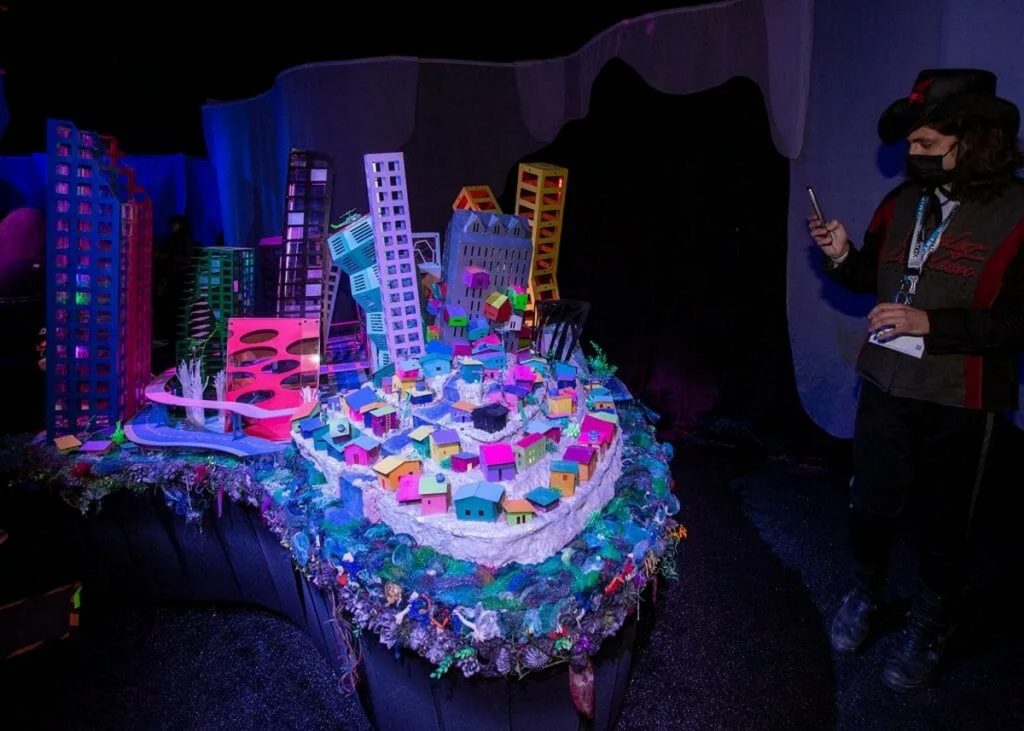 Immersive experiences are the cornerstone of effective experiential marketing. Spatial, an audio brand, designed a captivating Spatial Holodeck experience that drew in over 2,000 attendees at SXSW over four days in 2022.
Spatial provided a range of offerings, including guided demos, interactive installations, hands-on exploration of the technology, collaborative installations with Meow Wolf, and the use of QR-code technology to engage visitors.
2) Airbnb and "Fresh Prince of Bel-Air"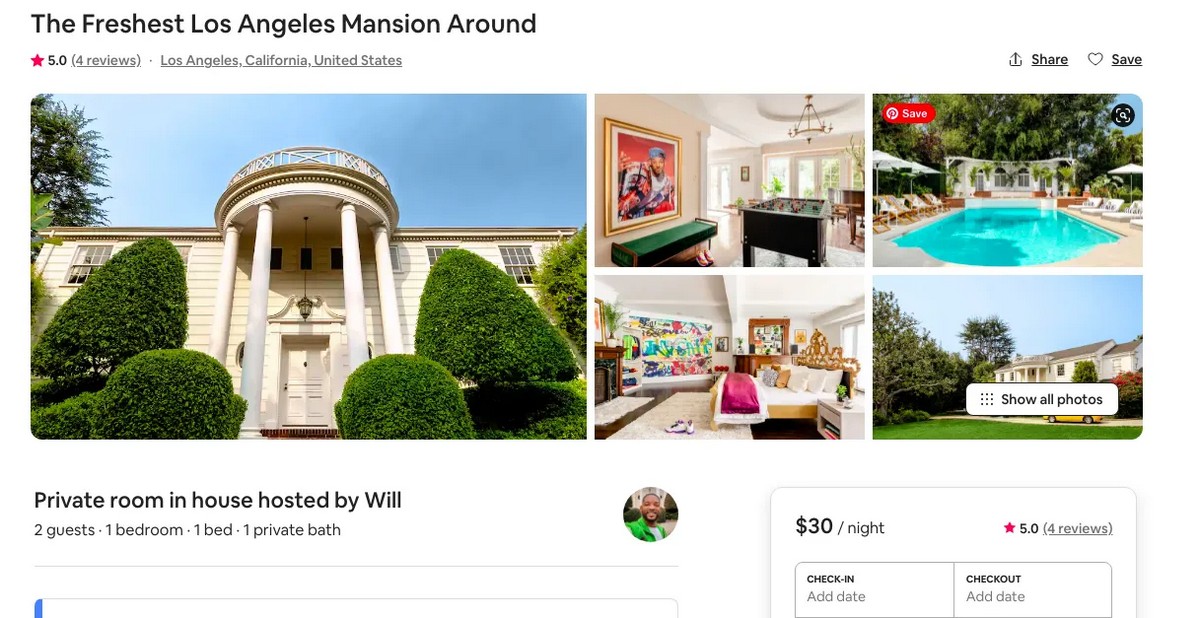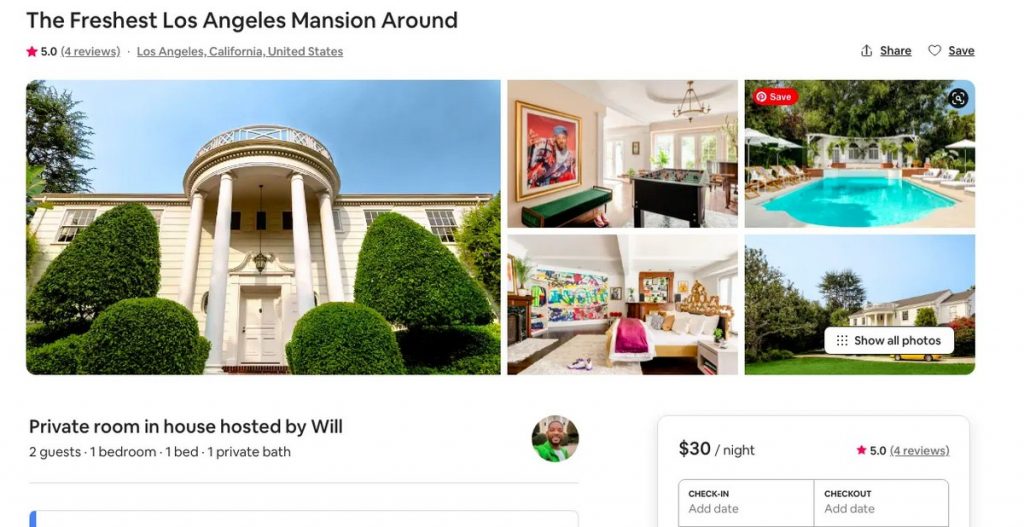 Experiential marketing goes beyond just numbers. It's about creating intimate experiences that generate extensive media coverage. A great example of this is when Airbnb, Will Smith, and the owner of the iconic "Fresh Prince of Bel-Air" house joined forces to celebrate the show's 30th anniversary. The house was decked out with Fresh Prince memorabilia and offered for a limited time at a special rate of $30 per night.
3) KFC and Hip-Hop Artist Jack Harlow
KFC teamed up with Kentucky-based multicultural Agency Nimbus in 2021 to target a younger and more diverse customer base. The collaboration, known as KFC x Jack Harlow, kicked off on December 13, 2021, with a food truck stationed outside Jack Harlow's first hometown show in Louisville. Following that, sizable trucks drove around the city on December 15-16, playing Harlow's tracks.
Starting in March 2022, the partnership entered a new phase. Guests were now able to order Jack's favorite items from KFC through the Quick Pick-Up option on the app or website at specific locations. Upon arrival at the restaurant, guests could conveniently park in designated VIP parking spots and proceed to the newly introduced Quick Pick-Up shelf at KFC.
4) Warner Bros Pictures: Barbie Movie Selfie Generator
The much-awaited movie, Barbie, has been cleverly promoted to appeal to fans of diverse ages and backgrounds. Through captivating trailers and interactive generative AI, it allows you to experience being a Barbie doll on the cover.
When users went to the BarbieSelfie.ai website, they were welcomed with a message that said, "Step into Barbie Land, where you have the chance to become Barbie or Ken. Click below to instantly become an icon! #BarbieTheMovie".
5) Red Bull: Stratos
For nearly as long as the brand has been around, Red Bull has been leading the way in covering extreme sports. However, the company took its content marketing to unprecedented heights – quite literally, setting a world record.
Red Bull's out-of-this-world marketing campaign, affectionately known as Stratos, showcased the daring skydiver Felix Baumgartner. Together with Red Bull, Baumgartner took on the challenge of setting the highest skydive world record. And he did just that, freefalling from a mind-boggling altitude of 128,000 feet, approximately 24 miles above the Earth's surface. It's truly awe-inspiring!
Should you try experiential marketing?
To determine when to include an experiential marketing campaign in your branding event, consider your objectives, timeline, and resources.
Experiential marketing campaigns can be a powerful tool to make your brand or sponsors more human and create experiences that leave consumers with lasting, positive impressions. Nevertheless, for maximum reach, it is essential to combine these real-life experiences with social media and content distribution across channels.
If you want to create an experiential event that will leave a lasting impression on attendees, awarding prizes through a wheel or raffle is not enough. You need to craft creative and immersive touch points which can increase the value of your event for both yourself and any sponsors involved. This may require either significant budgeting resources or working with well-known brands who are willing to help facilitate.
Key Points to Remember!
Plan a unique and engaging experience that aligns with your brand identity.
Strive to create a human connection with consumers through the campaign.
Leverage social media and other distribution channels for maximum reach.
Allocate appropriate resources or collaborate with well-known brands.
Remember, the goal is to leave a lasting, positive impression.
Leverage data and analytics to measure the impact of your experiential campaign.
Experiential marketing can be an excellent way to captivate consumers, increase brand awareness, and create powerful memories that will stay with them for years to come. Be imaginative with your campaigns, think outside the box, and don't be afraid to try something new.
Just remember– it's all about creating an experience that's unique and tailored to your brand– one that will make a lasting, positive impact.
Liked this post? Check out the complete series on Marketing