Non-price competition exists between firms or companies that are contending with each other for attracting the same customers to increase sales of a product or service by trying different methods other than a price war.
Hence, the major element in this kind of competition is not price but factors like product features, quality, good artistry, services, etc. The non-price competition involves spending on sales promotion, coupons, advertising, product development, and free gifts.
This kind of strategy helps in promoting a company's products or services. It stands in complete contrast to price competition, where producers compete by reducing the prices of their products or service. So, it can be said that companies usually follow non-price competition to avoid price wars.
Thus, firms worldwide have either adopted price competition or non-price competition, or a combination of the two. Let us delve into the world of non-price competition and understand its key strategies and advantages-
What is Non-Price Competition?
Definition: Non-price competition is defined as the rivalry between firms based on product design, workmanship, quality, etc. The major focus is on gaining a competitive advantage without altering the market price.
According to the Financial Times' glossary of terms, Non-price competition is-
"Competing not on the basis of price but by other means, such as the quality of the product, what is on offer, packaging, customer service, etc."
Firms constantly try to make their customers believe that their products are much more innovative and better than their rivals by using product differentiation and product variation strategies.
Non-price Competition in Oligopolies or Imperfect Competition
In perfect competition, price is considered the most crucial factor, while in imperfect competition, price is not the most important factor.
Non-price competition turns out to be a more lucrative concept for the companies involved in oligopolies. It provides ample ground for firms to think more laterally and develop an innovative idea that can differentiate their product from that of their competitors.
In oligopolies, suppliers or sellers try to stand out from the competition in terms of customer satisfaction, quality, speed of delivery, sorts of features.
What Are the 2 Phases of Non-price Competition?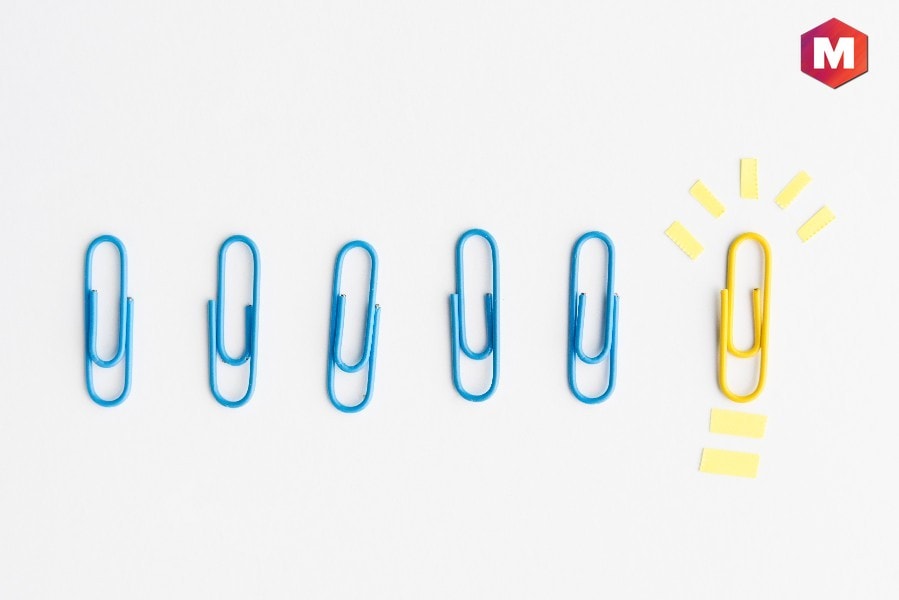 In non-price competition, prices are resistant to any change. So, to maintain competitiveness in the marketplace, the two branches – product differentiation and product variation– are paramount.
1. Product Differentiation
All the firms compete with the intent of getting a larger market share for themselves. To make this happen, they try to create products that are distinguishable from those of their rivals. In addition, by producing multiple products, firms can successfully widen their customer base.
Diversity persists everywhere, and no single product can satisfy everyone. Therefore, firms must expand their product portfolio to cater to the needs of different groups of people. The only problem with product differentiations is that it increases the overhead costs.
Different ways used for differentiation are- advertising, branding, packaging, sponsorship, location, service, loyalty schemes, etc.
2. Product Variation
In this, businesses try to enable their products or services to have real variations in an attempt to convince consumers to buy their products or services. It is done in two ways-
Product Modification- In this, producers or service providers may offer real differences in their products or services for example better body designs, new flavors, more number of airbags in cars, etc.
Vertical Product Variation- Some of the producers or manufacturers try to come up with a wide variety of models of the same product to cover different varieties of income levels for example car companies introduce economy models, sports models, station wagon models, GTI model, etc.
Pros and Cons of Non-Price Competitions
Pros
Non-price competition promotes innovation among the competing firms. Nowadays, it is common to see companies competing through social media posts, different sales tactics, creative advertising, etc.
Brands can successfully establish themselves by building their reputation among the audience.
The quality of the products is not compromised, and they are usually subjected to constant improvements.
By providing a large variety of products, companies get to benefit from economies of scope.
Buyers also get the advantage of choosing the product they want from a wide range of options.
The competition among the firms becomes healthy because they constantly try to improve their present state.
Cons
Customers usually take time to identify the changes made, so that it can be time-consuming.
To develop different products, a lot of research is required.
The competitors and customers may have disproportionate information about the products.
Buyers may not be aware of which firm can provide them with a greater quality product.
 It can even result in wasteful advertising.
Difference between Price and Non-Price Competition
In price competition, firms try to make changes in the prices of their products and have a given demand curve. But in the case of non-price competition, firms try to modify their products and shape their demand curve.
The only factor at play in price competition is price. Firms vie in the industry by lowering the prices to prefer their products to those of their competitors. Whereas in non-price competition, firms generally make changes in the product design, quality, services, etc. They need to put in efforts to frame a higher perception of their products in the minds of their customers.
Price competition does not involve any additional cost. The only element that is given utmost importance is price. However, in non-price competition, firms need to allocate their funds to marketing research, promotional expenditures, sales promotion, adding staff, location, gifts, etc. Despite all these costs, firms prefer such competition because it allows them to put a higher price tag on their products.
Lastly, the non-price competition calls for innovation which may or may not be present in the case of price competition.
Non-price Competition in Different Market Structures
Non-price competition is usually seen in two types of market structures, namely:
1. Oligopoly
It is the kind of market structure where only a few firms are competing with each other. These firms are the sellers of either differentiated or homogeneous/standardized products. They can manipulate their graph because of their market size and dominance.
Also, they produce products that the consumers can easily identify and differentiate from other similar products. This form of market structure is prevalent in most industries as only a few players have market dominance. However, when they follow the non-price competition, their demand curve becomes kinked. This means that the price remains constant, and the firms have to use non-price means to contend.
2. Monopolistic
This sort of market structure is characterized by low entry barriers and a large number of firms. All these firms get to set their prices based on product differentiation and development.
They can set their price point at a higher level by making their customers believe in the distinguishing feature of their products. So, firms have some market power despite the low entry barriers. This is the prime reason why non-price competition perfectly fits in the monopolistic structure.
Examples of Non-Price Competition
1. Subsidized Delivery Services
In this aspect, Amazon has been making upfront efforts. It has successfully shaped the consumers' shopping habits by offering free delivery services. By working as a kind of loss leader, Amazon is increasing its dominance in the market.
People now don't need to go out to shop to have the products delivered to them at their homes.
Even Sainsbury's and Tesco are trying to follow this model to market their products. The delivery cost is relatively high as compared to the price paid by the customers. But if they make the delivery expensive, they stand a great chance of losing their customers.
2. Free After-sales Services
After-sales management is an important task for almost every company. By providing free after-sales services, they can build brand trust and respect among the customers. This is now turning out to be a lucrative opportunity for businesses.
Apple Care sells products with a 3-year warranty and free after-sales services for any repair related to the product the customers have purchased.
3. Adaptability and Agility
Not changing the business model according to the market trends can cause businesses to hit rock bottom. On the other hand, following the old model when there have been several changes in the market can hurt the business immensely.
In such a scenario, all that matters is the ability of the businesses to adapt and innovate. Nowadays, no business can survive without creating its presence online.
4. Brand Loyalty
Invoking brand loyalty in the customers is utterly essential for all businesses. And that is why using advertising can assist firms in promoting their brand to a large extent. When people are exposed to the brand's adverts time, and again, they end up trusting it. When brand loyalty is high, the entry barriers also tend to rise.
Pepsi and Coca-Cola have established themselves as trusted brands. Now, it has become difficult for anyone else to compete with them in the cola market.
5. Customization
Many firms are now providing products that can be tailored to the needs of the customers. This is a great marketing strategy for making differentiating products and offering the customers a wide variety of choices.
For instance, companies are likely to provide sugar-free, gluten-free, and vegan products to tend to the needs of a particular group of customers. It is now also possible to customize the length, color, and size of the products.
Conclusion
On the concluding note, it is clear that nonprice competition helps suppliers by-
Increasing demand for their product or service
Ensuring greater market share and market power
Optimizing profits
It is also useful for the consumers as it lets them have more, wider, and better choices along with a better quality/standard of goods and services.
Now, what are your thoughts about the effectiveness of the non-price competition in optimizing profits? Share your opinion with us in the comment section below.
Liked this post? Check out the complete series on Pricing