Definition
Product development refers to all the stages that are included in building a product from its initial idea to its release in the market. All the processes that are involved in formulating any new product in the market, or modifying and presenting any existing product in the market are understood as product development.
Thus, product development revolves around the procedures associated with the entire life journey of a product, be it ideation, innovation, and consumption.
Meaning of Product Development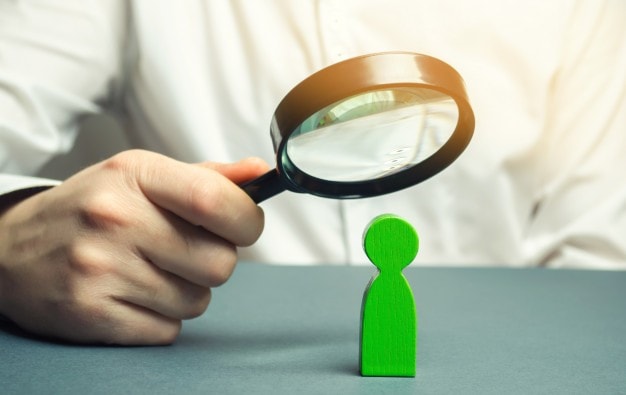 This journey of product development includes:
1) To identify a market need for the product
Before launching your new product in the market, it is must that you are well aware of the target niche where your product will be accepted and consumed in a manner that you will enjoy the expected returns on investment.
2) To conceptualize and design of the product
When you are aware of the needs of your market, you need to ideate your product as per the requirements of your target demographics. Accordingly, you are supposed to conceptualize your product and its design, so you appreciate the demand and supply gap in your favor.
3) To build a roadmap for the product
To move towards developing your product, you must have a roadmap for your product. This will tell you how your product will get its actual shape as per the idea, concept and the demand in the market.
4) To develop MVP (Minimum Viable Product)
With this version of your product, you get the feedback from your early customers. Your MVP will incorporate the key features that are inevitable for product existence and essential consumption. This plays a crucial role in learning the things that are being liked by your customers and something that still needs some sorts of improvements.
5) To analyze user feedback of the product
After the product launch, there are still some chances of product modification which will, for sure, be based upon the customers who have used or even using the product. As per the feedbacks of the users, you will need to rectify, modify and improve your product to enjoy the loyal customer base that repeatedly opts for your products and services. The customer support team also plays a crucial role here.
With the help of these procedures, product development moves forward. Then the whole conglomeration of all and their management will take you towards the actual product. Many people think product development implies product management, and they sometimes reciprocally use these terms.
But the reality is that the process of product development includes product management. Your product development gets channelized through a roadmap which also includes product management.
As we had discussed earlier, before you begin to develop your product, you start it by conceptualizing or by merely identifying whether there is a need for your product in the market. In short, you need first to prioritize, summarise, and capture the main valid objectives of your product as well as the themes of the same, and then you cohesively manage all of these.
You can start the process of product development by building a product roadmap.
This roadmap will contain as well as convey the strategies of your product in a precise way.
Benefits of having a Roadmap for Product Development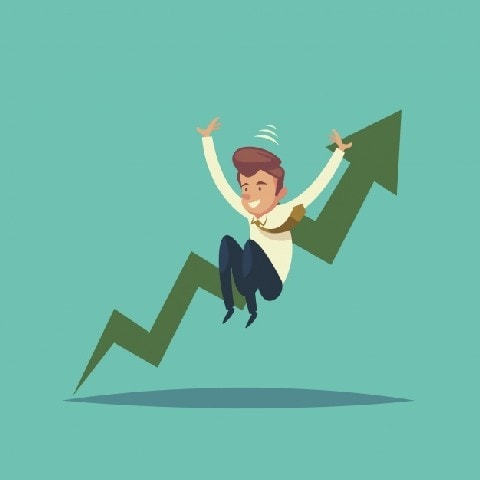 A visual roadmap of your product provides you and your team with referent points that will guide your agreed-upon strategies and help you move forward when you are stuck.
It also helps in making sure your work is on track. If you have no roadmap, your work will be haywire, and there will be no particular order or referent for you and your team to rely on or reflect.
A well-planned roadmap also helps in presenting the strategic critical points of the product in a compelling way to stakeholders, so they get convinced to invest in your product.
Building a roadmap is just the first step in product development. You can develop your actual product with the help of different phases that are named as Fuzzy Front End (FEE), Stage-Gate, and SCRUM. So, let us go through these to understand different stages of product development-
Phases of Product Development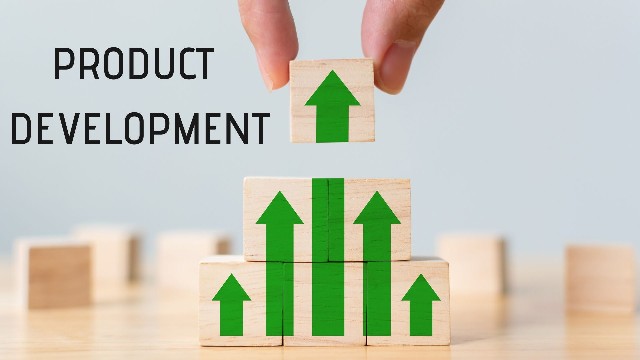 1) Fuzzy Front End (FEE) Phase of Product Development
This approach was put forth by Koen. This approach is implied in a disorganized manner, and which means it will not offer you a systematic setup for product development.
Then why to opt for this phase?
The FEE is essential because it offers you the conceptual clarity of the future product.
So, though FEE is not a formal or a detailed outline of the product development process, it is best applied when the process is complicated, and the concepts of the product are mixed up.
The FEE phase goes through five different elements, and they will help the manufacturer in being ready with the concept of the future product-
a) Identify Design Criteria
Here, both large and small identification of the chances of business and technology are identified. This identification is made through proper criteria and guidelines that have been decided. New projects or new products are assigned to team members, and the formation of structure is initiated.
b) Analyze the Idea
The ideas that have been outlined are worked upon by keeping the business in mind. Market research is conducted to make sure that the product is relevant in the context of the company. Research also helps in understanding how the product will provide a solution to the customers.
c) The genesis of Concept
The analyzed idea is worked upon to become a mature concept. This can be done internally through customer requests or externally through unique information from a supplier.
d) The prototype is Formed
Does the concept in the above step make sense in the business and company contexts? Does it have value? If the answers to these questions are definite, a prototype of the product is formed. If they are negative, the entire process is begun from the beginning.
e) Developing the Product
Keeping in mind the market shares availability, requirements of the customers, analysis of other competitors, and the investment required; product development begins.
Now, as you are ready with the conceptualization of your product, the next phase will revolve around with more systematic proceedings that will offer you steps for actual product development. Let us have a look upon the second phase now-
2) Stage-Gate Phase of Product Development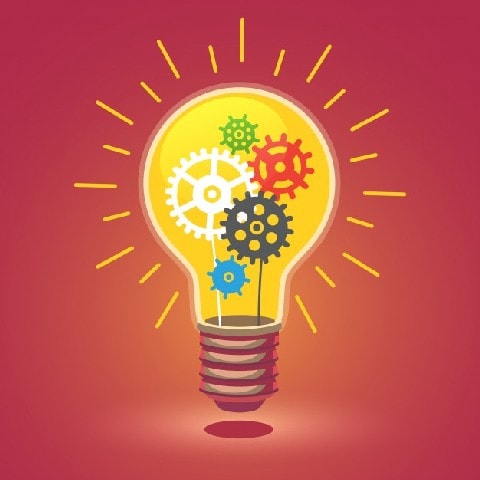 Robert G. Copper came up with this phase of product development, and he came up with this after lots of research, missteps, lack of successes and experience.
In the Stage-Gate Phase, you will go through some highly organized steps that are going to optimize the chances of successful product development. Your conceptualization in the FEE phase will find a proper structure in this phase; you can develop a product as per your market niche based upon the consumption power of your potential customers.
Stage-Gate Phase also empowers all the members of the product development team to work at the same pace, so the scheduling of product making always stays on time. So, let us go through different steps of Stage-Gate Phase-
a) Idea Generation
This is the very first step of the Stage-Gate Phase, in which the team members will dive deep into the conceptualization of the Fuzzy Front End phase. Then accordingly, they will come up with result-oriented ideas that can put forward the product development to the next level.
Here, the team needs to go through the thorough analysis of target niche, market trend, demand, and supply gap so that they can come with the product idea as per the need of their target customers. In this step, you need to gauge the possible opportunities in your sector for launching a particular kind of product you are ideating to start shortly.
Different vital things that you need to analyze in this step are-
Internal and External SWOT analysis
Customer Trends and Focus Groups
Competitors targeting your Demographics
Market Trend and associated factors
Key Trade Shows happening in your market sector
All this will help you come up with the idea that is highly pertinent as per the latest marketing trends, and hence chances of that idea to get converted into a successful product will for sure be higher.
b) Idea Screening
Now, when you have come up with your product idea after doing a proper analysis of critical factors, you need to screen your views and remove out those segments that are not going to be profitable or feasible for your team.
Having proper criteria for screening your product ideas is essential here. Filtering those ideas that are not going to be suitable for you in the future will safeguard your time and empower your team to be more productive and target-oriented.
For screening your idea, you need to ask a few key questions to you and your decision-making team such as-
Will your proposed product offer value to your potential customers?
What size of the audience can you target with that product and what is the growth forecast in that sector?
Who are your current competitors in that product segment? Also are there any other companies that may come up with a similar product in the future?
Are the trends in that product segment and associated market niche positive?
How believable your product is going to be on the technical ground?
Will your product offer you a profit? What kind of ROI can you expect from this product?
Will the price that you are deciding for your product selling be accepted by your consumers?
C) Concept Development and Testing
After screening your ideas for the product generation, you will find out the most result-oriented ideas that can further be taken to the next step of concept development and testing.
In this step, you will need to check the practicability of your product idea. In addition to the practical aspects of your product, you will also be required to analyze the legal issue of your product.
If you do not want to face any infringement issues in the future, you need to check the intellectual property along with the patent issues of your future product. It would also be beneficial for you to analyze the marketing-related fundamental traits of your product.
For this, you are supposed to analyze Value Addition from your product to consumers, Target Market and associated demographical details, Purchase decision-makers, early adopters, etc.
Technical requirements for effective product development are also analyzed in this step, plus you should also pay heed to the means and measures that can ensure the cost-effective production of your product.
d) Business Analysis
In the steps mentioned above, we had covered the product development steps associated with ideation, marketing, and design.
Now, you should pay heed upon the business analysis of your product to check how profitable its manufacturing and development will be for you in the future.
You had performed an analysis of your competitors and focus groups; now, you should use the findings of those analyses for estimating the sales price of your product. Proper market analysis will help you have the right idea of the market size for your product and how much return on your investment you can expect.
e) Beta Testing and Market Testing
In this step, you will come up with the actual prototype of your future product. So, here you will be required to test the product and its packaging. This testing is also needed to be done in the real conditions that your product is going to face after being purchased by the customers.
You can perform such testing with the help of interviews, focus groups, introductions at the different tradeshows associated with your market niche.
This will help you in getting the feedback about the features that are liked by the users, and some other aspects that your users did not like. According to those feedbacks, you can modify your product as per the inclinations of your audiences.
You can also perform testing by doing a small scale launch in some primary stage trial market to gauge the real-life experiences of the users of your product.
f) Technical Implementation
This step deals with the finalization of the technical aspect of your product. The technical team will check the technical competencies of your product by using the Quality Management System.
In the technical implementation step, the team analyses the resource requirements along with the engineering operations and associated scheduling.
Proper inclusion of technical specifications along with the related communications and requirements are also recorded in this step. Detailed technical logistics are even finalized after discussing it with the suppliers.
Attention upon the risk and contingency reduction plan is also analyzed and channelized in this step.
g) Product Launch
In this step of the stage-gate phase, your product will be ready to launch.
Here, you need to ensure that the product appreciates consistent product availability. Your marketing and advertising plans will come in play at this step for widening the reach of your product to its target niche.
Adept management of distribution channels is also quite significant in this step.
Your technical support team should be on work for analyzing the feedback and responses of the users. Coming up with remarketing strategies, and other marketing communications for converting more audiences is very significant for this step.
h) New Product Pricing and Post Launch Review
This is the last step of Stage-Gate Phase of product development, and in this, you will review many critical things related to your product. You need to consider different aspects of your product where there are some possibilities for improvements as per the responses of the consumers.
Doing proper value analysis for gauging the overall impact of the product is also a significant part of this step. In the beginning, you may have launched the product at the introductory price, and later you may consider changing the price. You also need to have a proper pricing strategy based upon the acceptance of your product in the market.
Here, you are also supposed to do forecasting of the unit volumes, profits and revenues, and so forth. So, you have to incorporate a strategy that can help you change or modify different aspects of your product as per your reach and market presence.
3) Scrum Product Development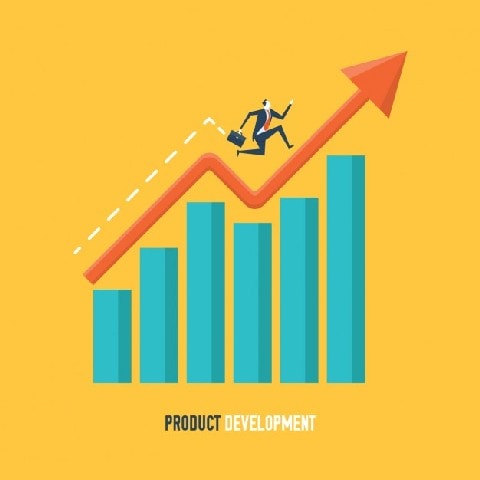 The next approach to product development is SCRUM.
SCRUM is a well-defined and straightforward framework that focuses on how to help the team in effective collaboration on complex ideas. The methodology leads to product development in small steps.
Each step progresses on the previously crafted piece.
This way, working on simple pieces helps in time management, enhances creativity. It helps the teams integrate the feedback of supervisors and make the necessary changes and create what is demanded as well as needed.
With the help of small set rules, the basic structure is given to the teams in allowing them to focus on innovating solutions to daunting challenges. These three fundamental roles that are outlined by the SCRUM process are:
Product owners finalize what product needs to be developed and created.
Development teams are required to create what is handed over to them and demonstrate to supervisors until the next step is planned and addressed.
Masters who know how to implement the SCRUM process ensure the smooth operation and continually focus on the improvement of the process, and developing the product quality.
After going through different phases of product development, let us now have a look upon some of the critical tips for product development-
Important Tips for Successful Product Development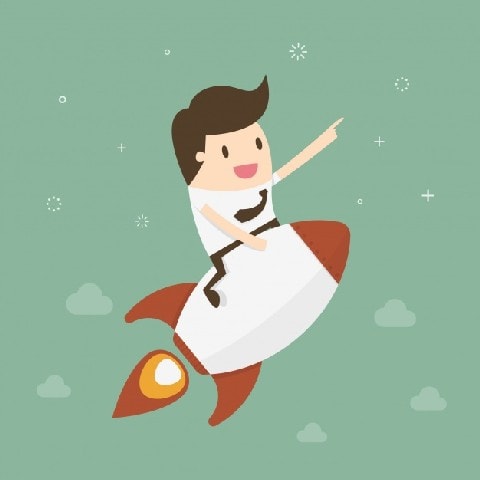 The most crucial point to understand here is that product development is an evolving process; it is fluid. Sometimes you may have to work on later steps, and sometimes you may have to eliminate some steps. Product development depends on market demand, and since the market is always fluctuating, so is the process of developing a product.
You should understand that even though some ideas sound appealing, they may not get transferred into action. Hence, you should be open also if your ideas are rejected.
The company should always be ready to face losses or strategize a market exit plan in advance to not be badly hit if a product doesn't perform well in the market.
The product development process requires technical as well as marketing teams. Both teams should be managed and balanced well by supervisors. Supervisors cannot favor one group over the other and expect positive results. They have to invest equally in both teams.
Supervisors, as well as teams, need to have clear goals while developing a product. Formal communication should be useful, and the costs and risks associated with the products should be explained clearly to every team member.
Building a product is a proactive process. You have to take effort, and you have to be active in identifying the fluctuations in the market. You have to be ready to take advantage of opportunities. The new product development must serve as a motivator to develop potential opportunistic moments, and hype should be created when developing a new product. If you are not proactive, you endanger the success of your product.
Conclusion
The product development process is a systematic and lengthy one.
This article has highlighted the critical areas that a company should work on to develop meaningful and productive products. There isn't a shortage of demand in the market for the right products, but the responsibility of developing irresistible products ultimately falls on the developer.
The FEE, Stage-Gate, and SCRUM approaches help you tackle the problems that you may be faced with during the process of product development. The takeaway message of this article is; have a reliable roadmap, follow one of the approaches, and learn the techniques of handling unpredictability through the process of product development.
This will guarantee success and a wave of demand for your product.
So, how significant do you consider the phases mentioned above of product development in making a successful product? Share your experiences with us in the comments.
Liked this post? Check out the complete series on Product Management