Product management is a very important function for organization and it deals with the planning, forecasting or marketing of a product. A product manager is usually responsible for selecting the right product for the company, planning the procurement / manufacturing, as well as its marketing. Further to managing the product inventory, the marketing is taken care of by the product manager and the sales is taken care of by Sales managers. Both these managers work in sync to make the product a success.
So what can make you a better product manager? And how good is your product management? Here are some pointers to have an excellent and planned product management in your organization.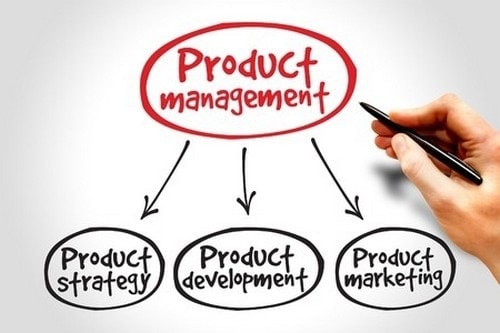 1) Know the market –
While thinking of product management, knowing the market is absolutely important. Each and every product in the market has several competitors. You need to know which features help you differentiate yourself from the competitors. The marketing mix model can be used for find out these differentiating features, or you can also conduct a comprehensive SWOT analysis of your product portfolio. Of the 4P's of marketing there would be at least one P in which you would be differentiated. Furthermore you also need to know what particular products are the most "in demand" in the market and which type of products do you have. Accordingly you can devise a strategy where you can go for product expansion and can build further product variants thereby capturing market share.
2) Know the demand –
A single marketing company can have a lot of products and more products are added to the portfolio through various product lines and length. However the company cannot have efficiency in product management unless and until it knows the demand of each and every product. Imagine that you are an electronics company with at least 40  to 50  different lines of product. Furthermore each product line would have several product variants and SKU's. You can imagine how juggling the demand, forecasting and finances for each particular product would be important. This is exactly why you should know the demand of the product. Until and unless you don't know the demand of each and every product in your portfolio, managing your product portfolio would become very difficult for you.
3) Know your manufacturing capacity –
Once you know the demand of each and every product of the portfolio, you need to balance your manufacturing capacity accordingly. For example your manufacturing facility might be able to produce 50  units of product X on Monday and 200  units of product Y on the same day. Now if the demand of product X increases you either need to sacrifice the units of product Y or you need to expand your manufacturing capacity. Thus these are decisions which the product management team has to take, and communicate the same to manufacturing operators.
4) Keep an eye on procurement –
Taking the above example if you had 40  different products, and the demand of each particular product was different, you need to have the right procurement so that your stocks are complete at any given point of time. A manufacturing company normally works through channel sales. Thus, needless to say, your channel would require stock of each and every product. Here the procurement of the product would involve shifting the product from the main godown to your distribution outlets in your city. Only after this happens, the material can be forwarded to your channel retailers and dealers. To maintain this continuous flow of goods and products, you need to have an eye on procurement of the material. Do remember, if procurement is not on time, there is a high chance that the customer might shift over to a competitor brand or he might leave the product altogether. In both the cases you would lose the sale.
5) Market or de-market –
Several times company might have to market or de-market a product. Whenever the product is new or it needs more brand awareness the product is marketed. But there can also be situations wherein the product needs to be de-marketed. For example, if a handset company has 10 different handsets, and only one of them is selling, the company will focus on the marketing of the products which are NOT in demand. This is because, the in demand product is selling by itself and hence the inventory is getting liquidated. Tthe company would not spend money on marketing that one particular product but rather it would try to bring our better schemes for the other products such that they too move in the market.
On the other hand if the technology of one particular product was becoming obsolete, but still the product was in great demand, it would be de-marketed because otherwise it would bring down the company as an obsolete technology company. The company would not want such an image for itself. Even if the older technology products were working well, the company will try to weed out the product and bring better, latest technology products to depict a positive image.
6) Anticipate your competitors –
Product management does not involve only monitoring your own company but also involves monitoring your competitors as well. You need to see which of your competitors product is selling the most? Why is it selling so much in the market? And what can you do such that your product has higher market share in that category? You also need to be aware of which new products are being launched in the market by a competitor. Remember that a single innovative product being launched by the competitor can actually take away the market from us. This was seen in the Nokia vs Samsung case, where Nokia partnered with Microsoft for its mobile operating systems but is still losing market share because of Samsung's tie up with android OS and the amazing products that Samsung brought in the market. Thus anticipating your competitor is absolutely important.
7) Always have alternates –
What if your research and development team comes up with 10  different products in the same year. You need to know what is the financial capacity of the company and which of these products will actually be accepted in the market. Accordingly you need to go ahead with the product marketing plan. But it is essential that you should always have alternates in your kitty. If one particular product fails, you should always have another product in the pipeline which might succeed and therefore save face for your company. A company might deliver may products throughout its lifespan. But delivering really innovative product back-to-back is pretty difficult for any company (Except Apple). Nonetheless the company can always keep a variant of its most working model, and this is what should be launched, in case a marketing or product plan of a company fails.
In today's world in absence of a proper product management your competitor can soon capture the higher market share. The world today is volumetric in nature, where, the more number of products you have, the more market share you will have. However, just having products does not help. The qualitative and quantitative management of these products is also important and this is where the product management team comes in. The product management team is the ingredient which can result in the success or failure of particular company.
If you liked this article, we bet that you will love the Marketing91 Academy, which provides you free access to 10+ marketing courses and 100s of Case studies.