Definition:
The concept of testing can be defined as a process of evaluating an idea or concept before turning it into business and making it available to the public.
Many businesses fail because they were started on a hunch. Some business idea sounds great in our head, but that does not mean they will become successful. It is never right to put your money into something without evaluating it. A wise business person will test everything before investing his hard-earned money into it. There are testing methods to assess everything. For example, there are advertising tests to check whether a particular advertising method will work or not.
Similarly, packaging testing is used to test the packaging style of a product. Likewise, business people test a concept or an idea before investing their money and resources into it. In this article, you will learn about concept testing, its definition, its objectives, and its benefits.
What is concept testing?
Concept testing is a process of evaluating an idea, a concept, a service, a product, or a project. It is performed before investing in turning a concept or an idea into a business. Different qualitative methods, such as surveys, are used to perform concept testing. The primary purpose of performing concept testing is to evaluate whether your target audience will accept your product or not.
The destiny of your business depends on the outcome of these tests. Therefore, make sure that you create a high-quality tool that will give you reliable results. For example, if you are using the survey method for the testing of a product, you want to introduce in the market.
Then, please hire an expert to design survey questions for you and select the right survey questions so that you can collect all the vital information required to make a decision.
Objectives and Importance of Concept tests for products and services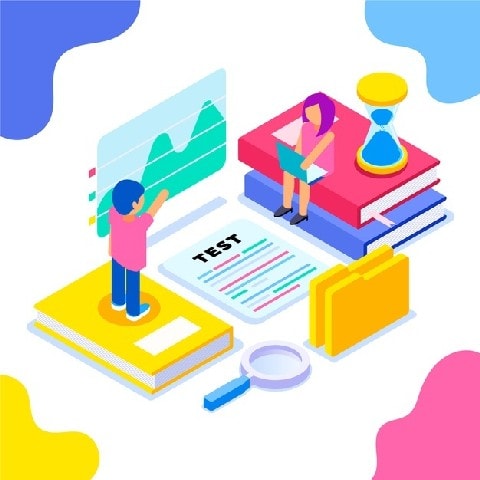 Many companies and products miserably fail because they were not tested before introducing in the market. If you are also thinking to skip this step and move on with launching your business idea, then I will suggest you read the objectives of concept testing before you make your final decision.
1. To evaluate the potential of the market
The first and the most crucial aim is to assess the potential of the market you are planning to enter. It is essential to analyze the potential of the market before you invest millions of dollars into it. You can save your money at an early stage if you find out that the market does not have enough potential. Moreover, with the obtained information, you can modify your idea too.
2. To take the next step in developing a new plan
It is critical that a new business should run a quick concept test which will give you an idea of whether you should proceed or not. If yes, then what are the factors you should keep in mind and what changes you should make in your original idea to make your business idea successful.
3. To learn more details via concept testing
The purpose of running a concept test is not always to either accept a concept or will reject it. Sometimes, the concept test is run to learn more details about the business. Knowing the minute details of your business increases your chances of succeeding at it. Therefore, it
would be good for your business to run a concept test before you launch it.
4. To find out the right target customers for you
A company needs to know about their target customers. Knowing the target audience helps you in deciding the best business and marketing strategies of your business. Moreover, you get an idea of the size of your market. Based on that knowledge, you can get a rough estimation of your business investment and profit generated from it.
5. To get the estimate of sales and revenue generation
Like I mentioned before, concept testing is also helpful in getting the rough idea of the investment required and the number of sales needed to make to generate profit. This information can be useful for you in making important decisions like what protocol do you want to adopt to run your business.
Whether an online or offline business will be beneficial for you. However, when you run a concept test, it is too soon to decide on the business protocol. But having a little bit idea enables you to make decisions in the right direction.
6. To determine the highest potential customers' segment
Concept tests help you to determine the highest potential customer segment of your business. You can find out your early adopters and can learn what you are required to do to make people adopt your product early at its beginning stage.
Having all this information, help you in modifying your product launch. You can launch your product in such a way so that your potential customers buy your product as earliest as possible.
7. To improve your marketing plan and methods
Your marketing plans and techniques play an essential role in the success of your business. Right marketing methods means increased sales, and increased sales mean enhanced profits.
You can get information on how you should appeal your first customers to adopt your products. Knowing the right marketing methods saves you from spending money on other marketing methods.
8. To find out what methods you must use to reach your audience
Concept test helps you to not only test your concept but also provide you with information about what methods you should use to reach your audience.
What are the Benefits of such testing?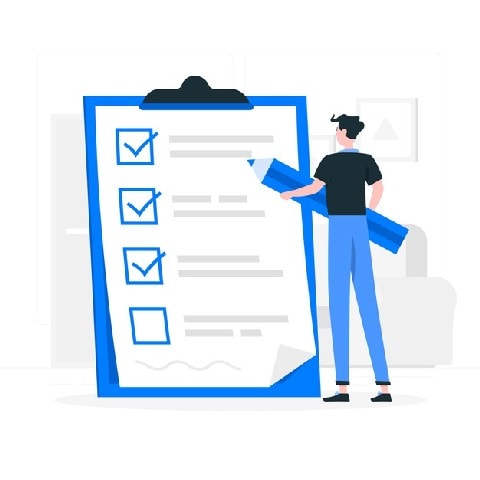 The purpose of this kind of testing is to determine whether the audience will accept your idea or product or not. A company must know whether their plan will be a success or not before making an investment decision. In addition to this, there are several other benefits of concept testing. Let us learn about them one by one.
1. You will gain the consciousness of your potential customers. What they think are benefits and features of the products that are most compelling to them? What are there expectations from the product? Answers to all of these questions are essential for a company before they design and create a product and introduces it to the market.
2. Concept testing will make it easy for you to sell your product to your customers. As by performing concept testing, you prove to your customers that you have already learned about their requirements and have created a product that will satisfy their needs.
3. You will rely on your intuition about the product. But you will be making a calculative decision depending on search and statistics.
4. Moreover, performing concept testing, you also learn about the issues customers have with the already existing products in the market. You can learn what they want and can use this information to modify your product. In this way, your product will be better than the products of your competitors. Thus, you will have a competitive edge over them. By creating better products than the products of your competitors, you can attract their customers and can increase your market share.
5. Using concept testing, you get answers to questions that are crucial for your business, such as what should be the ideal price of the product? How to position the product in the market? All of this information is very important if you want to succeed in business.
6. Concept testing helps you in reaching your break-even point quickly.
7. You will get a better return on investment.