As the name itself states, differential pricing refers to different prices applied in the market based on various factors such as geography, external environment or various reasons. This implies that there is one product in the market, but, different people need to pay different prices for it. To make the explanation clearer, I would like to site a very common example. Think of what happens each time you book an airline ticket.
If you buy it earlier, then you are charged much less then when you are buying the same ticket later. At the same time, you have the option of availing of innumerable coupons and discounts. This may lead you to pay a somewhat reduced price. In this manner, the product is the same, that is the ticket. But, different people end up paying different amounts.
Advantages of differential pricing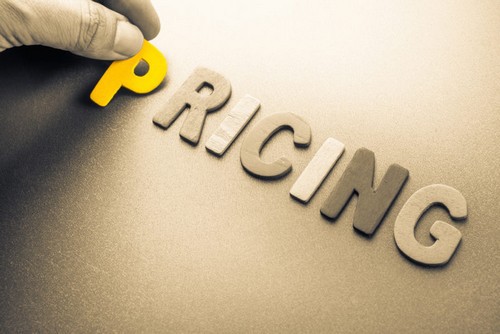 1) Larger Target Market  :
This is the pillar on which the marketing strategy of every company rests. It is known as the marketing mix because it includes essential elements that are the key to success for any company who to achieve excellence and also make the profit.
Out of the 4 P's, one of them is pricing. That is what we are most concerned about when we think of advantages of differential pricing. Price is one of the most important elements that decide the type of marketing strategy you are eligible to resort to. If you have enough revenue generated by the company, then you can think of more and extensive marketing strategies that would reach a wider number of people. In case of differential pricing, you can target a wider audience.
This means that people who are of different economic classes can also try out your product since the price is different for different segments. This is very useful for you because this means that your customer base will broaden and you will, at the same time, be able to sell more of your units. Your earnings will definitely increase.
2) Increase in Revenue :
What is revenue? It is what you earn. Your revenue of the company determines how much your turnover is. Thus, we can safely say that your brand value is highly dependent on your revenue. Now, what if I tell you that you have a chance to increase your revenue to the maximum with differential pricing?
Just have a look at Uber and the concept of surge pricing. When the demand is more, the prices surge and go up so that a customer is paying more for the same ride then at a time when the demand is less. Same concept is applied in Airline industry.
The ulterior aim of each company is to sell as much as possible. However, not every customer is willing or has the capacity to pay the price. Thus, differential pricing is a chance for every company to reach out to customers and take just as much as the customer is willing to pay.
Many E-commerce sites for example entertain private label brands as well as top brands. This ways, the E-commerce portal is entertaining all types of customers.
3) Cost Management :
Each company has to invest a certain amount in the production of its items. That is what we refer to as the capital. Also, some amount needs to be invested in the transportation and several other avenues of expenditure. So, the aim of each business has cost covering. The best way to do so is through the means of adopting differential pricing.
As stated earlier, not everyone can afford to pay the same price for a product. Thus, with differential pricing, different people are presented with the opportunity to pay various prices as per their convenience. This increases sales to the maximum and allows each enterprise to reap maximum benefits. Your products are not restricted to just one part of the population. On the contrary, you are able to reach out to an increased lot. With so many means to sell your item, you can well calculate your speed and ease of cost covering.
4) Lesser pressure on production :
What often happens is that products remain on the shelves because they are unable to sell out. Thus, perishable goods either lose their life or unperishable goods stay back for a long time and eventually need to be discarded.
Thus, a good way to combat this and ensure that a balance between the selling and production is maintained is that differential pricing is applied. This way, you can be sure that most of your items will sell out for one price or the other. The aim of cost recovering will be fulfilled and you will be able to effectively produce more.
Top businesses that have used differential pricing :
Movie theatres
Means of entertainment such as sports fields and stadiums
Medical aid
Airline companies while selling flight tickets
Types of Differential Pricing
1) Differential Pricing based on customer segments
Different customer segments can have different pricing. This difference in pricing can be due to various market factors such as reservations, loyalty programs or others. A best example is – Airlines with loyalty programs, give different pricing and discounts to regular customers. Similar, many restaurants give better discounts and offers to new time customers to keep them coming back.
2) Differential price based on Brand image
A brand can have different brand image in different regions. Example – A company like Tata has a very good brand image in India but it won't have such a good brand image in UK or US. So it can charge more one country due to its brand image, but it will have to adjust to the market and penetrate new markets by employing differential pricing based on brand image.
3) Differential pricing based on products and its variants
A single product might have many different variants. A water purifier for example – comes with RO filters, UV filters, UF filters, Gravity filters etc. Each product form is different. Furthermore, within the product itself, an attractive color might be sold at costlier prices as compared to a color which is not so popular. Thus, differential price can be adopted based on product form.
4) Differential price based on location
If a company has to operate in rural areas, it might introduce different product variants and might raise the price in rural areas. Why? Because there is a huge transportation cost associated with the product when it has to be sold all across the country.
The farther away the customer location, the higher will be the price of the product looking at various factors such as competition, costs of distribution, reselling costs etc. Thus, differential pricing is seen in affect when products are selling in multiple locations. Such differential pricing plays a crucial role in International selling.
5) Differential price based on season / time
There is no need to go any further in this point then Umbrellas. Buy an Umbrella at any time other then the rainy season and you will find it at a very low price. However, the pricing and quality of Umbrella's increase during the rainy season when there is huge stock with retailers.
Another example are fruits which are sold at higher prices when there is an off season and the demand is more then supply. But in main season, the fruits are available at lower prices because the supply is higher then the demand. Thus, differential pricing can be applied based on seasonal demand and time factor as well.
Here is a video by Marketing91 on Differentiated Pricing.
Should you employ differential pricing?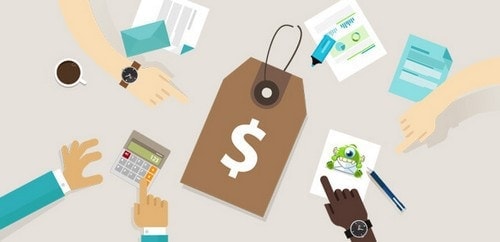 The benefits of differential pricing have been explained earlier so it is highly recommended if you wish to make the most out of your work. Usually, people are scared to venture out into the unknown.
But, if you are a new company out here in this competitive field, then you will have to learn to take risks and see what the outcomes are. It is not absolutely necessary that what works for one company has to work for you as well. There is no such hard and fast rule. You need to keep trying different means because business is all about trial and error.
Differential pricing is a method has mostly been beneficial and highly useful to almost all companies. This is so because obviously the most important need of getting across to people and attracting customers is duly fulfilled. However, just like every coin has a flip side to it and a story to has different approaches, differential marketing needs to be done strategically so that you do not end up losing.
Liked this post? Check out the complete series on Pricing